A monumental first took place this week on the small island of Taveuni, Fiji, and Diveplanit guest blogger and fellow Eco Diver, Alice Forrest, was there to take part and document the event for Diveplanit.
We're actually in Fiji right now, marvelling at the colours of this underwater world and its incredible biodiversity. Nowhere in the world will you find soft coral like you will in Fiji – without any doubt, this is something worth conserving.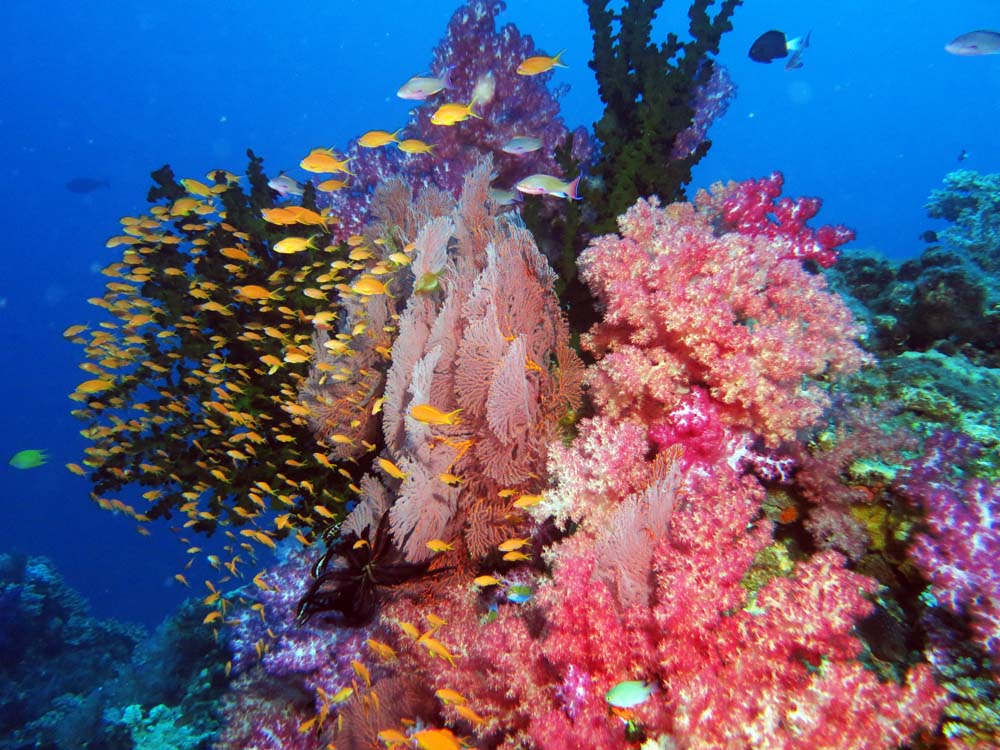 So it's wonderful to see an initiative like Fast Track Fiji, working with community to minimise plastic waste and put systems into place to manage its removal from paradise.
Here's Alice's story…
On October 11th, five huge bags of plastic were shipped off the island of Taveuni and over to the mainland for processing.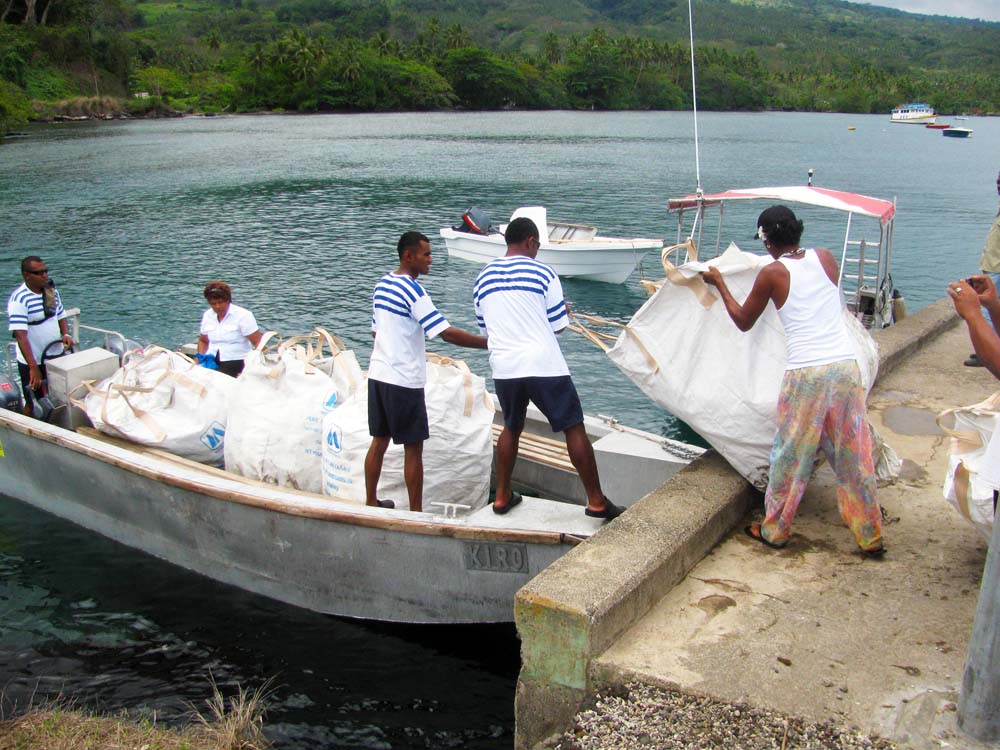 While the shifting of five bags of plastic waste from a remote island in Fiji may not sound thrilling to the average person, it is never the less, significant.
Until now, all of this rubbish was burnt or tossed – creating air pollution and adding to oceans already choked with plastic worldwide. In fact, up until last year Taveuni didn't even have a landfill, and plastic was treated in the same way as all the traditional waste. But tradtional waste has changed.
Throwing a banana peel out a bus window or a coconut husk in the river has given way to noodle packets, bags and bottles lining roadways, playgrounds and shorelines.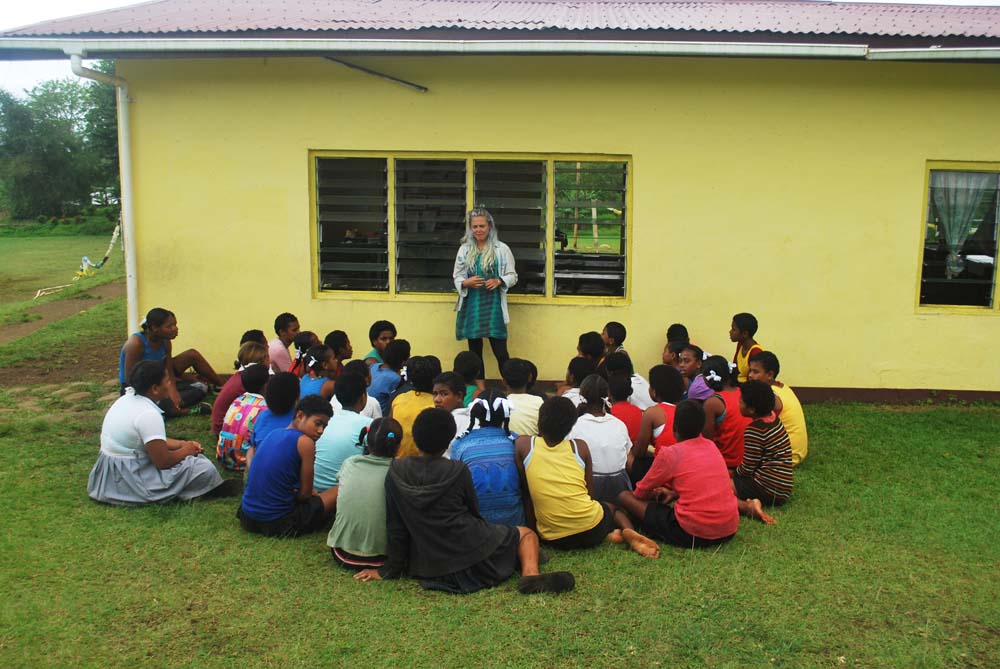 However Taveuni is now at the forefront of Fast Track Fiji – a project to develop the entire nation sustainably.
Conservation group Ocean Ambassadors are working together with the Australian High Commission and Keep Taveuni Clean to prevent plastics from entering our oceans and recycling the collected plastic into alternative fuels and clothing.
Captain Cook Cruises Fiji has partnered up and will be transferring the rubbish to Denarau port for processing. This is part of a broader scheme including education programs in schools and communities, creating jobs, closing landfills and working with large corporations on taking responsibility.
Adrian Midwood, head of Ocean Ambassadors, has been working in the south Pacific for years on sustainable trash management systems.
"We have a chance now to show the world what is possible when we work together. Waste plastics in the ocean have become the obvious major threat to the marine environment.
"If everyone takes a stand now and plays their part, Fiji can be the world's first island nation to effectively stop plastic pollution."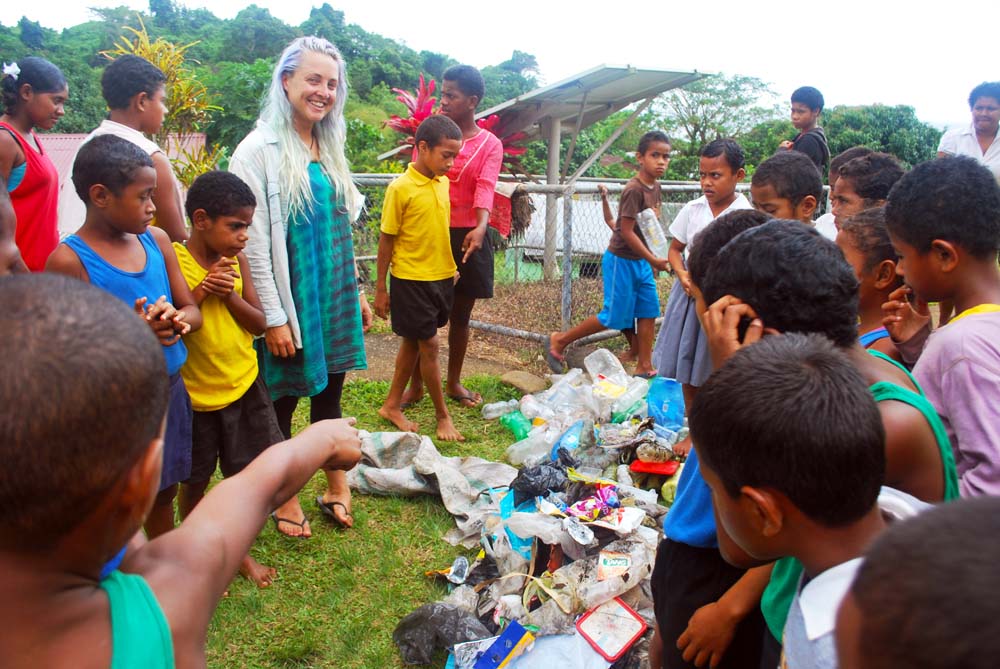 For the past few weeks I have experienced the Fijian trash issue first hand, touring 10 schools on Taveuni to talk to hundreds of kids about rubbish, recycling and how their actions impact on oceans.
The scope of the issue here was hard to envisage, coming from Australia's state of the art recycling facilities and trash pickup services.
When sending students out on beach or playground clean-ups, most of the children brought back leaves – not because there wasn't plastic, but because plastic and food scraps are seen as the same.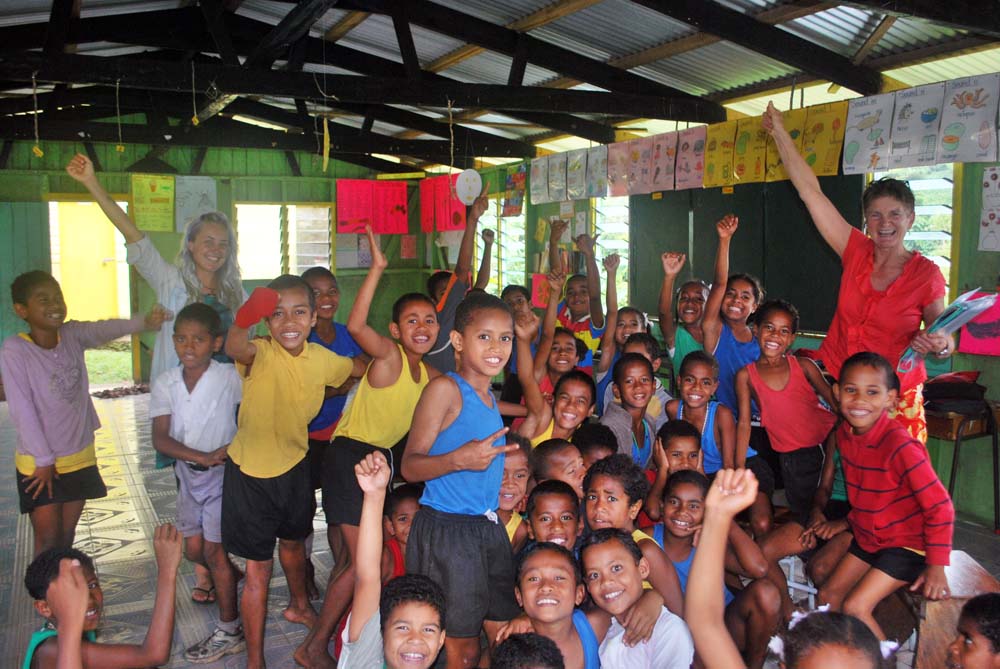 The situation in Fiji is very different from home, as communities lack the knowledge and the infrastructure to deal with the rapidly growing problem of waste management and plastic pollution.
The project in Taveuni is just the beginning of what promises to be a big step in the right direction. If we can keep Taveuni clean, then we can work on the rest of Fiji, then the rest of the Pacific, and ultimately the rest of the world.
According to Managing Director of Captain Cook Cruises Fiji, Jackie Charlton;
"When we were approached to be part of this recycling initiative we didn't hesitate. Fiji desperately needed a campaign to collect and recycle plastics and we are proud to help start one and do some good for the environment.
"We made our first collection of four bags of plastics on Saturday and we have secured a container that will be based at Denarau Marina where the plastics will be stored." Continues Jackie.
"Once the container is filled the plastics will be collected and the Ocean Ambassadors will turn the bottles into clothes and fuel."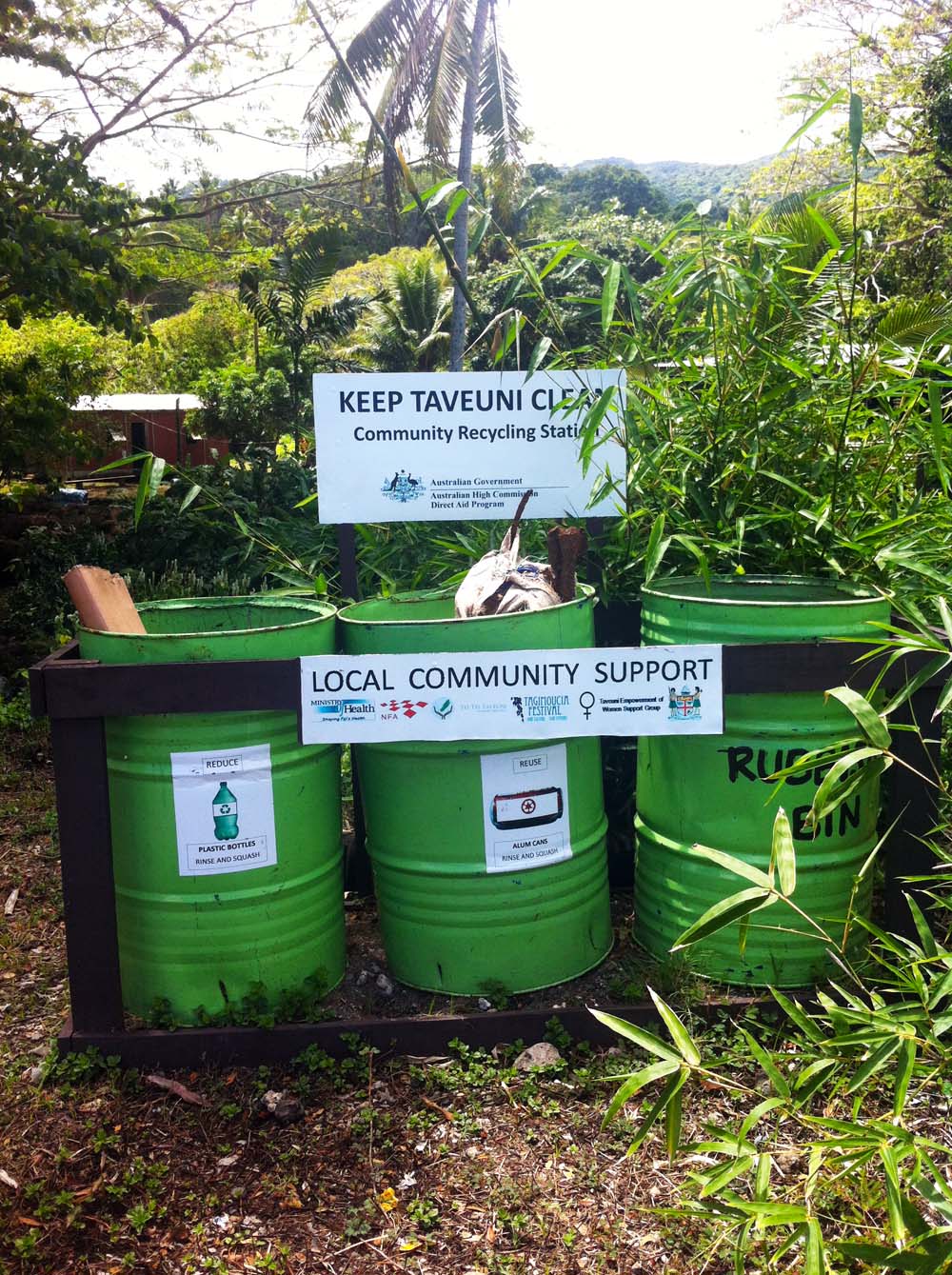 Says Adrian; "Our aim is to work with everyone, hotels, cruise ships, large business and especially the local community, as this problem affects all of us, and we each hold a responsibility to contribute. So we intend to work with each department in different ways."
"For example using Captain Cook Cruises' ship, free of charge, to transport the plastics collected back to Denarau is imperative to the success of this campaign.
"We aren't here to preach or tell anyone they are doing something wrong, we want to enable Fiji to do something right."
Here at Diveplanit HQ (currently located in Fiji) we're extremely impressed with Captain Cook Cruises taking on this initiative. A lead that we dearly hope more cruise companies will follow.
For further information visit www.captaincook.com.fj