1200 pieces of microplastic per square metre – that's how bad microplastic pollution is in Sydney's Manly Cove, 30 times higher than nearby coastal areas including Shelley Beach.
Being so close to the iconic Manly Ferry wharf, the beach is a hot spot for tourists, who probably don't realise they are literally swimming in it – microplastic pollution that is.
The Australian Microplastic Assessment Project (AUSMAP), a program funded under the umbrella of the Total Environment Centre (TEC), launched this week, and has revealed the amount of microplastic pollution infesting the beach at Manly Cove is 30 times higher than quantities detected in nearby coastal areas.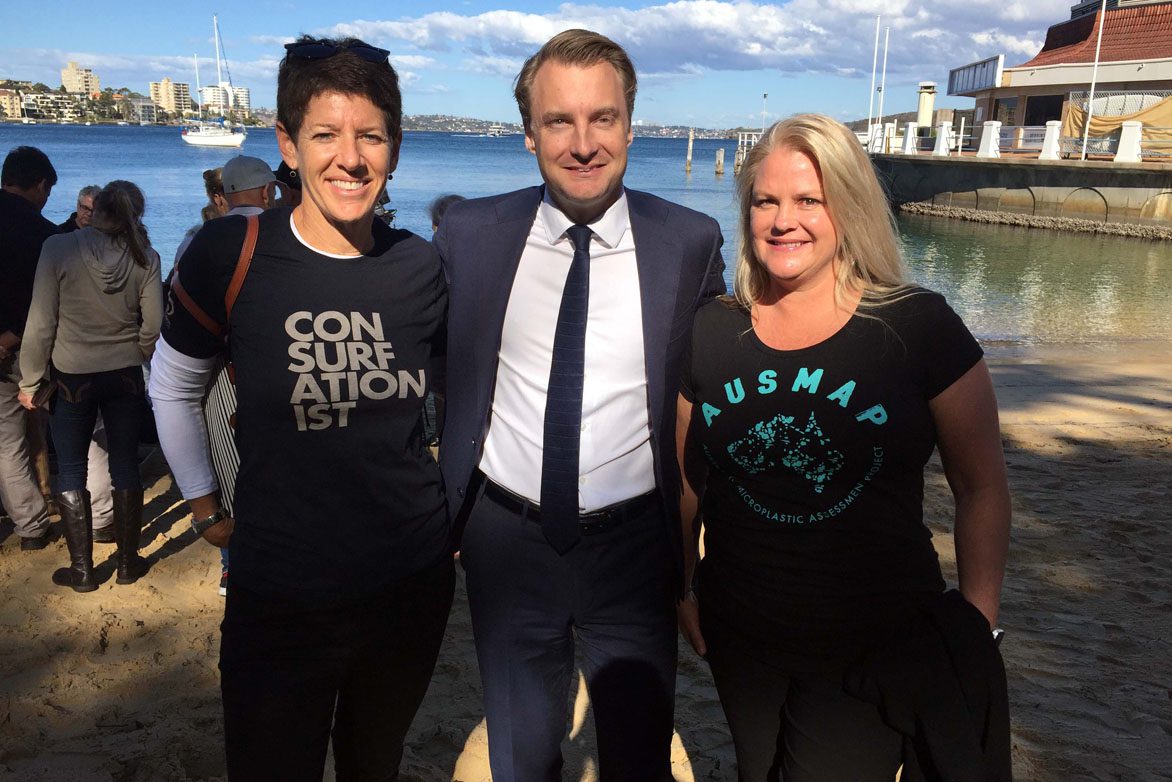 Data from the project already collated by Dr Scott Wilson, AUSMAP Research Specialist, and Senior Lecturer in Environmental Science at Macquarie University, says people should be alarmed.
"The data shows the movement of microplastics along our coastline and indicates that our harbour beaches are at the forefront of the pollution crisis," said Dr Wilson.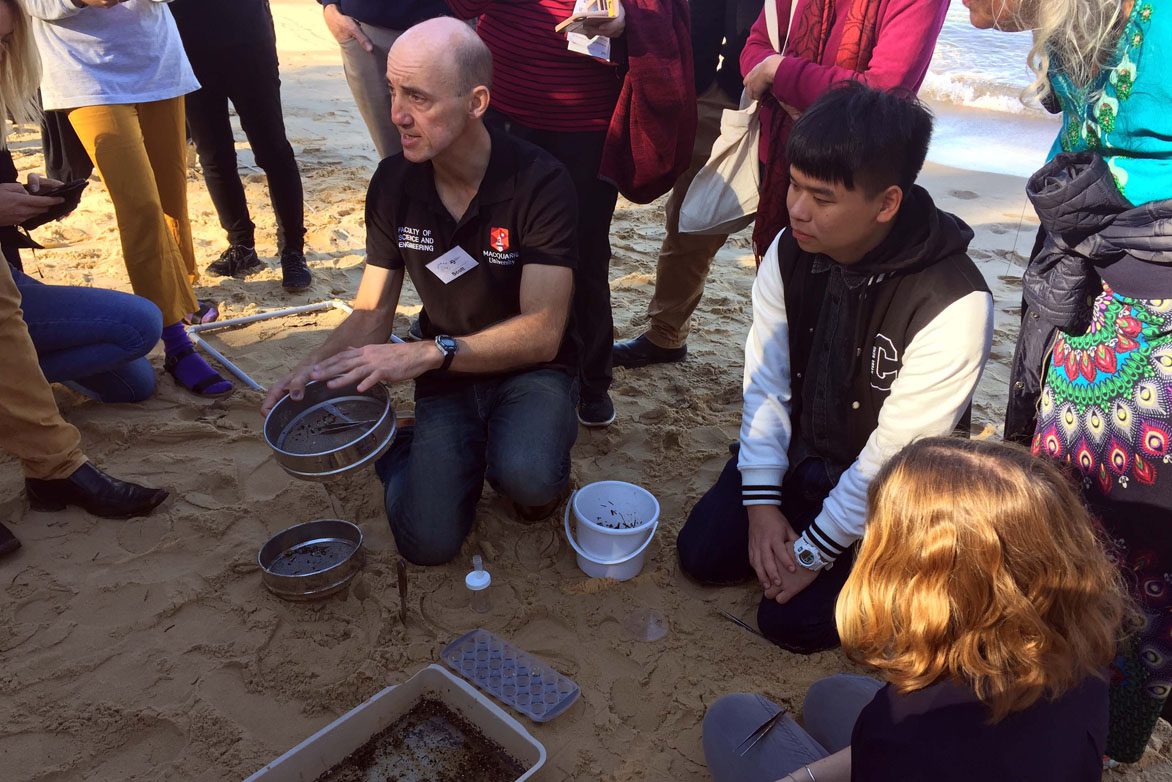 AUSMAP is the first attempt anywhere in the world to use rigorous methodology collected by the community to quantify and analyse the extent of the pollution afflicting our coastlines.
This global citizen science project will recruit and train students and volunteers to collect, count and record some of the five trillion pieces of plastic in the oceans, from coastlines all over Australia.
Launching the AUSMAP at Manly Cove, program director Dr Michelle Blewitt said the aim was to obtain data about the amount of plastic in the marine environment, where it is and where it's originating from.
"There is an estimated five trillion pieces of plastic in our oceans currently – and there's only three trillion trees, so there's more plastics in the ocean than trees on our planet.
"Not only are plastics entangling animals, they're ingesting these plastics. The smaller plastics are being ingested in animals as small zoo plankton, the base of the food chain."
Local MPs including James Griffin (MP for Manly), were joined by a bevy of plastic activists, including the STRAWklers, Surfrider Foundation, SO Manly and Take 3 at Manly Cove, with a Responsible morning tea sponsored by Responsible Cafes at Manly Art Gallery.
"As more data comes in, AUSMAP will allow us to fully understand the scale of the threat," said Jeff Angel, TEC Director.
"While we are literally swimming in it, I'm confident AUSMAP will help build effective solutions to microplastic pollution," said AUSMAP Program Director Dr Michelle Blewitt.
The program embraces collaboration with the scientific community; including core partners Macquarie University, The University of Newcastle, University of Tasmania; and grass roots community initiatives including Take 3, Responsible Cafes and SO Manly. Initial funding has been provided by the Coca-Cola Foundation.