If you've read any of our blog posts about diving Malaysia or follow us on Instagram or Facebook, you've probably heard of the Sipadan Reef, but there's lot of great diving to be found in Malaysia, here are six more diving destinations to add to your (ever-growing) list.

Layang-Layang Island
Pulau Layang-Layang, also known as Swallow Reef is located northwest of Kota Kinabalu, part of the disputed Spratly Islands. Home to some of Malaysia's most pristine diving conditions, its location in such a remote area means conditions surrounding the island have been little affected by human beings. Offering up an unparalleled mix of coral reefs and spectacular sea life, prepare to be amazed by large schools of fish and dramatic coral forests. More information here.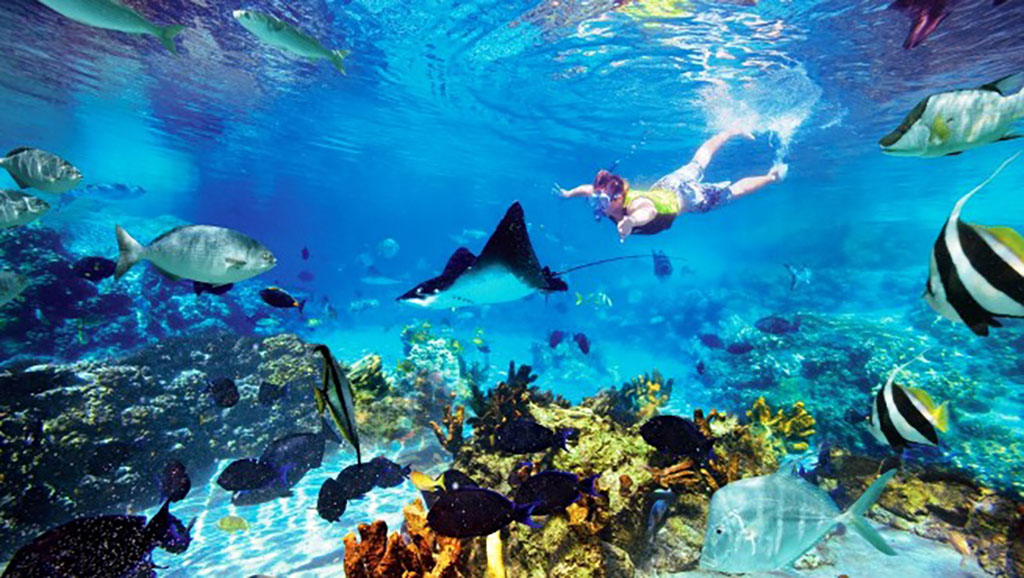 Lang Tengah Island
Located between the popular islands of Redang and Perhentian, the modest island of Lang Tengah offers great diving opportunities for both experienced divers and beginners. Home to a large array of sea life including turtles, schools of fish and coral, Lang Tengah is best visited between April and September. More information here.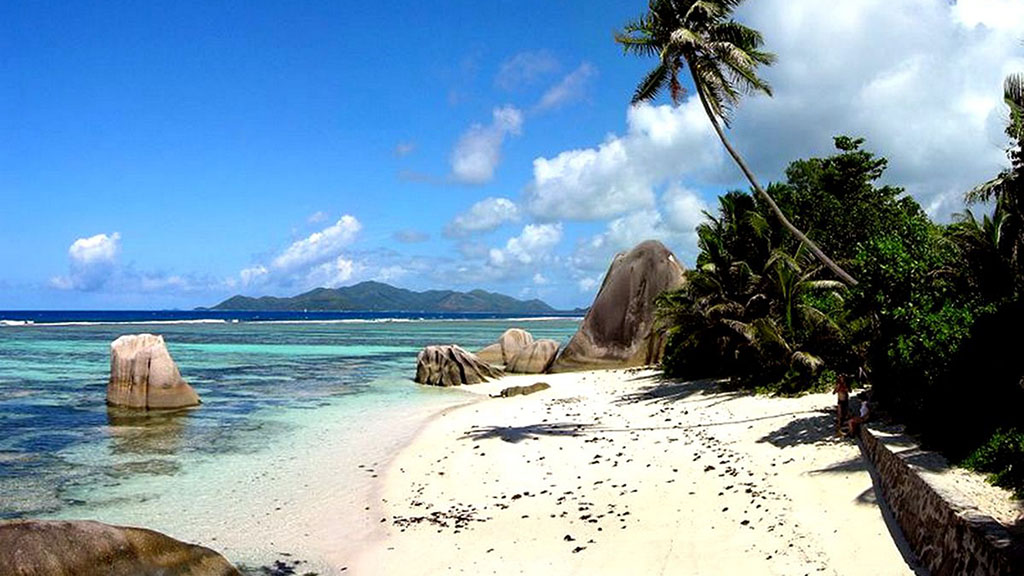 Tioman Island
With light currents and an abundance of sea life, the island of Tioman offers up much more than just great diving. With beautiful beaches, excellent snorkeling and kayaking opportunities, it is one of the most sought-after Islands in Malaysia. Although tricky to reach – the island is only accessible via a chartered flight from KL to Tioman operated by Berjaya Air – it is definitely worth the effort. More information here.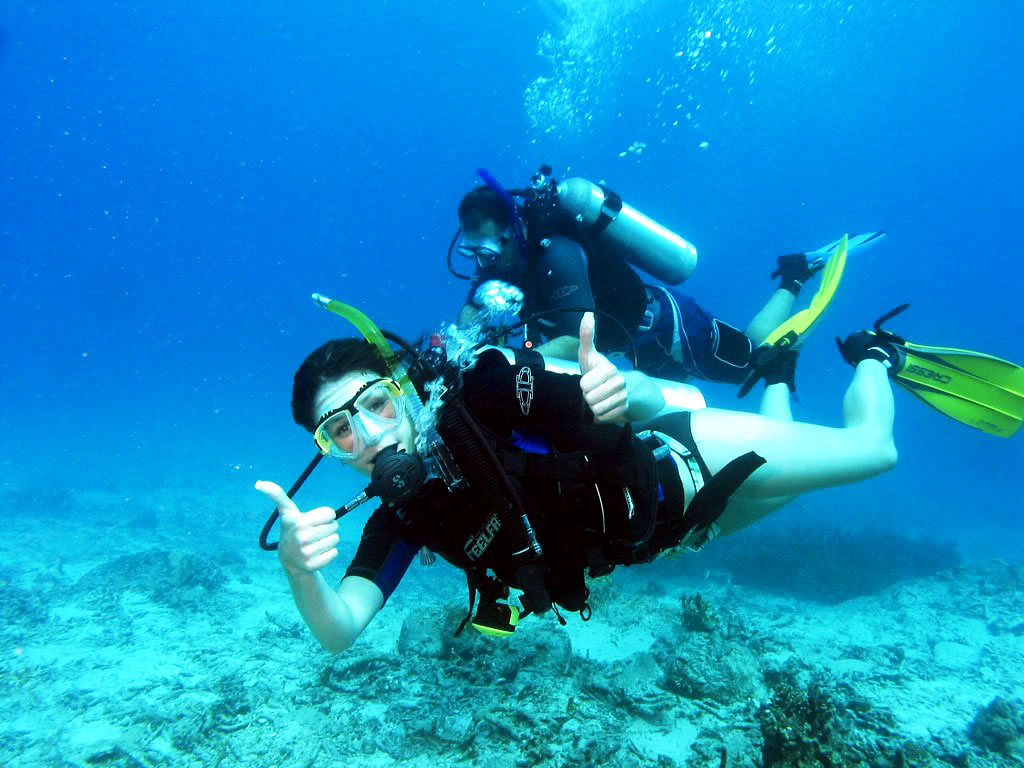 Perhentian Island
If you want to learn how to scuba dive, this is the island for you. The diving conditions off Perhentian are perfect for beginners, and with many different diving spots to explore, it is easy to see why this island is a favourite. Expect to see an abundance of marine life – large and small, shallow reefs and clear waters when diving or snorkeling along the coastal line of Perhentian Island. More information here.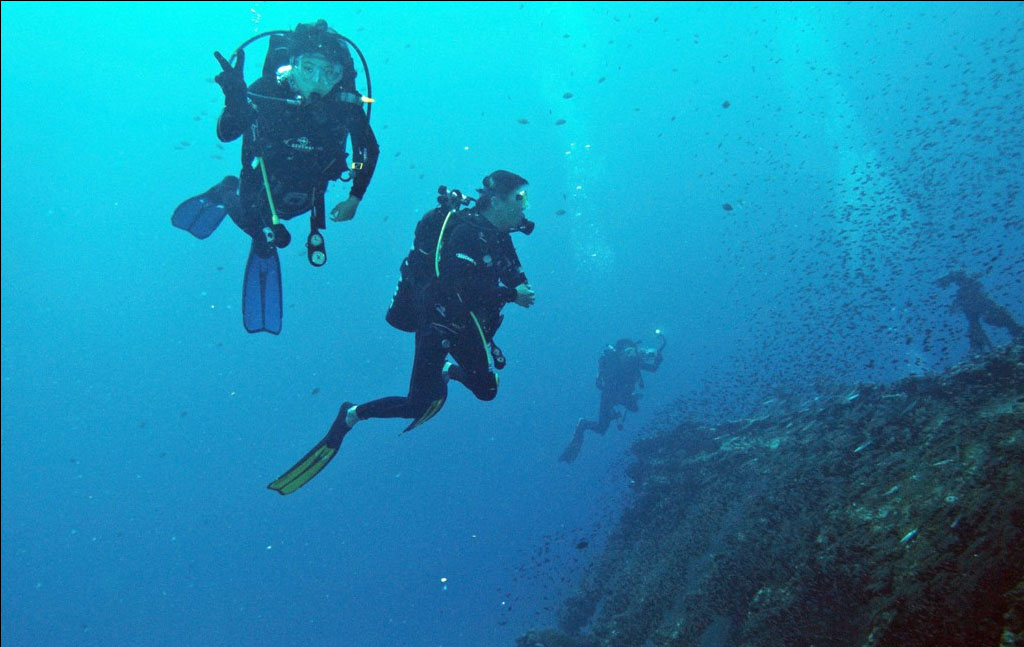 Santubong
Near Kuching, Santubong is more famous for its imposing volcanic mountain – a favourite for climbers, but it's also a great choice for lovers of wreck diving. The remains of some of Japan's World War II warships can be found here, including the Katori Maru, Hisyoshi Maru and Sagiri. The dramatic and spectacular shipwrecks play an important role in the marine ecosystem, acting as shelters and artificial habitats for a myriad of local marine life. More information here.
Miri
One of the earliest sites to be designated as an official diving designation in Malaysia, Miri is also deservedly one of the country's most popular, featuring more than 30 dive sites. With visibility ranging from 10m to 30m, diving is possible all year round, but experts and locals consider March through to September when the weather is at its best, as the ideal time to visit. Aside from its natural dive spots, Miri is also home to five shipwrecks. Among the most beautiful of these are the artificial reefs created the Kenyalang Wreck, a joint development by Shell and Petronas scuttled in the mid 2000s but other areas worth exploring include the Anemone Garden, Siwa Reef and Hawa Reef. More information here.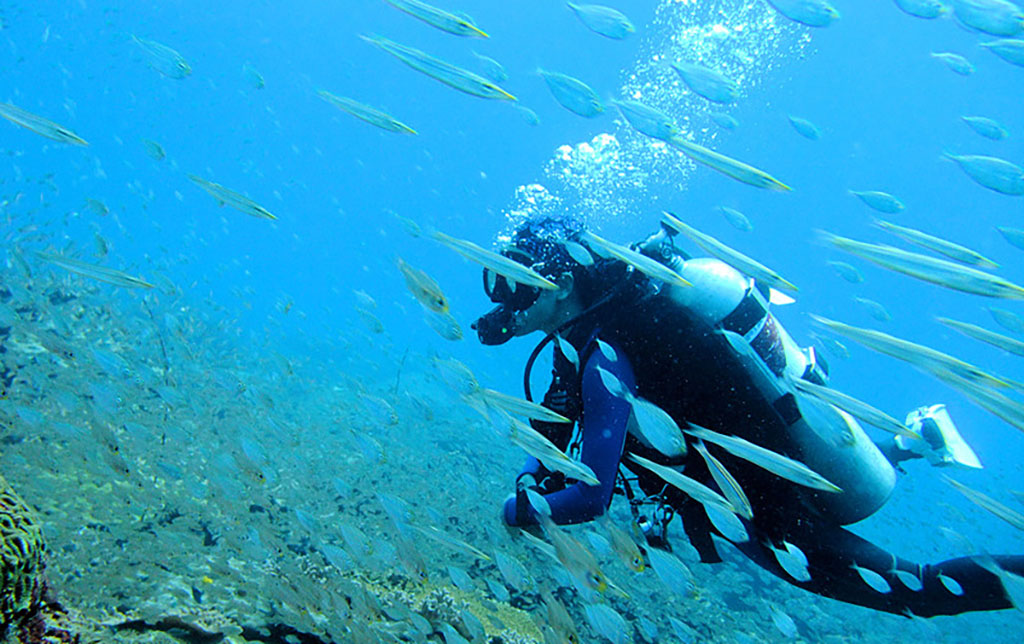 Like this? You may also be interested in diving Sabah, Malaysia.