Diving Cod Hole – it's one of the most popular dive sites on the Great Barrier Reef. But what's it really like to get up close and personal with these world-famous giant potato cods? Travel writer Julia D'Orazio shares her recent experience on board Spirit of Freedom.
It was a surreal moment. I found myself slowly gliding along, eye to doe eye with a giant potato cod on the Great Barrier Reef. Never before have I had such an encounter, just tagging along with a sizeable fish – a fish not at all fazed with my alien presence.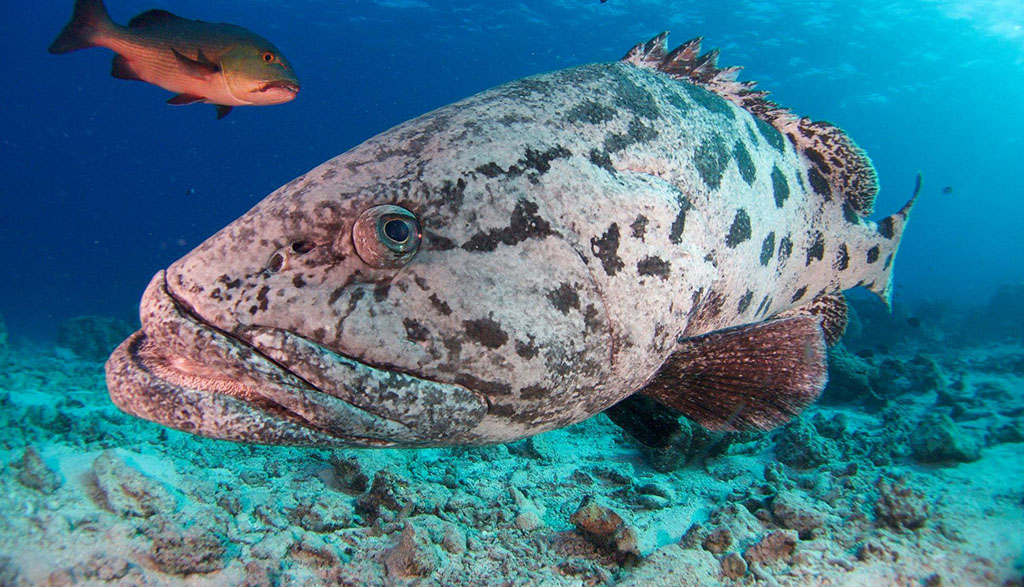 Located 96 km north of Cairns, Cod Hole is one of the Great Barrier Reef's most famous dive spots. Divers come here from all over the world, just to have a unique encounter with this group of placid potato cods, each of which can reach up to 100 kg. The area attracts a family of potato cod that aggregate around a small portion of the Ribbon Reefs (Ribbon Reef No. 10) for reasons unknown. Since local fishermen discovered this extraordinary spot, it is visited by only a few liveaboards, including Spirit of Freedom's 3-day Cod Hole or 7-day Expedition trips.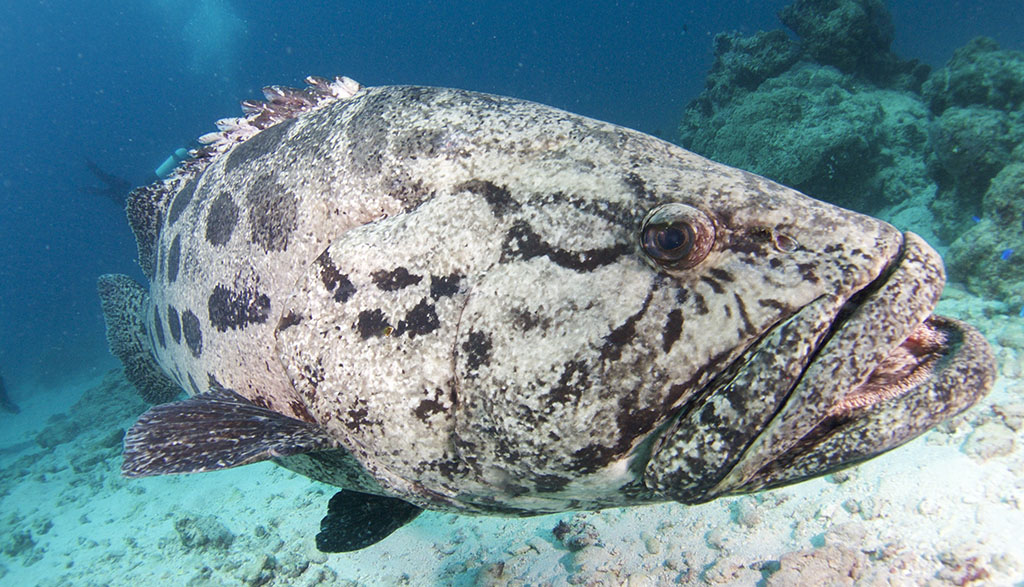 Cod Hole is one of a few spots in the Great Barrier Reef where feeding is permitted. Liveaboards have taken this opportunity (without exploitation) to arrange for divers to pose for photos while a dive instructor feeds the gentle giants. Divers are instructed to arrange themselves in a circle along the sandy ocean floor (14 metres deep) while the dive instructor stays put in the middle of the group. With bucket in tow, the dive instructor reaches for a handful of chopped fish bits to throw towards a stationed diver with a photographer on standby to capture the perfect cod photobomb (good visibility here makes for great photos).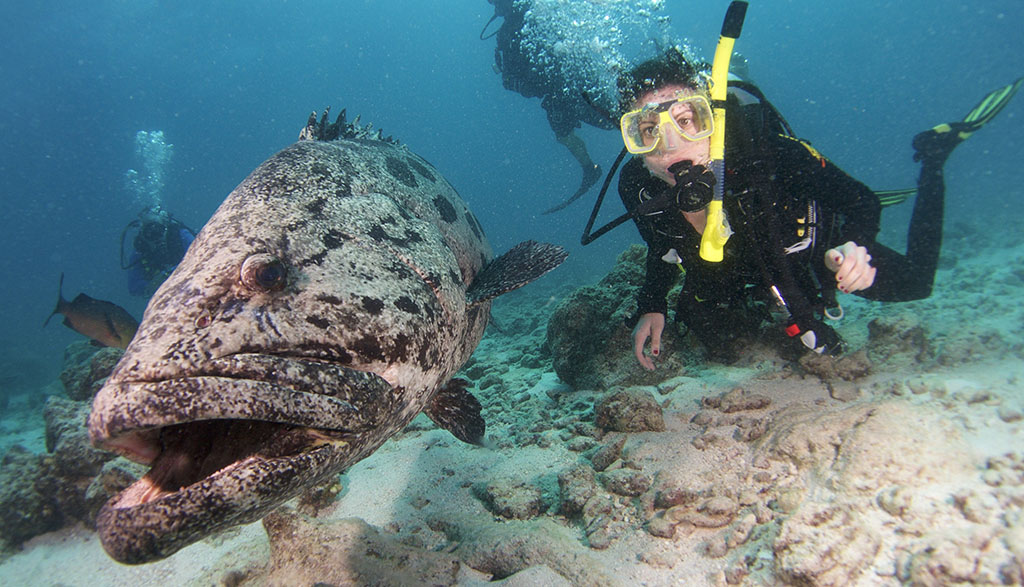 At first, the cod's approach is intimidating; it's hungry and coming towards you to grab a fishy bite. You find yourself both in awe yet a little frightened with the incoming fish food vacuum (the cod's wide-open mouth) with its two fang teeth fast approaching. Once closer, you notice more intricate detailing; the cod's luscious lips, its scaly skin and its big, dark doe eyes. As they are only concerned with one thing (food) they are quick to score a mouthful, sometimes almost blind-sighting you with the flap of their tail.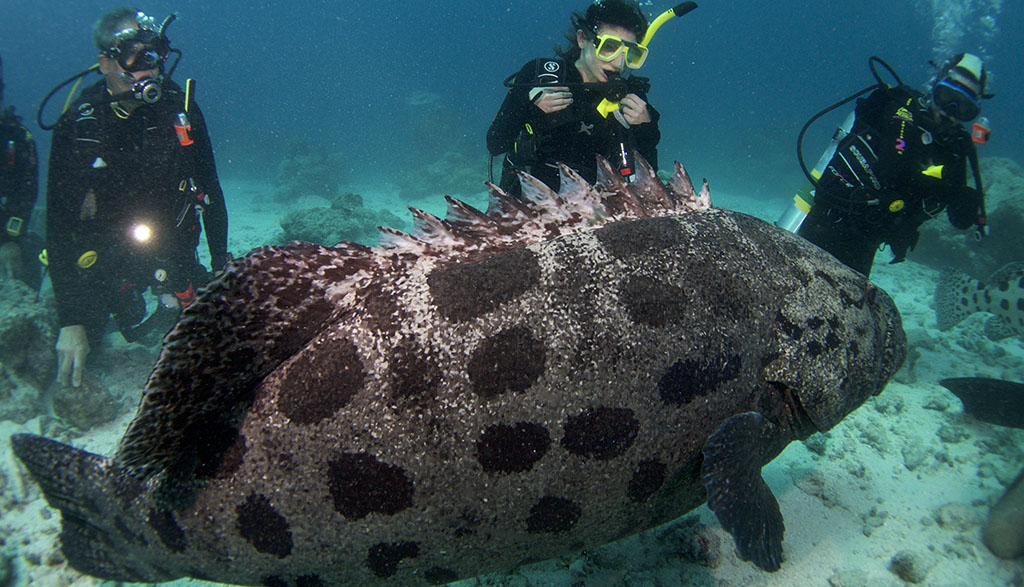 I soon realize, food aside, these cod are more or less tame and I make the quick judgement call to try and swim over to one of the three large beasts loitering around. I held my breath to rise from the ocean floor and started to glide my way over to a cod seven metres away who seemed oblivious to other activity happening around the reef.
As I drew closer, the cod started to swim away slowly. I kicked my fins as fast as I could to keep pace with the black-specked fish who was leisurely touring around the world-famous dive spot.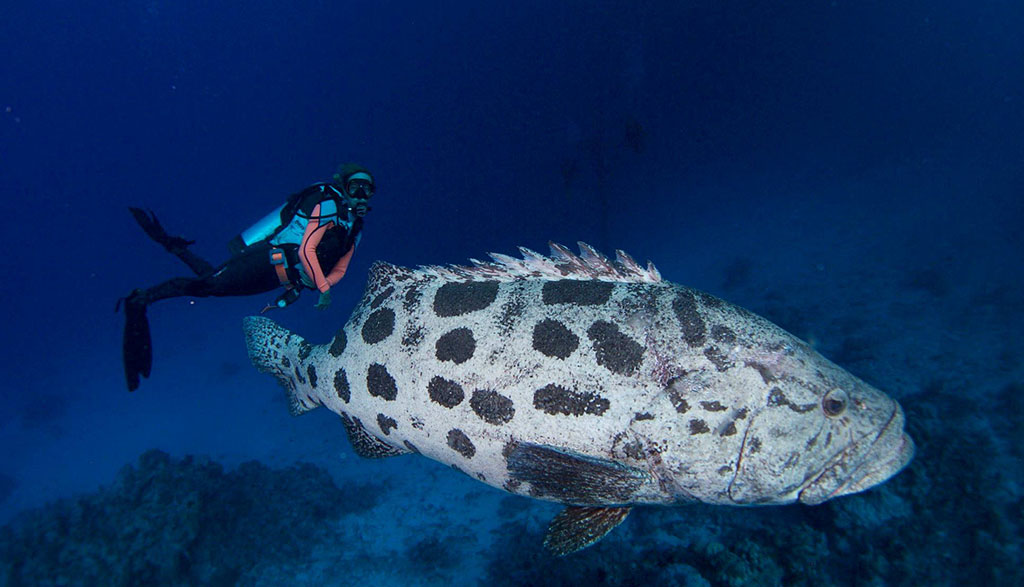 As if being in the Great Barrier Reef wasn't an incredible experience in itself, I was now having this bizarre moment with one of its famous pout-lipped residents.
Once it grew tired, the cod perched itself next to a rock sat just above the sandy ocean floor. I made the snap decision to try sit alongside. I released my breath to make my descent onto the sandy seabed slowly. The cod did not flinch. Here I now was, on my knees, gazing eye to eye with the cod (and trying to keep my balance in the meantime).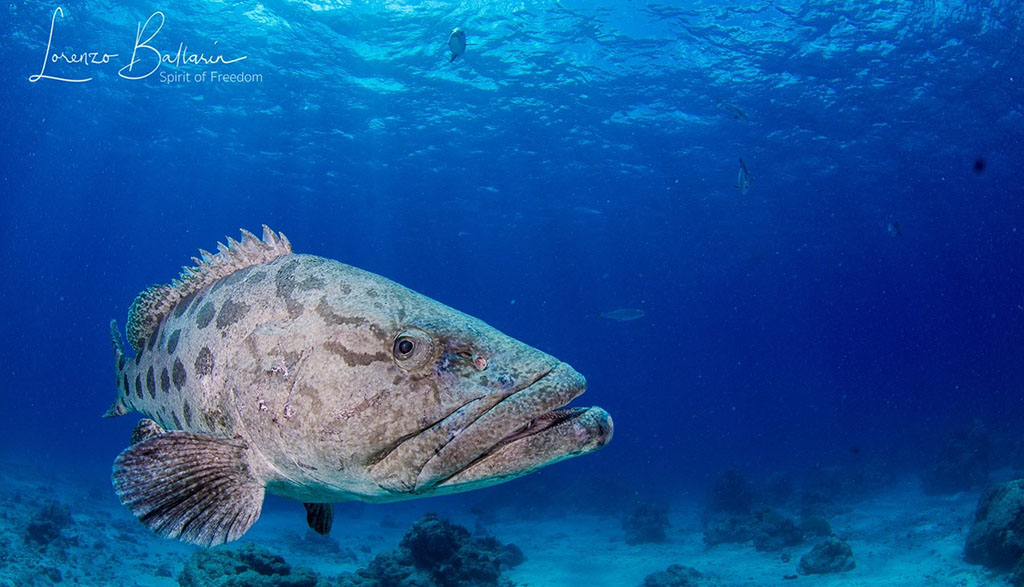 I was less than a standard ruler away from the cod, the creature being kind enough to let me have this bizarre moment in the Great Barrier Reef. I sat there for several minutes totally star-struck. I wasn't tempted to pat it; this moment was just enough for me – this surreal experience with a gentle giant of the sea.