Introduction
Location
Accommodation
Diving
Pricing & Schedules
Enquire Now
The Humboldt Explorer, a 32m/105ft long state of the art liveaboard, is the latest addition to the Explorer Ventures Fleet. Purpose built for the waters of the Galapagos, the Humboldt Explorer vessel offers 7-night dive itineraries from/to San Cristobal, which includes Darwin Island and Wolf Island.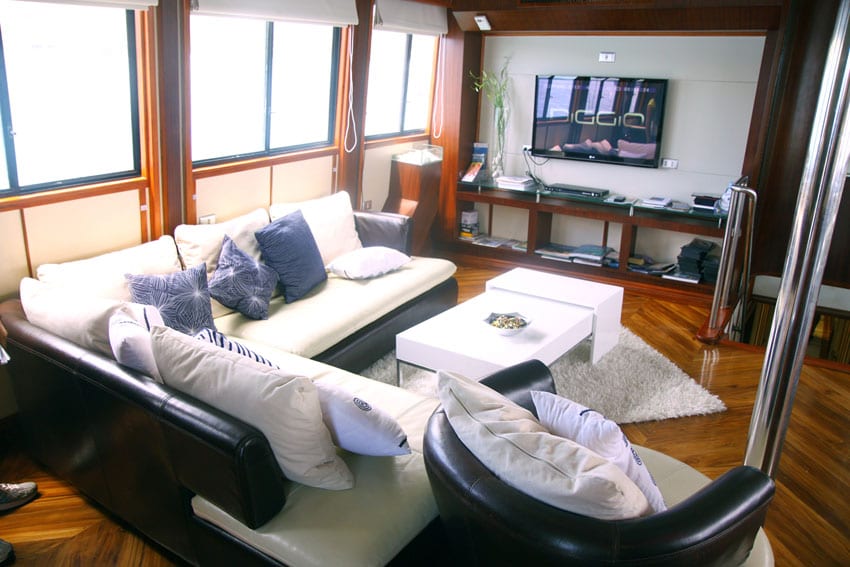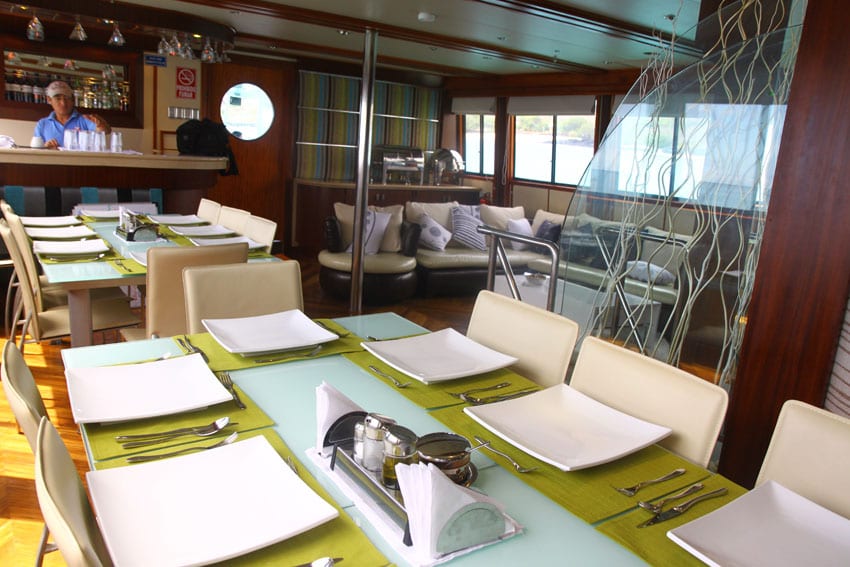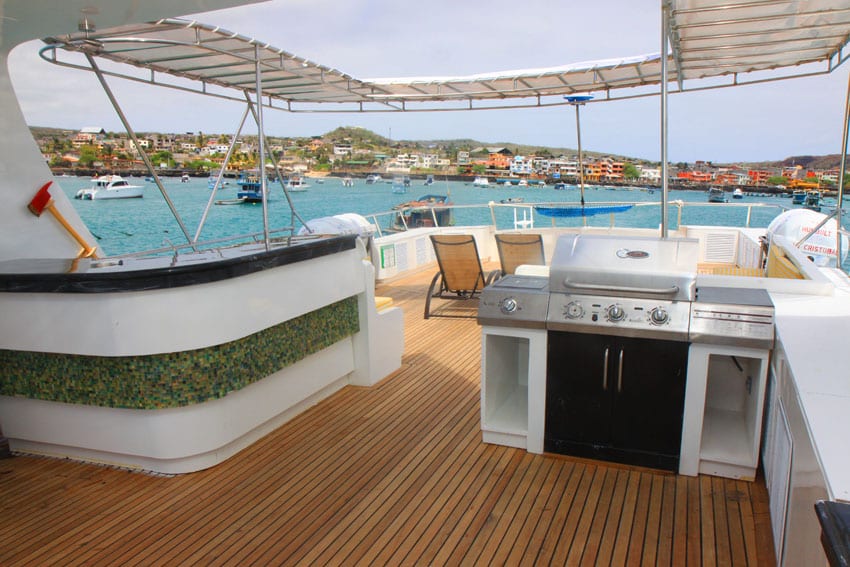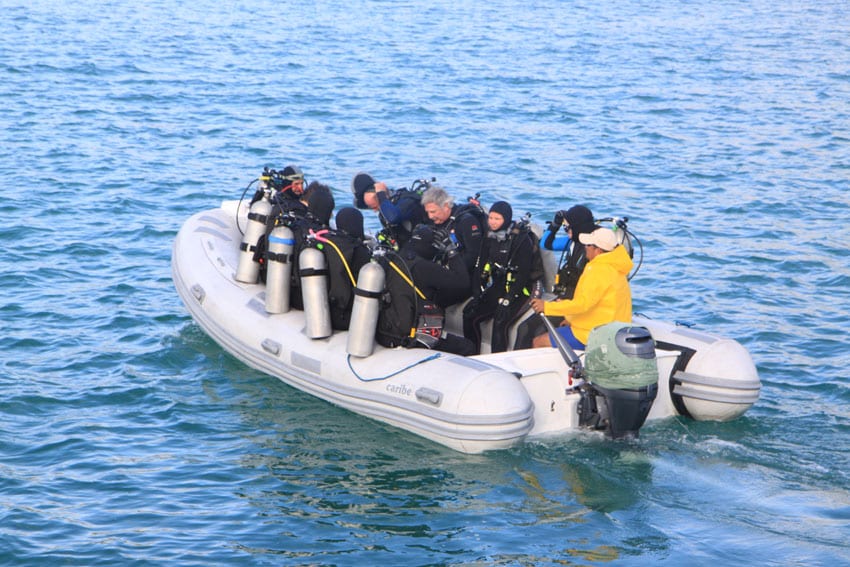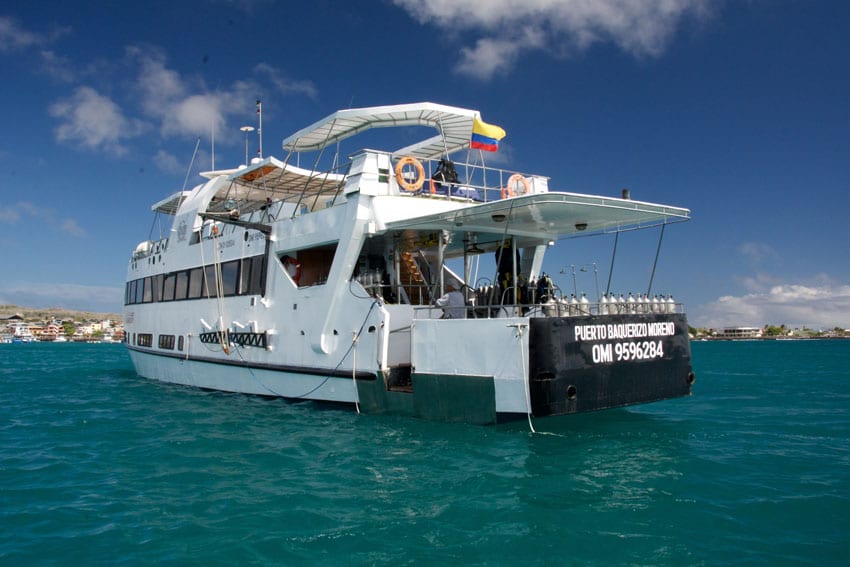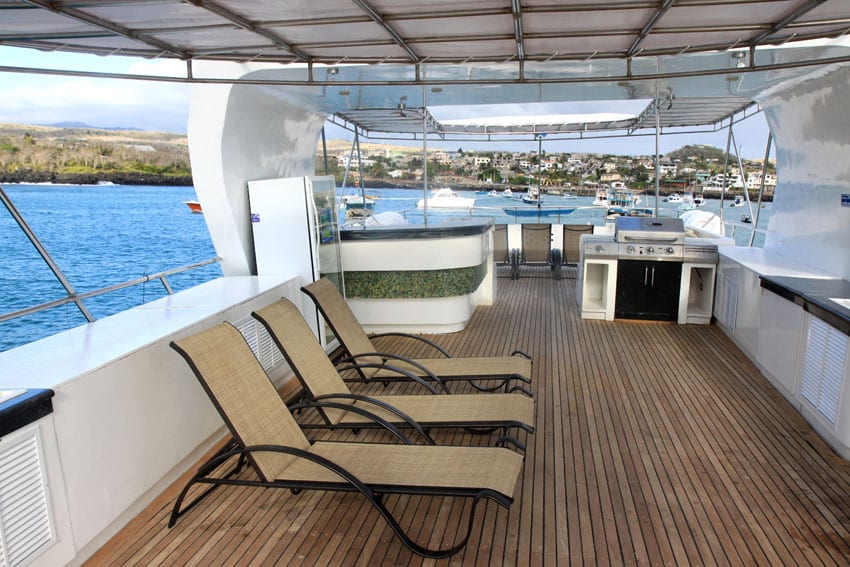 Facilities
The air-conditioned salon on the main deck includes dining tables, TV, VCR, CD/DVD, video library and lounge area. Stunning/viewing areas, ample seating, and a Jacuzzi are located on the top level. Aboard the Humboldt Explorer, lunch and evening meals usually offer a variety of chicken, beef, pork, and fish, with lots of fresh vegetables and rice. Breakfast is the usual fare of eggs, bacon, pancakes, toast and fresh fruits. Snacks are available between dives.
The spacious dive deck with dive platform has two dedicated camera tables, recharging station, individual gear lockers, air and Nitrox filling stations, tank racks, and a separate freshwater rinse tank for camera equipment.
The Humboldt Explorer is also equipped with a satellite telephone for outgoing calls worldwide, and all the electronic and navigation equipment is state-of-the-art and meets the latest safety standards.
We think…
The Humboldt Explorer is a very luxurious and comfortable vessel with high standard of service and offers a very comfortable way to explore the Galapagos Islands.
The Humboldt Explorer itineraries depart San Cristobal island each Monday.
The Humboldt Explorer comfortably accommodates 16 passengers in 8 air-conditioned cabins across the main and lower decks. All cabins have private bathroom facilities, twin bunks that convert to larger beds for couples, flat-screen televisions, and windows to maximize the view of the Pacific Ocean and Galapagos Archipelago.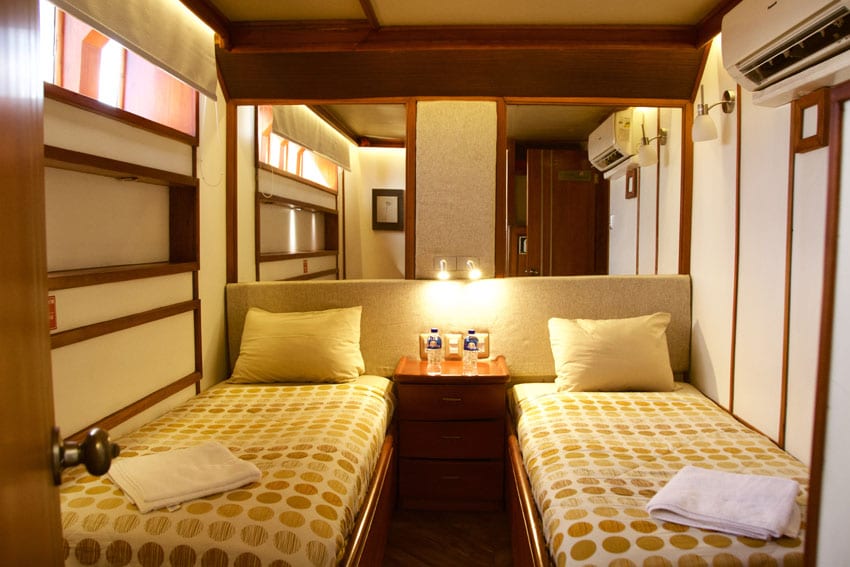 Dive Service
Up to 4 dives are offered on dive days. A detailed briefing is done before each dive. Under new 2013 National Parks guidelines, 1-night dive at Wolf will be allowed by any vessel on a 7-night cruise within the Galapagos National Park.
Diving is done in small groups from the two dinghies, easily boarded from the Humboldt Explorer's dive deck. Rental dive equipment is available (must be booked in advance) and they have 12L aluminum tanks with INT-connections. Nitrox is available for an additional charge.
The waters surrounding the Galapagos Islands are quite cool. From December to May: 21°-27°C (70°-80°F) and from June to November 15°-23°C (60°-75°F). It is advisable if you bring at least a 5mm – 7mm wetsuit (semidry) with hood, boots, and gloves. If you have one, bring a dry suit.
Dive Area
The dive sites of the Galapagos Islands possess some of the world's most spectacular large fish varieties. Some of the biggest attractions include huge hammerhead schools, countless Galapagos sharks, sea lions, and sea turtles. The impressive underwater lava formations of the islands create a bizarre landscape with unique vegetation.
Highlights include the far north of Wolf and Darwin Islands (hammerhead sharks, whale sharks, Galapagos sharks, manta rays, eagle rays, turtles). The schedule is determined by the captain and may change depending on weather conditions.
Live Availability
This liveaboard's prices are in USD. The price paid in any other currency will be based on the actual exchange rate at the time any payments are made.
Surcharge for single occupancy cabin +80%
Included: Stateroom with twin or queen beds, all meals, beverages incl. softdrinks & local alcoholic beverages, transfers on charter days in San Cristobal, up to 4 dives daily (weather permitting), tanks & weights, air fills
Not Included: Dinner on last night in Puerto Ayora, dive equipment rental, Nitrox, domestic flights to/from San Cristobal
Humboldt Explorer, Galapagos Extras
AUD
USD
Fuel surcharge
150
USD
|
150
Galapagos National Park fees (cash only)
100
USD
|
100
Galapagos INGALA Transit Card (cash only)
20
USD
|
20
Hyperbaric Chamber fee
35
USD
|
35
Nitrox fills (7 nights)
150
USD
|
150
Full set of dive gear rental excl. computer (7 nights)
250
USD
|
250
Dive computer rental (7 nights)
100
USD
|
100
This liveaboard's prices are in USD. The AUD prices shown are based on the current exchange rate. The price paid in AUD will be based on the actual exchange rate at the time any payments are made.
Important Information
Special payment and cancellation terms apply for this operator.