Thinking of a holiday where you can go diving and a lot more besides? Maybe somewhere where you could take your non-diving partner and your teenage kids? Perhaps introduce the kids to diving in a place with guaranteed good vis and plenty to see?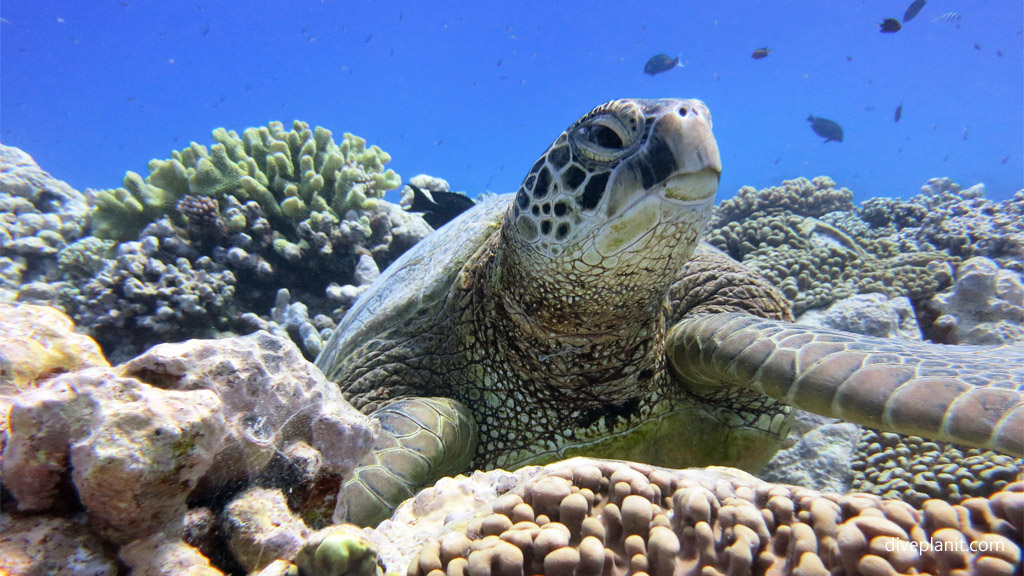 The Cook Islands might just be the place, a destination with diving, rather than a diving destination. A crowd pleaser.
The Cooks are a group of seven islands in the subtropical South Pacific on about the same latitude as the Whitsundays. With Pacific roots and Western customs, Cook Islanders are uniquely friendly and welcoming.
Rarotonga, the largest of the Cook Islands, is a seamount rising from the seabed thousands of meters down and is fringed with a shallow lagoon and hard coral reef, which ensures it has crystal-clear waters all year round. Raro also has its fair share of wrecks, or more accurately wreckage (as it's regularly pummelled by cyclones), which also attracts colourful marine critters.
The deep blue water seems the perfect setting for the big blue triggerfish who turns up to welcome divers. Like the big blue gropers on the Great Barrier Reef this guy comes around each diver in turn like a maître d' checking us out, welcoming us in and posing for photographs.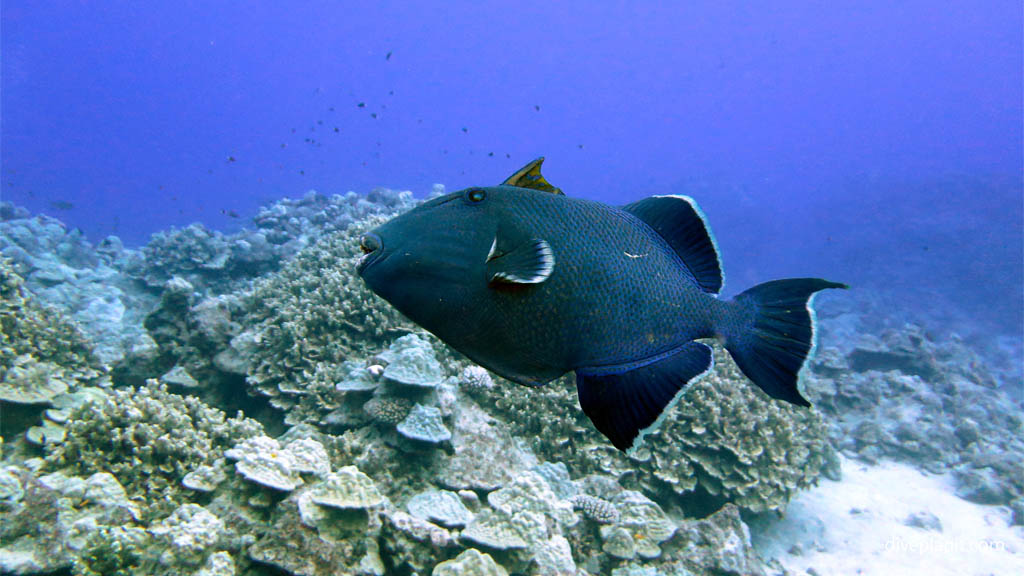 The shallow lagoon which surrounds Raro is filled with an abundance of colourful reef fish. Perfect for that refresher dive, or getting the rest of the family into the Discover SCUBA Diving program. Check out some options at the Big Fish Dive Centre.
If the family aren't ready for diving just yet, then take a day trip on the Muri Lagoon where at least they can snorkel and explore the underwater world. They will also be entertained by a display of coconut tree climbing, sarong tying and fed a feast of local delights.
The second most popular island in the group is Aitutaki. A short plane ride away, the diving here is fantastic. You'll likely be mobbed by angelfish, and stand a good chance of seeing a squadron of eagle rays, turtles and white tipped reef sharks all in the one dive. The only dive centre on Aitutaki is Bubbles Below, but it's fully equipped and they know all the best spots.
And there are plenty of alternatives for the non-divers. An island-hopping day trip around the enclosed lagoon visiting the various islets (known locally as Motu) is a great option, with plenty of coral gardens stocked with giant clams to snorkel, and white sandy beaches to sun yourself.
The Cooks has wide choice of accommodation styles, from sprawling resorts like the Edgewater, to boutique hotels, self-catering beach side cottages and eco-backpackers. The main island of Rarotonga also has plenty of dining options and entertainment. There are cafes and restaurants of every ilk (even a few cafes with decent coffee).
The drumming and dancing is unique to the Cooks – so make sure you get to experience the 'dinner and a show' at least once during your trip. You'll probably want to go back for more!
So whatever kind of diving holiday you're after, from hard-core wrecks and offshore reefs, to family friendly fun diving and snorkelling in the shallow lagoons, you'll definitely find it in the Cooks.