Site Overview
Dive Centres
Site Type:
Coral wall and caves.
Depth:

Top: 4M

Bottom: 22M

Location:
Western side of South Ari Atoll
Ari Atoll is one of the best places to see manta rays in the Maldives, and Rangali is just one of a dozen locations to encounter these graceful rays. The manta rays at Rangali site are best seen in the shallows, in depths from 4m to 9m. But most divers start this dive exploring the coral wall, which drops from 9m to 22m, and the many caves that undercut this wall.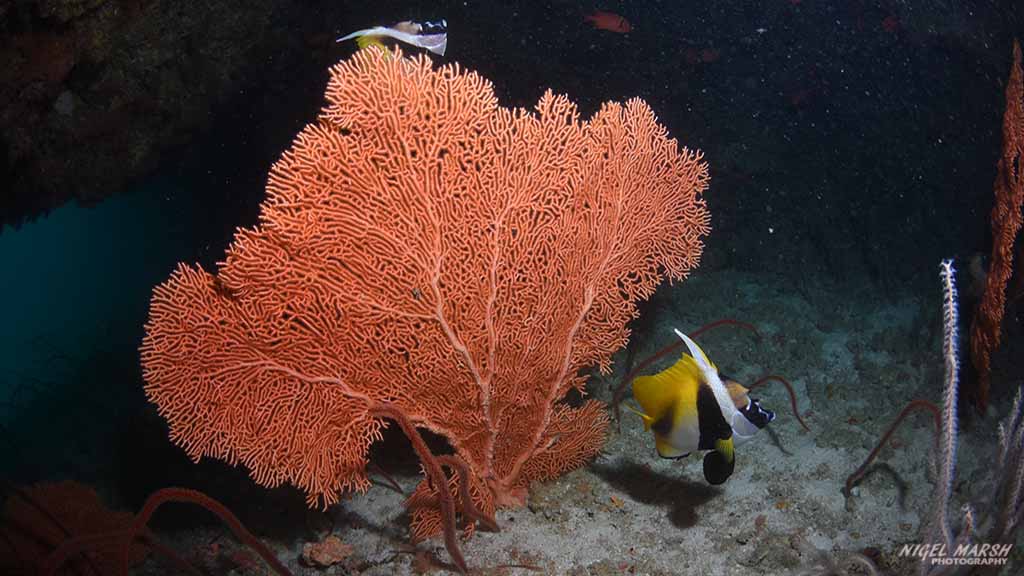 Take a torch on the Rangali dive as these caves are full of fish and beautiful corals. Decorating the walls and cave floor are soft corals, gorgonians, sea whips and sponges. Divers have to be careful when exploring these caves as it would be easy to damage the corals with a misplaced fin.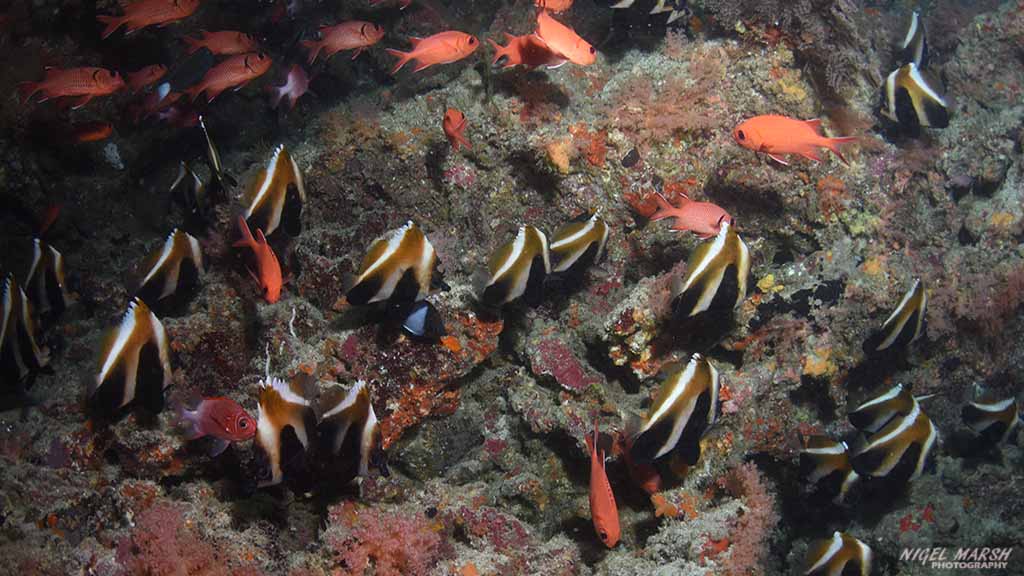 Also filling these caves are masses of fish, most sheltering from the currents that sweep the site. In the caves I encountered schools of squirrelfish and an incredible number of humphead bannerfish.
In other caves were banded boxer shrimps, nudibranchs, flatworms, rock cods and sweetlips. A shy yellow-mask angelfish kept me busy in one cave as I attempted to capture a photo of this stunning fish.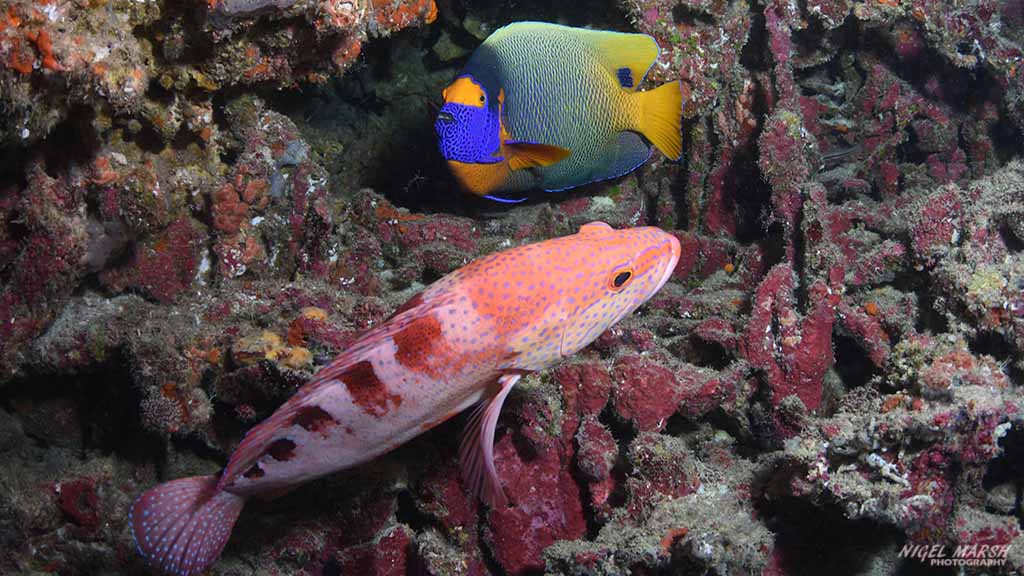 After exploring the caves we headed to the reef top to look for manta rays. The visibility wasn't the best, only around 10m which is typical on these western atolls. I quickly spotted whitetip reef sharks, a school of trevally and a large jobfish. I also encountered two hawksbill turtles, one slowly drifting over the reef and the other nibbling on a hard coral.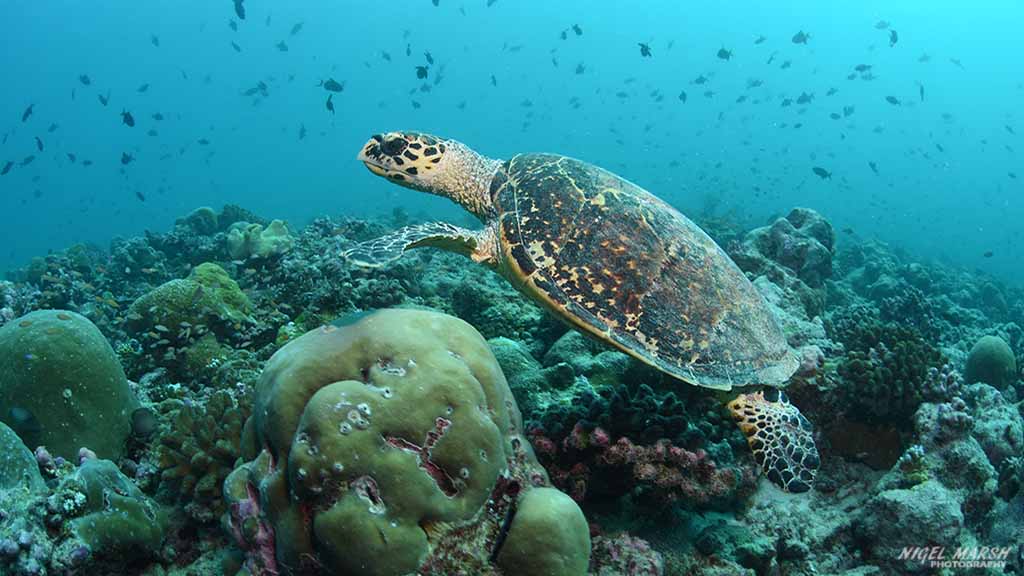 Just before surfacing a manta ray finally made a brief appearance. It slowly cruised over the reef, while I finned like mad to keep up with it in the current. The encounter may have been brief, but it is always a joy to see one of these majestic rays.