Site Overview
Dive Centres
Site Type:
Sloping coral reef and coral bommies.
Depth:

Top: 8M

Bottom: 30M

Location:
Western side of South Ari Atoll
This incredible dive site is also known as Manta Point, and it seldom fails to live up to this name. Moofushi is a sloping reef, however, the main point of interest is a large bommie where manta rays gather to get cleaned. But Moofushi has much more than manta rays, as I discovered over two incredible dives.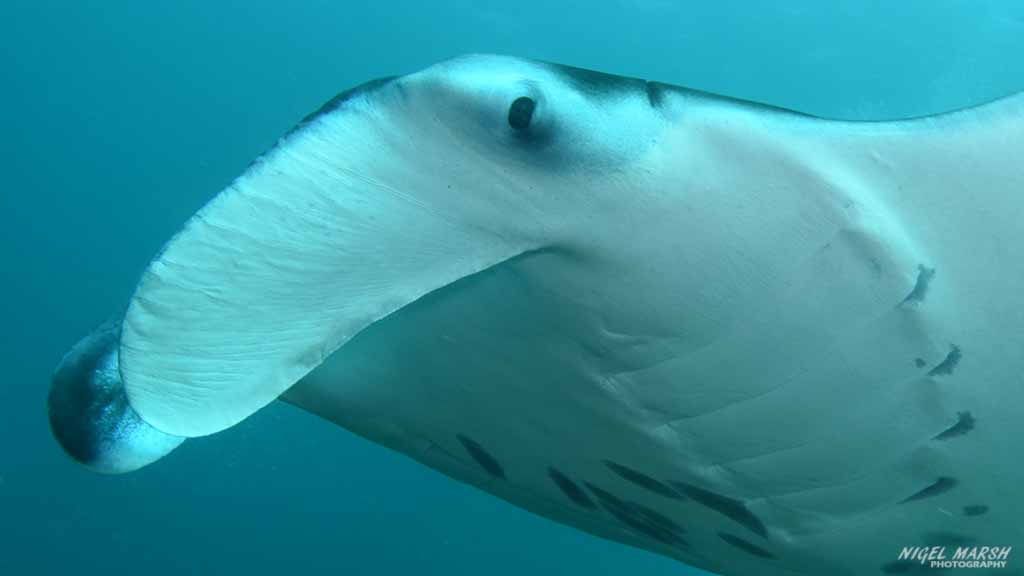 On the first dive, we drifted along the reef wall until we reached the bommie. There were no manta rays to be seen, but there was no shortage of fish life to keep us occupied. Swarming around the ledges cutting into the bommie were several species of snapper, plus sweetlips, squirrelfish and several whitetip reef sharks.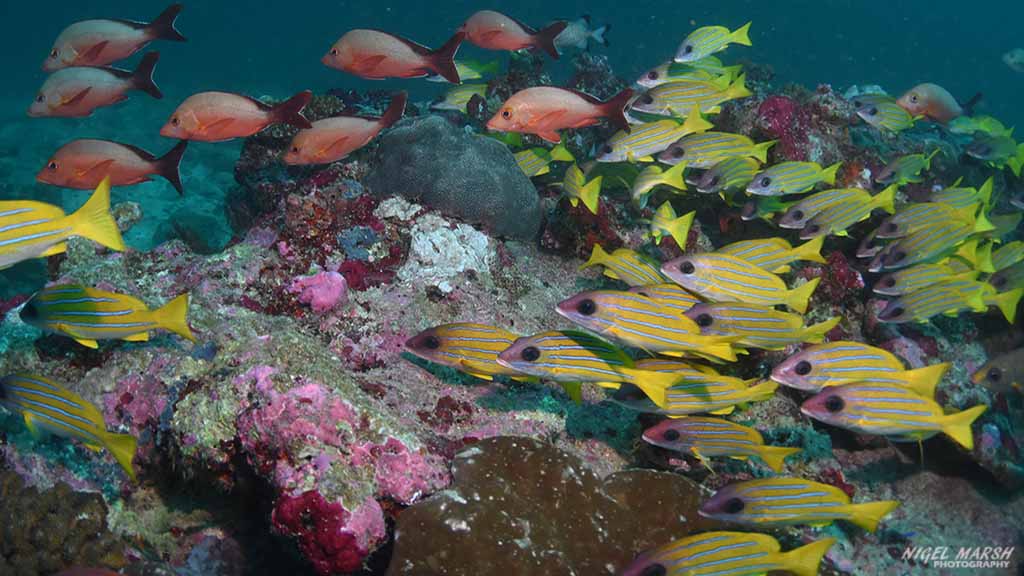 With the manta rays still a no-show, we closely inspected the corals and rocks to find nudibranchs, flatworms, shrimps and crabs. To my great surprise, our guide located two rare Halimeda ghost pipefish, a species I had always wanted to see and photograph. Frustrated at not being able to photograph the ghost pipefish with my wide angle lens, I was rewarded when a day octopus suddenly made an appearance and proceeded to engulf a coral outcrop in the hope of catching prey.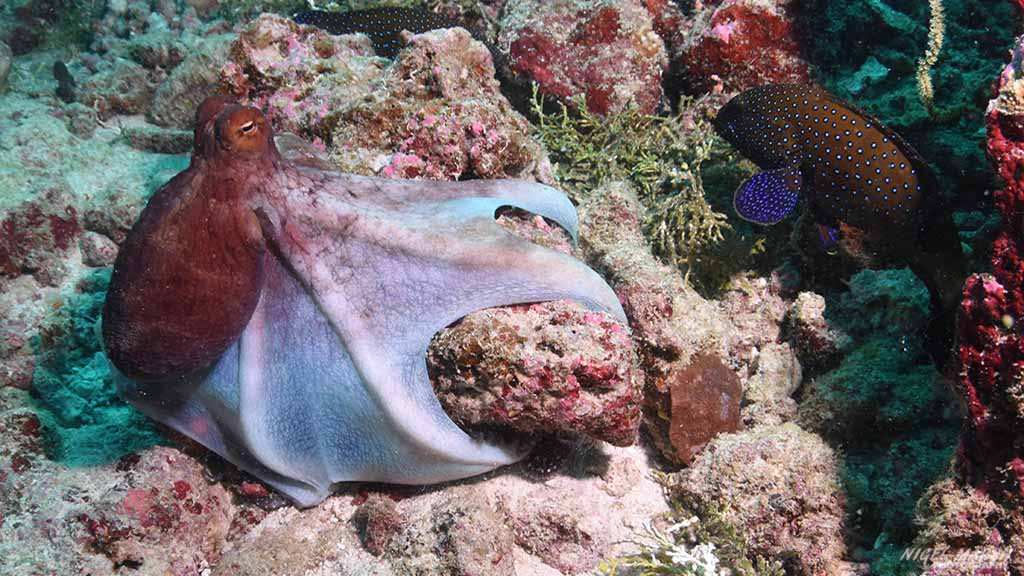 With no manta rays showing up we drifted down the reef to another collection of small bommies that were also covered in fish. While investigating a cave full of baitfish a manta ray suddenly appeared above us. This one was quickly followed by another, then another and finally we had five manta rays cruising around this small collection of bommies getting cleaned. It was an incredible experience that lasted for over ten minutes and has Moofushi tattooed on my brain forever.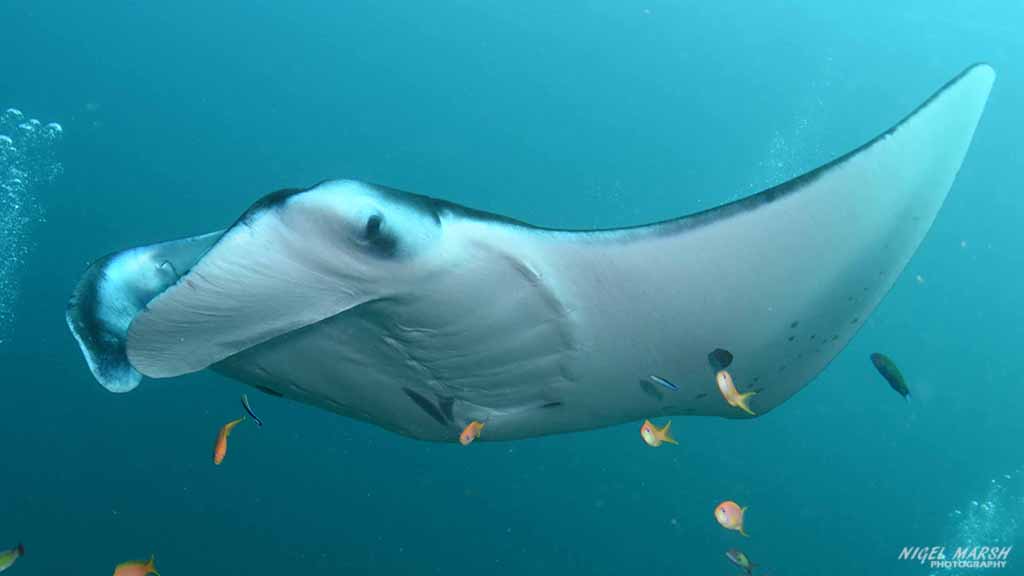 On a second dive at this site, the manta action was even better and this time they were performing above the main bommie. Unfortunately, the visibility had dropped from 12m to 6m, so limiting photography, so I just watched four graceful manta rays perform an underwater ballet as they soared above the bommie and dozens of spellbound divers.