Site Overview
Dive Centres
| | |
| --- | --- |
| Site Type: | Kandu or channel drift dive |
| Depth: | Bottom: 30M |
| Location: | North end of Vaavu Atoll |
Like all Kandu dives in the Maldives, the Miyaru Kandu dive starts on the steep outer wall of an atoll. Drifting slowly along this steep wall keep an eye on the blue as you will see mackerel, trevally and schools of triggerfish and fusiliers. Also very common on Miyaru Kandu are whitetip reef sharks and grey reef sharks. The grey reef sharks in the Maldives are very different to other places in the Indo-Pacific region, as they have white-tips on the ends of their dorsal fin.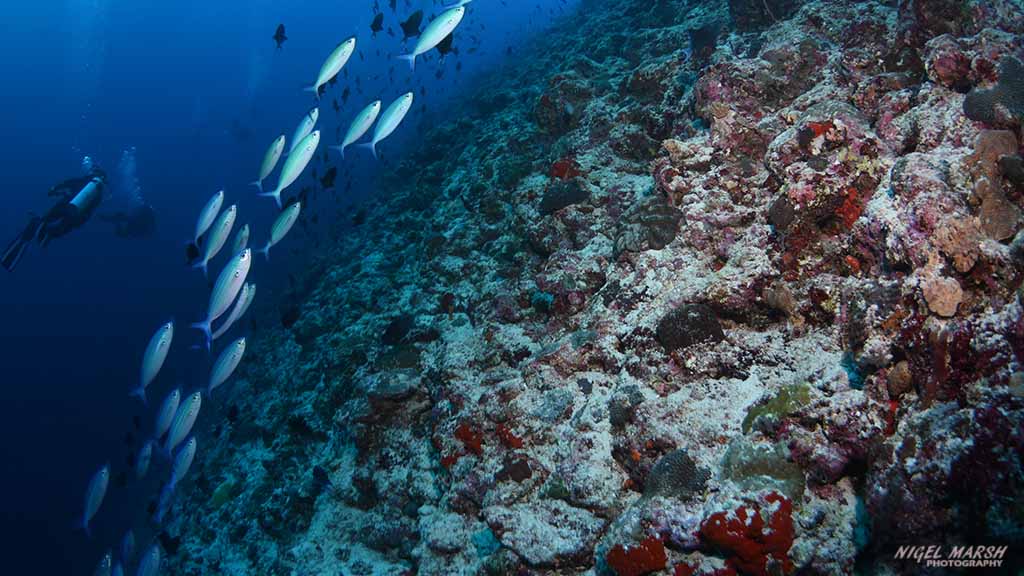 The usual procedure is to clip onto the bottom with a reef hook at the channel mouth for twenty minutes before doing a fast pace drift in the channel. However, with no current running when I did this site we instead dived the channel at our own pace, giving us plenty of time to explore ledges, caves and gutters. With no current at Miyaru Kandu, the fish were more relaxed and out feeding, and I encountered angelfish, butterflyfish, surgeonfish, parrotfish, sweetlips, Moorish idols and gropers.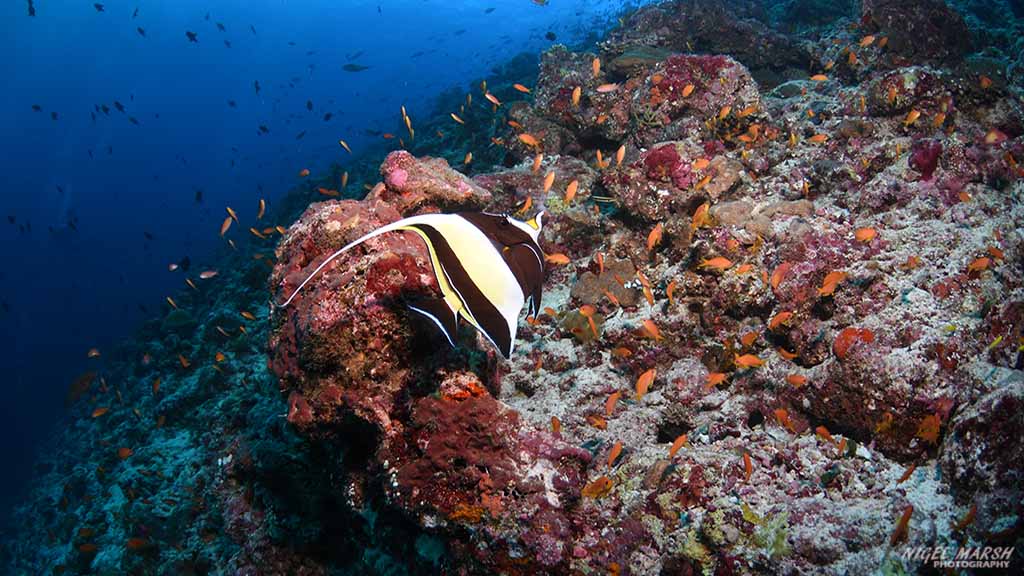 The most impressive resident was a very large Maori wrasse. These pretty fish are often seen in the Maldives, but most are wary of divers and keep their distance. This one was much more friendly and came in very close to inspect the divers in our group.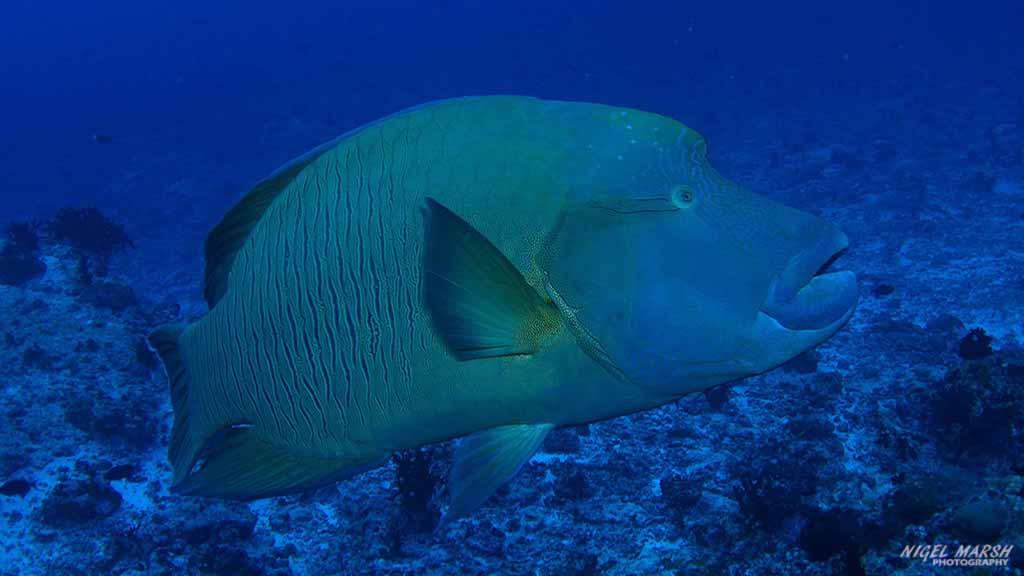 Exploring the many ledges and caves we found most overflowing with squirrelfish and soldierfish. These bright red fish are always great to photograph and observe, and with the diminished current they were out in the open. In other caves I found pretty soft corals and black coral trees.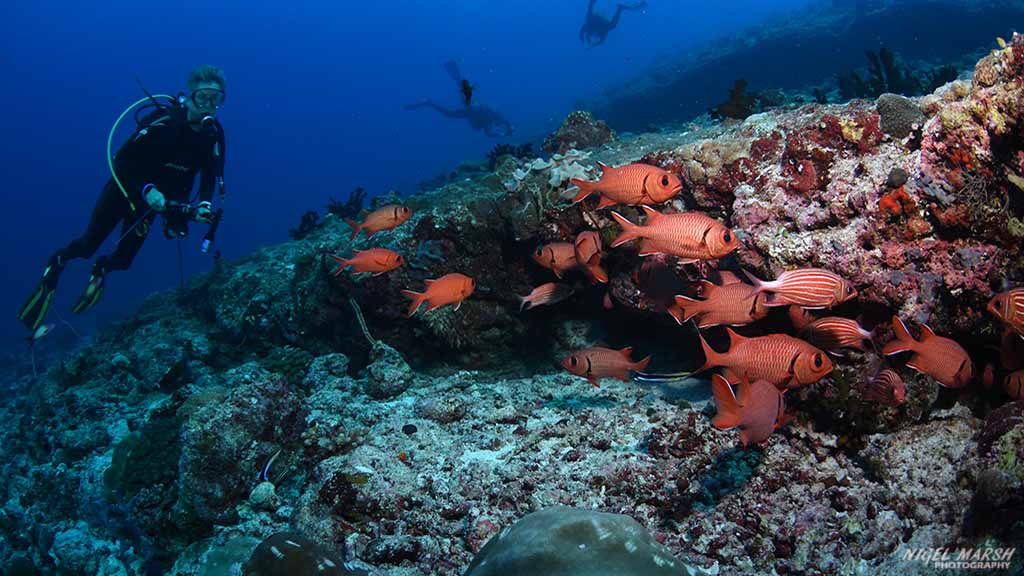 An unexpected sight on this dive was two giant moray eels out in the open fighting over a dead fish. The larger moray claimed the prized, but also had competition from several wrasse and a titan triggerfish. Doing this channel at a very slow pace may not have been the plan, but I saw many species that I would have missed if the current had been running.