Site Overview
Dive Centres
| | |
| --- | --- |
| Site Type: | Kandu or channel drift dive |
| Depth: | Bottom: 30M |
| Location: | North end of Vaavu Atoll |
Golden Wall dive site is located in Kasavaru Kandu and like all Kandu dives in the Maldives starts on an outer atoll wall before divers hook into the reef at the channel mouth watching the passing sharks and pelagic fish. However, the highlight of Golden Wall is the channel, as it is coloured by some of the prettiest soft corals you will see in the Maldives, and is also home to countless fish.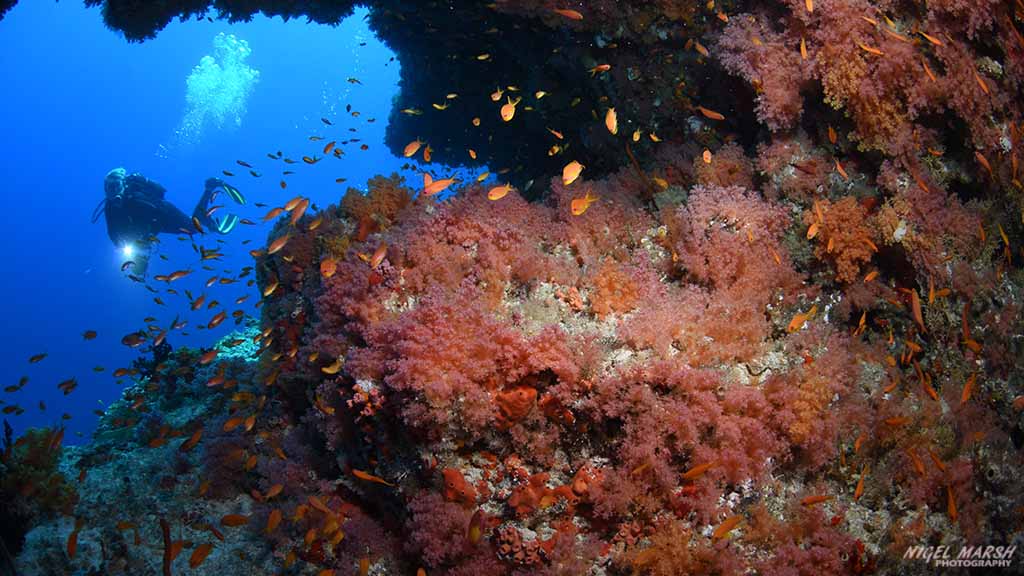 Similar to other channels, Golden Wall has numerous ledges and caves to explore, but we spent most of our dive on the floor of the channel investigating countless boulders covered in spectacular soft corals. These beautiful soft corals completely cover some boulders and are very photogenic with reds, oranges and lovely golden varieties. This garden of colourful corals was also supplemented with sea whips, sponges, gorgonians and black coral trees.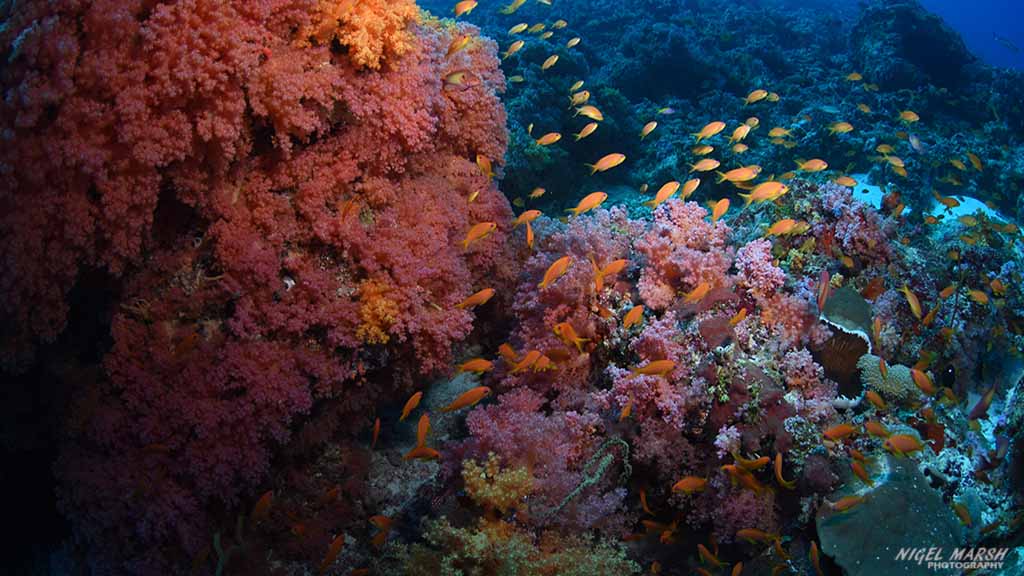 Milling around many of these boulders were also clouds of basslets, the colourful fish feeding in the current. Exploring these boulders I also encountered rock cods, wrasse, butterflyfish, bannerfish, a shy Maori wrasse and dense schools of snapper.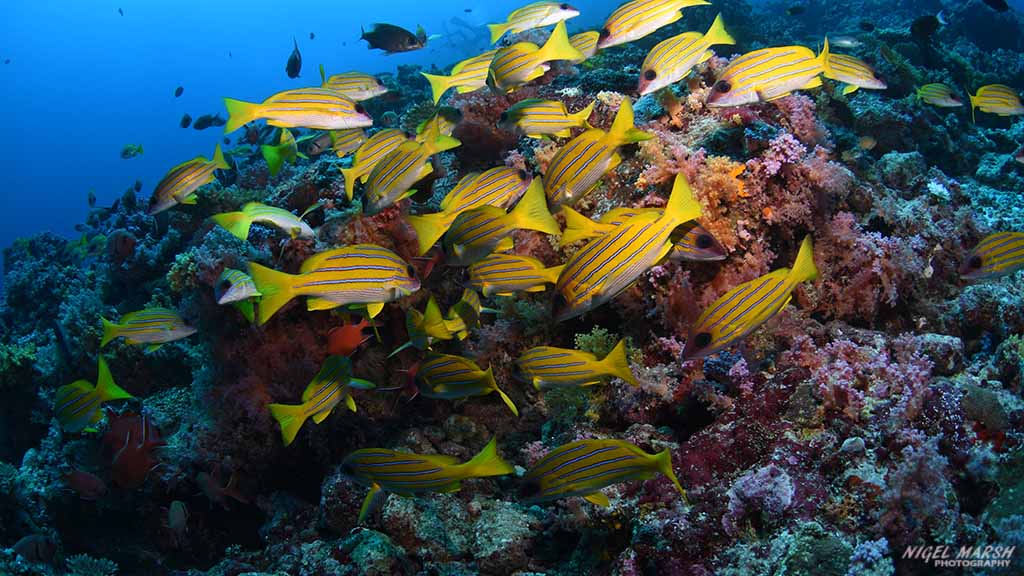 Hidden in a hollow behind one boulder I found a school of oriental sweetlips. These pretty fish were avoiding the current and allowed me to get very close to some wonderful images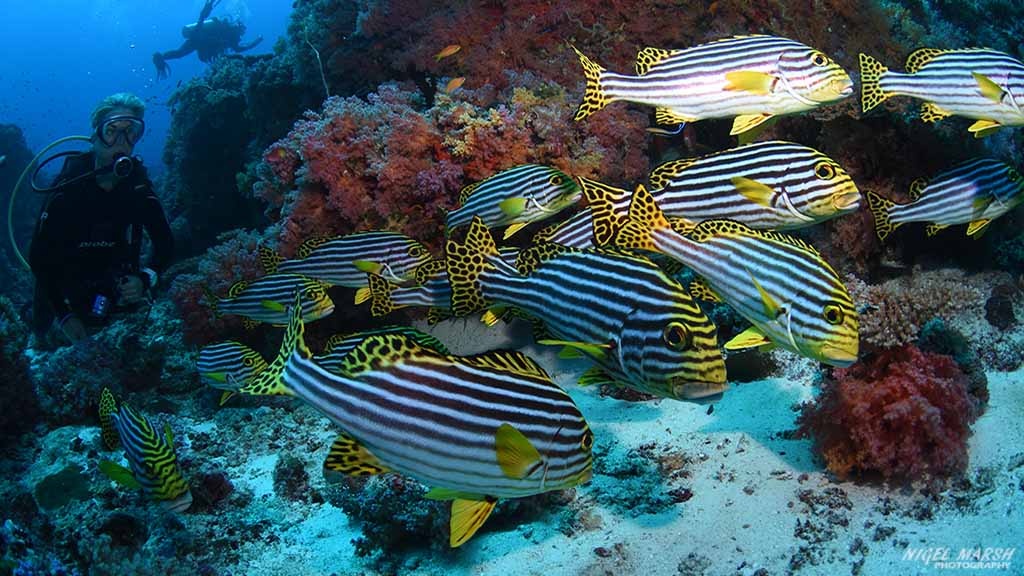 After investigating the boulders for much of the dive we moved into the shallows to explore the many ledges that cut deep into the channel wall. These were also coloured by brilliant soft corals and many were home to thick schools of squirrelfish. We ended the dive in this wonderful channel with a school of batfish circling around us as we did our safety stop.