Site Overview
Dive Centres
| | |
| --- | --- |
| Site Type: | Shipwreck and a thila or pinnacle |
| Location: | Southern end of North Ari Atoll |
Many ships have come to grief on the countless reefs that make up the Maldives, but many more have also been deliberately scuttled for divers to enjoy. The Fesdu Wreck was a 30m long coastal fishing trawler that now rests on a sandy slope in depths from 20m to 30m. Regularly washed by currents, the Fesdu Wreck is a haven for fish and also covered in pretty corals.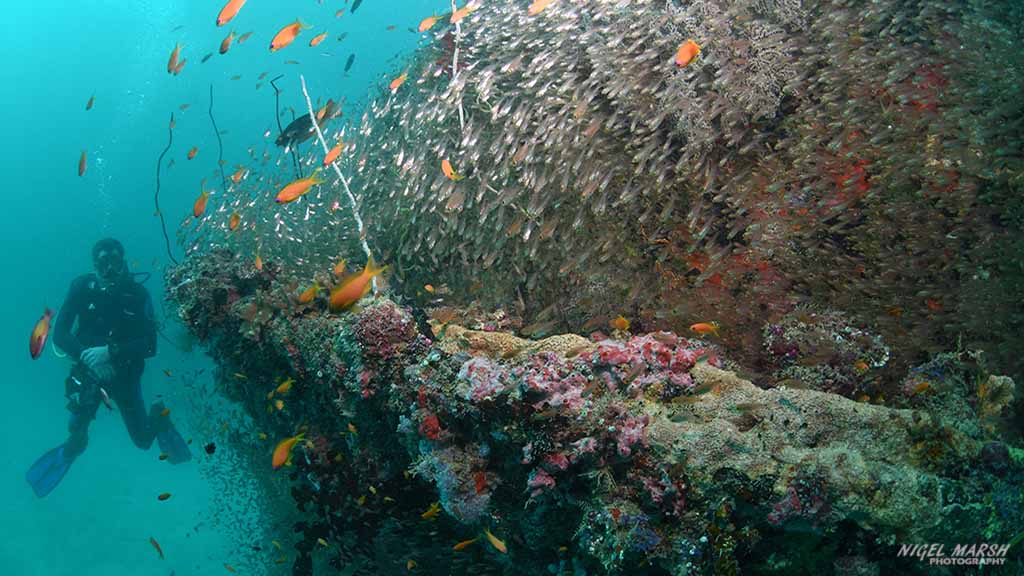 There is a lot to see on this compact shipwreck, as it is possible to look into the holds and bridge area. While the ship is fun to explore, it is the fish life that will most impress. Covering much of the ship are thick schools of cardinalfish. They swarm in the millions and make it hard to see anything else.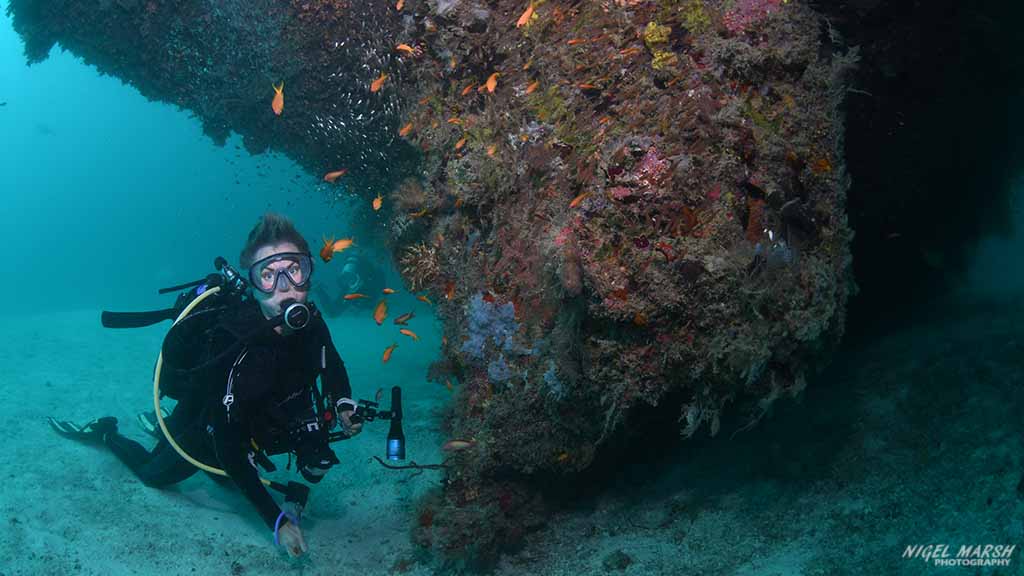 This wonderful ship is also alive with reef fish, gropers, trevally and is sometimes home to a resident frogfish. I missed the electric ray that was resting in one part of the wreck, as I was too busy photographing a beautiful emperor angelfish.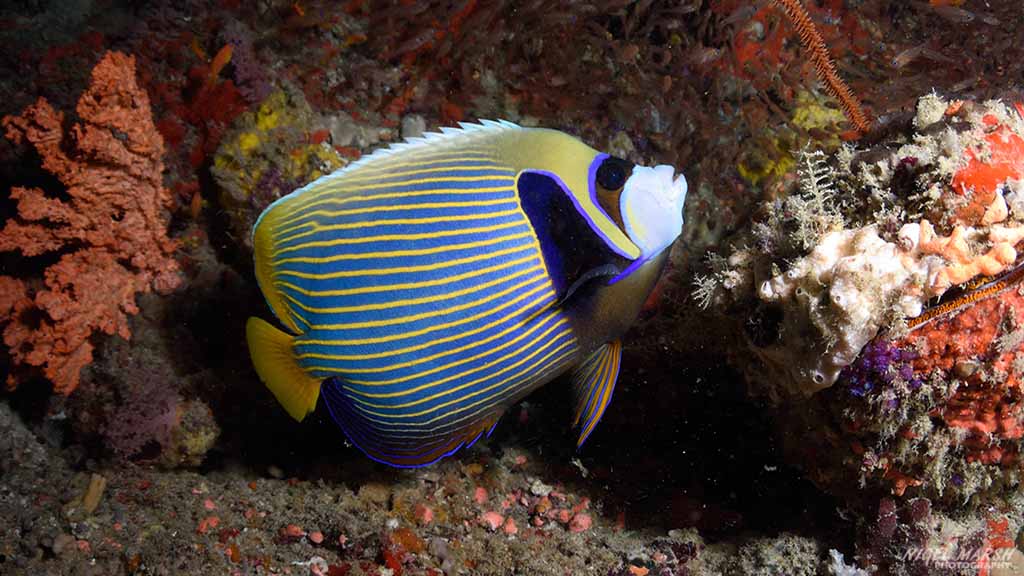 I was also very impressed with the coral growth on the wreck, with soft corals, sea whips and gorgonians common. But the best were the black coral trees that were filled with cardinalfish. The wreck also had a number of pretty thorny oysters attached, that would slam shut when a diver got too close.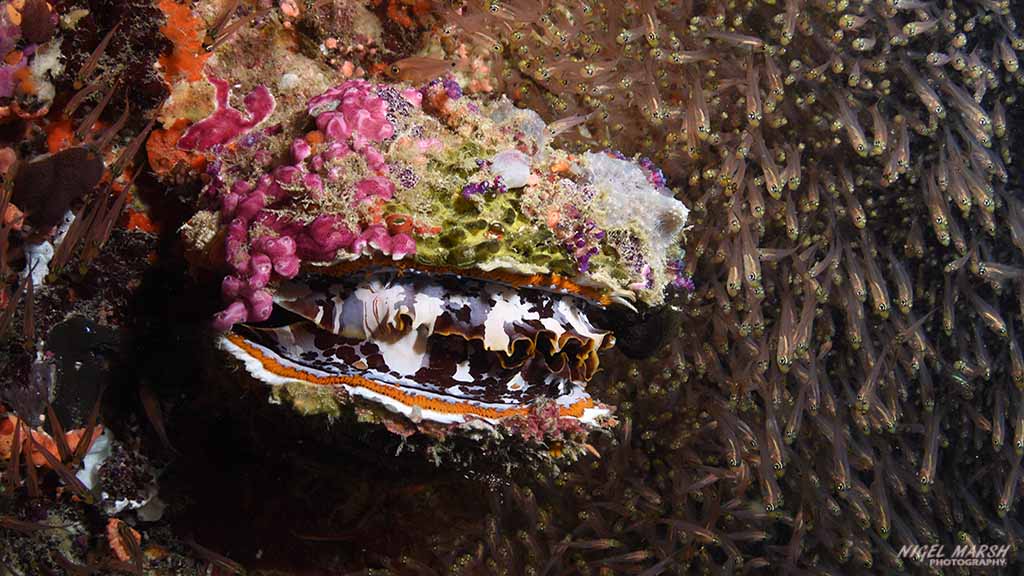 After exploring the wreck we moved onto the nearby thila, and found this pinnacle covered in anemones. Several species of anemonefish occupied these anemones. Basslets engulfed the top of this thila, but I also found nudibranchs, rock cods, morays and lionfish.