Looking for a dive holiday dive trip?  A place with easy diving and sites with names like Heaven's Door, Purple Haze and Black Magic? Then look no further than Fiji's Vatu-I-Ra on Viti Levu's northern coast.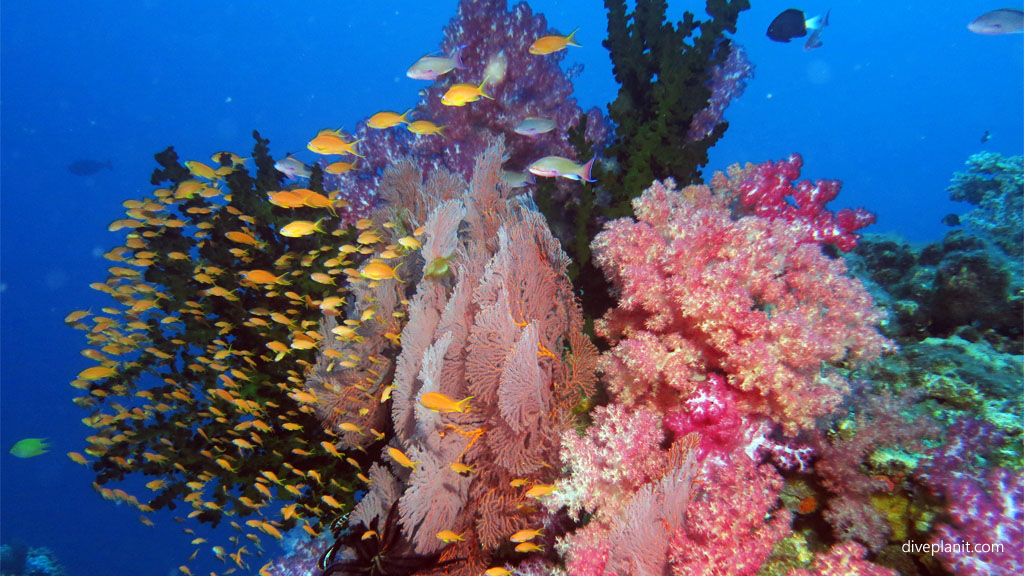 Fiji's diving is often overlooked as many imagine that all of Fiji is just like Plantation Island, or that other resort on the Coral Coast they have some vague memory of.
Not so! Fiji has some of the very best diving in the Pacific and although some of the resorts took a hammering with Tropical Cyclone Winston, the reefs didn't.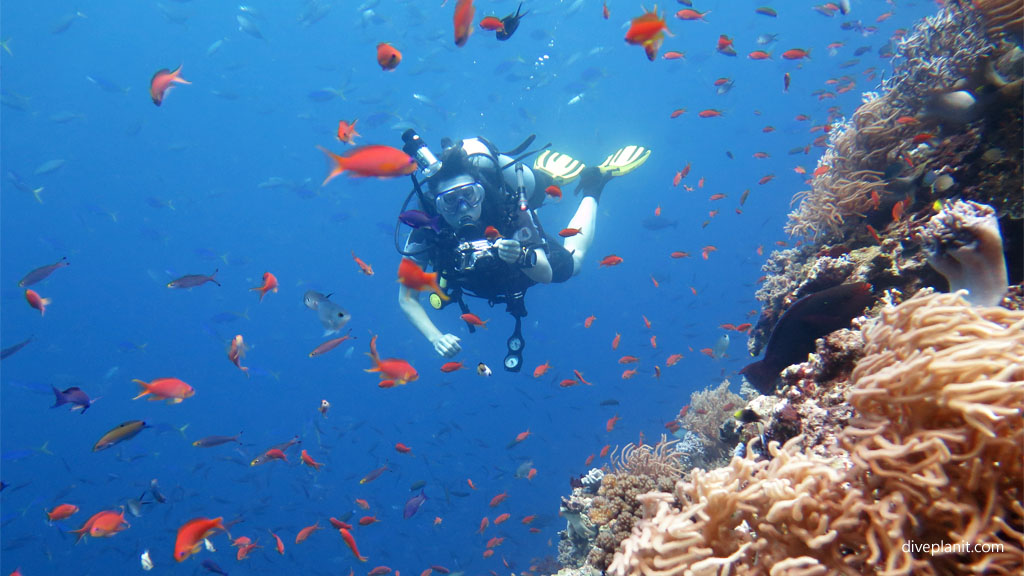 You've probably heard of Taveuni's Great White Wall and Rainbow Reef, well there's another scuba diving location called Vatu-I-Ra between Viti Levu and Vanua Levu which has a large number of dive sites in the same class, but with even better names!
Possibly the most descriptive is Wheatfields where you'll be humming Sting's Fields of Barley, as you skim over the anemone covered reef – the likeness to grain swaying gently in the breeze is just too close.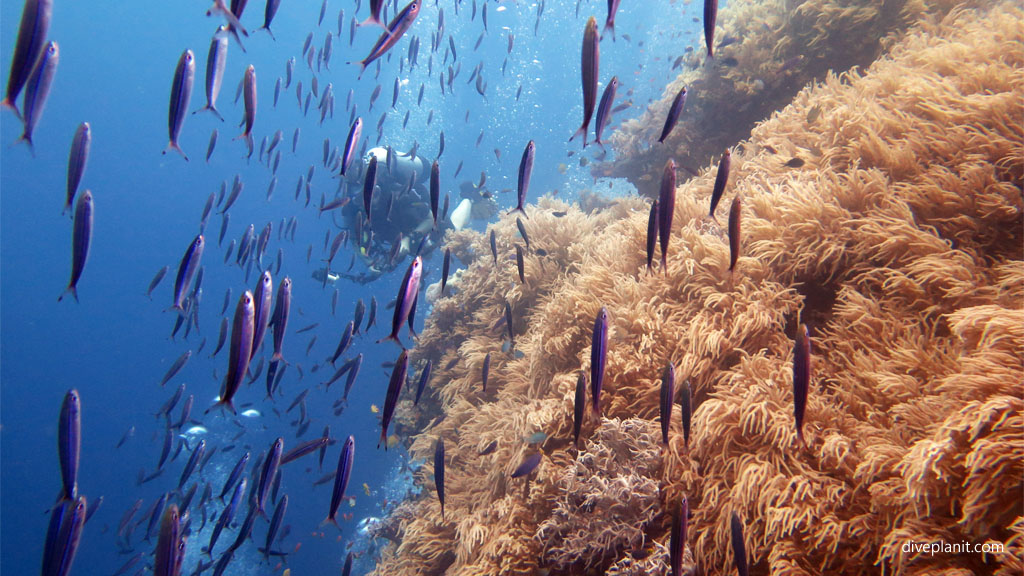 Another favourite Yellow Mellow – a pinnacle whose walls are covered in soft yellow corals – will make you feel exactly that.
Then there's Black Magic and Black Magic Mountain where it literally rains fish: as you swim through the anthias, the Fusiliers will come raining down, then raining up again before you're distracted by school of surgeons in the blue swimming towards and then passed you in dizzying numbers.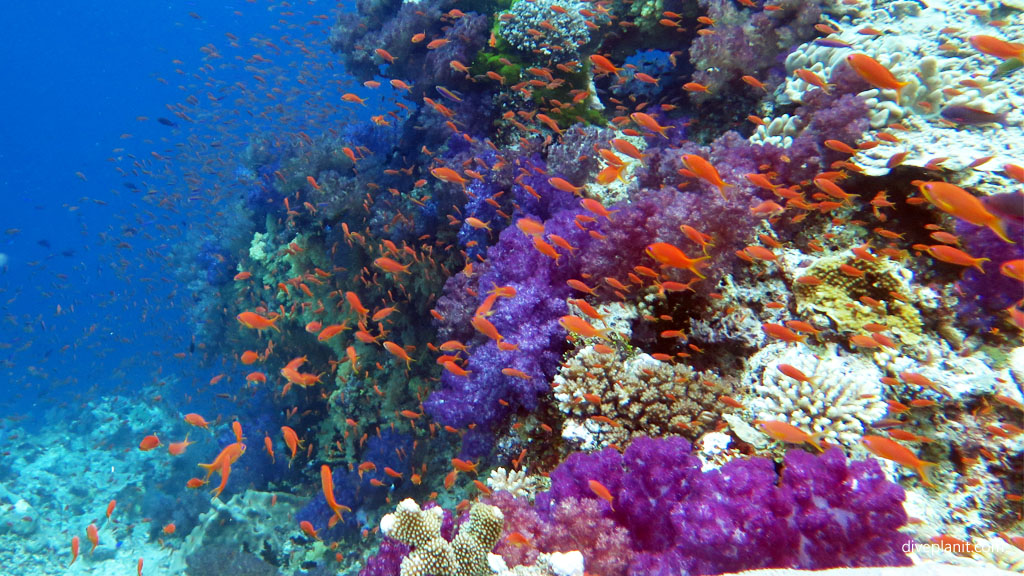 Finally, there's Instant Replay – a drift dive along a colourful reef wall that slowly builds in speed, until you reach the point where two currents on either side of the reef re-converge. If you can find the secret slot you can slip down the narrow passage and as if by magic, replay the last exhilarating segment of the dive over and over again.
Don't underestimate the diving in Fiji and don't think that because it's just a single short flight away to that warm clear water that it's "too easy" to be any good. With over 50 dive sites including a large wreck, Vatu-I-Ra offers a big enough variety of sites to keep you busy for a week.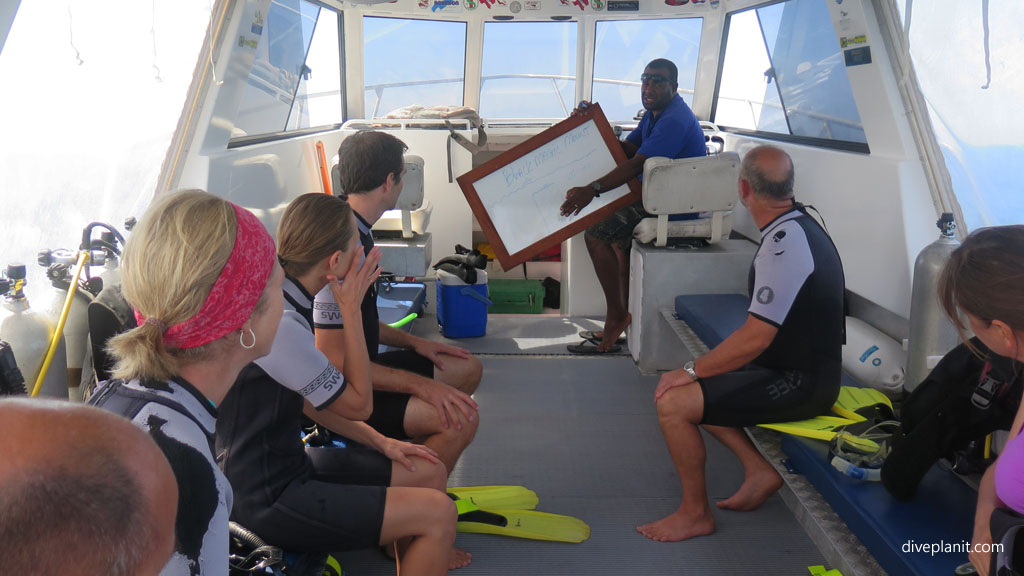 Who better to dive Viti Levu's northern coast and Vatu-I-Ra with than Ra Divers at Volivoli Beach Resort. Offering PADI and SSI training, two spacious twin-engined comfortable (with toilets) boats, and a 2½ hour transfer from Nadi airport – you can understand why people go back again and again. Maybe it's for the Re-opening Special Deals they have on right now, or maybe it's the Black Magic, the Purple Haze and the Wheatfields, but most likely for the Instant Replay.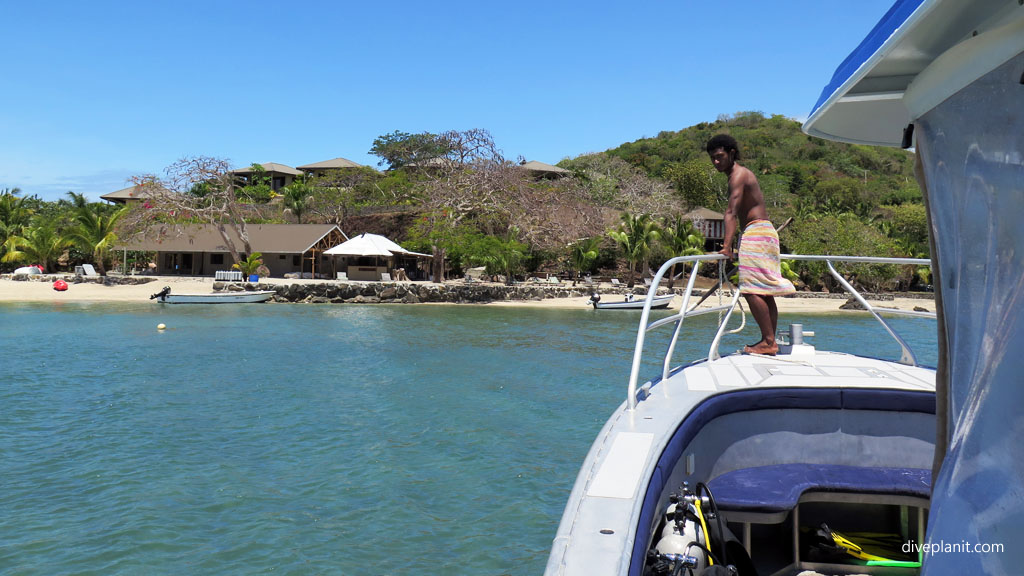 If you liked this post, you might also like: Fiji – off the beaten track.