First there was was Rangerbot, then Larvalbot, and now the Great Barrier Reef has enlisted the help  of a Chatbot. Okay so they're not quite the same thing, but new technology seems to be helping the Reef in more ways than one. Chatbot will help visitors get the very best Reef experience they can.
From discovering unique marine life to the best diving locations, the 'Locals' Chatbot helps tourists plan their trip to the Reef through the Facebook Messenger app on their smart phone or computer.
Cairns locals, marine biologist Gareth Phillips, and dive instructor Tanya Murphy, are the first 'Locals' to feature on the Chatbot. With more than 25 years' combined experience, their knowledge will help educate, inspire and assist tourists.
You can start chatting to Gareth and Tanya, by simply searching 'Locals of Tropical North Queensland' on Facebook Messenger.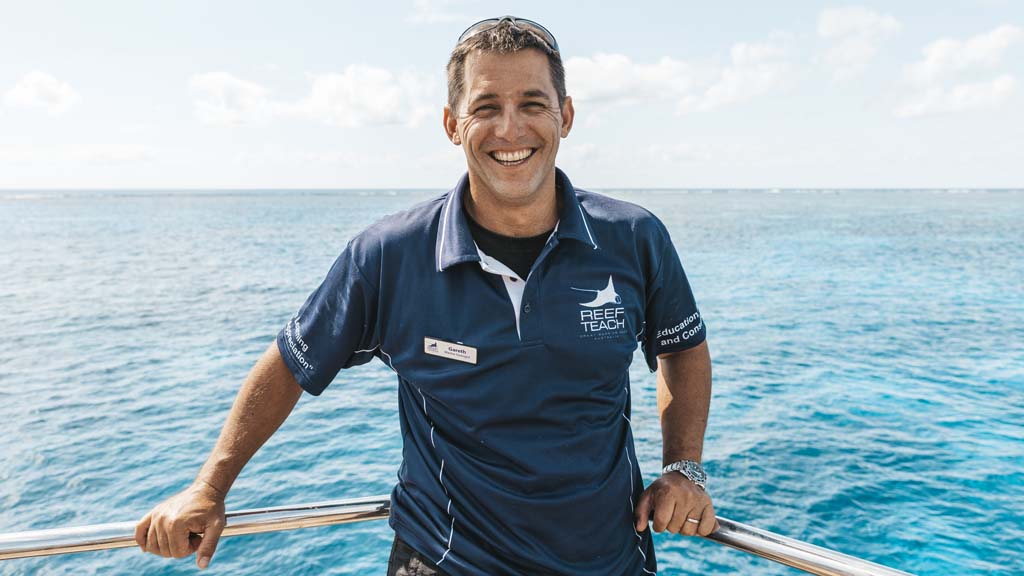 According to Tourism Tropical North Queensland (TTNQ) CEO, Pip Close, "The Chatbot aims to inspire tourists through unparalleled local knowledge they can't get anywhere else."
As owner of Reef Teach, Gareth Phillips, has already been inspiring visitors to the Reef for some years, through the entertainment and informative Reef Teach seminars held each week in Cairns.
Reef Teach gives visitors a more enriched Reef experience, as visitors are able to learn in advance all about this World Heritage-listed wonder, from the tiniest coral polyps to the large marine creatures that populate it.
"Exploring the big beautiful Great Barrier Reef can be overwhelming, that's where I can help share my extensive knowledge on coral, marine life and so much more through my Locals of Tropical North Queensland Chatbot," says Gareth.
"When you know more, you can appreciate the wonderful complexities of the world's largest coral reef and how you can help protect it."
Dive Instructor Tanya Murphy has worked on the reef for over seven years and is still blown away by how it can be so different each day.
"It's great there is now a platform for people to learn, plan and get excited for their trip to the Great Barrier Reef. As a scuba diver, tourists often ask for recommendations on how and where to dive on the reef – now they can literally pull up my Chatbot on their phones and ask away!"