The Solomon's Dive Fest 2017 wrapped this weekend after a week of festivities and days spent exploring the wrecks and reefs of the Solomon's.
Divers from Australia, New Zealand, Singapore and even from as far afield as Texas, competed throughout the week in an underwater photography competition, with some amazing prizes for three lucky winners.
The Solomon's Dive Fest, which this year focussed on the Solomon Islands' Western Province, started in Gizo, and kicked off with drinks, a Kastom dinner and dance performance at waterfront venue PT 109 – named after the patrol boat skippered by JF Kennedy (who later became the famous US President) that was hit by a Japanese freighter here during WWII.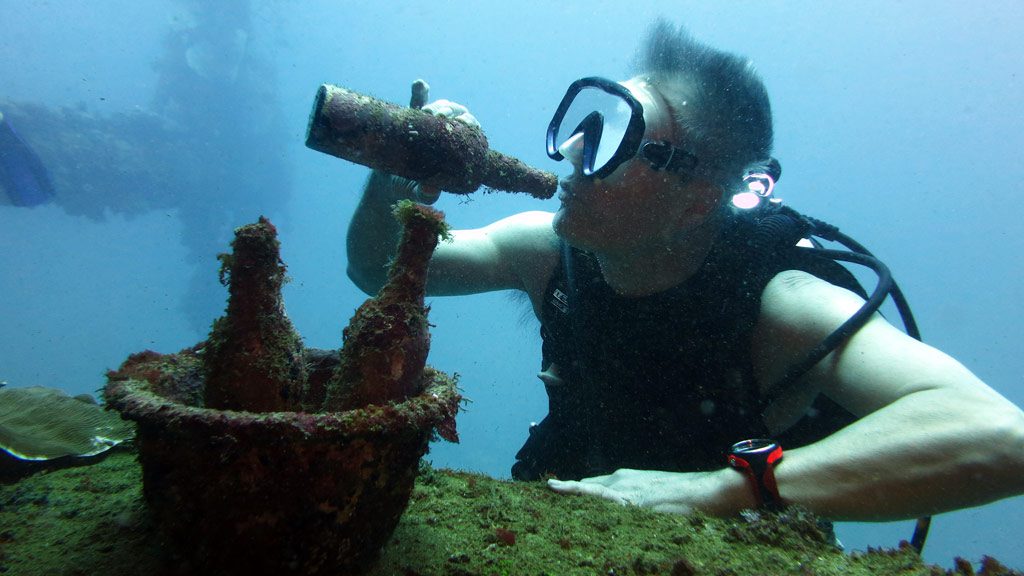 Hosted throughout the week by Dive Gizo, the Solomon Islands Dive Expeditions (SIDE) liveaboard the MV Taka and finally Dive Munda, the dozen photographers were given plenty of opportunity to compete for three prizes in three different categories: the Toa Maru; life aboard, or diving from, the MV Taka, and 'anything Munda'.
This third prize was won by Texan David Pritchard, who managed to get three clownfish to say cheese for the camera at Barry's Breakfast – one of Munda's signature dives.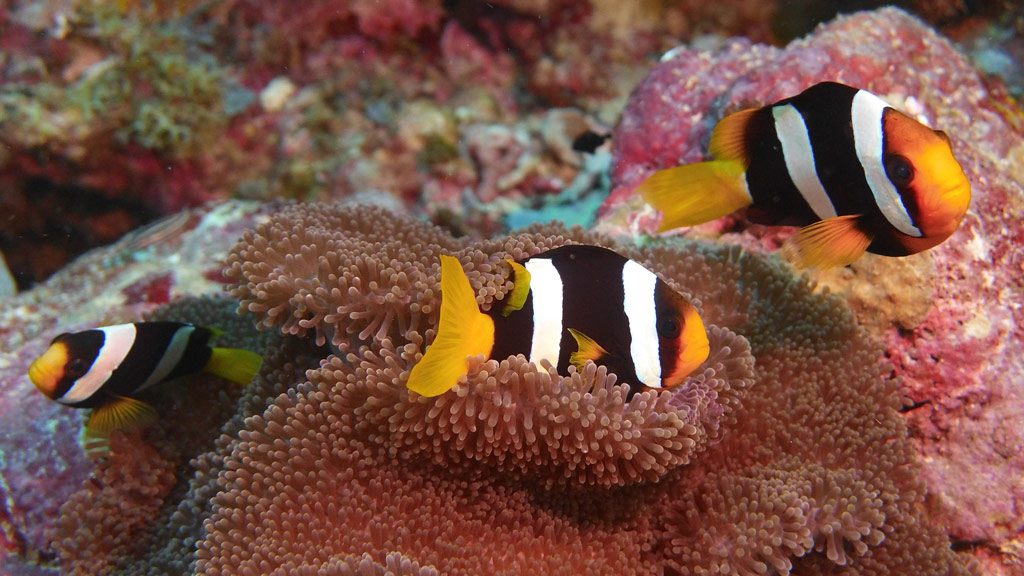 Diving Gizo
On our first day's diving, Danny Kennedy from Dive Gizo took us for a couple of dives on the Toa Maru, followed by a delicious al fresco lunch on the beach at nearby Njari Island. The third dive of the day was at Grand Central Station – always a hive of activity. The evening was rounded off with a few beers, pizza and a presentation by DAN Asia Pacific representative Stanley Bugg, at the Gizo Hotel.
On Day Two, we headed out to the Pinnacle and 'One Tree' Island for a couple more dives before boarding the MV Taka to head over to Munda. The Taka took us for a dive on the beautiful Mbigo Mbigo before cruising to Munda, while we enjoyed dinner and drinks, and a presentation on sharks by Mike Scotland.
It was Mike Scotland who won second prize for his shot 'Buddies Ascending' on Mbigo Mbigo reef which we dived from the MV Taka.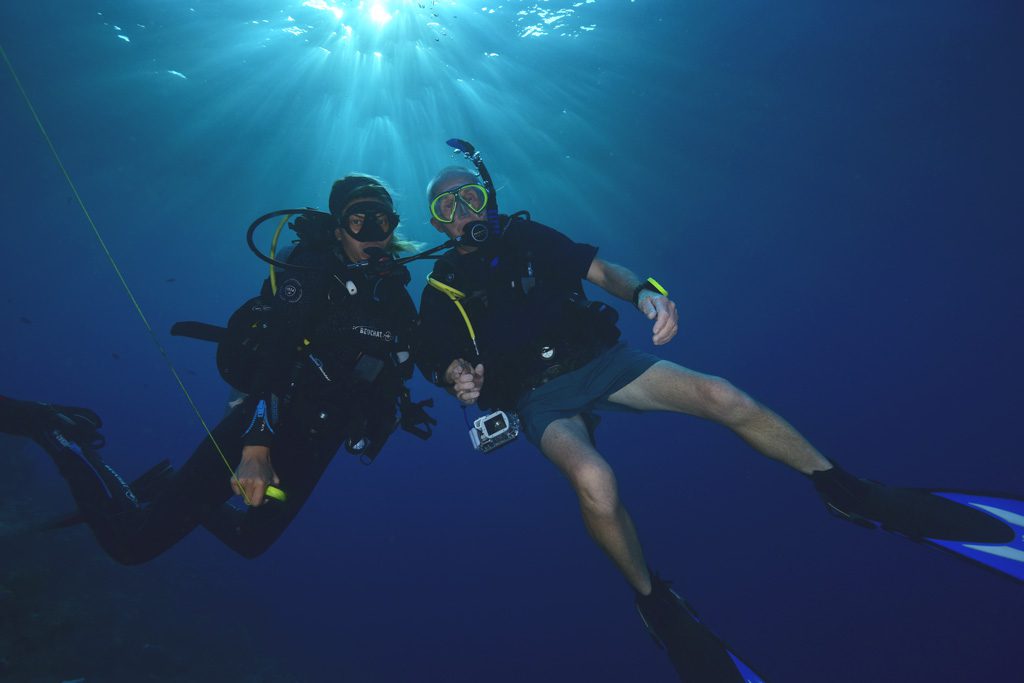 Off to Munda
The diving at Munda included a few of their best dive sites: the wreck of the Kashi Maru, Alice in Wonderland and the Wildcat wreck, Barry's Breakfast and Hapi Reef. We were also rewarded with presentation by SSI and a photography workshop by Mike Scotland – so that hopefully we'll all be that little bit better next year.
Awards Night
After a cocktail party aboard the MV Taka, the Awards Night Dinner in the Agnes Gateway Lodge was introduced by SIVB's CEO Josefa Tuamoto, with each of the prize winners winning a week's dive holiday, complete with accommodation and flights – courtesy of Solomon Airlines – with the three different host dive operators: Dive Gizo, MV Taka and Dive Munda.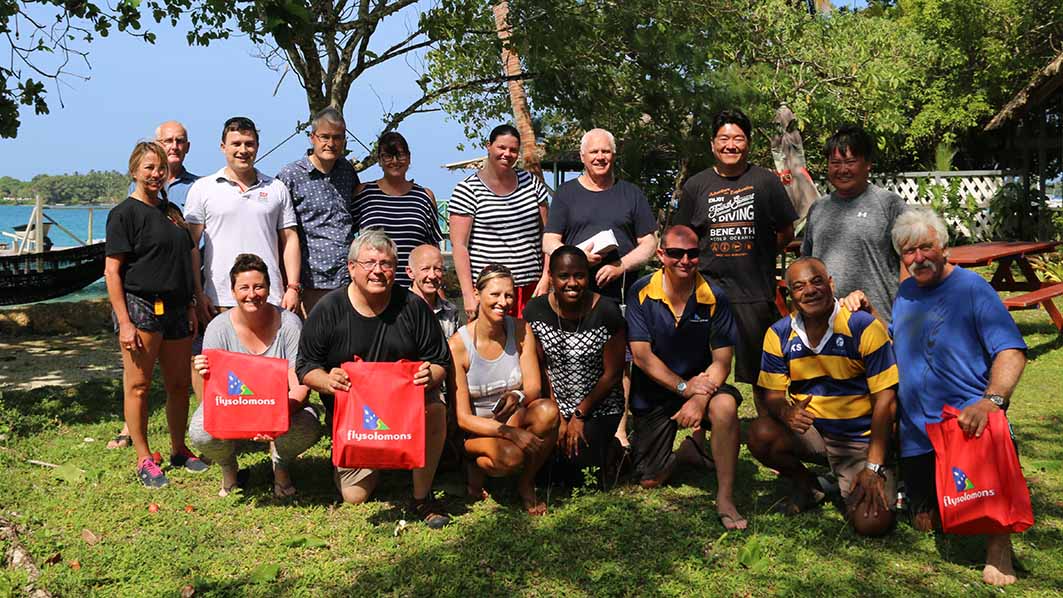 The winner of the Gizo Prize was Alicia Shaw, with this haunting shot inside the Toa Maru, winning her a dive holiday to Gizo.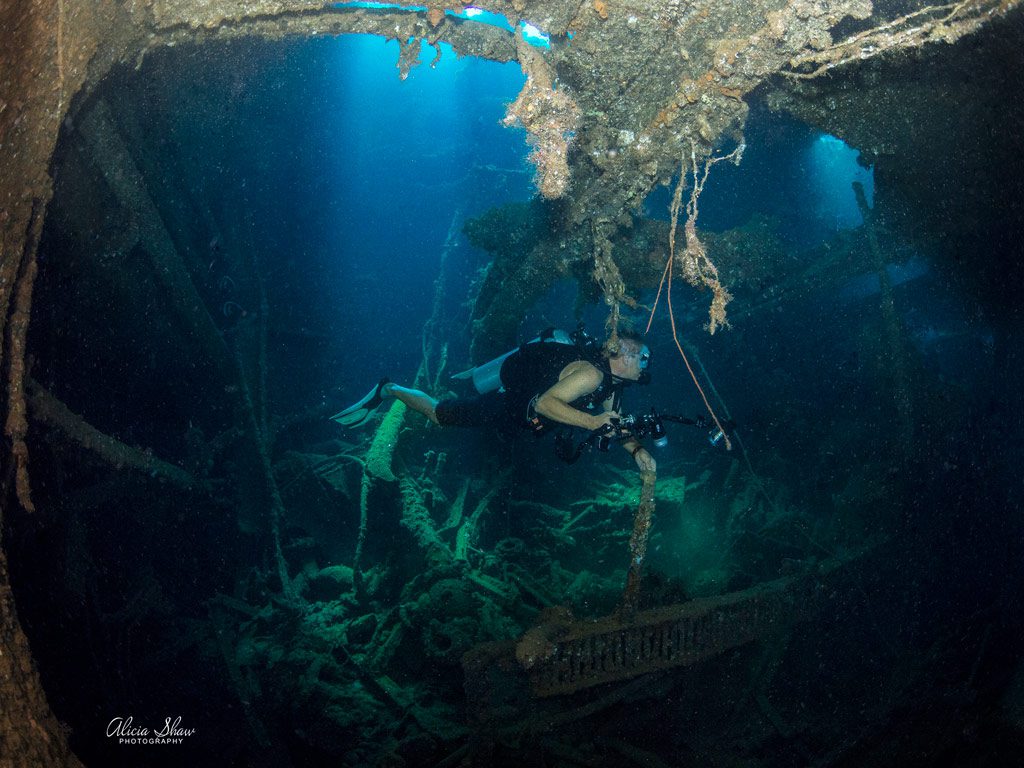 The Solomon Islands Visitors Board will soon announce details of the 2018 Solomon's Dive Fest, and with prizes as good as these, it's well worth joining the Fest. We'll be announcing the dates and itinerary here on Diveplanit – so make sure you're subscribed so you don't miss out.