Until very recently, diving Tanna, an island in Vanuatu's south, has been a bit of an unknown. Tanna is more famous for its active volcano, Mt Yasur, something that the island's only dive centre has embraced: Volcano Island Divers. So, why dive Tanna? Here are three very good reasons.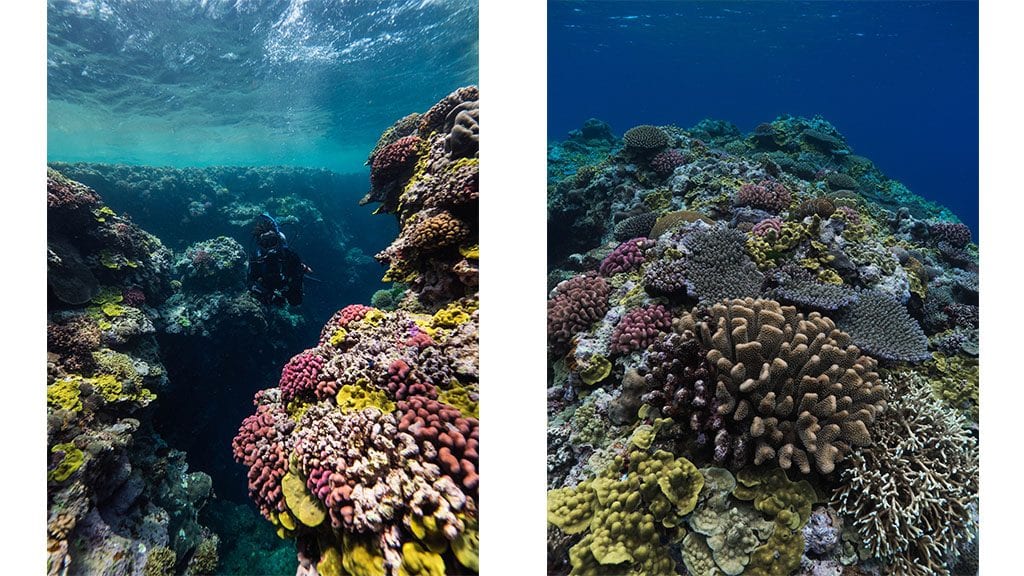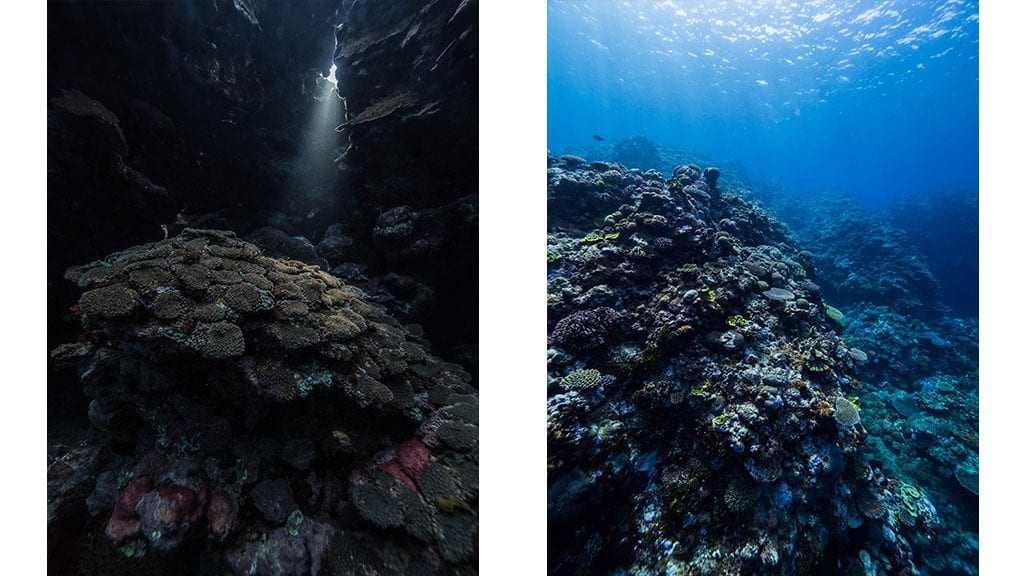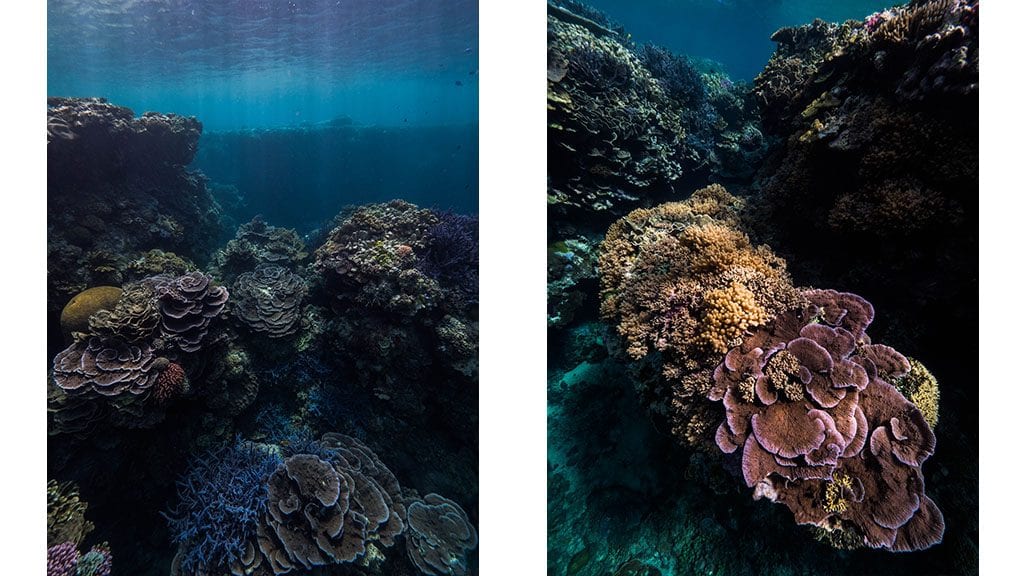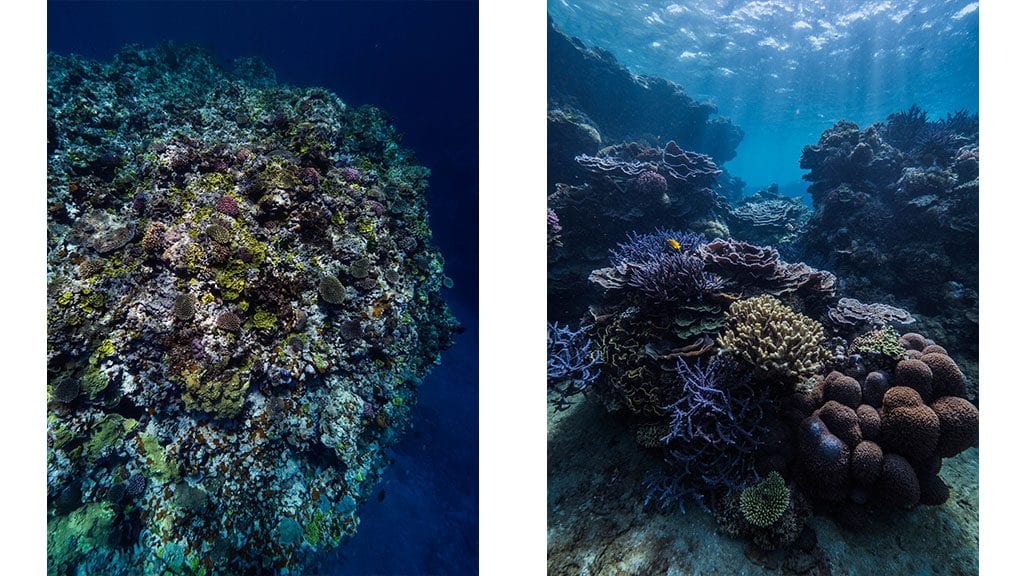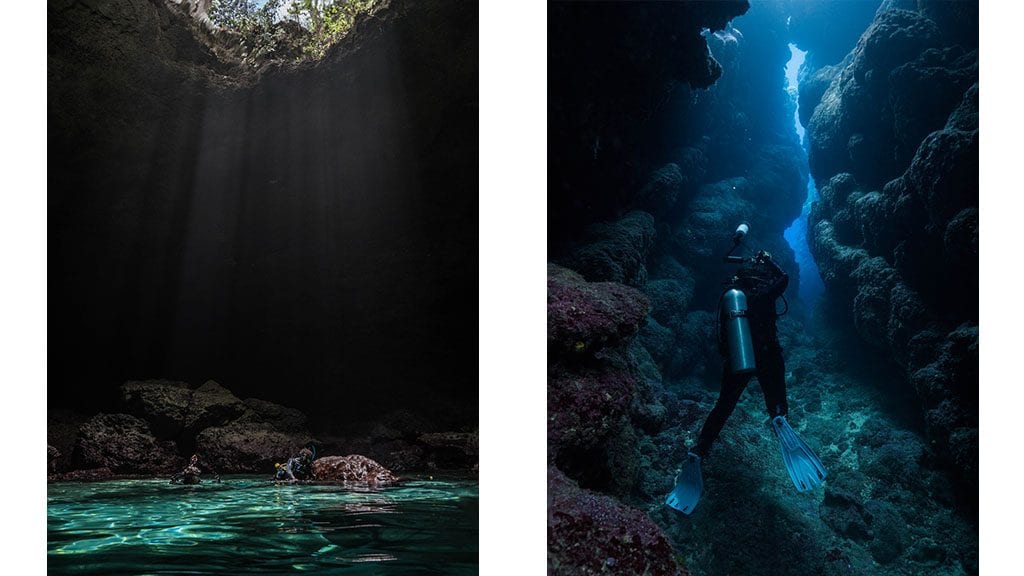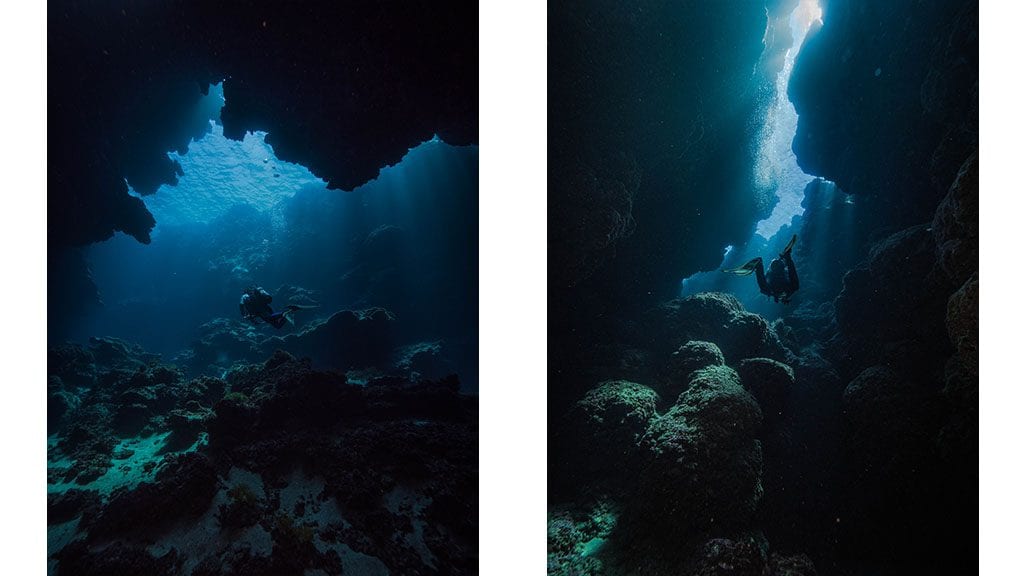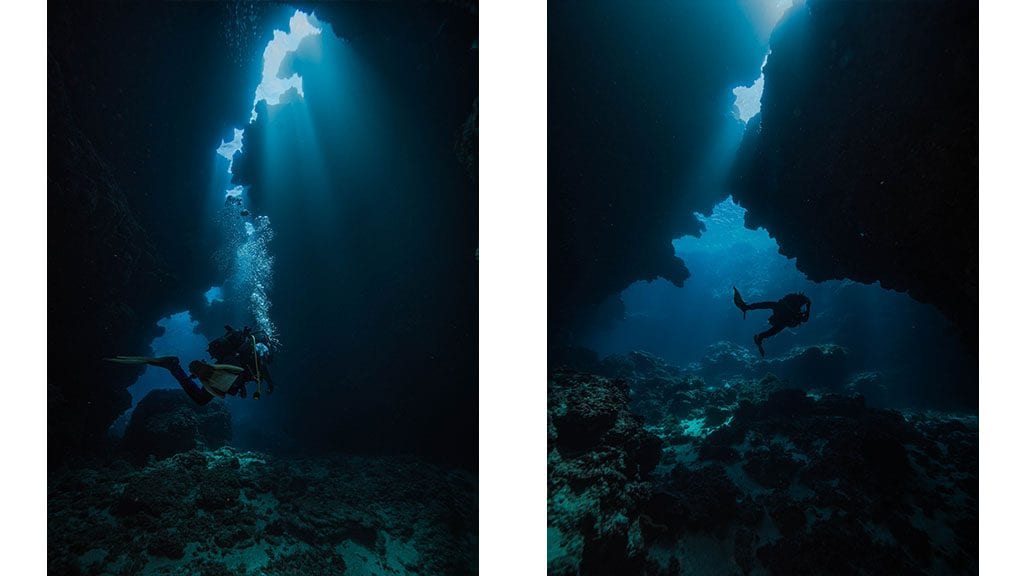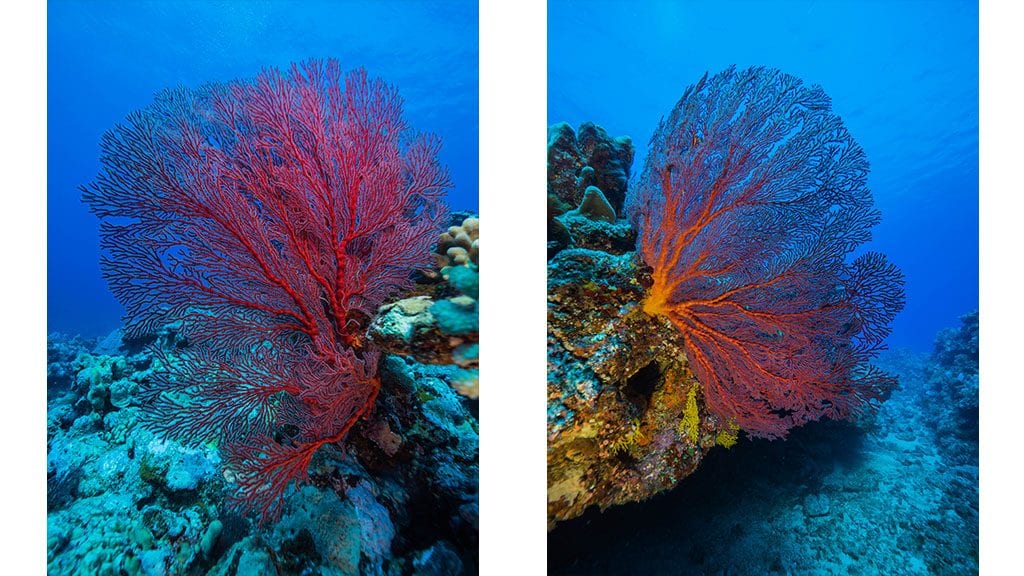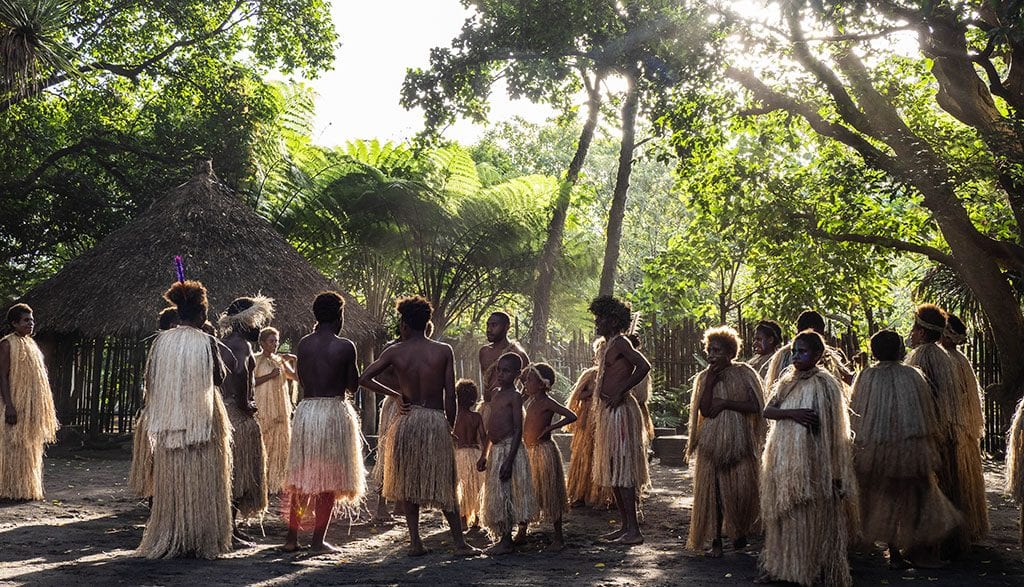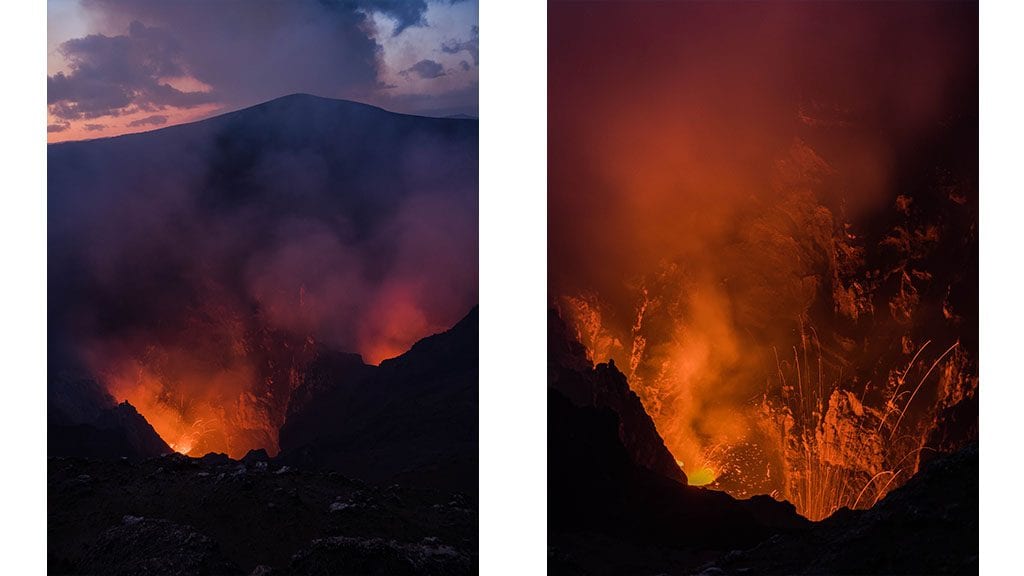 *All imagery by Harriet Spark, Grumpy Turtle Creative.
Pristine Fringing Reefs.
The word 'pristine' is bandied about a lot – especially in travel brochures – so I'm hesitant to use it, however Tanna's fringing reefs, a few metres away from our resort, Whitegrass Ocean Resort & Spa, really does look like it's never suffered damage from either careless divers, cyclones or other catastrophes such as bleaching events.
It's also incredibly diverse, each dive presenting different colours, shapes and formations, and each type grown to a very large size or covering a vast area. In shallow basins there are forests of purple and blue staghorn corals, brain corals the size of small planets, large fields of cabbage corals, and in the shallows, brightly coloured mushroom corals.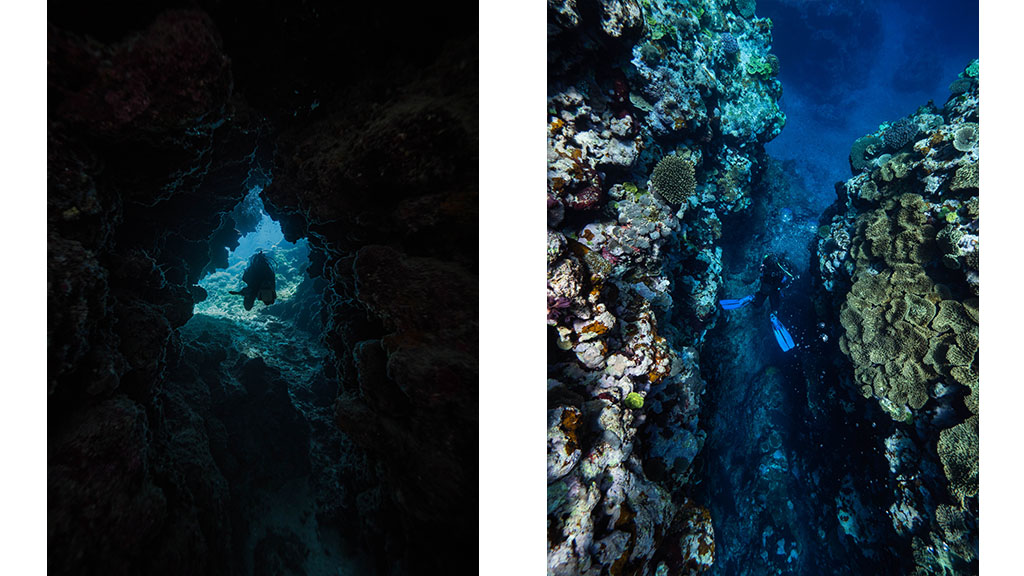 Blue Holes and endless swim-throughs.
The first swim-through you'll experience in Tanna will probably be the house reef. Walk to the end of a long jetty in front of the resort which takes you over the shallowest parts of the fringing reef, and giant stride entry into a blue hole. Head across to the far-right corner to find a narrow swim-through that winds its way through to the reef wall, which drops down to about 25 metres.
There are several 'Blue Holes' along this fringing reef, some with names including Pikinini Blue Hole, Blue Hole 1 and Blue Hole 2, others apparently not significant enough for a name.
Blue Hole 1 is an almost endless swim-through. A very small entry in the shallows (better navigated without an enormous camera housing) leads down to a labyrinth of tunnels, opening up sometimes into shallow basins and colourful coral gardens, sometimes into caverns lit from above through slots, and sometimes out onto the reef wall.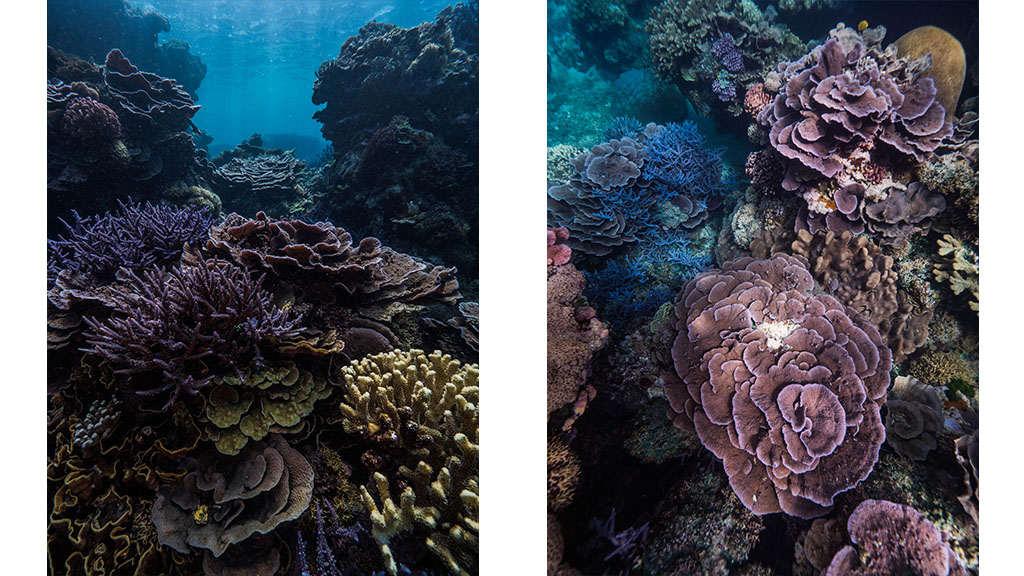 Blue Hole 2, my personal favourite dive site here, can be dived as a shore dive or boat dive and again includes a mix of shallow basins and swim-throughs, this one with larger basins and extremely pretty coral.
From the shore, you drop into the hole and start winding your way through shallow basins, each a different colour scheme, some with forests of purple staghorn acroporas, some with bright yellow cabbage corals, others with pink, green, yellow and blue bushy acropora corals and in the shallows, bright green leather corals and fields of anemones. As a boat dive the dive is more or less done in reverse, but you could dive this site many times and wind your way through different ways.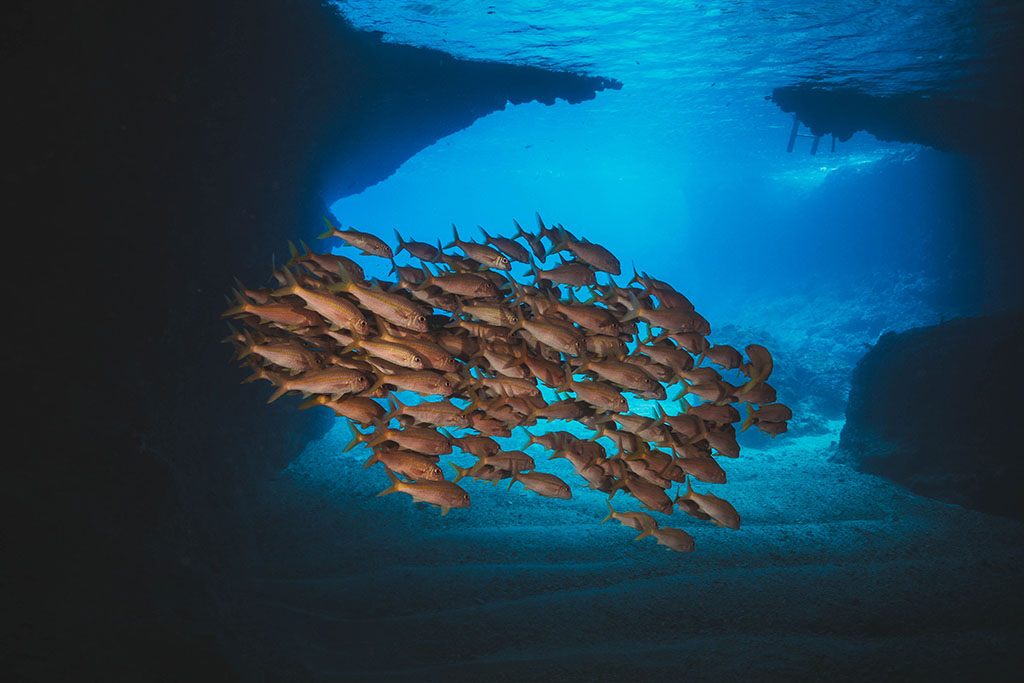 The Blue Cave
Possibly Tanna's most famous dive site, the Blue Cave can also be snorkelled at low tide. The dive plan takes you deeper first, to a second cave on the reef wall at around 2 metres, fringed with gorgonian fans, ribbon eels waving from hollows and banded sea snakes exploring the coral wall in search of food.
The shallower Blue Cave itself is half-submerged in about 5 metres of water, lit from above through leafy hole in the ceiling. Entering through a large arch, at its shallowest point you can stand on a large rock and take a breath of fresh air.
Non-diving days
Of course, number one on most visitors' list of Tanna attractions a sunset tour of the active volcano, Mt Yasur, but before sun sets most resorts can provide a day tour that includes waterfalls, cultural village experiences and a visit to Vanuatu's largest Banyan Tree, an enormous structure that is probably hundreds of years old.