North Sulawesi – so much more than macro-diving
When you hear 'North Sulawesi' many divers will think 'macro diving' and the infamous Lembeh Strait. But being smack bang in the centre of the Coral Triangle, North Sulawesi has much more to offer – something for everyone really.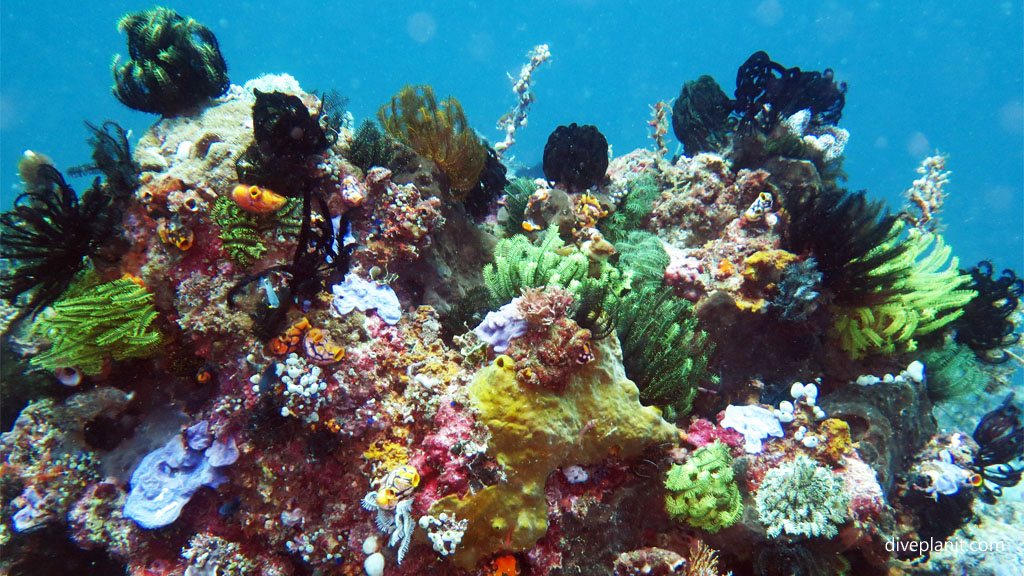 Add to that the local bustling city of Manado, complete with international airport and direct flights from the main Asian hubs of Singapore, Hong Kong and Bangkok, as well as Bali, suddenly North Sulawesi becomes both accessible and highly desirable.
Also, there are plenty of well-established and well-reputed resorts. But let's get back to the variety of diving available, starting with the daily staple: Bunaken Island in the Taman National Park.
North Sulawesi Hard Coral Walls
Bunaken Island (and its four neighbours) are surrounded by coral walls, and a number of dive sites, which usually start with a slow drift at about 20 m over giant clams and coral table tops with sweetlips looking on. Ascending up the wall you'll see turtles resting on ledgers like some prehistoric bird ready to take flight into the blue if your presence isn't sufficiently deferential. Finally, you'll hit the colourful reef at 5 m and be entertained by comic clowns and busy butterflies.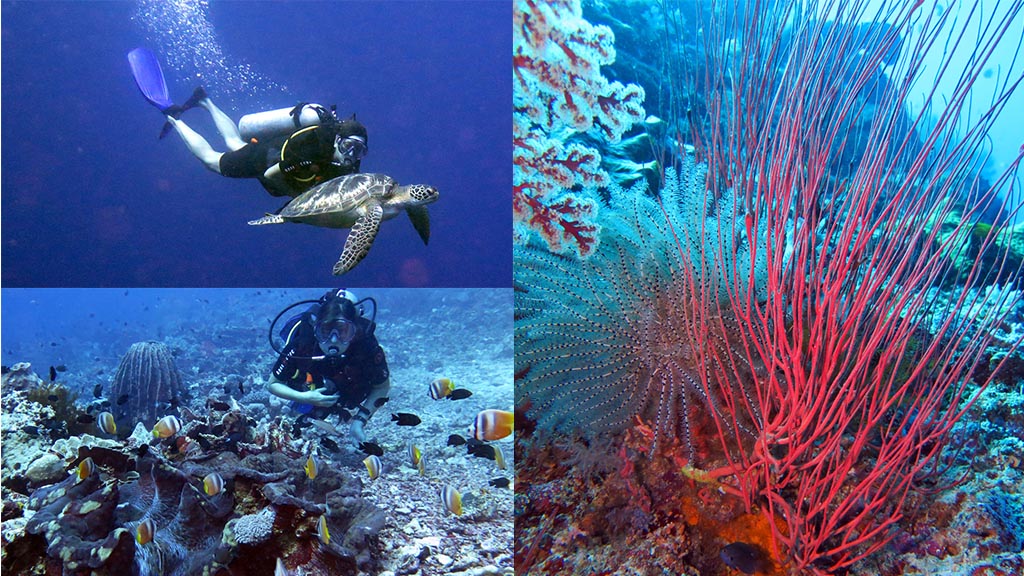 North Sulawesi Soft Corals
If hard corals and turtles don't do it for you, try the soft corals of Bangka Island, which sits on the northern-most point of Sulawesi. Here you'll be dazzled by the psychedelic furs of the red and purple corals and vistas cram packed with a vast diversity of sponges, tunicates, feather stars, sea stars and, of course, the usual roundup of reef fish.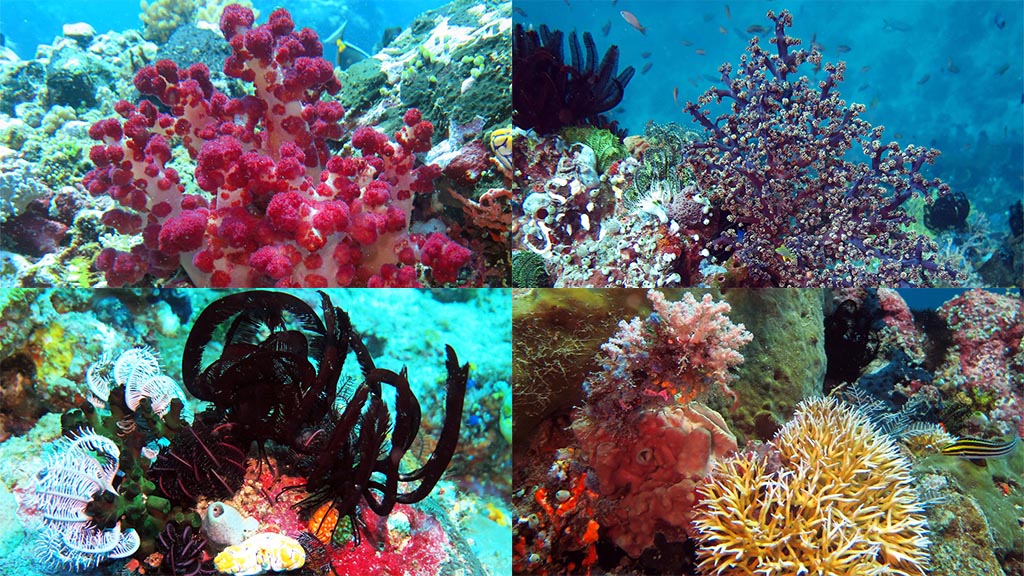 North Sulawesi Secret Sites
Many dive resorts have their own secret sites which are not published on their dive site list. Sites so special that they assume custodianship of them, both from other dive resorts but also from local fishermen who are not able to be particular about where they catch their dinner. One such site is covered with incredible diversity of pristine corals, with parts like a giant cabbage patch and others like a miniature city with minarets as far as the eye can see.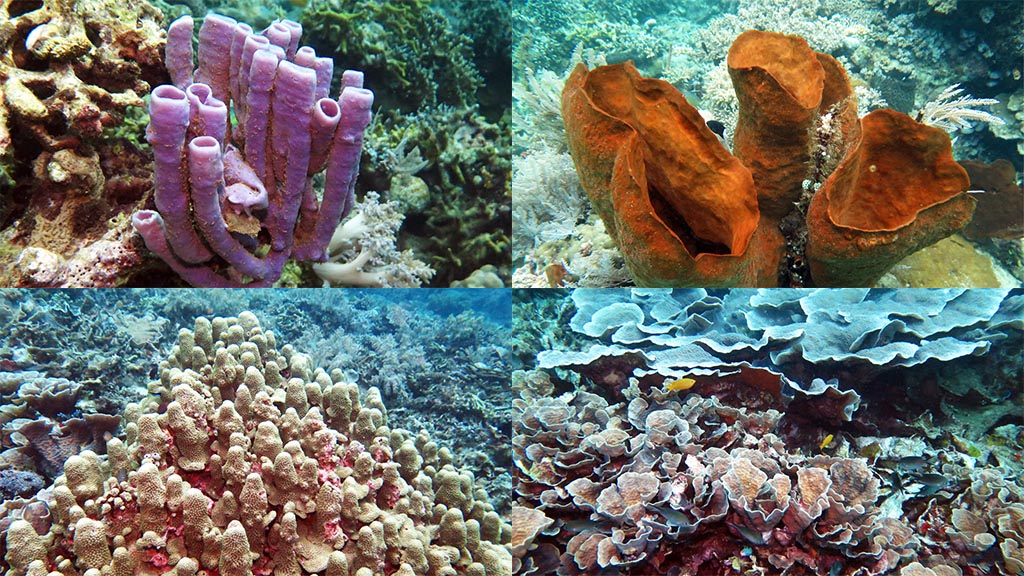 North Sulawesi Muck Diving
And of course if you really insist, you can still go macro or muck diving in the sea grass beds or the black sands closer to Manado Bay. Here the dive guides will point out the strangest things like the hairy squat lobsters, the ghost pipefish, and nudibranchs that look like miniature dragons. You can only look at them and wonder about the strange evolutionary path they have travelled, and indeed how do they breathe, eat and procreate.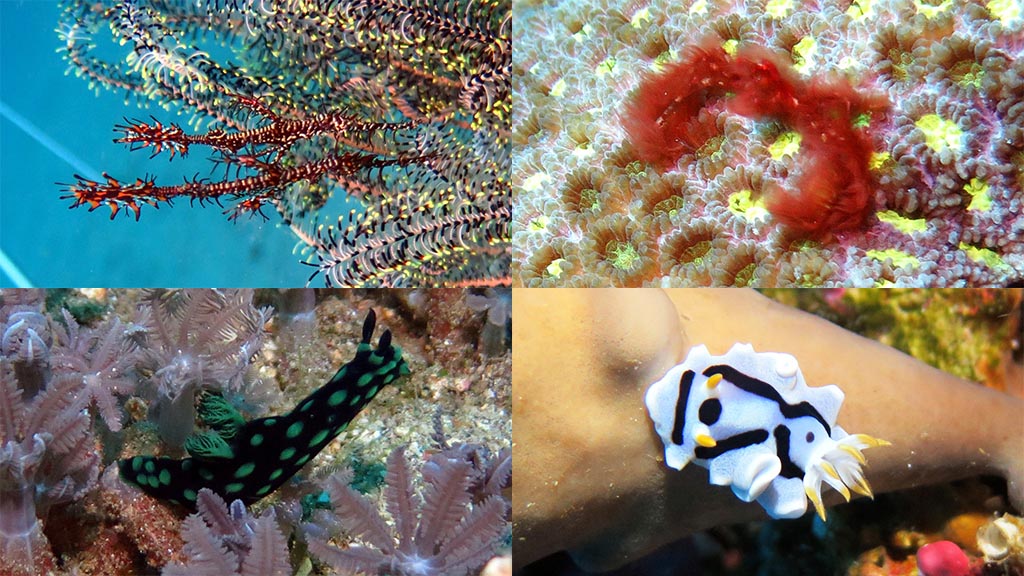 One resort able to get you to all these VERY different dive sites is Thalassa Dive Resort. They are a PADI 5-Star IDC so you know you will be in safe hands. They also have four boats departing daily to dive the different areas, so you can dive all the different areas, or each one as often as takes your fancy. They even have a Diveplanit deal on right now – check it out!
If you liked this short feature, you may also like to read about Sipadan and a hammerhead sighting.