The Ocean Film Festival Australia hits cinemas across the country today.
Wherever you're sitting in Australia right now, it's time once again to immerse yourself in the wonders of the ocean without getting your feet wet. The Ocean Film festival, which features 7 of the world's most captivating ocean-themed short films, (6 Australian Cinematic Premiers) will light up silver screens in 19 towns and cities.
The Festival showcases more than two hours of sublime footage taken above and below the water's surface, with films that document the beauty and power of the ocean, and celebrate the divers, surfers, sailors, paddlers, swimmers and oceanographers who live for the sea's salt spray; who chase the crests of waves; and who marvel at the mysteries of the big blue.
The films feature captivating cinematography, complete with awe-inspiring underwater scenes and fast-paced wave sequences that have been captured from unbelievable vantage points. Mesmerising images of schooling fish, colourful coral gardens and jellyfish blooms are complemented with up-close footage of curious marine creatures such as seals, dolphins, turtles and whales.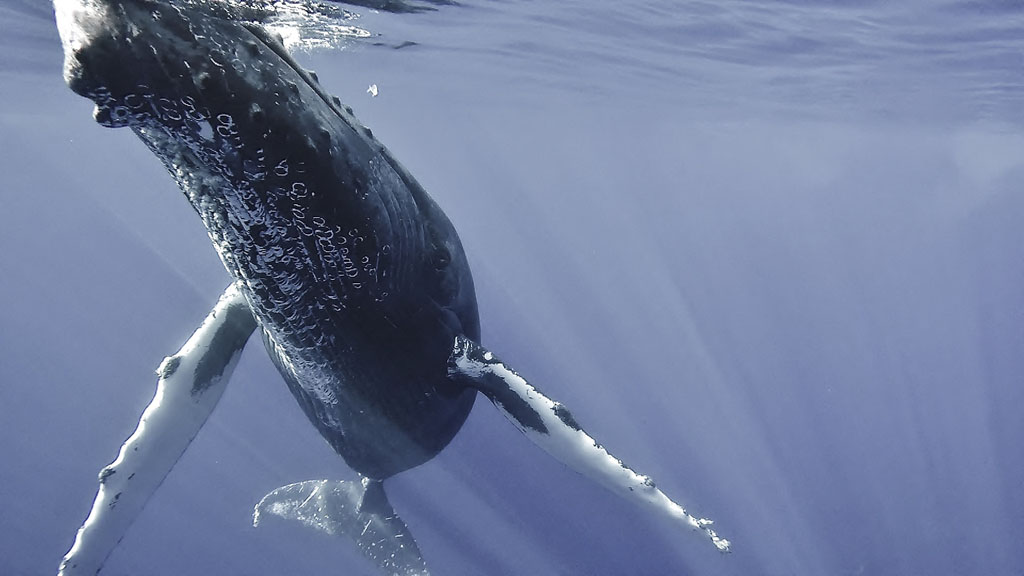 Explore the remote and rugged Alaskan Aleutian chain of islands with two adventurous kayakers attempting a world first and take a wild ride with the world's most courageous surfers and windsurfers as they catch gigantic waves. Embark on a voyage through the tropical waters of the Bay of Bengal and remote Indonesian islands in a revolutionary new boat made from jute and immerse yourself in the majestic underwater world encountering rare and unique marine life with award winning filmmakers Michele and Howard Hall as your guides.
The films encourage viewers to dive headfirst into the world of underwater cinematographers Michele and Howard Hall, celebrate the return of the majestic humpback whales to the Hawaiian waters and experience the restorative powers of the ocean and its impact on an orphan in Mexico.
PLUS If you'd like to win a whale swim experience like the one featured in Michele and Howard Hall's film, enter our #OceanFilmFestival competition.
Each of the festival's films conveys a deep respect and appreciation for the world's oceans and the creatures that call them home.
CAIRNS 1 & 2 March – Centre of Contemporary Arts
TOWNSVILLE 3 March – Riverway Arts Centre
NOOSA 4 March – The J
CANBERRA 5 March – National Film and Sound Archives
GOLD COAST 8 March – The Arts Centre Gold Coast
BRISBANE 9 March – Eldorado Cinema
NEWCASTLE 10 March – Tower Cinemas
AVOCA BEACH 11 March – Avoca Beach Picture Theatre
HOBART 12 March – The Friends School, Farrall Centre
SYDNEY EAST 14 March – Randwick Ritz
SYDNEY NORTH 15 & 16 March – Hayden Orpheum
PERTH 15, 16, 17, 18 March – The State Theatre Centre of WA
BROOME 19 March – Sun Pictures
ADELAIDE 17 March – Capri Theatre
MELBOURNE CITY 22 March – Village Crown Cinemas
MELBOURNE ST KILDA 23 March – Astor Theatre
BYRON BAY 6 April – Byron Theatre, Byron Bay Community Centre
WOLLONGONG 7 April – Uni Movies, Wollongong University
CHRISTMAS ISLAND 25 May – Christmas Island Cinema Club
DARWIN 22 June – Deckchair Cinema
HAMILTON ISLAND 2 July – Hamilton Island Resort