Heron Island is a Coral Cay 2½ hours by boat from Gladstone with a resort and marine centre (aka dive shop!) Once there, the Reef is on your doorstep and you can walk, snorkel and dive it every day. Heron Island has no day trippers – so it's a pretty relaxing way to enjoy the Southern Great Barrier Reef.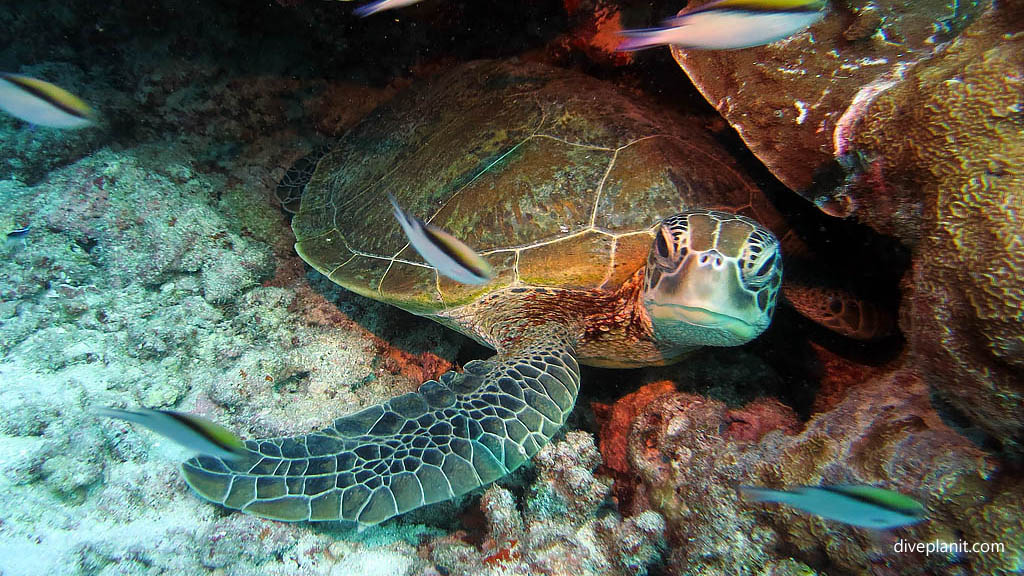 The Marine Centre has all the gear you need and offers diver training from "Discover Scuba Diving" – no experience necessary – up to PADI Advanced Open Water Diver. The dive boat heads out three times each day to the surrounding reefs which are between 10 and 20 minutes away.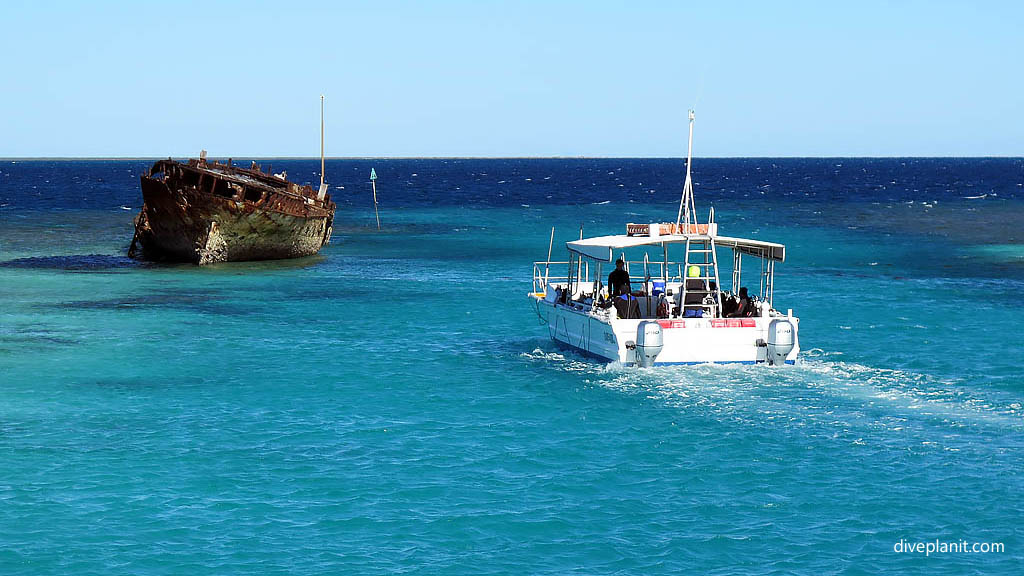 The diving is very relaxed at Heron: the fish are friendly fish and you will almost certainly encounter a few turtles on each dive. Their signature dive at Heron Bommie is like a tasting plate of all that Heron Island has to offer: it has a bit of everything from colourful reef fish, to playful batfish and the odd turtle thrown in against a backdrop of pristine corals.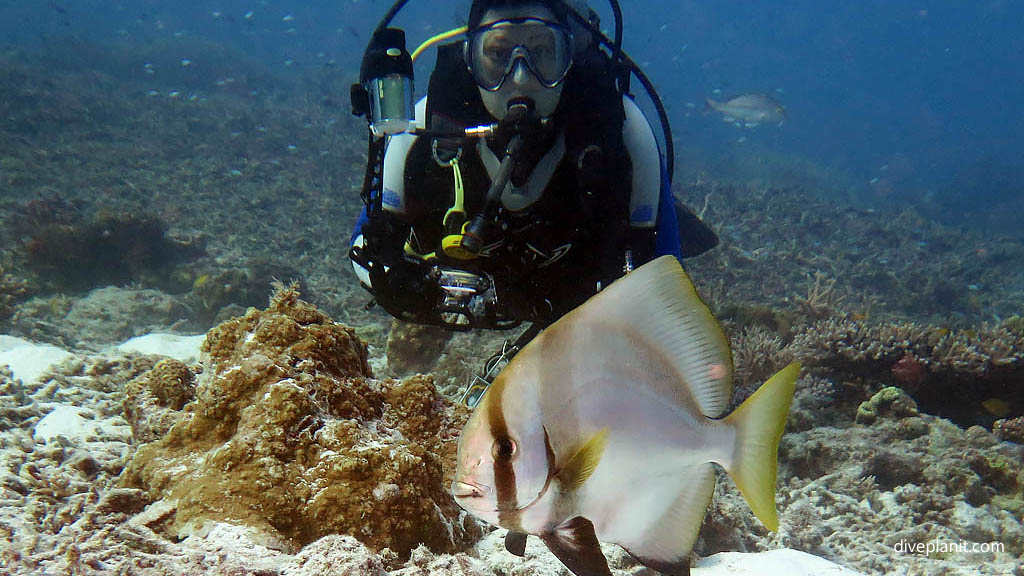 The Resort has plenty of accommodation options to choose from in beachfront and garden settings. Breakfast is included, and the Shearwater Restaurant is open for lunch and dinner. Café style food is available during the day at Baillie's Bar, and in the evening it's the best place to catch the sunset with a glass of chilled something to hand.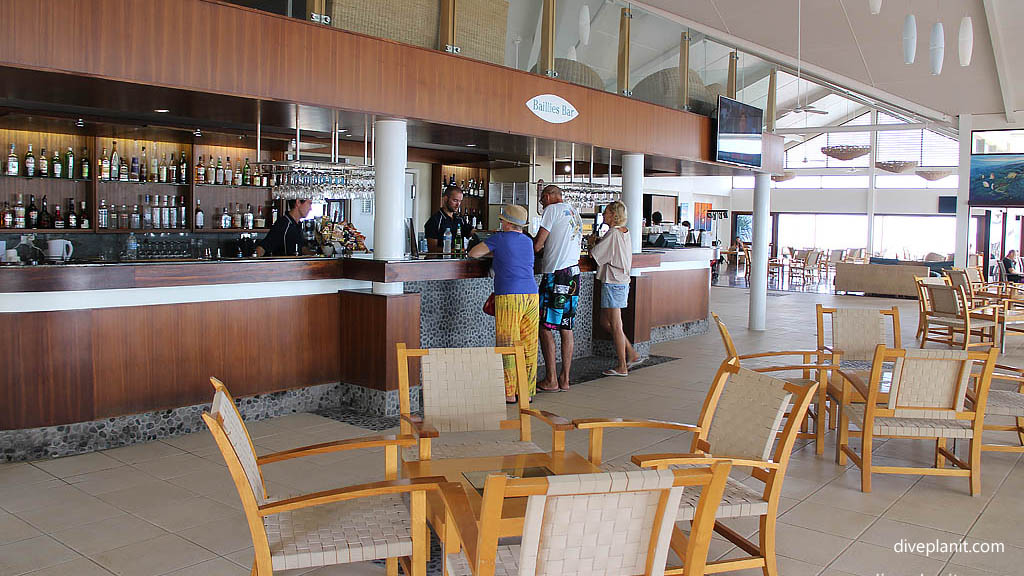 There is plenty to do after the diving and snorkelling. Stroll along the beach, or the many short marked trails through the bush, keeping an eye out for the birds.
You might spot an Eastern Reef Egret, formally known as a Reef Heron, in the shallows or even a White-Bellied Sea Eagle overhead. Buff Banded Rails scurry around in the bushes and you need to be careful where you step as many birds nest on the ground rather than in the trees.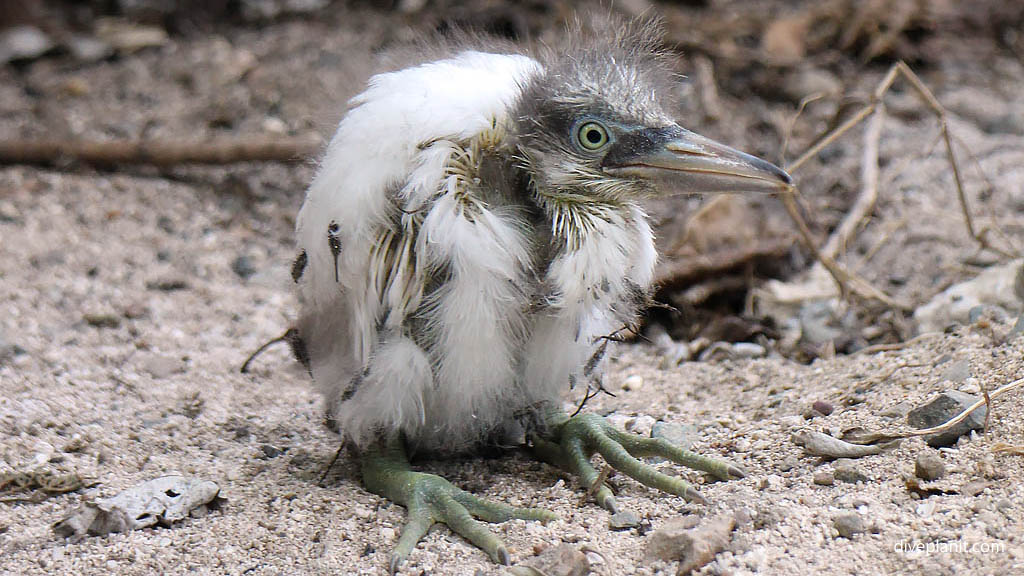 If you want to go with an expert and broaden your knowledge, there are Island Walks, Research Walks, Bird Walks, Reef Walks and Stargazing scheduled every day.
The main attraction right now on Heron Island are the turtles – because it's nesting season. Heron Island is home to around 4,000 Green and Loggerhead Turtles and during November and early December many are hauling out to lay their eggs in the sandy beaches around Heron. You can watch this spectacle any evening of your stay – just follow the guidelines to minimise any disturbance to the turtles.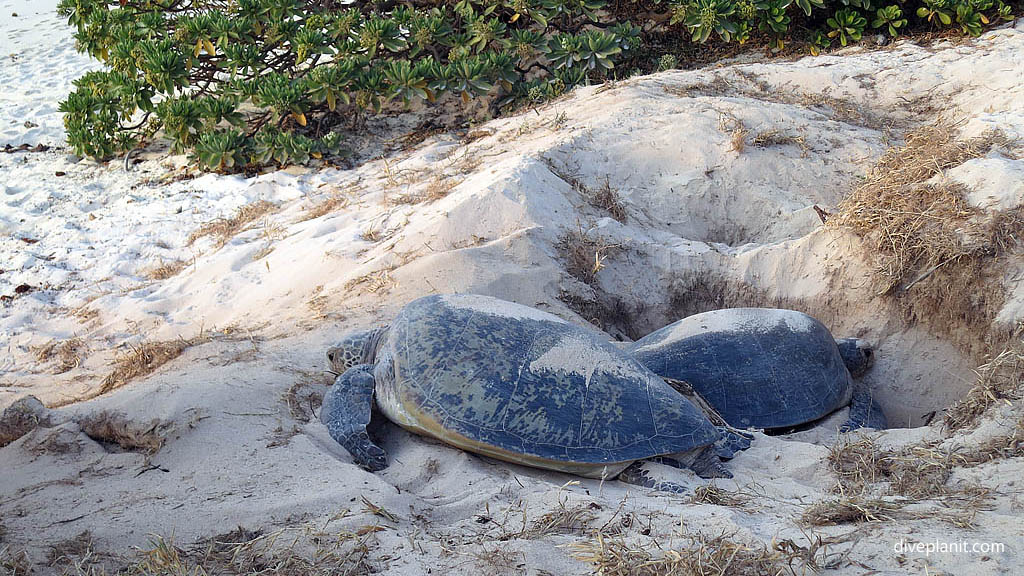 The Heron Islander, a speedy, air-conditioned cat, provides daily transfers (except Tuesday and Thursday) which connects with flights from Gladstone Airport.
What are you waiting for? Explore their dive packages now!