I know what you're thinking; undiscovered Bali – how is that even possible? However, take a drive north over the mountains and try diving Menjangan Island and you'll discover a side to Bali you may have thought disappeared 30 years ago. And some pretty spectacular diving.
Black volcanic beaches line the northern coastline, dotted here and there with sleepy villages. Behind the shoreline the landscape rises quite sharply, and in the lush green rainforest on the lower slopes of the mountains, walking trails lead to hidden waterfalls.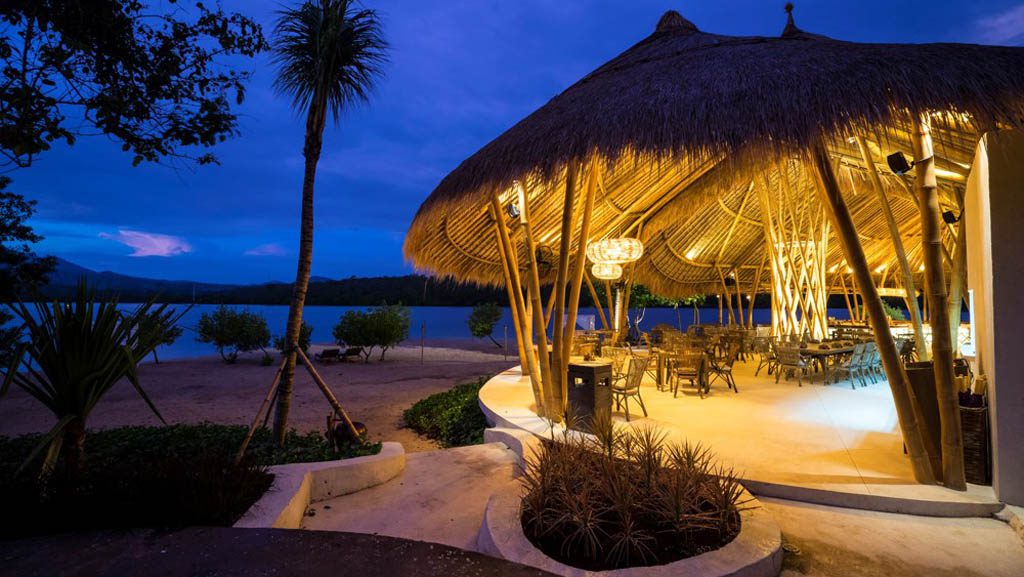 Menjangan Dynasty Resort is an eco-resort that sits on the north-western most point of Bali looking out over the West Bali National Park. This eco-friendly resort offers luxury tented accommodation, with striking communal spaces crafted in bamboo and "alang-alang' thatched roofs.
The resort looks out towards Menjangan Island and in the far distance, the towering Mt Ruang in East Java is silhouetted in the afternoon sunlight. Menjangan is Bahasa for 'deer', and across the water we see a few of the island's namesakes in the shallows at the edge of the mangroves.
Being within close proximity to Menjangan Island, a marine protected area, it makes sense for this resort to offer guided snorkelling and scuba diving day trips. Bali Hai Diving Adventures are heading up the dive shop and water activities here.
The island is a 30-minute boat ride from the resort, with transfers provided by locals in a deal struck around 10 years ago with national park authorities and tourism operators. The locals agreed to stop fishing in these now protected waters, in exchange for exclusive rights to tourist transfers to Menjangan Island.
We take the plunge at a spot which is aptly named 'Coral Garden', a pretty bay blessed with ridiculously clear water, scattered with coral bommies and teeming with marine life – a school of batfish join us as soon as we jump in, and we encountered a couple of sleepy turtles.
The coral garden drops off at about 10 to 15 metres on a vertical coral reef wall covered in soft and hard corals and enormous gorgonian fans.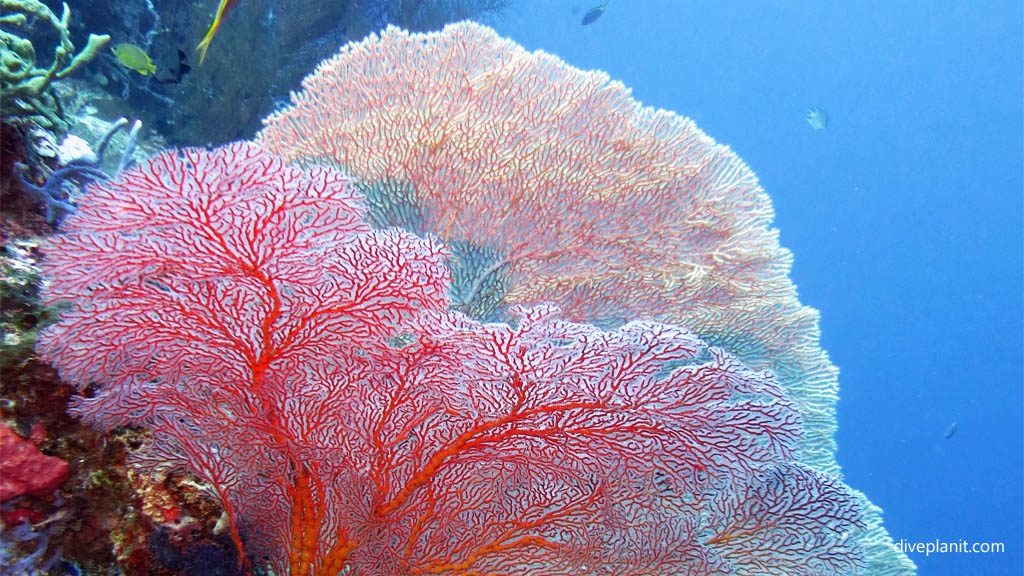 We experienced similar underwater landscapes at Pos 1 and Dream Wall – shallow coral gardens with lots of soft corals, steep walls covered in fans and large schools of reef fish. There's wide angle and macro stuff here – look carefully at the anemones for porcelain crabs and cleaner shrimps, and there are plenty of nudibranchs hiding on the hard corals.
The bay is actually quite busy, but not with tourists. There are several boatloads of locals here, who have come to pay their respects at the island's temple – a grand temple which honours Hindu gods Ghanesha and Ghajamada.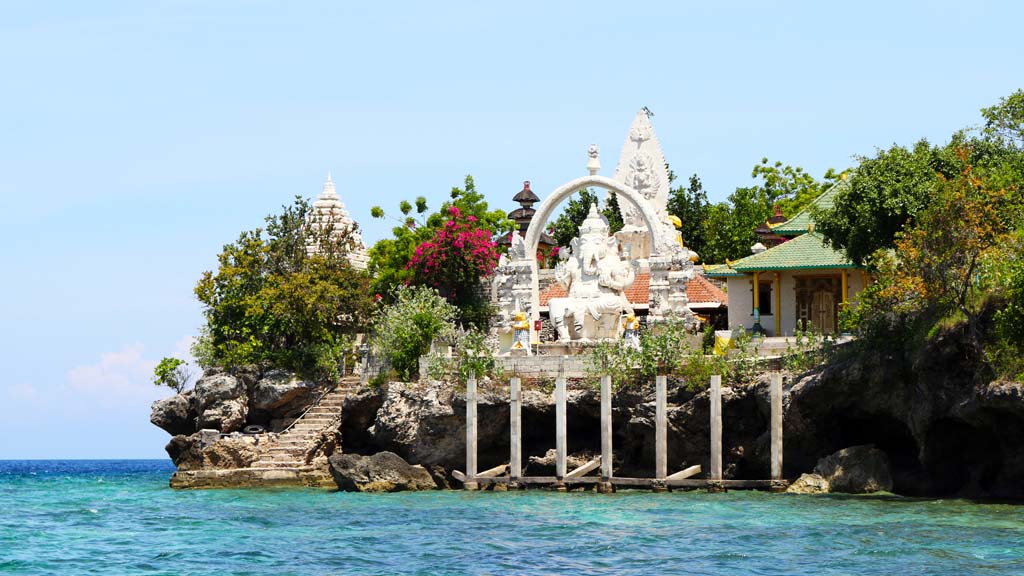 At nearby Pemuteran there are two quite different dives. The first is a Bio Rock project, an underwater garden of intricate wire sculptures, of manta rays, sharks, turtles, gods and goddesses, each with coral planted on it, replacing coral lost to dynamite fishing some 10 years ago.
At the other end of the beach is a different dive altogether under Pemuteran Jetty – some of the best muck diving in Indonesia. Every few centimetres you'll find something interesting, all sorts of juvenile fish, nudibranchs, crustaceans and other strange tiny creatures.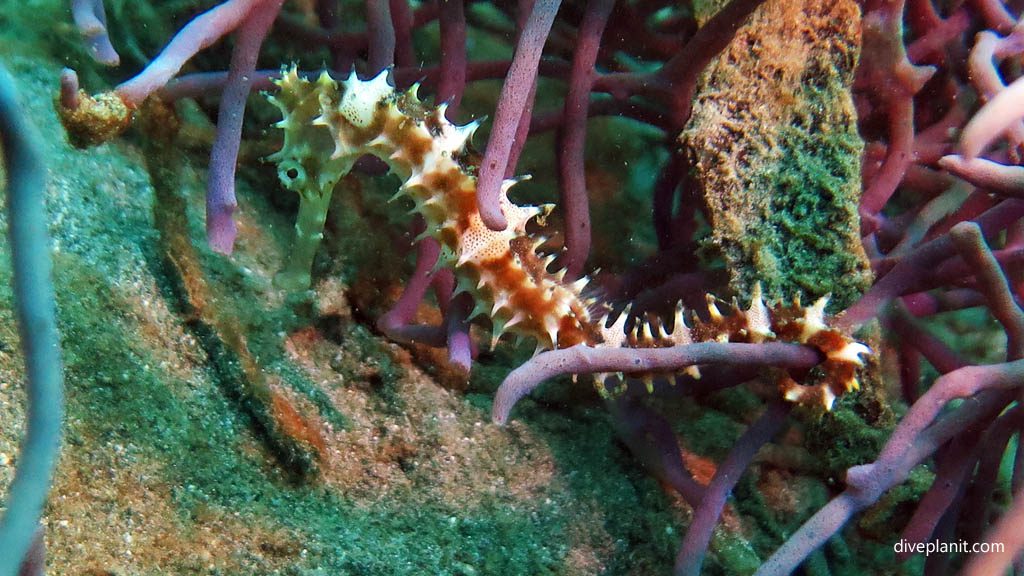 And on non-diving days, plenty to explore above water, nearby Atlas Pearls Farm, an eco-pearling company that specialises in white and silver South Sea pearls and Hatten Winery. That's right, Bali has a winery, 34 hectares of succulent grapes which are grown in partnership with local land owners – and it's not a bad drop.
Getting There: The drive to Menjangan Resort is around four hours long. Kuta-based Bali Dynasty Resort provides transfers to its sister resort; Menjangan Dynasty Resort.
More Information: Other activities managed by Bali Hai Diving Adventures include hiking, canoeing and stand-up paddle boarding, and further afield, other activities available at the resort include trekking, cycling, mountain biking, bird watching and horse riding.