I'd like to think our arrival at Karma Reef Resort in the Gili Islands was a bit James Bond. We emerged from the water in wetsuits carrying our luggage over our heads and headed, dripping, to reception to check in.
But it was far less glamorous than that. Sadly my après-dive hair is not a thing of beauty and the only thing I had in common with Ursula Andress was the fact I was wet.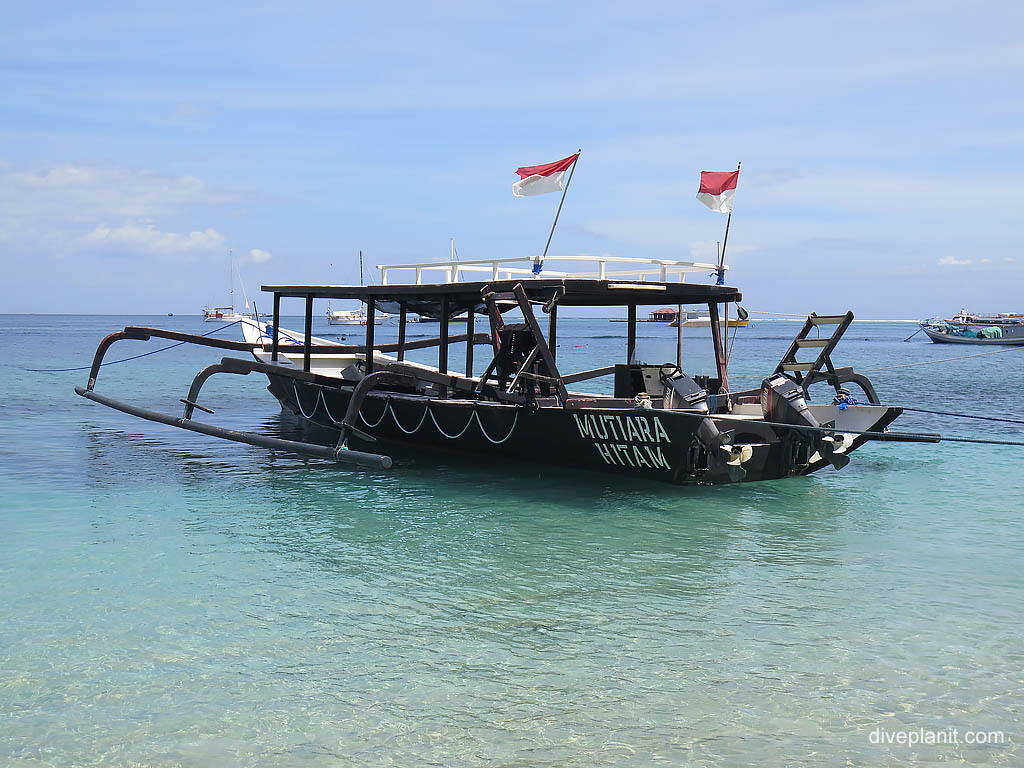 The dive boat that dropped us off nearly got beached in the process and seemingly the entire village population ran down to the beach to try and push her back out to sea. So it was a dramatic, if not glamorous, arrival.
Karma Reef, I have to say, IS pretty glamorous, even if we're not. Our 2-storey waterfront bungalow, or rather, Lumbung, that we're swiftly installed in, has loungers and hammock downstairs, four-poster bed upstairs and a gorgeous outdoors bathroom.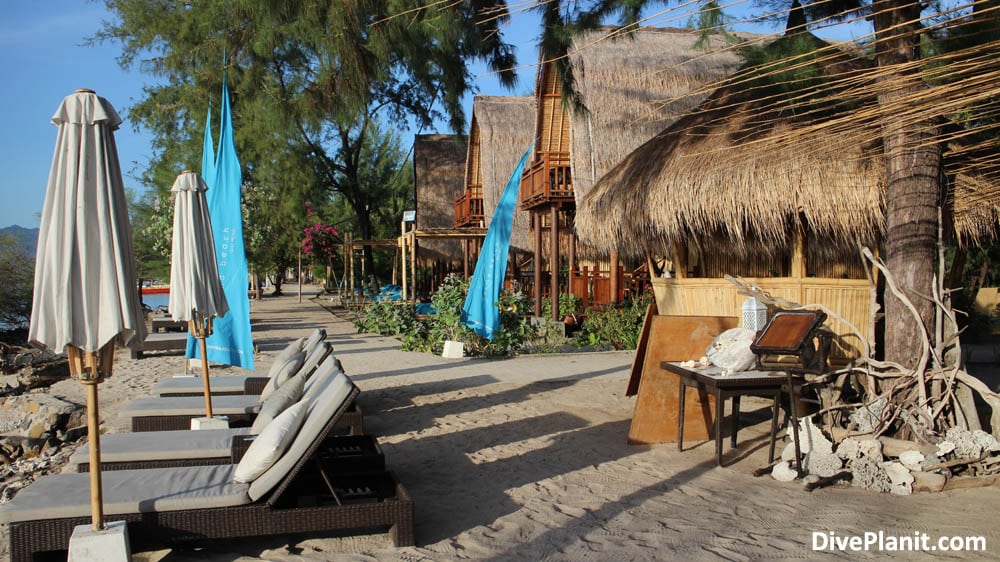 After we've spruced ourselves up a tad, we head for dinner, which is served to us on a table set on the water's edge and accompanied by a lovely drop of Prosecco, all the way from Italy. So the day at least ends glamorously.
So why arrive at a 5-star resort by dive boat? It's a cunning plan of ours to try and sneak in a couple more dives on this trip, by diving in the afternoon on arrival and on the morning before we leave.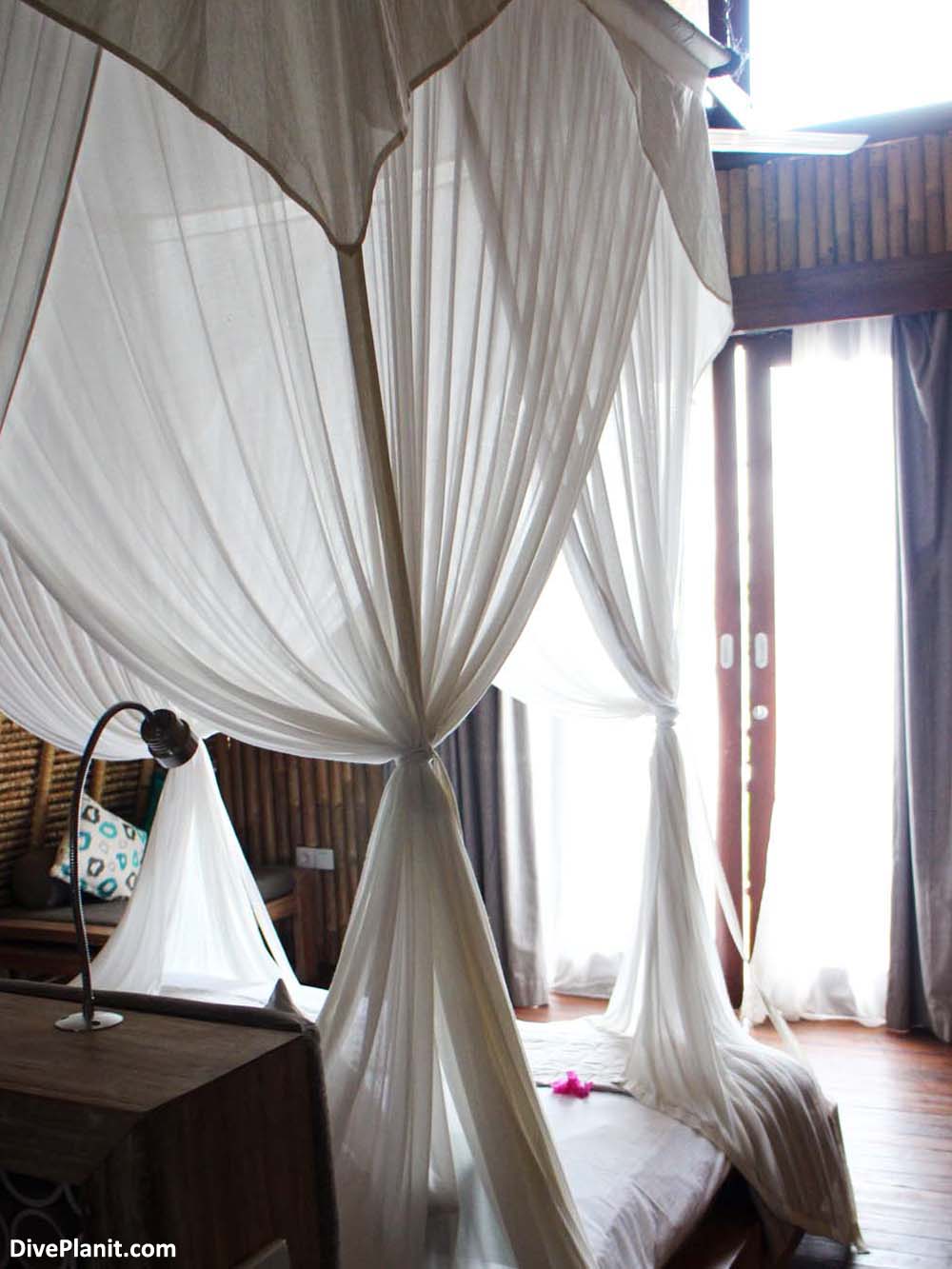 We're diving with 7 Seas Diving, a dive operator based on Gili Air, and they have very kindly offered to pick us up each morning from nearby Gili Meno. They also recommended a fast ferry service to Gili Air, and suggested we come to them first, have a dive and bring our luggage with us.
This first class service from 7 Seas Diving was something that continued over the three days we stayed here. They are a great little operation staffed by people from all over the world, and yet operating like one big family.
They are all extremely passionate about their chosen part of the world, the beautiful (and plentiful) reefs that surround the islands and genuinely want to ignite that passion in their guests.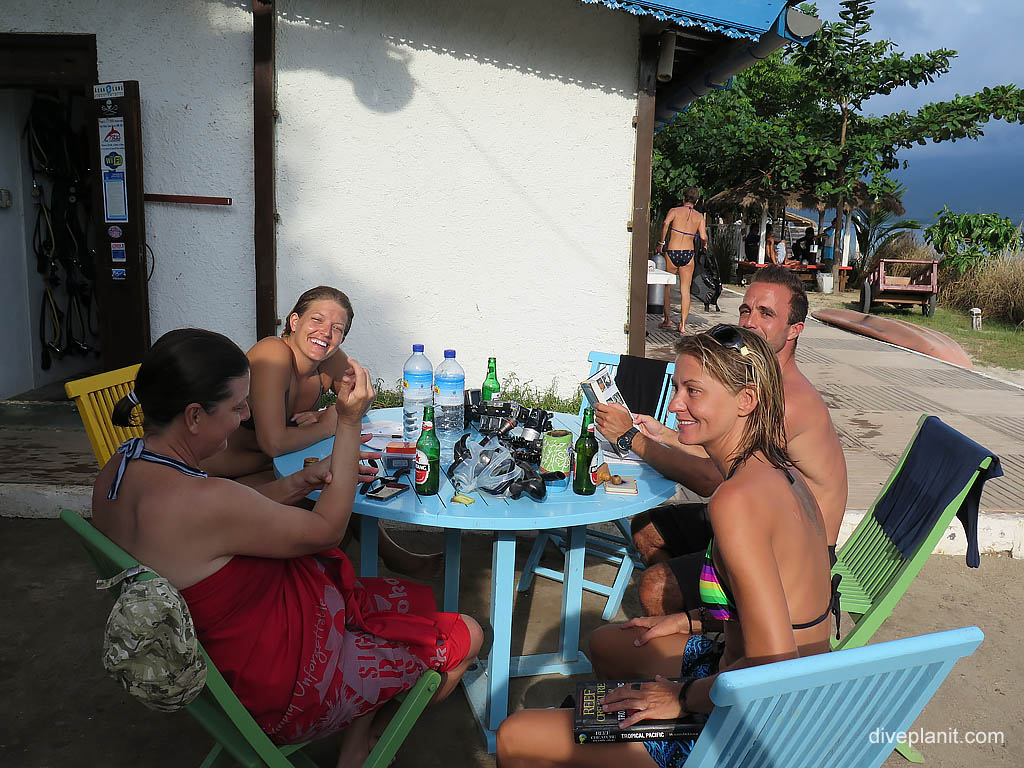 People come here on a diving holiday and end up living here – it's one of those places. Our first diver leader is one of these converts. She came here on holiday from France for a final single girl's fling with adventure before getting married. When the marriage didn't happen, she decided to alter her life completely and move here, get herself some more diving qualifications and work as a dive leader and instructor.
She explains the differences between three Gilis to us in a similar fashion to Goldilocks' experience with her three different porridge offerings. One is too loud, one is too quiet and one is just right.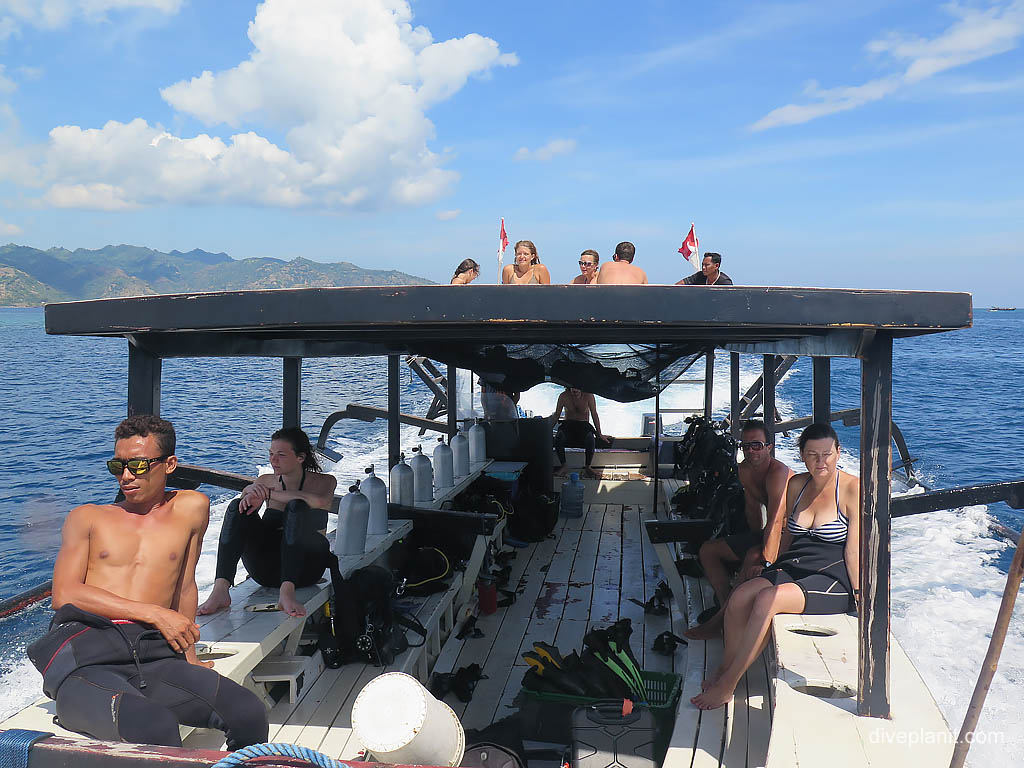 Gili Trewangan is Party Central – backpacker friendly, pumping beach clubs and full moon parties. Gili Meno is for honeymooners, quiet, laid back and 5-star service. Gili Air is (for some) Just Right – somewhere in between, with a reasonable collection of restaurants and beach clubs.
For us, Gili Meno was just right. We came here to dive, not to party, and the quality of the service, food and accommodation at Karma Reef – and the gorgeous hot shower – all bliss to come back to after a full day's diving.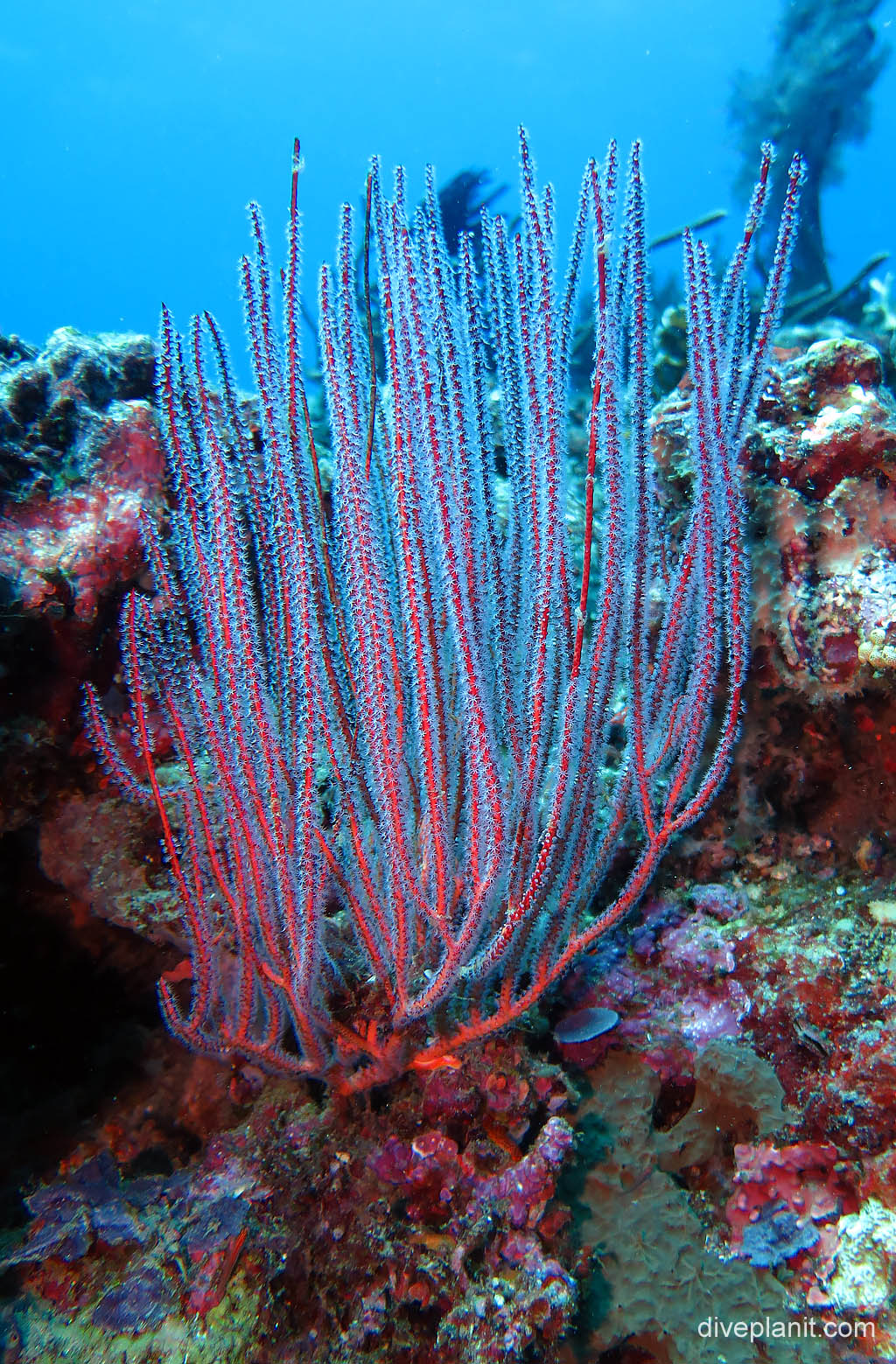 The diving is a mix of wall dives and coral gardens, all jumping with life and more turtles than you can count on two hands on most dives. In fact on one dive I was constantly in danger of resting my hand on one turtle while getting out of the way of another.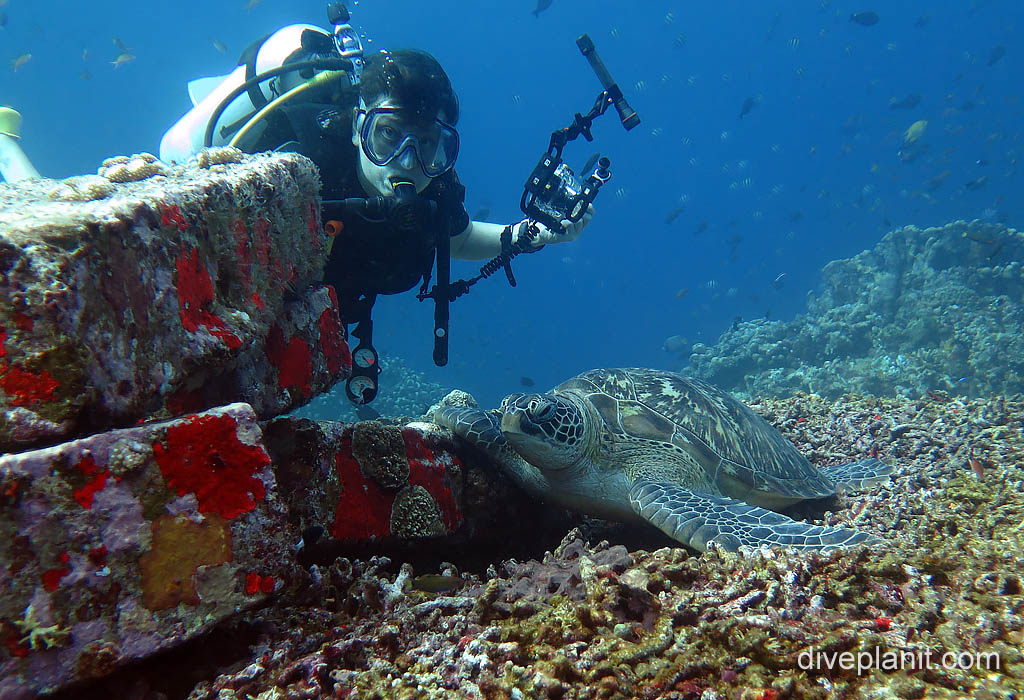 A highlight for me was a site called Deep Turbo where we descended about 20m through crystal clear water into an enormous school of batfish. I could have hung out on that bommie for the entire length of the dive, but of course there was more to see (and silently marvel at) on the next bommie and the one after that.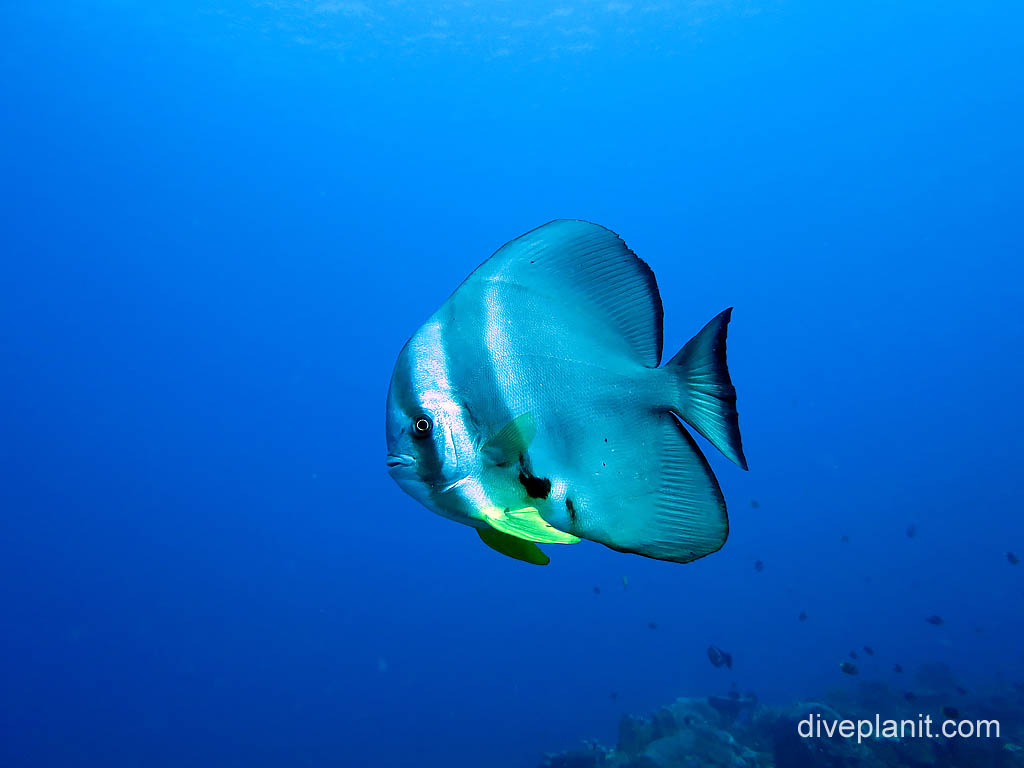 There are also a few great drift dives – I love drift dives – no effort required as you fly through the water watching the underwater world go by.
Here are a few favourite dive sites in a lot more detail; Gilis Meno Wall, Gilis Secret Garden, Gilis Secret Reef, Gilis Shark Point, Gilis Sunset Reef.
Each evening as we waded ashore we were greeted by another first class meal and first class service at Karma Reef. This really is how to dive in style.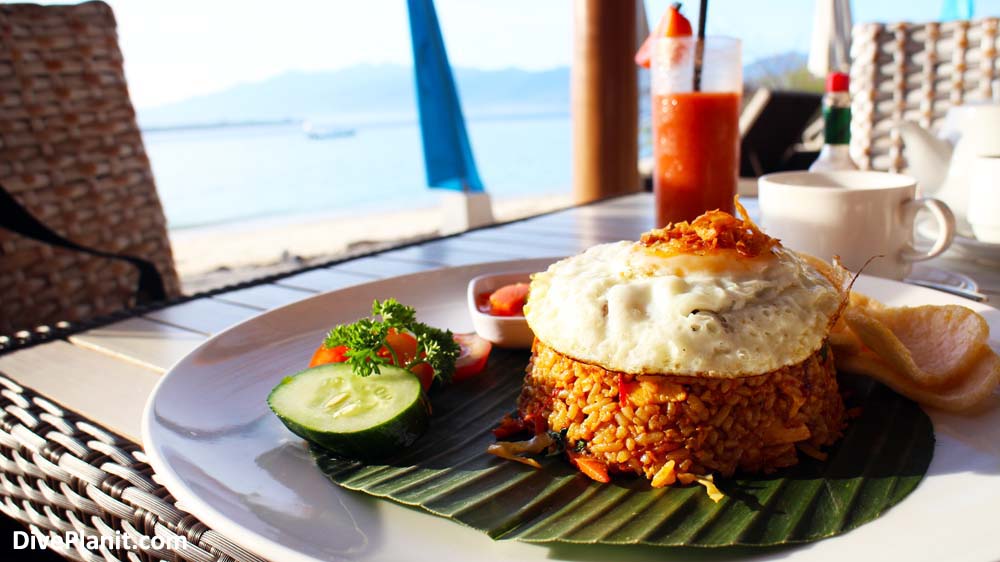 Read all about diving the Gili Islands here.
Where to stay: Karma Reef Resort & Beach Club opened earlier this year. The traditional Lumbung style villas are all beach front and air conditioned. You can choose to dine at the Beach Club or have meals delivered to your veranda.
Who to dive with: 7 Seas Diving operate like family business, although the family is from all corners of the globe. The staff make you feel like you're being taken care of in a very personal way, and they are all very passionate about their chosen home and the reefs that surround it.