With the recently introduced Palau-Australia Connector flights on Air Niugini, it's never been cheaper – or easier – to get to Palau.
These flights depart Brisbane every Tuesday, flying directly to Palau with a short stop in Port Moresby, so work best with a land-based dive trip. There is also a choice of dive liveaboards to choose from in Palau, but the Tuesday to Tuesday turnaround doesn't quite work for these, however – if you have two weeks to spare, it's worth looking into a combination of land and liveaboard.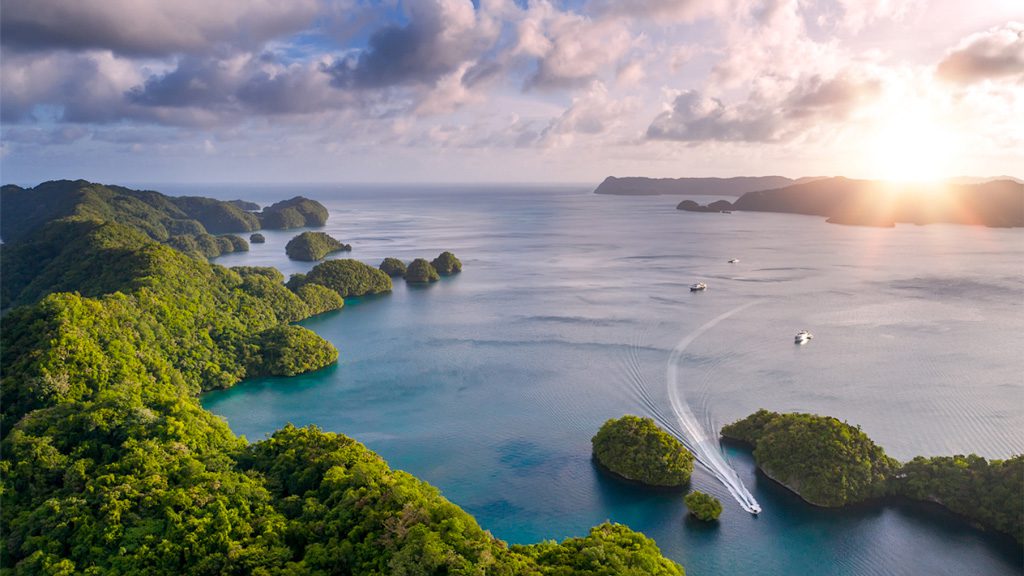 Dive/Stay Packages
Land based
The cheaper way to dive Palau is to start with a prepaid Dive/Stay package and add to it if necessary. Dive centres in Palau including Neco Marine, Sams Tours and Fish n Fins offer packages with accommodation, with transfers included – and as the diving here can be challenging, packages normally include free Nitrox. Choose from a broad selection of hotels, from Budget to Luxury. If you are travelling solo you may need to pay a single supplement. Top Tip: it's best to choose a hotel within walking distance of your chosen dive centre. We can help.
Liveaboards
There is a decent choice of liveaboards in Palau, ranging in pricing, and style, from the traditional Phinisi-style schooner, the Palau Siren to the luxurious Black Pearl.
Take a look at the selection of dive centres and liveaboards in the right hand column -> ->

When to Dive Palau
The visibility is pretty amazing all year round, but whilst it is often 40m+ (aside from the wreck dives) during July to Sept it can drop to around 15-20m due to heavier rains and stronger winds. Though you can dive in Palau all year round the best conditions exist between November and April.
There are exciting marine events throughout the year that happen in the lead up to full moon and new moon weeks, including mass snapper spawnings, bumphead parrot fish spawning and even butterfly fish spawning aggregations – we can help you time your trip to witness these unique events.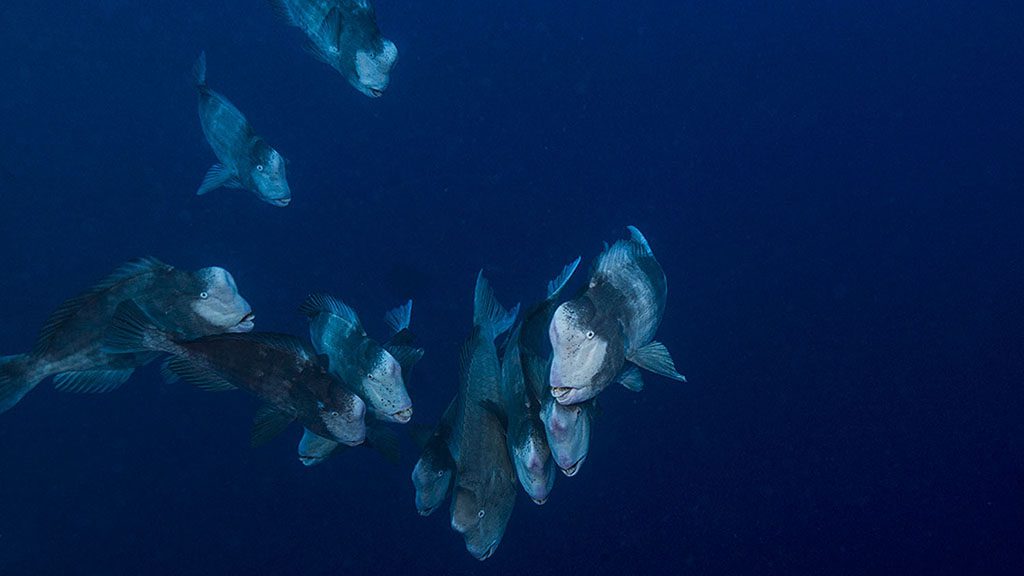 What can you expect to see?
If you like 'Big Stuff', Palau is the capital of big stuff. These fiercely protected waters are home to a healthy population of pelagic marine life – sharks, mantas – and lots of exciting sexy underwater events. It's one of the best places in the world to dive with sharks, mantas and big schools of pelagic fish including Jacks, barracuda, snapper and bump head parrot fish.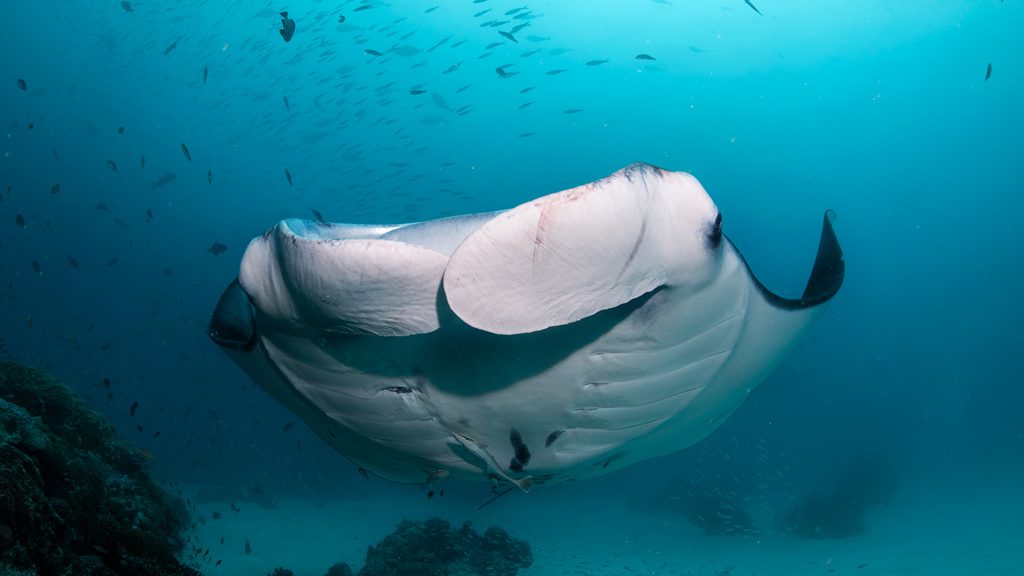 But wait! There's more!
For lovers of rust, Palau's lagoons (and jungles) are littered with WWII wreckage, including a few, largely intact planes.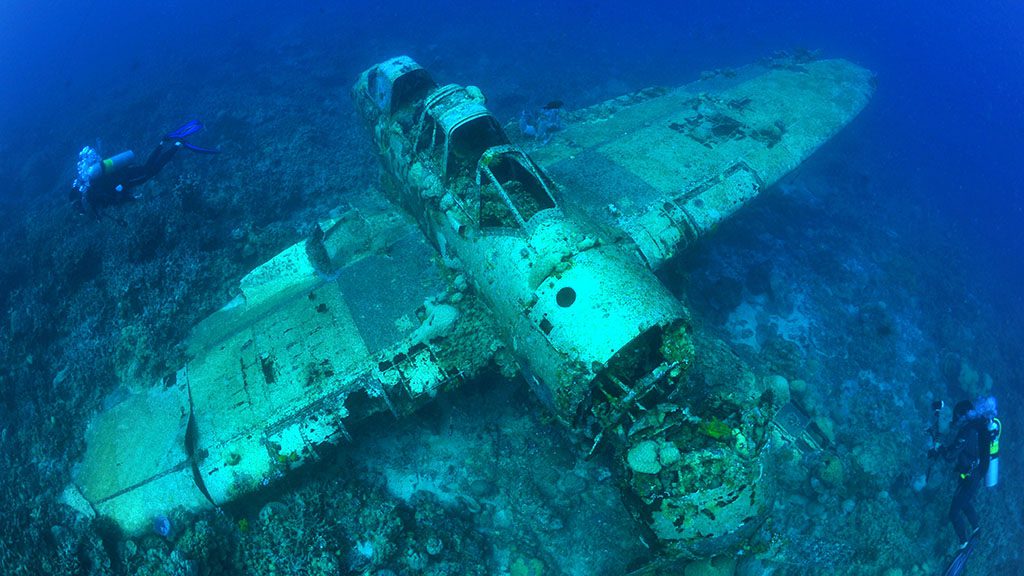 Sharks, sharks and more sharks…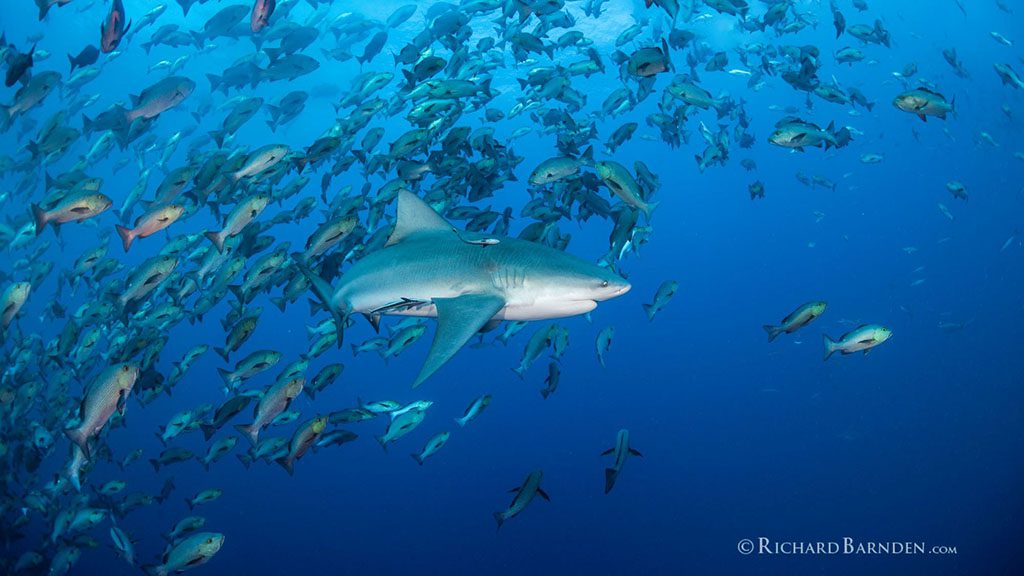 And then there's natural wonders like Jellyfish Lake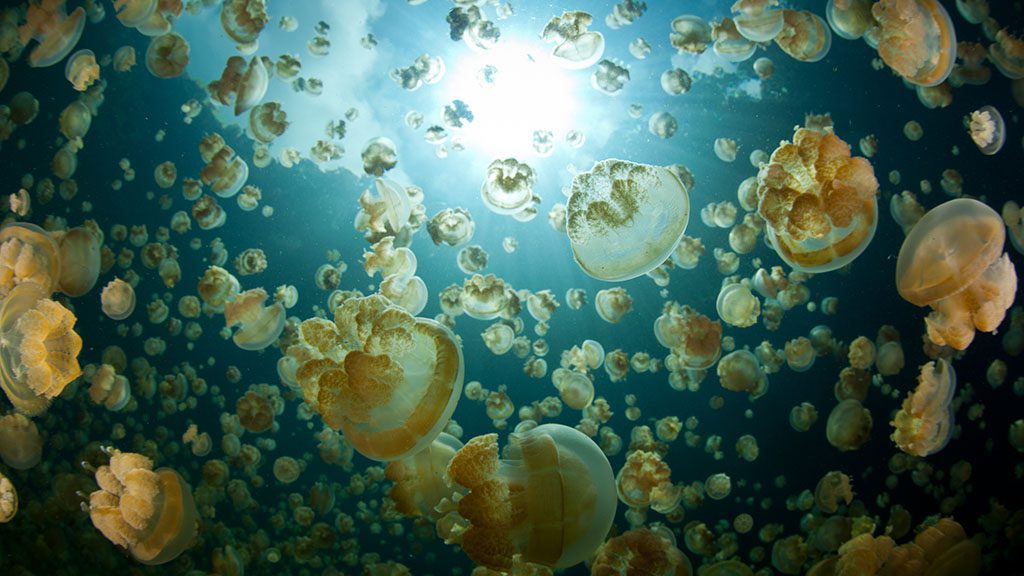 And the magnificent Chandelier Cave.