Diving Palau is on every diver's Bucket List, but just because it's on your list, doesn't mean that it is within your budget. So what is the best way to dive Palau without breaking the bank?
The best way to dive Palau (on a budget) is to seek out a combination of cheap flights, mid-priced accommodation and low season discounts. Even with the AUD at a 10 year low, you can still get a Fly / Stay 7 / Dive 10 deal for around AUD 3650.
Getting There
Currently, the cheapest way to get to Palau from either Sydney or Brisbane is via Taipei, the capital of Taiwan. The flights contain overnight sectors – so there's no need for a hotel in Taipei which saves on cost and time. There are three flights per week and one of the best options is: depart Sydney or Brisbane Friday night, arrive Palau Saturday evening. Depart Palau just before midnight Saturday, back home by lunchtime Sunday. This gives 7 nights in Palau, with 6 solid dive days, and possible same day connections if you are coming from Melbourne or further afield.
And the price: starting at AUD 1360 return and 30kg baggage all the way.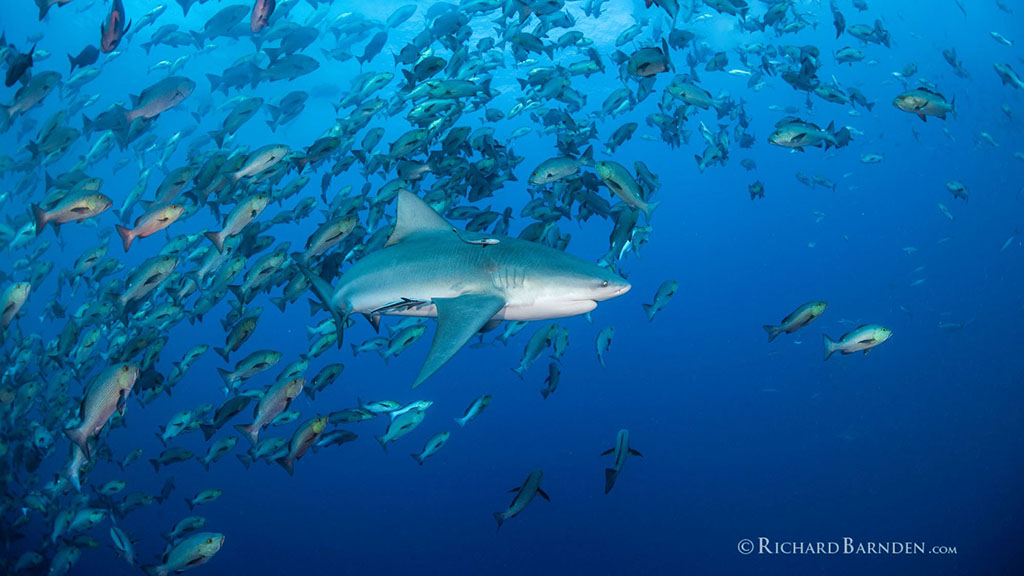 Dive/Stay Packages
Without a doubt the best way to dive Palau is to start with a pre-paid Dive/Stay package and add to it if necessary. Both dive centres in Palau offer packages with accommodation, and in most cases hotel/dive shop transfers can be included – but obviously the closer you are, the less it costs.
In most cases the cheapest room will be fine – they are all clean, air-conditioned and en suite – who needs a view? Most of the day you're out on the dive boat, and in the evening at the bar. The most cost effective option will always be double or twin-share, and travelling is always easier when there's two of you. If you are travelling solo you may need to pay a single supplement.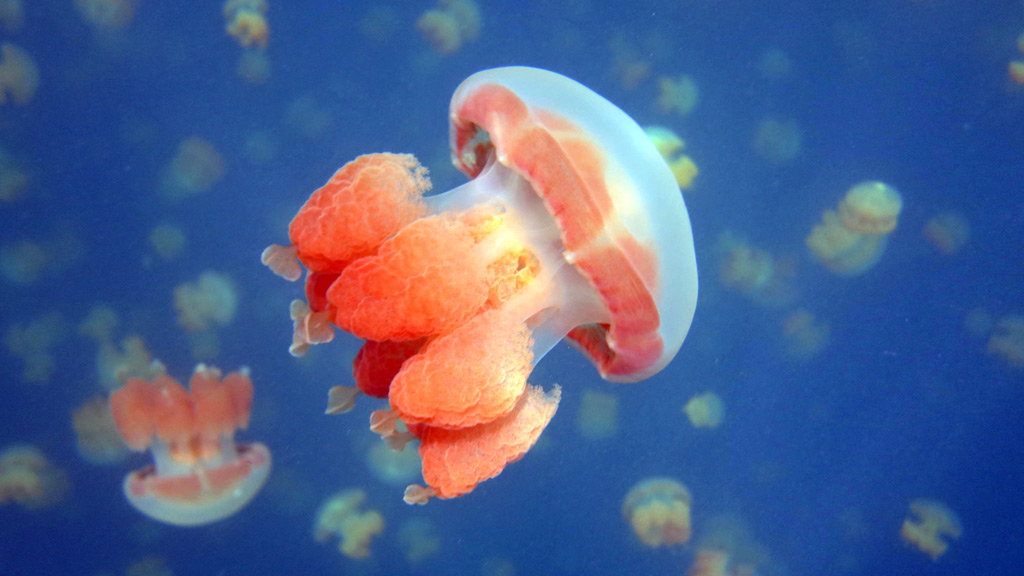 When to Dive Palau
The wetter season in Palau is June to October – so that's the 'low season' when you are most likely to get deals and discounts. Note that just because it's the wetter season doesn't mean it'll be torrents of rain every day. Most of the rain falls at night, and what's a few showers when you're in the tropics – it washes the sea salt off you and your gear.
Either side of this season is shoulder season when you will get a good rate – but probably not a discounted one.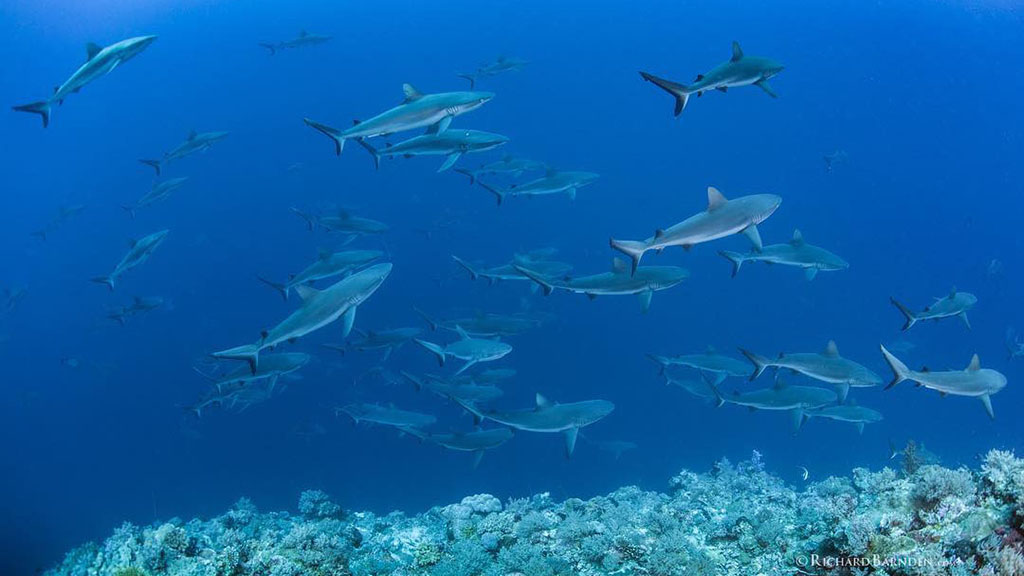 A Great Deal
Here's an example of a 7-night/10-dive stay at Cove Resort Palau, with Sam's Tours – which is just 100m walk away.
1 June to 15 July and all October: USD 1578.75 pp
16 July to 30 September: USD 1768.75 pp
So… even at an exchange rate of 0.69 – the lowest the AUD has been for 10 years…
Combined with an airfare of around AUD 1360, you're looking at a dive/stay/fly package deal of AUD 3650 to 3925 pp.
(Scroll down further to see what's included!)
And here's what you get:
7 nights' accommodation twin/double occupancy in a Marina Blue Bay View room
All taxes & service charges
Roundtrip airport transfers
Buffet breakfast
5 days of 2-tank boat diving
Complimentary 3rd tank dive at Chandelier Cave
Jellyfish Lake snorkelling after one of the 2-tank dive days
Unlimited diving at Sam's Macro Wall
Professional guide, tanks and weights
Free Nitrox up to 32% (if certified)
Hotel transfers on dive days
Lunch and refreshments each dive day
Complimentary Sam's Tours water bottle and reef hook
Return flights ex.Sydney or Brisbane including all taxes and 30Kgs all the way.
Opened in July 2016, Cove Resort Palau is situated on the island of Malakal, just opposite Sam's Tours. It is a waterfront oasis with a nautical theme, from its Hungry Marlin restaurant down to the rustic boat wood furniture. The resort also boasts the largest lagoon swimming pool in Palau, complete with a pool bar.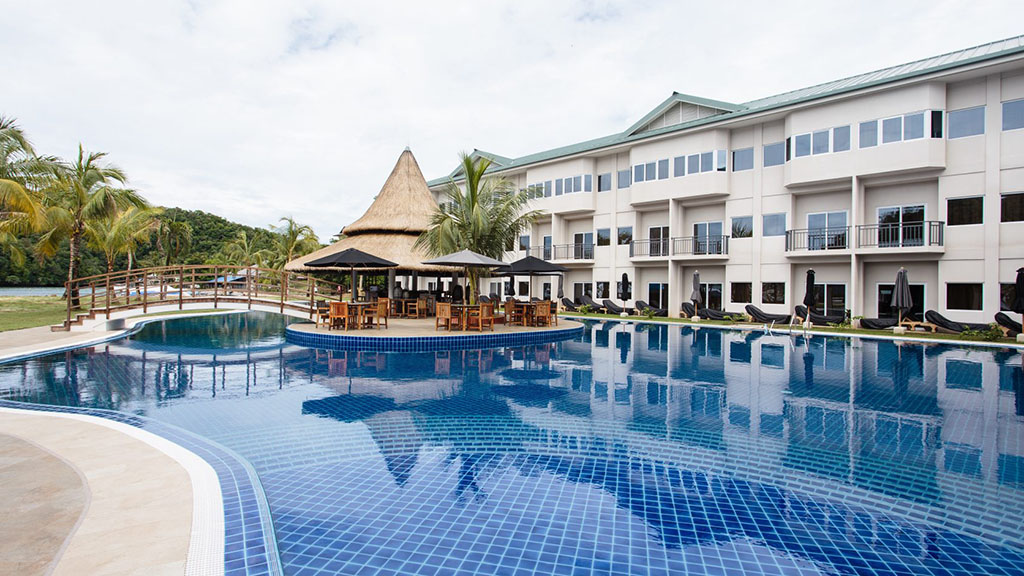 Obviously all subject to availability and there's even cheaper accommodation, (with some suited better for singles), if you really want to shave a few more $$$ off.
What are you waiting for – scroll down to enquire now with your preferred dates.
For a truly Unique Dive Expedition…
Time your trip to coincide a new moon Snapper Spawning Expedition, or a full moon Bumphead Parrotfish Spawning with Unique Dive Expeditions. For experience divers only, join Richard Barnden and Paul Collins on on of their incredible spawning expeditions to see the enormous groups of schooling fish – and the apex predators that come to take advantage of such large aggregations. Ask us about timing.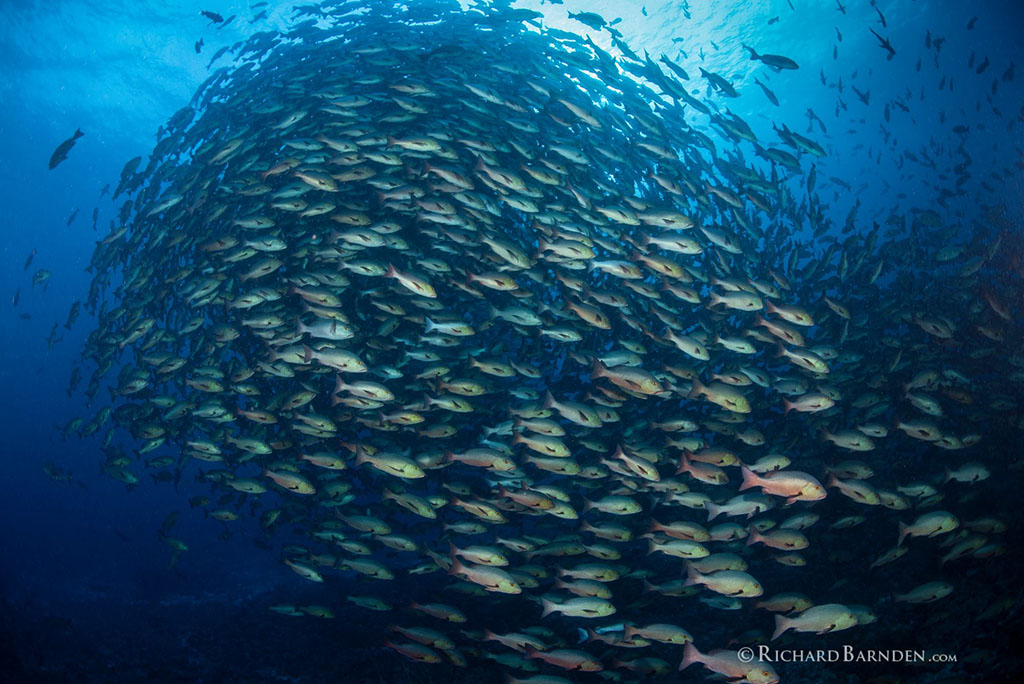 Pricing / availability enquiry