Melbourne has some of the keenest divers in Australia. Each weekend sees hundreds of local divers heading out on boats to explore spectacular shipwrecks and very colourful temperate reefs. But many Melbourne divers never venture onto a boat as Melbourne shore diving is some of the best in Australia, especially Melbourne's brilliant piers.
Pier diving is a very popular activity in Melbourne, and with dozens of piers found scattered around the shore of the spectacular Port Phillip Bay there is always somewhere to dive. But for me the best pier dives are found on the Mornington Peninsula, about an hour and a half drive from Melbourne city.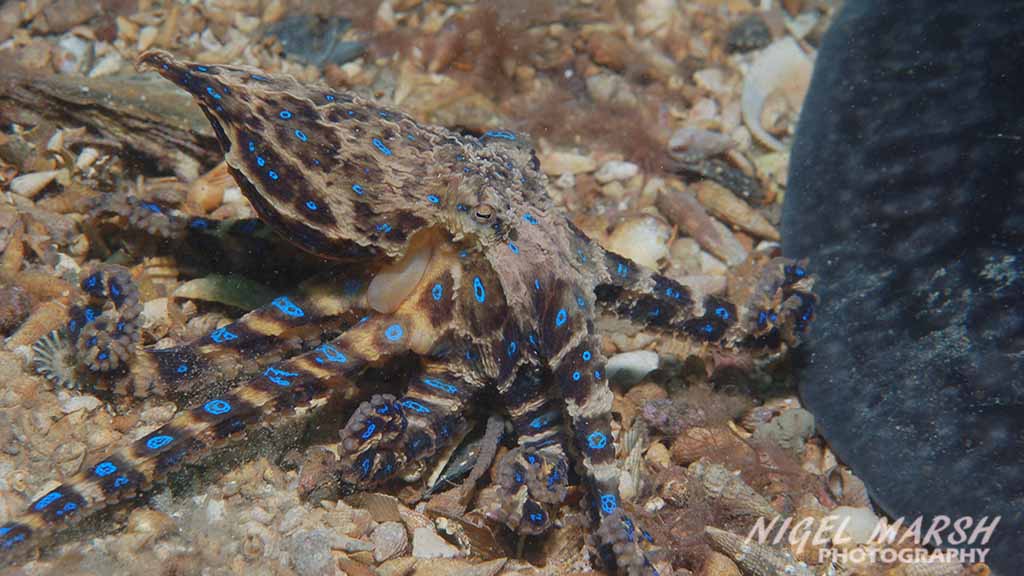 The closest pier to Melbourne is Mornington Pier, which can be an average day dive, but comes alive at night when the cephalopods emerge. Depths under this pier get no deeper than 7m, allowing for a long bottom time to admire all the critters.
Divers typically encounter big-belly seahorses, shrimps, globefish, goatfish, cardinalfish, scorpionfish and dragonets. Also expect to see countless sea stars, which are a feature of Melbourne diving, especially huge eleven-arm sea stars.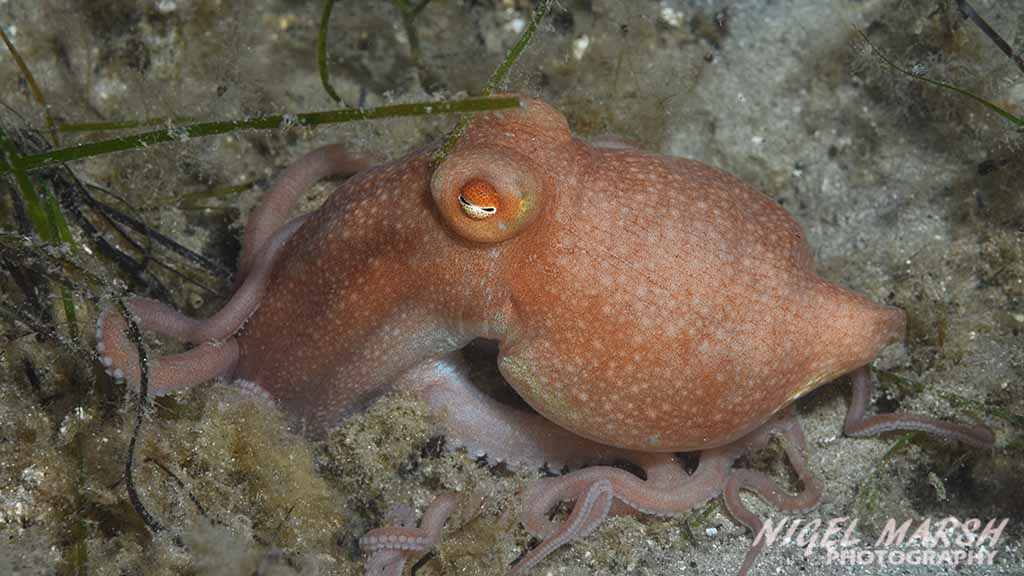 A special highlight of this pier, and all Melbourne piers, are the cephalopods. Many people head to muck sites in Southeast Asia to see cephalopods, when in fact the world's largest variety of octopus, squid and cuttlefish are found in Australia's southern waters, and most are found nowhere else in the world. Commonly seen at night are giant cuttlefish, southern calamari squid, southern keeled octopus and highly venomous southern blue-ringed octopus. But divers might also see giant Maori octopus, southern sand octopus, southern dumpling squid and strange southern white-spot octopus.
Heading south, the next pier pleasure is Rye Pier. The clean sandy bottom around Rye Pier is often a good place to see small stingarees, huge smooth stingrays and angel sharks. With a maximum depth of 5m, Rye Pier is also a good location to see big-belly seahorses, the largest seahorse species in Australia.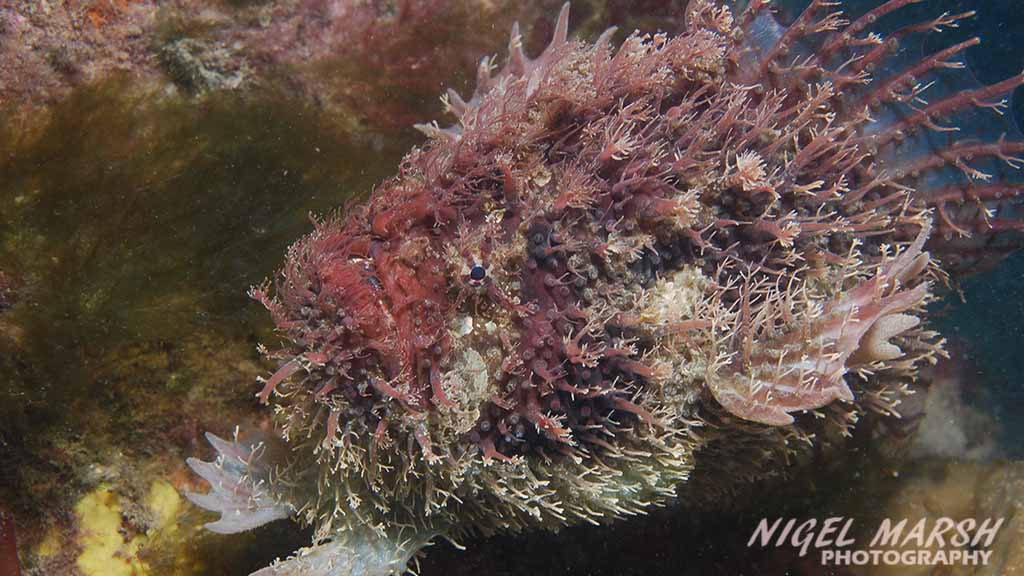 Abundant fish reside under the pier, including flatheads, leatherjackets, morwongs and wrasse, which in-turn attracts the attention of hungry shags. It is quite a sight watching these sea birds swimming underwater between the pylons looking for a meal. Rye Pier is also visited by fur seals and the occasional dolphin.
The most distant pier from Melbourne is at Portsea and its unique attraction are weedy seadragons. A nearby kelp covered reef is the best place to encounter the dragons, but they are also common under the pier. Going no deeper than 6m divers will encounter magpie morwong, stingrays, leatherjackets, sea stars, crabs, hermit crabs, nudibranchs, brittle stars and pretty weedfish. Portsea Pier is also the best place to see one of Australia's most bizarre fish, the goblin fish.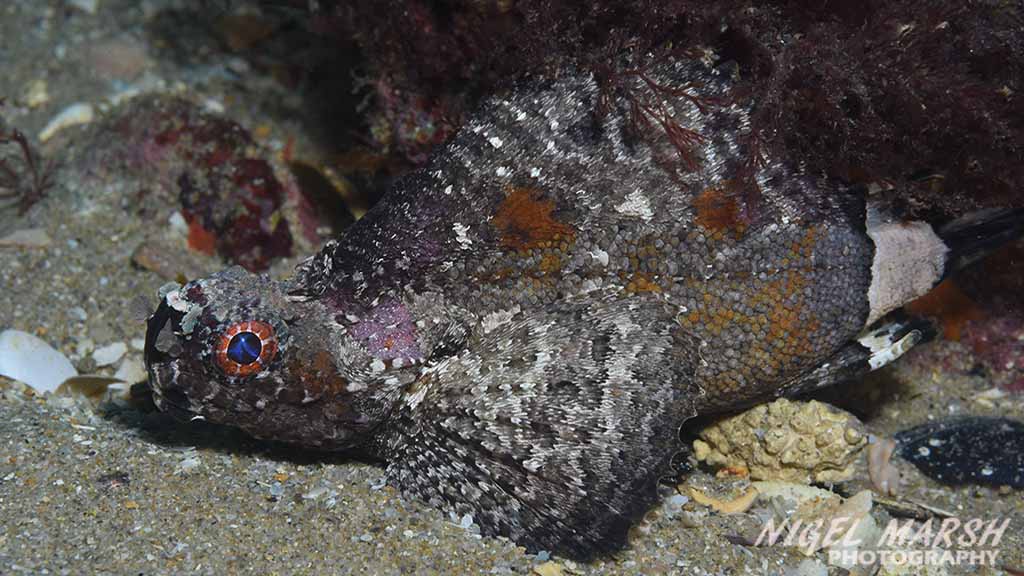 Halfway between Portsea and Rye is Melbourne's newest pier and hottest dive site, Blairgowrie Pier. This pier is a favourite of underwater photographers as it plays host to a wonderful range of marine life. The pylons of this pier are completely covered in colourful sponges, ascidians, algae and kelp, plus home to shrimps, crabs, sea stars, tube worms, scallops and a large variety of nudibranchs.
Exploring the pier divers will find big-belly seahorses, short-head seahorses, octopus, spider crabs, stingarees, cuttlefish, pipefish, dragonets, southern fiddler rays, smooth stingrays, flatheads and numerous reef fish. My favourites are the cute Shaw's cowfish that have their lips permanently puckered like they are looking for someone to kiss. The pier is also a brilliant night dive and under torchlight divers will see numerous squid and octopus, and sometimes stargazers and skates.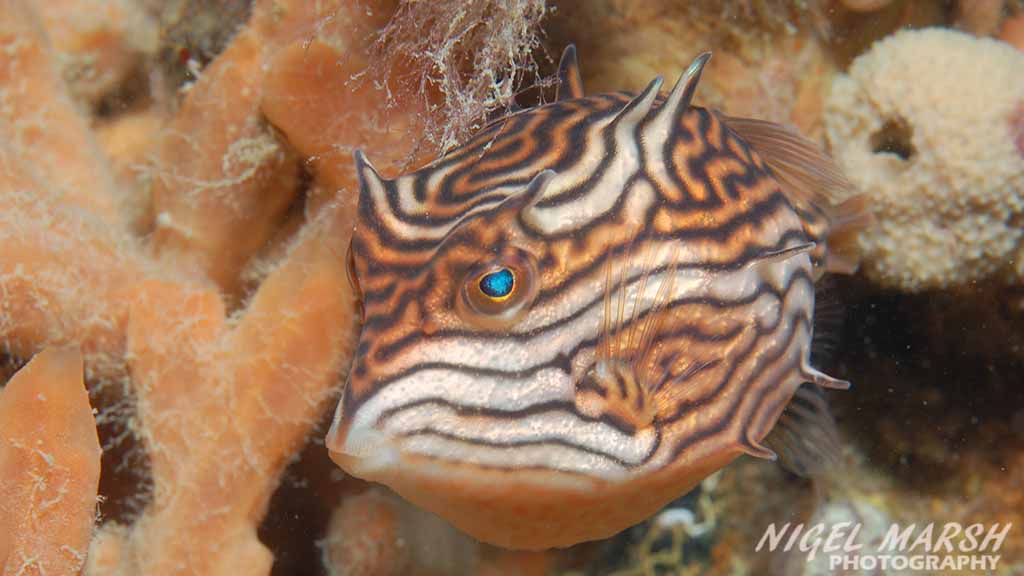 One of the main attractions at Blairgowrie Pier is a weird endemic fish, the tasselled frogfish. Only found in southern Australia, a number of tasselled frogfish reside on the pylons at Blairgowrie, but with their elaborate camouflage they are very difficult to find.
Melbourne's piers can be dived year-round. However, summer and autumn is generally the best time as the warmer water temperature sees an influx of marine life. Water temperatures in Port Phillip Bay vary from 20°C to a chilly 8°C, while the visibility averages 6m to 10m, but can be over 15m at times.
Diving Melbourne's piers is a pure pleasure and a great way to encounter a wide variety of rare and unique Aussie critters.