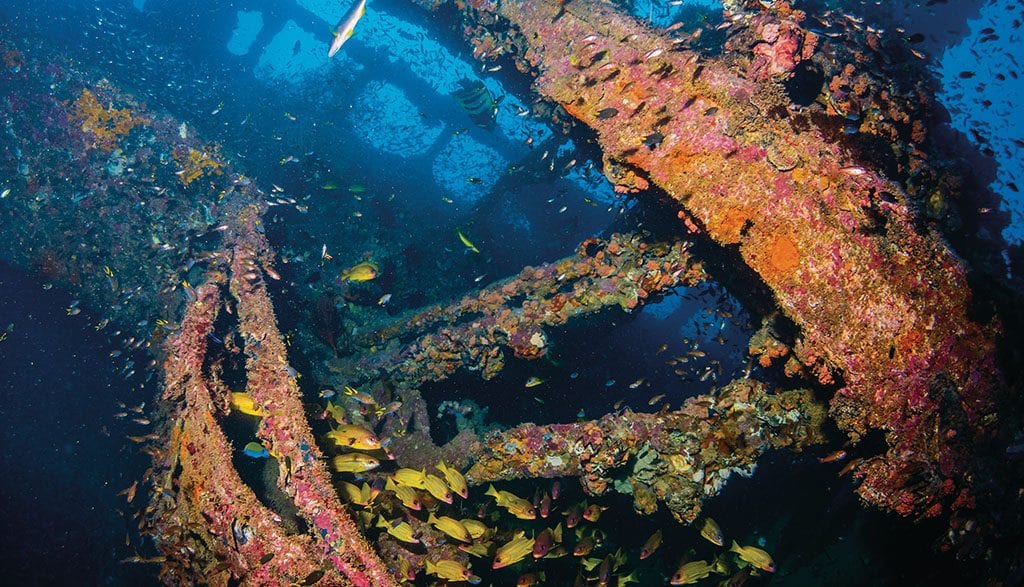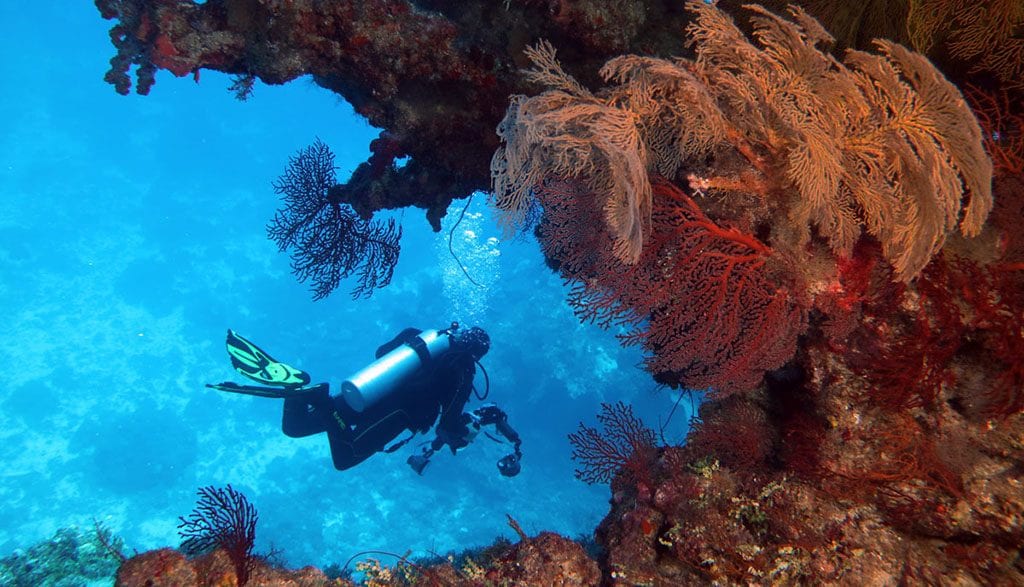 Key Facts:
Price: From AUD 2047
Travel between: 01 Sep 20 to 31 Mar 21
Book between: 29 Jun 20 and 26 Mar 21
Limited availability - book early to secure a space
Mike Ball Dive Expeditions has just announced four brand new Great Barrier Reef itineraries to the Ribbon Reefs, Cod Hole, the Coral Sea and… the Yongala.
Choose a from 4, 5 or 7 night expedition to the Ribbon Reefs, Cod Hole and the Coral Sea, or a 6-night exploration of the Coral Sea and the Yongala.
4-Night Cod Hole & Ribbon Reefs – from $2047 pp (sole occupancy $2456)**
2020 Departure dates: 10 September | 8 October | 5 November | 10 December
2021 Departure dates: 7, 21 December | 11 February | 11 March
4 Nights / 13 Dives. The best selection of Ribbon Reef dive sites north of Cooktown. Suitable for all experience levels.
5-Night Coral Sea & Cod Hole – from $2321 pp (sole occupancy $2785)
2020 Departure dates: 3, 17 September | 15, 29 October | 12 November | 3, 31 December
2021 Departure dates: 14 January | 4, 18 February | 4, 18 March
5 Nights / 18 Dives. Experience adventure diving in the Coral Sea with superb Great Barrier Reef marine biodiversity.
6-Night Yongala Wreck & Coral Sea – from $3810 pp
2020: Departure date: 20 November
2021: Departure date: 26 March | 23 April
6 Nights – 27 Dives. This expedition combines adventure diving: SS Yongala Wreck; dramatic vertical walls of Holmes and Flinders Reef. Dive back in time and into history.
7-Night Far North Coral Sea Exploratory – from $4027 pp
2020 Departure dates: 1 October | 17 December
2021 Departure dates: 9 September | 7 October | 23 December
7 Nights – 26 Dives. This 650 mile expedition explores three unique regions: remote Coral Sea; the Far Northern Reefs & the superb Ribbon Reefs.
Applicable to All Trips
Due to current social distancing regulations (subject to change):
Twin share: Only available to guests in travel bubble (travelling together).
Solo travellers: Mandatory sole occupancy surcharge of 20% applies. (Sole occupancy normally 70%).
If twin shared is preferred please advise at time of booking, sole occupancy will be refunded if restrictions are lifted before departure.
Environmental Management Fee $7.00/day
Rates include:
Accommodation in twin/double cabins
Delicious meals & snacks, wine and soft drink are included with the evening meal
Tanks, air fills and weight belt
Daily cabin service
Reef ecology programme
Dive computer workshop
Transfer to the airport or Cairns hotel after your expedition
** Note: 4-Day Trips are Non-Guaranteed Departures
The 4-day expedition is subject to minimum numbers and not confirmed until up to 40 days prior to departure. Deposit is transferable and refundable if expedition does not proceed. Final payment for Non-Guaranteed departures is extended and not due unless expedition is confirmed, up to 30 days prior to departure.
Pricing / availability enquiry