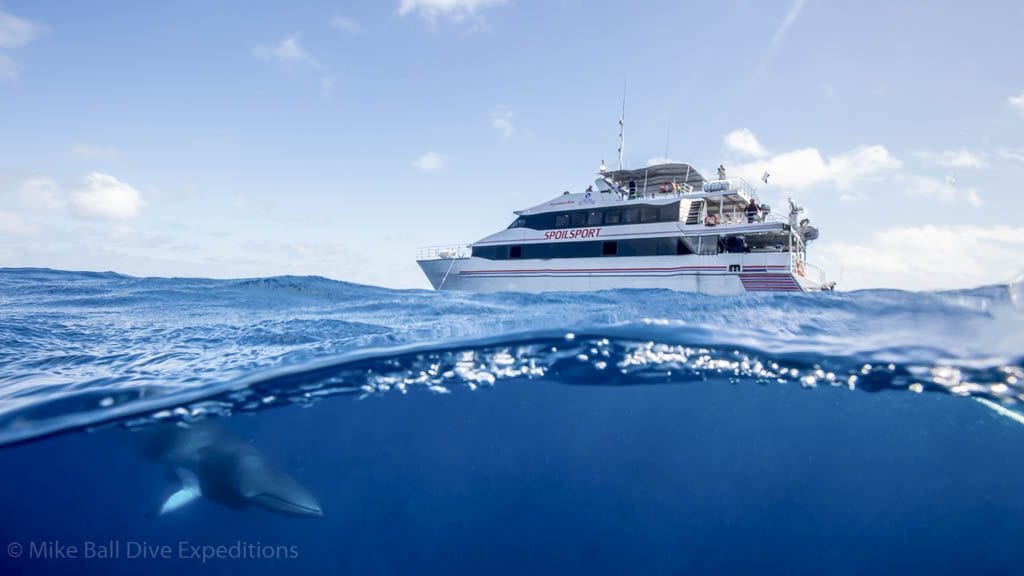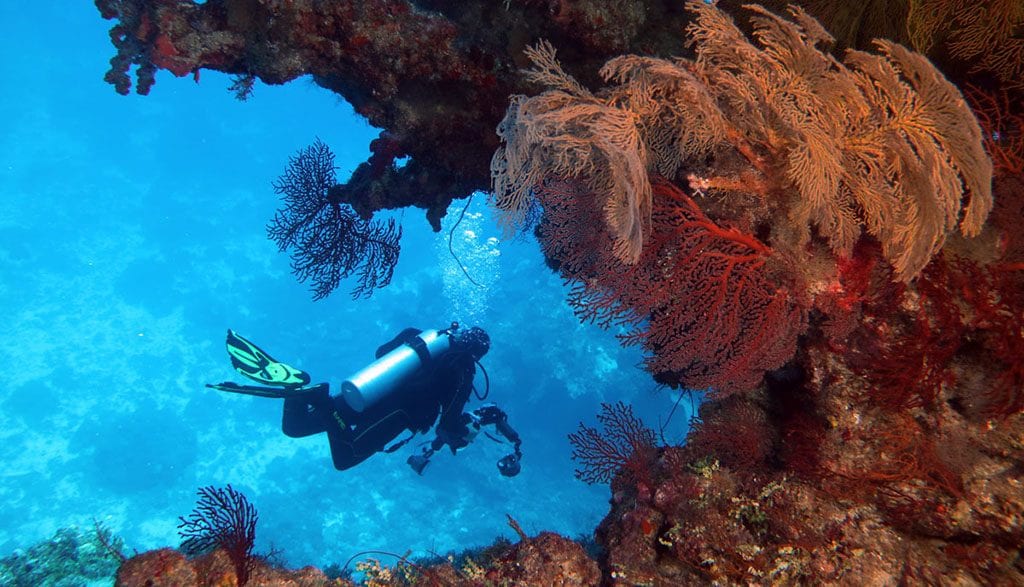 Key Facts:
Price: From AU$500 off
Travel between: 12 Mar 20 to 30 Apr 20
Book between: 17 Feb 20 and 27 Apr 20
Limited availability - book early to secure a space
Save between AU$576 pp and AU$1429 pp on selected three, four and 7-day trips in March and April on Mike Ball's Spoilsport, to the Ribbon Reefs, Cod Hole and the Coral Sea.
Fly Dive Cod Hole
3-Night Trips include the Ribbon Reefs, Cod Hole, Dynamite Pass, Lighthouse Bommie, Pixie Wall, Pixie Pinnacle, Trolly Shoal, Coral Kingdom, Flare Point, Blue Lagoon and Steve's Bommie – a highlight with incredible marine biodiversity, both large and small.
Departure Dates: 23 March 2020;  6 & 13 April 2020
Fly Dive Coral Sea
4-Night Fly Dive Coral Sea trips include Osprey Reef, recently declared a Shark Sanctuary; 2-3 shark attraction dives; spectacular topography, sheer walls, soft and hard corals; big fish action in 40 metre visibility, Bougainville Reef, which features Dungeons & Dragons labyrinth of caves & caverns and giant potato cod big fish at Crystal Plateau.
Departure Dates: 12 & 19 March 2020;  2, 16 & 30 April 2020
7-Night Coral Sea Safari
This trip combines the 3 and 4-day itineraries, allowing you to experience the best diving of two contrasting marine eco systems in just one week.
Departure Dates: 19 March 2020;  2 & 30 April 2020
All pricing is per person on a twin or double occupancy basis and subject to availability. Cannot be combined with any other offer.  
Pricing / availability enquiry