Diving Port Moresby, Papua New Guinea, you'll find it deserves more of your underwater attention than a mere stopover en-route to dive destinations like Kimbe Bay, Tufi, Lissenung Island – or maybe to hop on a liveaboard such as the FeBrina or the Solomons PNG Master.
Ever found yourself stuck in a city like Jakarta, Honiara or Port Moresby on an extended layover due to bad flight connections? In Port Moresby I say embrace it, stay a few days and enjoy the local diving. Diving Port Moresby you'll be pleasantly surprised, as I was this weekend, in the quirkily named; Bootless Bay.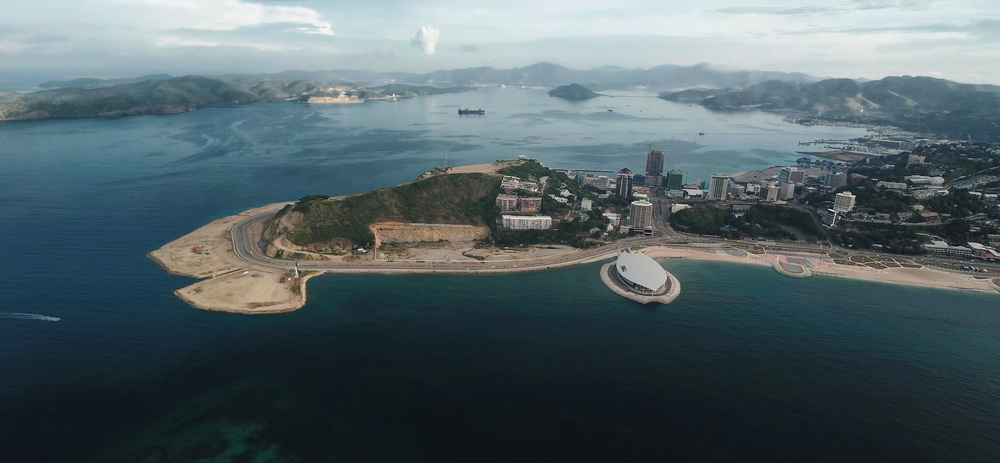 My original plan was to travel to Walindi Plantation Resort for a few days diving, but work constraints and unfavourable flight timetables meant that my short time frame only allowed 1 day's diving out of a 4-night trip. Hardly worth it.
With a new luxury dive resort due to open soon just 35-minute's boat ride from Port Moresby, I thought; "What the hell? I'll check out what Port Moresby diving has to offer". My 4-night trip was transformed. I could now dive for three days before returning home. The only mystery – is the diving any good?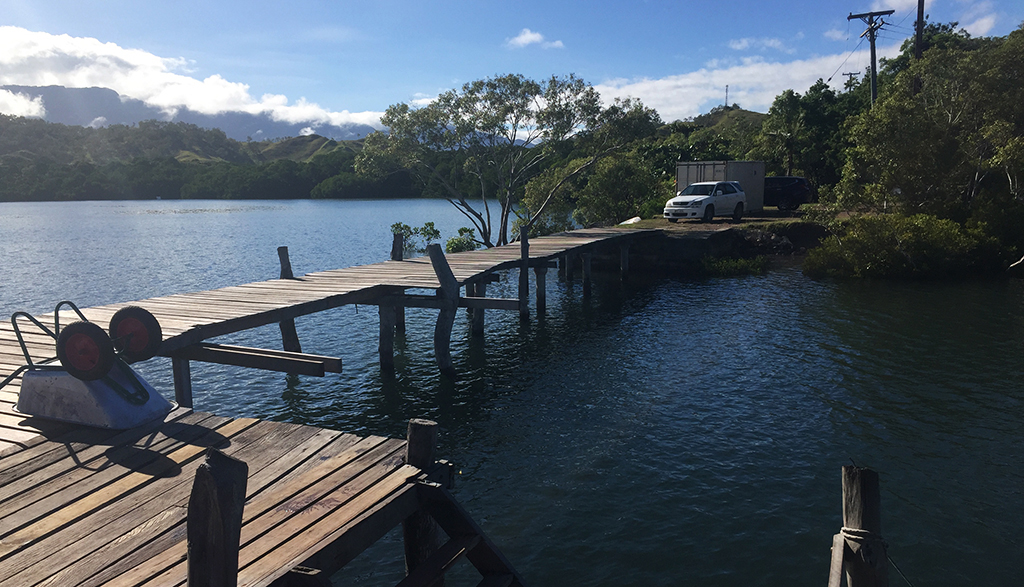 Pro Dive PNG pick up from most hotels in Port Moresby, from budget guesthouses to the 5-star Airways Hotel which overlooks the international airport. It's a short trip to the jetty, hidden in amongst thick mangroves, to pick up gear if required and head to the dive boat.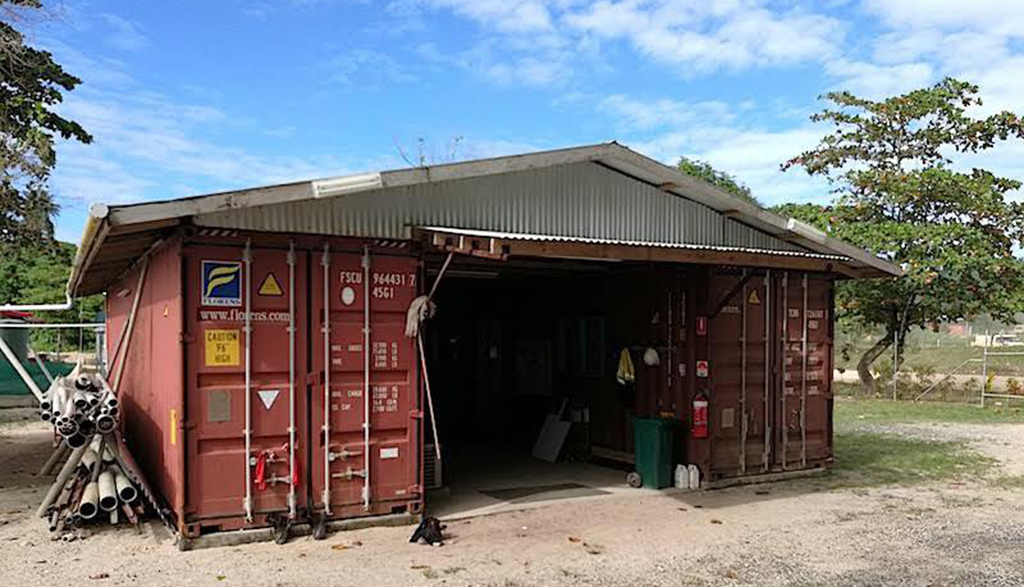 The dive boat itself deserves a mention. Designed 30 years ago by the legendary Bob Halstead, who pioneered diving in PNG, it is very spacious, and while it could do with lick of paint it is one of the best-designed dive boats I've been on. Plenty of room to gear up, two easy entry points on each side of the boat and THE best ladders ever for an easy climb back on the boat with heavy gear. Non-slip flat wooden steps that descend deep enough, so you don't have to be gymnast to get your foot on the first step.
Our first dive is The Tunnel, which features… obviously… a tunnel – a swim through that sits at about 15m, fringed with sea fans and soft corals. As you swim through, schools of cardinal fish make way for you before the tunnel opens up to a basin with a sandy bottom populated by fluttering basslets and damsels. The surrounding reef is remarkably pretty, with brightly coloured hard corals and lots of even more colourful soft corals.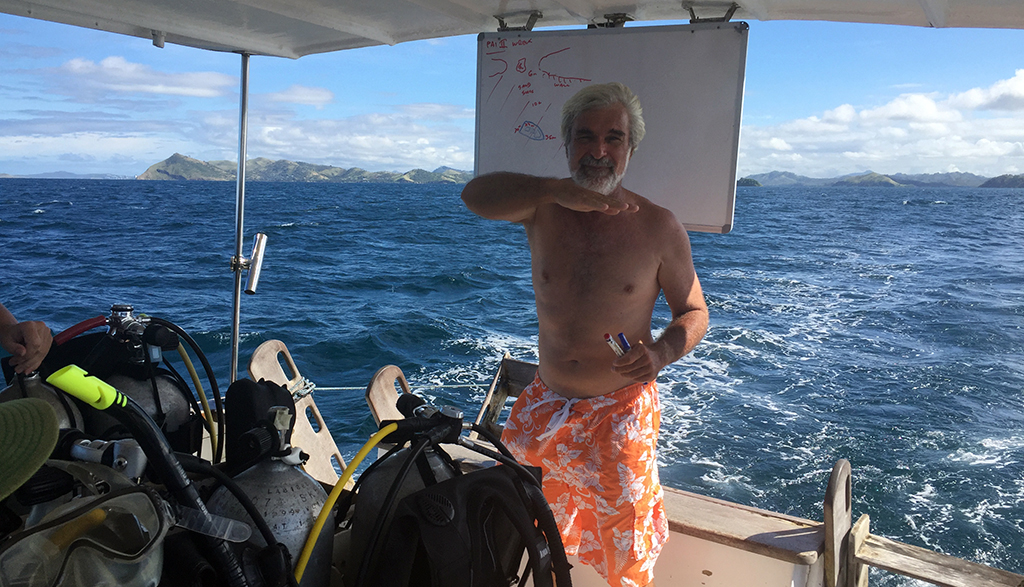 The second dive, Quale's Reef is an egg-shaped coral formation inside the barrier reef, a sheltered shallow dive with plenty to see. We drop in over the reef and descend through a field of whip coral, along a coral wall and sandy bottom past some seriously BIG sea fans in a wide array of colours. In fact, colour defines this dive – there's colourful soft corals everywhere, but the hard corals are also vivid shades of red, blue and green. The fluttering basslets, damsels and feisty anemone fish add to the kaleidoscope as we're continually buzzed by large schools of fusiliers and white spot snapper.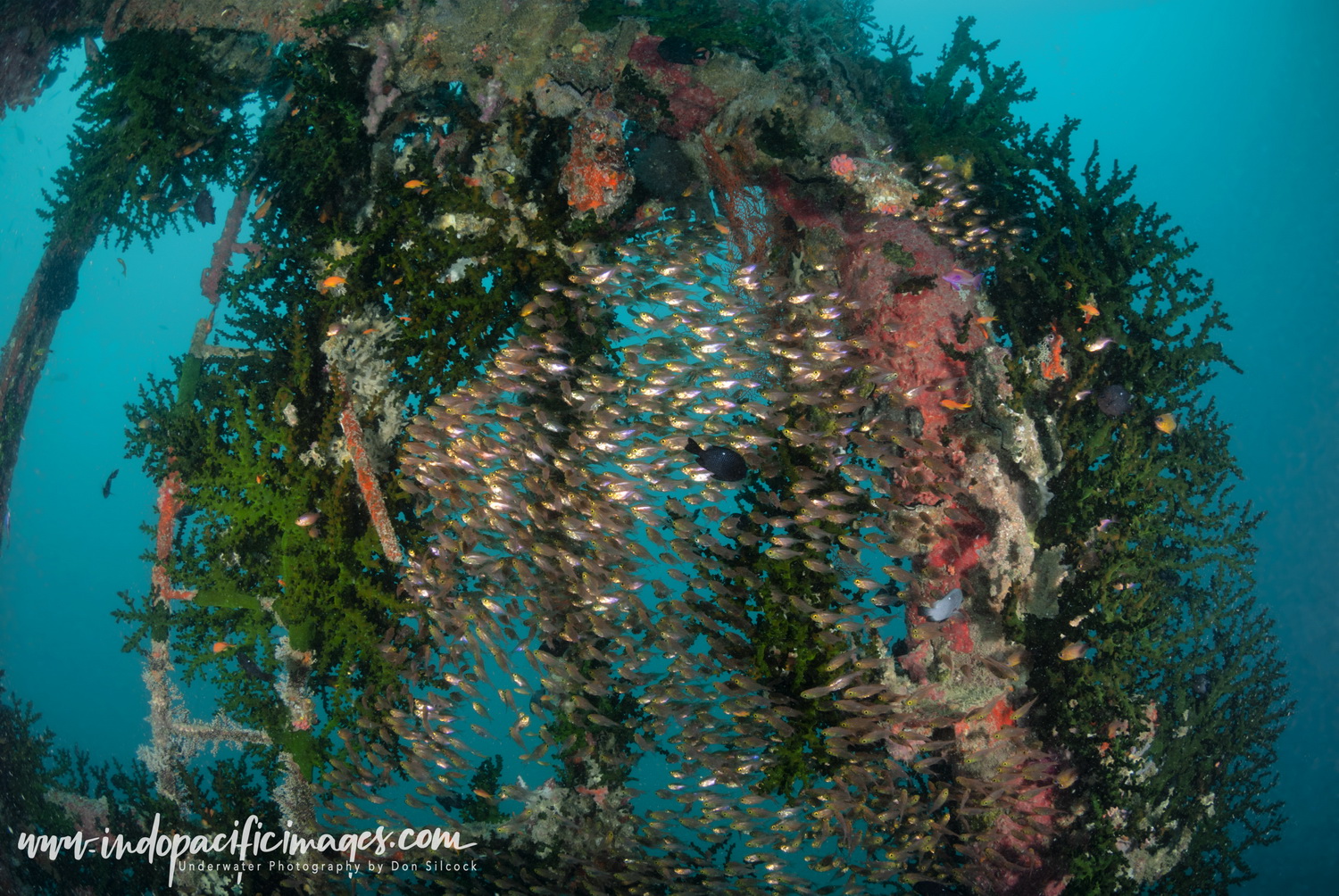 The highlight of this little diving weekender for me is Pie 2, the wreck of a fishing trawler that sank over 30 years ago. We descend down the mooring line and as the wreck comes into view, I see the gantry, which looks more like two Christmas trees, adorned by branches of dark green coral surrounded by clouds of orange and purple basslets. As I peer through the basslets I see large snapper, coral trout and grouper patrolling vertically up and down the gantry, hiding behind fans and soft corals.
We head towards the bow where we find a purple pygmy seahorse perched in the centre of a purple sea fan (about the size of my pinkie nail) and then circle the wreck exploring each nook and cranny. Every piece of super structure has been transformed into a masterpiece of Ikebana, the soft corals and fans forming a perfect arrangement, and each surrounded by a cloud of colourful basslets and damsels.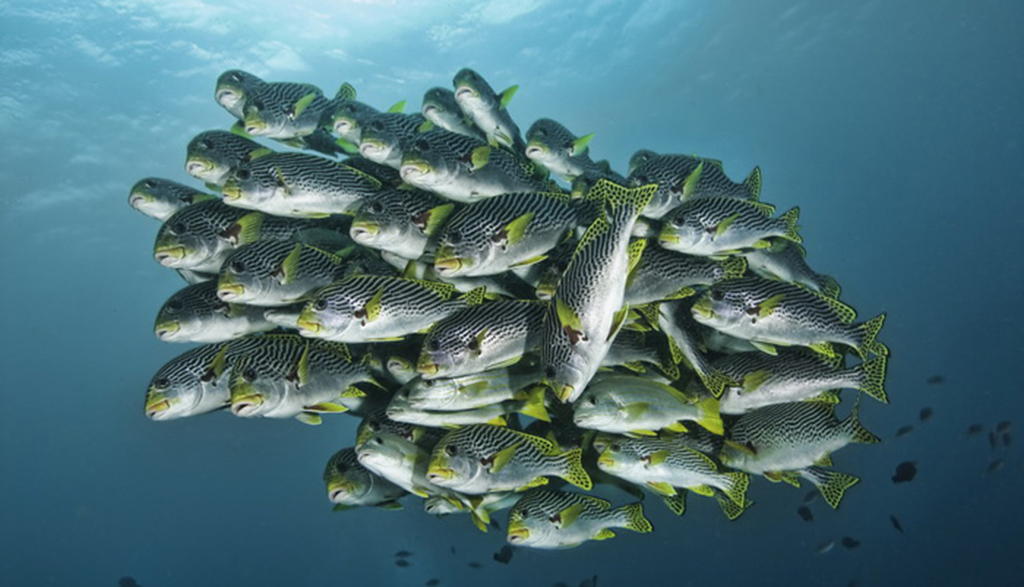 We're reluctant to leave the wreck, but there's a nearby reef that's also worth exploring so we head over to find more colourful hard corals dotted with anemone gardens. One of the first things we find is an enormous olive sea snake curled around a small coral bommie – I've never seen one so large – girth as wide as a python.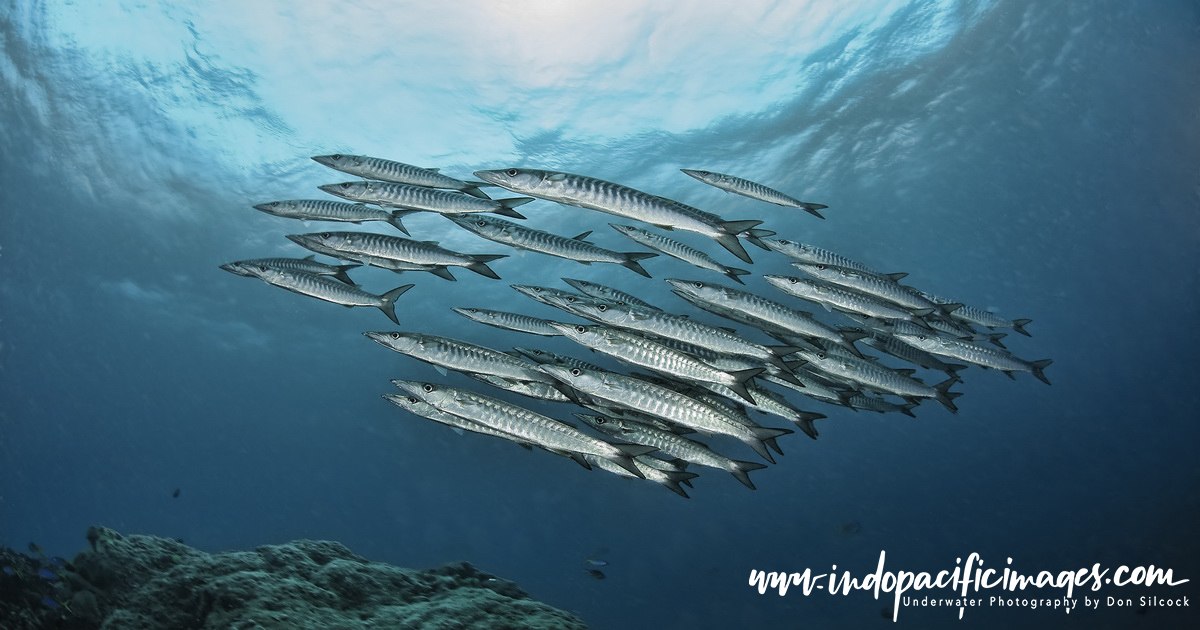 Other highlights in Bootless Bay include Susie's Bommie another colourful coral dive with plenty of marine life to keep photographers snap-happy, and the MV Pacific Gas – one of the best wreck dives around.
I suppose I shouldn't really be so surprised that diving in Bootless Bay is so good, but I really wasn't expecting this so close to a sprawling industrial hub like Port Moresby. I'm adding it to my growing list of favourite dive destinations.
It suits all budgets with a wide range of accommodation and easily accessible from most east coast Australian hubs, and Manila provides a handy hub for those coming from South East Asia.
For a more a detailed description of the diving in Port Moresby and elsewhere in Papua New Guinea, we recommend Don Silcock's IndoPacificImages website.