Introduction
Location
Accommodation
Diving
Pricing & Schedules
Enquire Now
The Truk Blue Lagoon Resort on the island of Weno in Chuuk offers a breathtaking view of the world famous Truk Lagoon and is the perfect location for both divers and non-divers alike. It is just a short stroll through the Blue Lagoon Resort's palm-shaded gardens to a white sand beach, where you can enjoy a refreshing swim in the clear blue lagoon.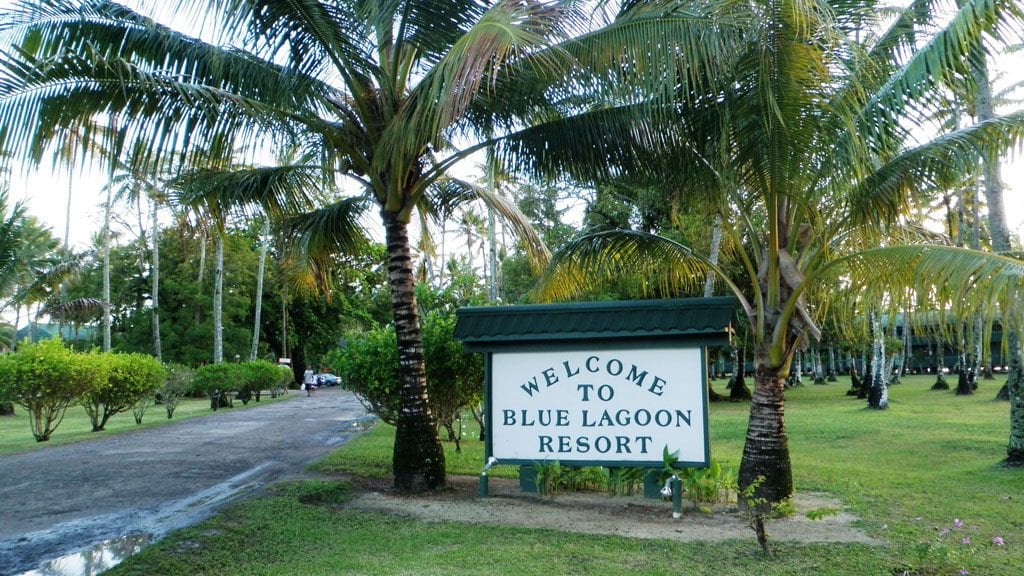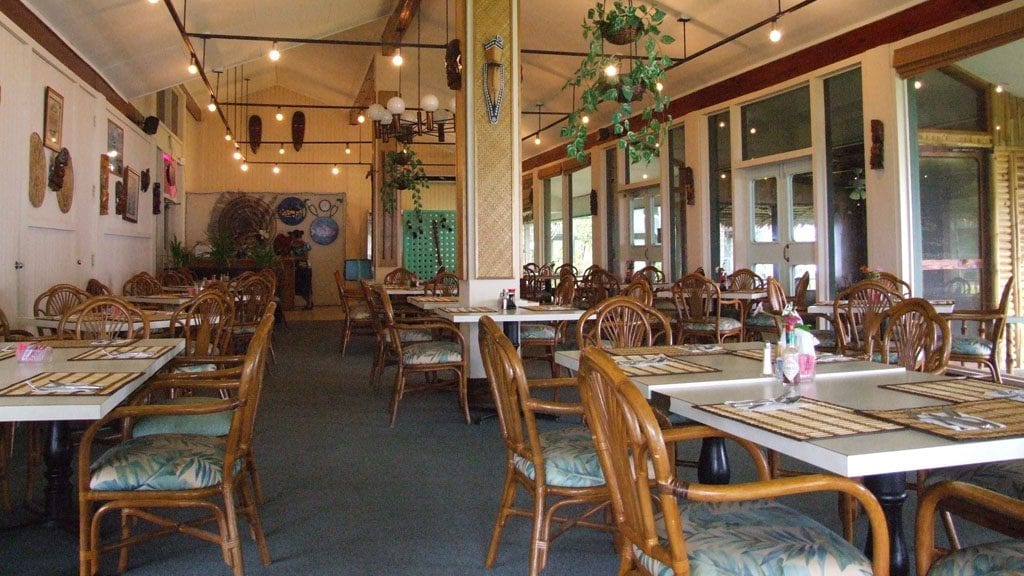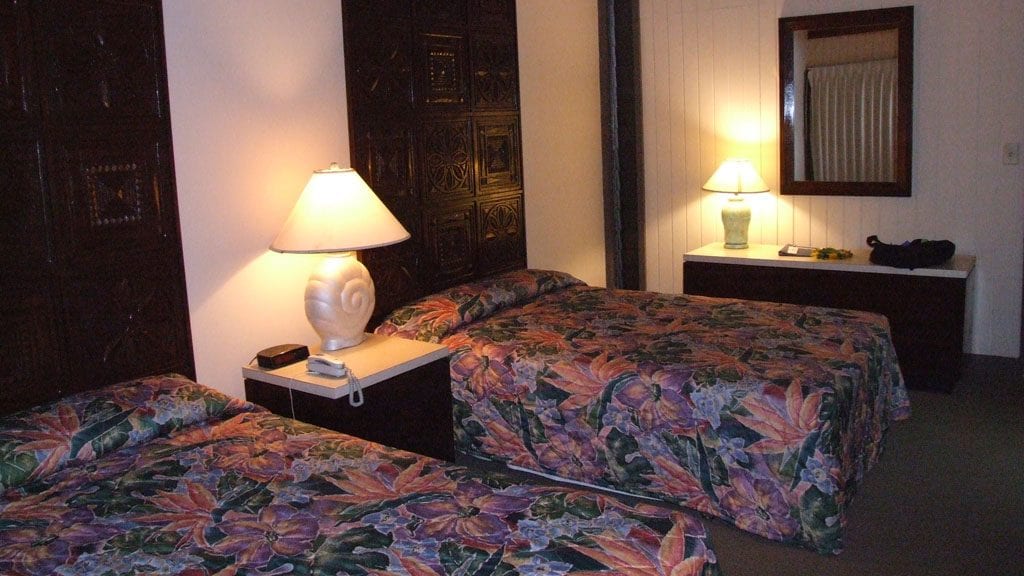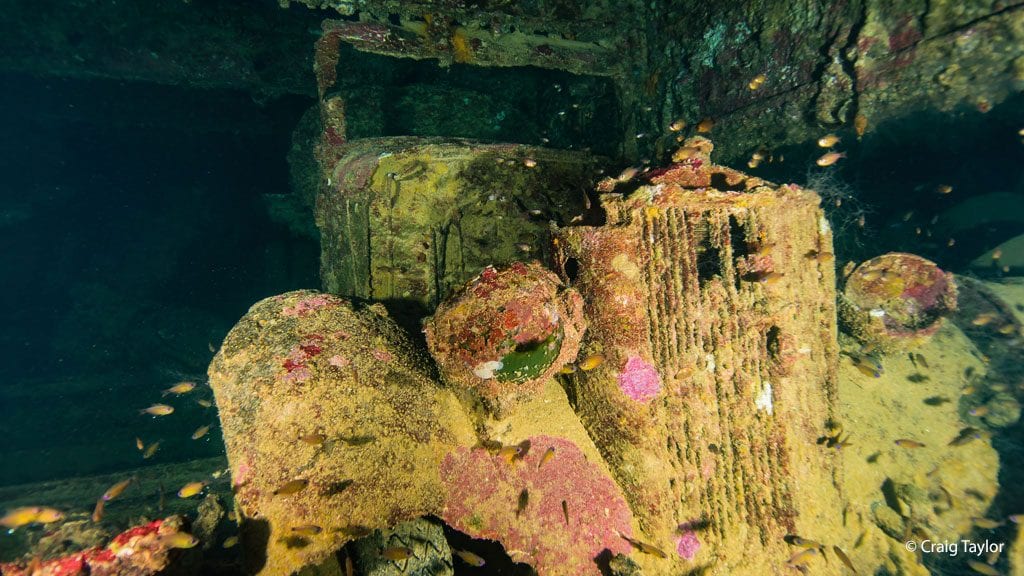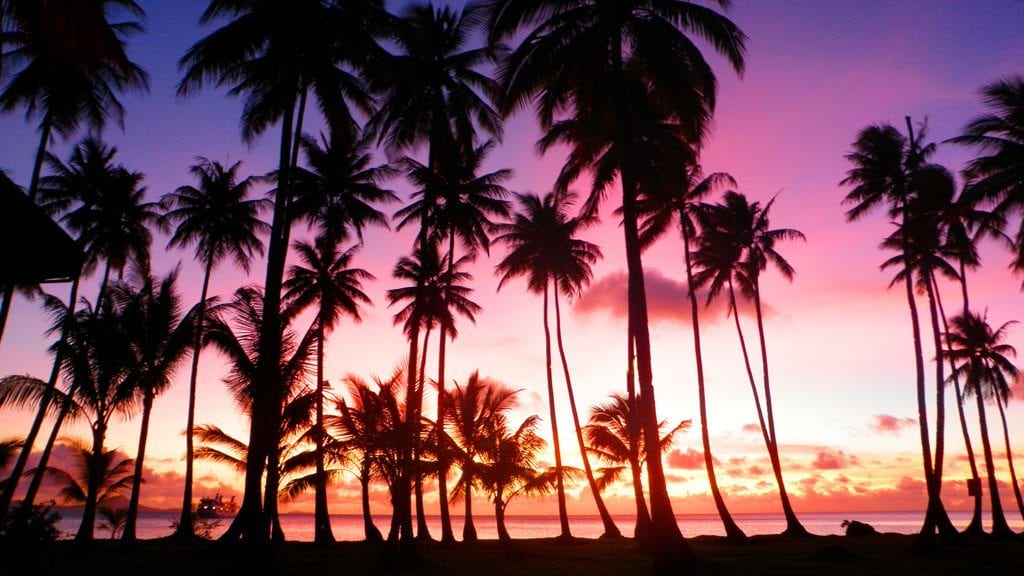 Other Activities
As you would expect, Truk offers a wealth of WWII history and artifacts on land as well as under the sea. A series of Japanese installations including a network of excavated tunnels, forts, armaments bases, communications and administration centres can easily be visited.
Car rentals, local land & island tours as well as picnics can be arranged through reception.
Places of interest on the island include the Chuuk Ethnographic Exhibition Centre, Nefo Cave, Mt Tonachou, Xavier High School & the Japanese Lighthouse.
Truk also has much to offer through its own cultural history and visitors can view tapuanu masks, fenai love sticks, war clubs, natural fibre lava lavas, and other culturally significant items.
Snorkeling, fishing, kayaking or just relaxing on a beautiful sandy beach are other popular pastimes during your visit at Blue Lagoon Resort.
Staying Connected
WiFi internet service is available. Reliable mobile phone reception. Prepaid local SIM cards are available at reception. Connections can be patchy at times.
The best way to fly to Truk Lagoon from Australia is with Air Niugini via Port Moresby. There are excellent air fares on the weekends flying outside of the peak periods. The best way to get to Truk Lagoon from the US is with United on a flight that also stops off at Guam.
Accommodation & Facilities
Blue Lagoon Resort's low two-story design of 54 modern, spacious, air-conditioned rooms blends perfectly with the island's tropical and serene atmosphere. You can enjoy a view of the lagoon from the balcony of all the rooms.
Just outside your hotel room, you can meander through the palm-shaded gardens to the white sand beach for a refreshing swim in the clear lagoon.
In the island style restaurant, there is an excellent choice of local seafood and Pacific and Asian cuisine. Enjoy the tropical sunset while you dine in a romantic setting only found in the islands.
Blue Lagoon Dive Shop
Blue Lagoon Dive Centre in Chuuk, Truk Lagoon, opened its doors to divers already in 1973. Since then the humble shack has grown into a modern dive shop that provides full service to divers looking for adventure on the historic wrecks of Truk.
Gradvin Aisek carries the legacy of his father, Kimiuo who opened the underwater world of Truk Lagoon to the world. His experience and knowledge of the wrecks has given divers an opportunity to enjoy "the World's Greatest Wreck Diving."
Dive Service
Conveniently located on the grounds of the Blue Lagoon Dive Resort, the air conditioned dive shop provides sales, service and classes. A fleet of fast, comfortable, covered dive boats and knowledgeable guides provide easy access to the wrecks and allows divers the freedom to dive in small, personal groups on wrecks of their choice.
Storage lockers and rinse tanks are available at the hotel dock, where your boat and guide will meet you in the morning. Normal INT valves are available, but other valves as well, which is covered in the technical diving section.
Blue Lagoon Dive Centre offers dives daily 2-tank morning dives and 1-tank dive after lunch. Night dives can be arranged upon request directly with the dive shop.
Technical diving
Nitrox is available at the Blue Lagoon Dive Shop. Up to 40% can be provided to divers with a a basic Nitrox Certification. Mixes from 40% to 100% can be provided to divers with the necessary certification. Valid certification cards from all training organisations are recognised. Gases are provided in 12 litre (80 cuft) cylinders.
Both standard and compact tanks are available. They are fitted with Thermo 'K' valves (yoke type). DIN (OMS) modular valves are available in single, 'H', or as isolation manifolds as per request. Yoke to DIN adapters and DIN insert to yoke adapters are available.
Double bands, various size deco tanks, O2 service regulators, and air or EANx dive computers are all available for rent to support dives. Mixes are made by partial pressure blending on a three gas panel built around a Haskel booster pump. Trimix can be provided by an IANTD certified blender. A limited quantity of Helium is stocked. For sorb, diving guests should post this to the dive shop 2-3 months prior to their arrival. Any tech diving requirements should be booked well in advance to ensure all required items are available for your dives. Dive and specialty courses are offered on request.
Dive area
Chuuk Lagoon has attracted divers from virtually every corner of the world. Marine archaeologists have located 41 World War II shipwrecks, referred to recently as The Ghost Fleet, although as many as 65 ships may be quietly resting at the bottom of the lagoon.
A majority of the wrecks are located on the windward side of Tonoas Island, and between Tonoas and Fefan islands. Another concentration of wrecks can be found near Uman Island. The dive shop generally visits around 20 of the most popular dive sites plus other interesting sites upon request or when conditions are right. Most dive sites are located within a 25 minute boat ride from the dive centre.
We think …
While Blue Lagoon Resort does not have the service level comparable to deluxe resorts on other islands, this is the most comfortable place in beautifully landscaped surroundings. This is our first recommendation for divers travelling with non-divers who can pick from a small selection of land-based activities. Blue Lagoon's in-house dive guides are very experienced.
Pricing for Blue Lagoon Resort Truk
Valid to 31 Dec 2023
AUD
USD
7 Nights Standard Room Double (First Floor) with 5 x 2 tank dive days
1198
USD
|
1198
7 Nights Standard Room Single (First Floor) with 5 x 2 tank dive days
1616
USD
|
1616
7 Nights Superior Room Double (Second Floor) with 5 x 2 tank dive days
1216
USD
|
1216
7 Nights Superior Room Single (Second Floor) with 5 x 2 tank dive days
1652
USD
|
1652
Pricing includes accommodation as specified, return airport transfers, taxes, tanks, weights, boat, and dive guide; excludes: Annual Diving Permit and Departure Tax.
This resort's prices are in USD. The AUD prices shown are based on the current exchange rate. The price paid in AUD will be based on the actual exchange rate at the time any payments are made.
The per person pricing above is indicative only: we show 7 night with 10/12 dive packages at high-end and lower-end rooms (singles & doubles) for the purposes of comparison. We can give you a price (and availability) for any combination of nights/dives you wish to undertake, which will include any discounts due to you as part of that package, and any exclusions, or items payable at the resort. Please use the [Enquire Now] tab to give us your exact requirements and we'll give you the best deal we can.