Introduction
Location
Diving
Dive Sites
Pricing & Schedules
Enquire Now
Nautilus Under Sea liveaboard is a luxury ocean-going steel-hulled vessel offering 8-night dive trips to see the megafauna of Mexico's Socorro & Guadalupe Islands. See giant mantas, dolphins, hammerhead, Galapagos and whale sharks at Socorro between December and June and dive with Great White Sharks at Guadalupe Island (in the safety of a shark diving cage) from July to November.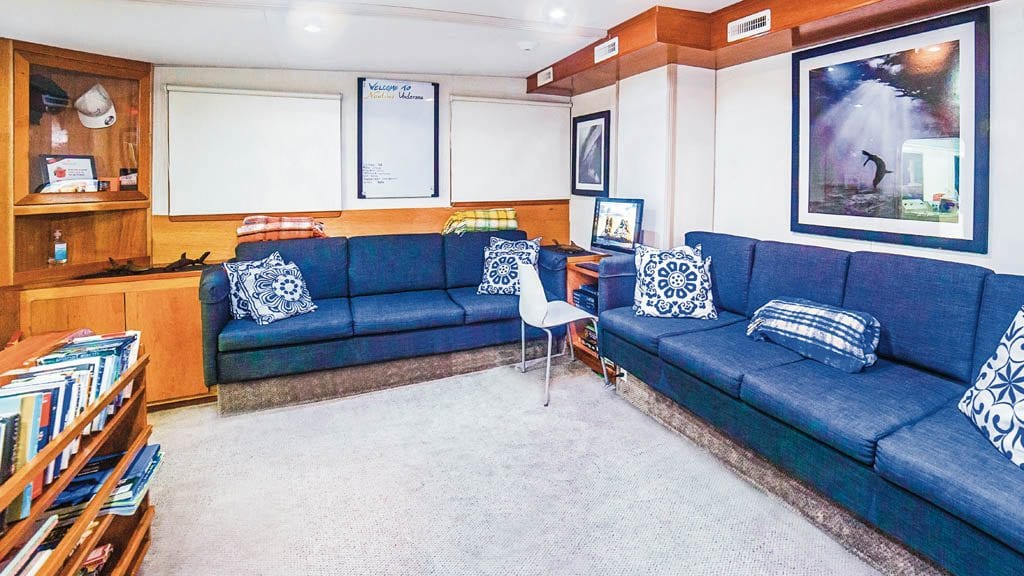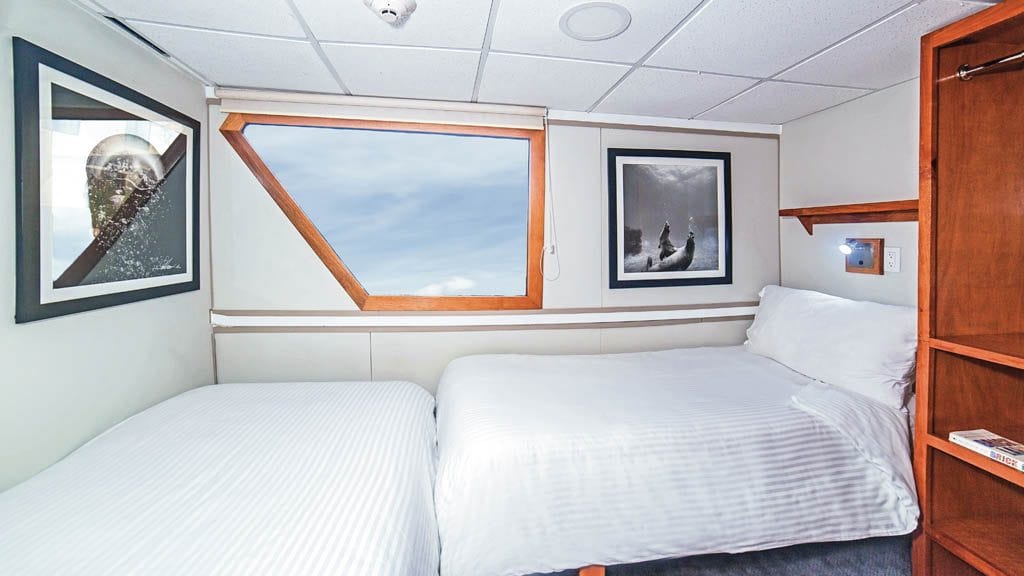 Accommodation & Facilities
The Nautilus Under Sea was completely refurbished in 2016 and at 29 m long, this ocean-going vessel has 8 cabins for a maximum of 18 guests.
There are 6 comfortable staterooms on the lower deck, an affordable quad share cabin on the main deck and a premium suite on the upper deck. Out of the 6 lower deck cabins, one cabin (cabin E) has a queen size bed; all other cabins have 2 single bunk beds for twin sharing. The quad share cabin has 4 single beds, all bunk beds. The premium suite has a queen size bed. All cabins are equipped with individually controlled air conditioning and have their own bathroom. Power outlets are standard US 2 flat pin sockets for 110V electricity.
The main deck also features the lounge, dining room, galley and dive deck. On the upper deck, there is an al fresco lounge, bar and hot tub for relaxing after a hard day's diving.
The Socorro trips operate from Cabo San Lucas in Baja California, Mexico. The Guadalupe trips start and end in San Diego, US.
Dive service
The spacious dive deck at the stern of the main deck provides ample space for diving equipment and for gearing up. Nitrox is available at extra cost. Rebreather services are offered. Nautilus Under Sea has two dive tenders: One 7.6m (25ft) heavy-duty fiberglass dive boat and one 9.7m (32ft) custom high speed aluminium dive skiff.
Dive areas
The Nautilus Under Sea visits both the Socorro Islands and Guadalupe Island in their best seasons. Depending on when you can go, or depending on what you want to see, these are two very different trips. You can select a trip from the live availability shown below.
We think…
Nautilus Under Sea will give you an unforgettable experience diving with some of the most impressive megafauna in the oceans. It is adventure diving at its best!
Live Availability and Pricing
Nautilus Under Sea Extras Payable Locally (as of December 2018)
AUD
USD
Port fees (USD cash)
65
USD
|
65
Nitrox (per dive day)
20
USD
|
20
This resort's prices are in {CURR}. The AUD prices shown are based on the current exchange rate. The price paid in AUD will be based on the actual exchange rate at the time any payments are made.
Important Information
Special payment and cancellation terms apply for this operator.
Included
Accommodation, all meals, snacks, coffee, tea, water, soft drinks, tanks & weights. On diving days up to 3-4 dives daily. For Guadalupe: Prices incl. transfer from/to San Diego, California
EXTRAS payable at time of booking (as of December 2018)
5% Mexican VAT on cruise price