Most of us have heard of Ron and Valerie Taylor, pioneers in underwater photography and marine conservation. To many of us wannabe mermaids Valerie is a childhood hero. But did you know Valerie is also a talented artist? This month Valerie launched a children's book called Melody the Mermaid. And it's magical.
Valerie Taylor is recognised around the world as a pioneering ocean explorer and marine conservationist, cinematographer, photographer and author. She and her beloved husband Ron Taylor spent over 63 years travelling and making films together before Ron's death in 2012. During the span of their career the Taylor name became synonymous with sharks. Valerie and Ron are the first people ever to film great white sharks underwater with and without a cage.
What isn't widely known about Valerie is that her first career was as a cartoonist and illustrator. A naturally gifted artist, she delights in drawing and painting. Her underwater scenes blend photorealistic sketches of marine creatures – sharks, fishes and corals – with whimsical watery creatures of her own imagination, such as the mermaids featured in her new book.
"I will always paint. I was born an artist and I have painted all these years. I wasn't academic, wasn't a scientist, this was my only talent."
Set in the Coral Sea, the book tells the story of Melody, an adventurous young mermaid Melody, the daughter of the king and queen of the Kingdom of Pearl. Melody's adventurous nature get her into trouble when she goes looking for her friend Leafy, a young leafy sea dragon who's gone missing. Melody sees Leafy being lured away by two moray eels and gets caught in a dangerous current. While it reads like a fairy tale, Valerie is quick to tell us it's a true story.
"All these creatures, and all these kingdoms exist in the underwater world. The story comes from my experience underwater, coloured with my imagination."
At Valerie's recent book launch, I was lucky enough to interview her, and ask her a few questions about what inspires her. Valerie shared some of her favourite underwater experiences, and we also touched on marine conservation – a subject that Valerie could talk for hours about! (And I could listen for hours).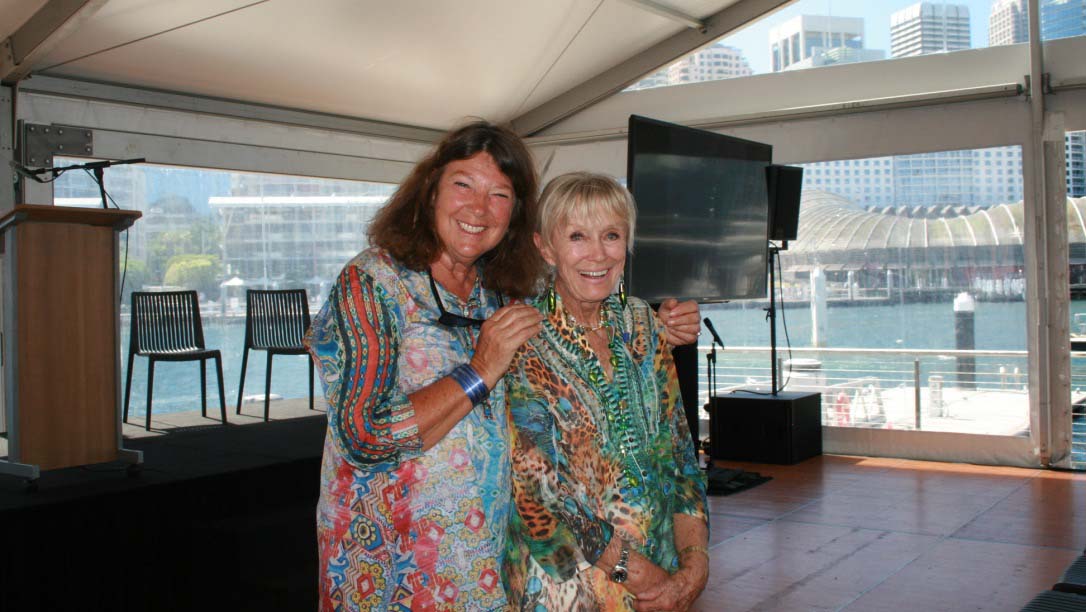 Where did your passion for the underwater world come from?
"I believe that anybody who puts on a face mask and swims out into that beautiful clear yet mysterious world and looks down, has to have a passion for it. How can you not? I was 11 when I first discovered it. I had a home-made mask (made for me by my boyfriend) and the first thing I saw was a piece of kelp. I stared and stared at that piece of kelp thinking how beautiful it was. And that was just the start!"
Are there any recent stand-outs for you?
"Last week I was lucky enough to dive in the Neptune Islands in South Australia, my last white shark dive. They said there's been no white sharks for three weeks. I went down, and there he was."
Do you have hope for our oceans?
"There are simply too many people, more than this planet can support. And everyone wants to live like the average American. And they cannot. It would take seven Planet Earths to do this. The mother of all life on this planet is the ocean. Without it we will all die. And we are basically killing our mother. Killing our home, the future for our grandchildren. Over-fishing it and polluting it.
"Our only hope for our natural environment is to leave it alone. Stop mining it and over-fishing it. Leave it alone, and it will regenerate."
Valerie's book is a wonderful celebration of the underwater world, one that will surely inspire a new generation of ocean advocates.
It was one of husband Ron's last wishes that Valerie have her illustrations published, and the book is fittingly dedicated to him.
"Ron was the innovator who engineered – invented – the equipment we used to film underwater. He was a genius. I just did as I was told."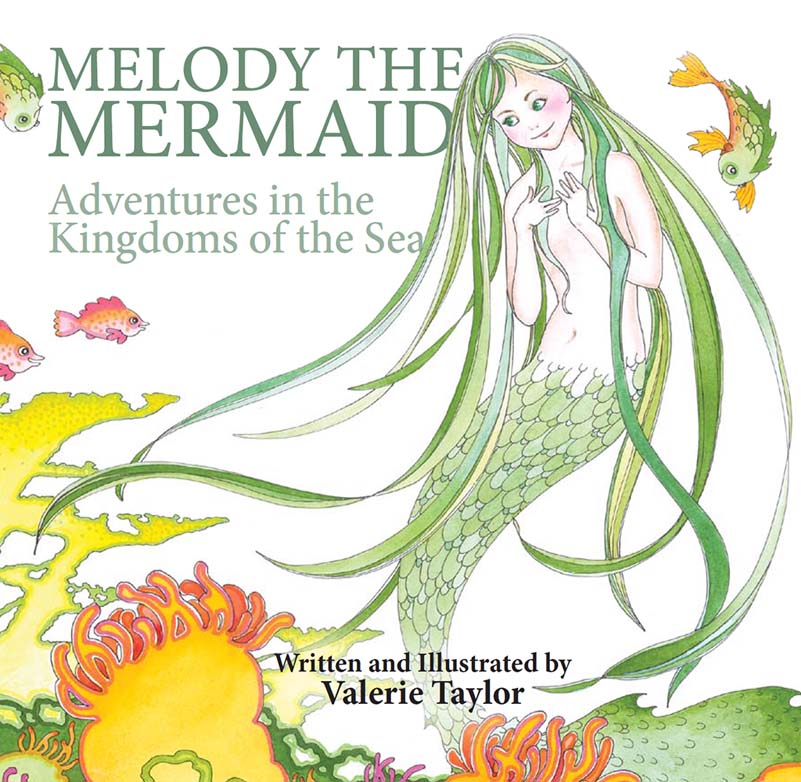 Melody the Mermaid: Adventures in the Kingdoms of the Sea retails for AU/US $24.95.
Launched in conjunction with Melody the Mermaid is a children's colouring book; The Undersea Artistry of Valerie Taylor: A Colouring Book Featuring Original Illustrations by Valerie Taylor', which retails for AU/US $12.95
If you like this, you may also like:
Why Shark Girl Madison Stewart does not have "hope" for our oceans