A new rum-based drink launched by beverage giant Diageo, the drinks producer behind Bundaberg Rum, aims to help save the Great Barrier Reef, with a percentage of profits funding the Coral Nurture Program.
Reeftip, which is launching with a spiced rum premix range featuring hints of Australian inspired local flavours and a spiced rum spirit in October, is donating 10 per cent of its profits to the Coral Nurture Program which will enable the program to accelerate its coral regeneration work at Great Barrier Reef sites and support the scientific research that underpins field work on the reef.
The Coral Nurture Program is a partnership of science and tourism which nurtures the growth of new corals on the Great Barrier Reef, with supporting operators including Wavelength Cruises, Sailaway, Quicksilver Group and Passions of Paradise. The aim is to build the resilience of the Great Barrier Reef and boost coral abundance along tourism sites through innovative scientific methods of coral propagation and planting where it's needed most.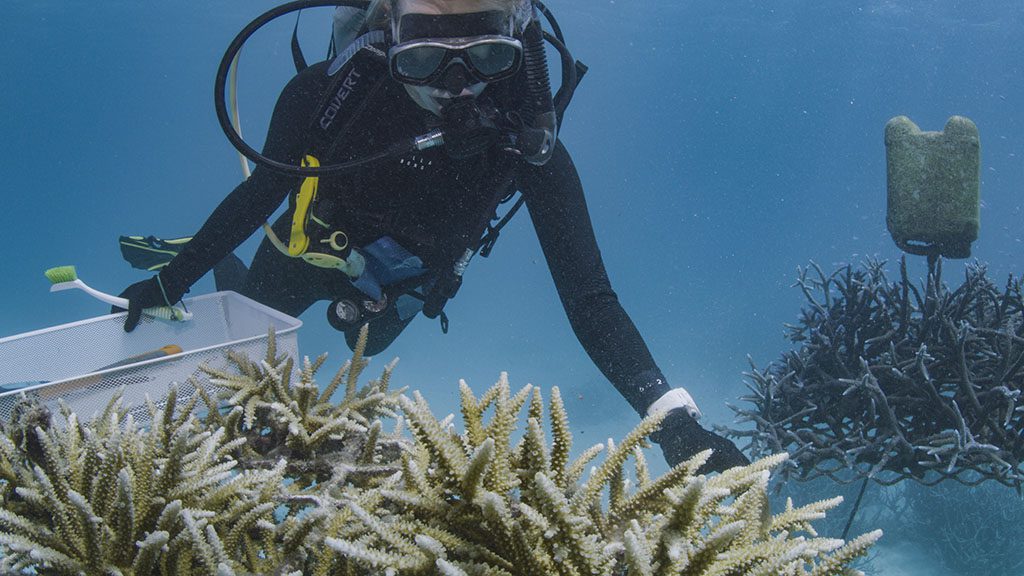 So-called 'corals of opportunity', fragments of coral that have broken off the reef, are collected by volunteers and affixed to a frame. Once they have grown to a reasonable size, they are out-planted to patches of degraded reef, using 'Coralclips'. The Queensland-developed Coralclip® comprises a masonry nail and stainless-steel spring clip; strong enough to anchor out-planted coral fragments to the reef substrate, minus any plastic or chemical adhesive such as concrete.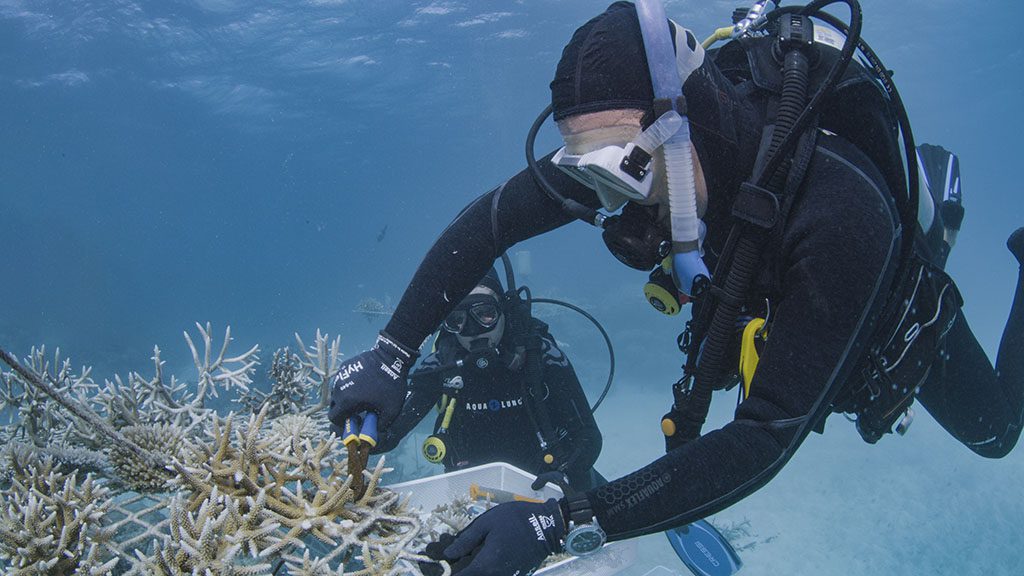 Last year I took great delight in spending three days volunteering with the Passions of Paradise team – a joint effort that out-planted 1500 coral fragments to a degraded section of Hastings Reef and I can't wait to return to revisit my babies to see how much they have grown!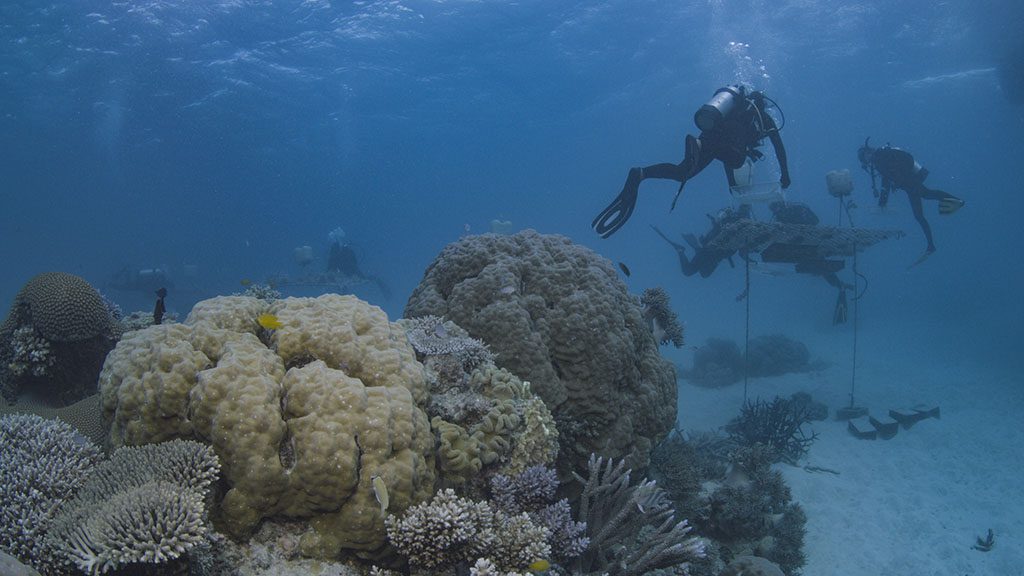 Angus McPherson, Managing Director of Diageo Australia, said: "Australians are getting right behind the local spirits industry and that's why I'm so excited to launch Reeftip, a product that not only tastes good, but does good. Reeftip is about helping scientists and those who live and work on the reef to build its long-term resilience," Mr McPherson said.
"We're incredibly fortunate to have the world's largest coral reef ecosystem on our doorstep, and we all want to see it preserved."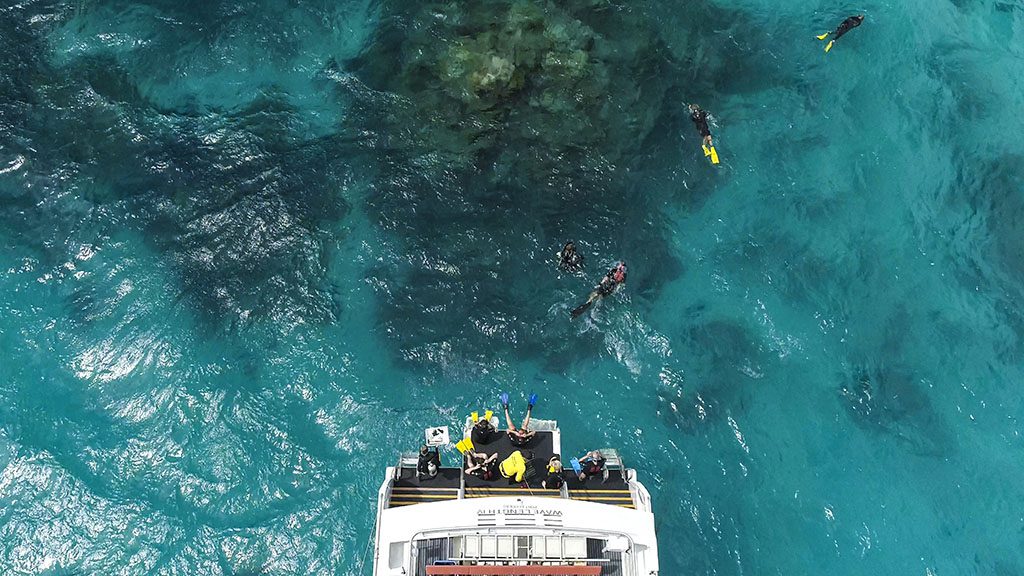 University of Technology Sydney (UTS) Professor and Coral Nurture Program co-founder, David Suggett, says building environmental resilience requires community action.
"It's not just scientists that can be part of positive change. With the support of Reeftip Drinks Co, we'll be able to help more people play a part in securing a better future for Australia's reefs. It's easy to feel overwhelmed in the face of environmental change. The Coral Nurture Program has shown us that if we work together and create communities committed to action, we can bring about real and lasting change – including a more sustainable experience of the reef."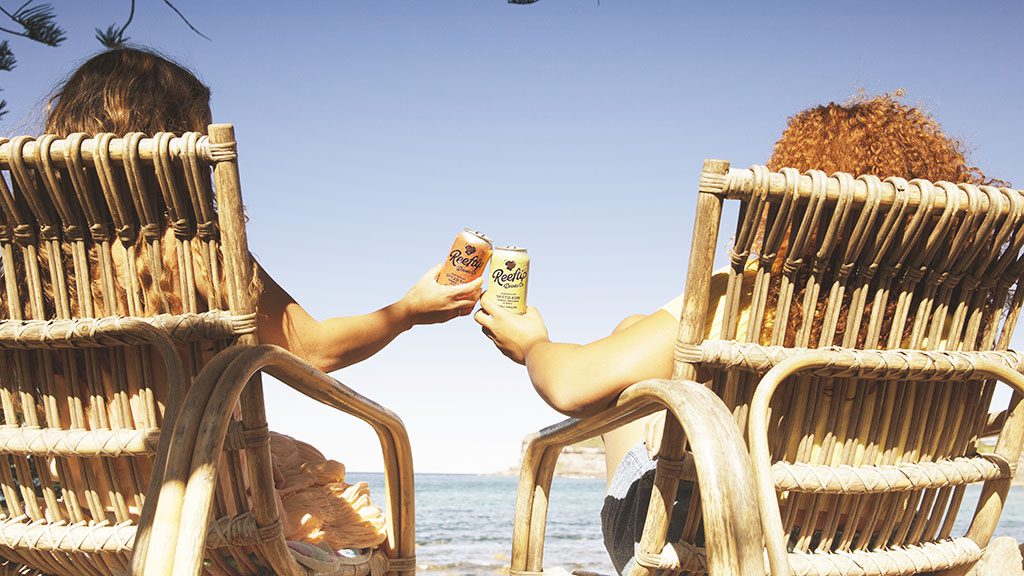 According to Katherine Reid, Chief Executive Officer of Bundaberg Region Tourism: "Nothing says summer like kicking back with a cold drink, with quintessential Queensland flavours. With 10 per cent of profits going towards supporting the Great Barrier Reef, we love that kicking back also means contributing to the preservation of our greatest natural asset.
"It's wonderful to see an Australian brand like Reeftip Drinks Co. take steps to help preserve and regenerate the Great Barrier Reef and empower action in consumers to both contribute to the great work of the Coral Nurture Program and learn more about coral reef health."