Managing Director of Lady Elliot Island Eco Resort, Peter Gash has been recognised as a Great Barrier Reef Warrior.
Peter has demonstrated that we can turn the clock back on the damage we have caused, if we work with the environment rather than against it. In the last 40 years, Lady Elliot Island has been transformed from bare rock back into a vibrant ecosystem. There's more to be done, but this approach shows that we can be successful if we act responsibly and act soon.
Watch this awesome video produced by Matt Raimondo with Tourism and Events Queensland celebrating our 'Reef Guardians' which describes in 2 minutes what has been achieved in 40 years.
As Peter would say, "It is our responsibility to make positive change for the future, not only for our generation but for the generations which follow, we do not inherit this earth from our Ancestors, we borrow it from our children".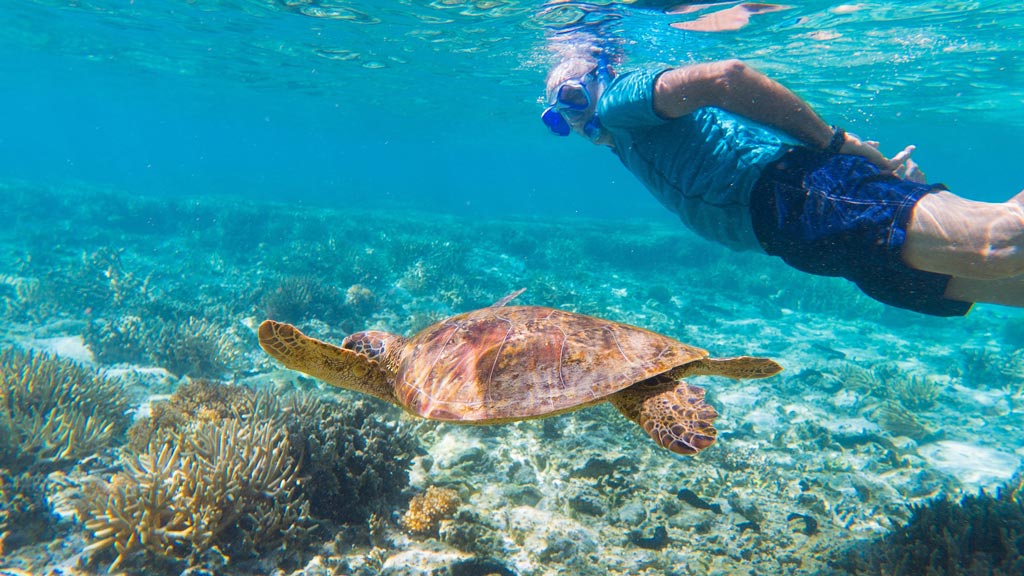 If you enjoyed this posted, you might also enjoy: Lady Elliot Island … Mantas, Turtles and Whales.