This September, the Maldives annual Underwater Festival returns to LUX* South Ari Atoll, a chance to delve deep into the word of marine conservation and explore the stunning coral reefs that surround this atoll.
In partnership with Euro-Divers Maldives and the founder of Project AWARE and PADI Dive Legend, Dr Drew Richardson, the Festival has a cracking line-up of immersive and educational activities, including:
Coral ID and health check dives
Underwater painting sessions with artist Hussain Iphal
iBubble drone dives and workshops
Underwater Scooter Dive Courses
An Outdoor screening of The Blue Planet
Whale Shark dive excursion with resident marine biologist Mark McMillan
Underwater Photography Course
Snorkelling with Olive Ridley sea turtles
Opening and closing gala ceremonies
Each day offers hands-on conservation courses and exciting excursions with the PADI Dive experts to swim with the whale sharks, sea turtles and manta rays. Bringing together the talents of a local Maldivian artist and underwater photographers, the festival is a celebration of the stunning natural habitat of the Maldives and the marine life that call this unique strand of atolls home.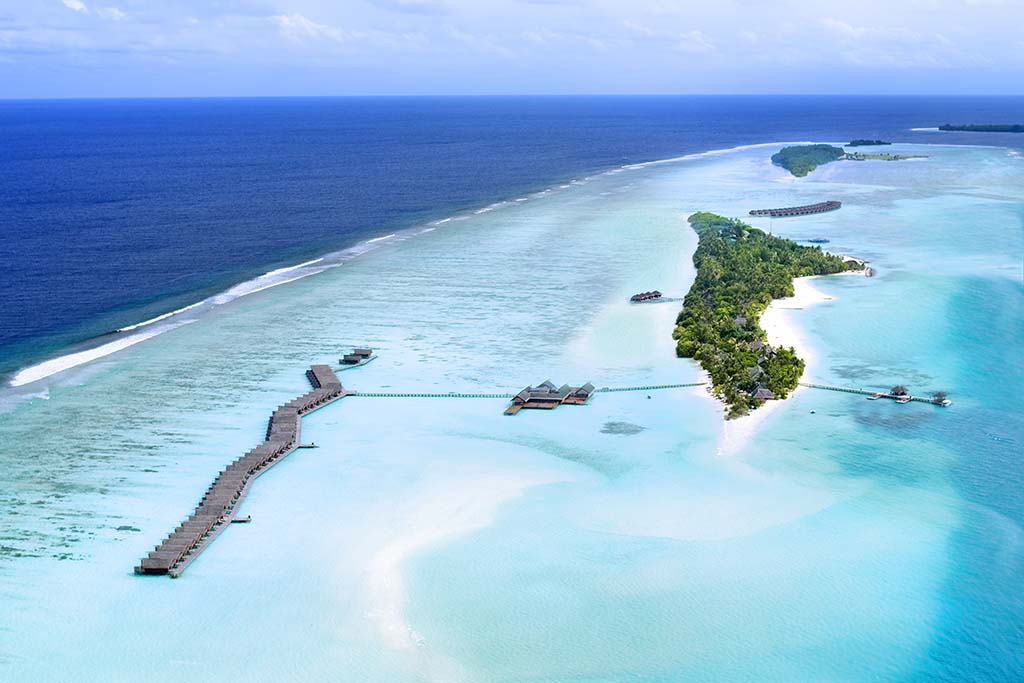 Dr Drew Richardson
A life-long diver and passionate lover of marine conservation, Dr. Drew Richardson was inducted into the International Scuba Diving Hall of Fame in 2008. Known internationally as one of the most influential people in diving and diver education, he has directly trained and certified over 3000 divers at all levels, and has logged over 5000 dives. He is also the CEO of PADI Dive Worldwide and the founder of Project AWARE.
"With plastic, pollution and overfishing, there are many issues to address, but it's not too late, Richardson said. "We can reverse some of the damage that has been done by working together to conserve and protect marine resources."
Painting to Save the Seas
A talented artist born and raised in the Maldives, Hussain Iphal mixes his artistic vision with the elements, blending his love for the sea with his skills in painting with acrylics and other mediums.
An accomplished artist, he is using his art to draw attention to the challenges facing today's oceans and the specific threat to an island nation which thrives off of the sea. Iphpha has dedicated his time to protect the local reefs in the Maldives and with his recent underwater painting projects he says "I want the whole world to witness this artwork and I want to promote and spread awareness among everyone."
Underwater eye
Accompanied by underwater drone expert, Benjamin Valtin, learn all about this high-tech wonder, the iBUBBLE, and receive your own personal video footage of your diving experience in the iconic waters of the Maldives.
Need for speed
Join PADI Dive experts for a morning and afternoon of underwater exploration with fast and fun underwater scooters.
If you're interested in joining me at the Underwater Festival – email us at info@diveplanit.com or complete the Contact Form below:
Pricing / availability enquiry