Biodiversity #22 – Queensland Groper (Epinephelus lanceolatus)
The largest bony fish associated with coral reefs growing to nearly 3m length. Has a large mouth and rounded tail.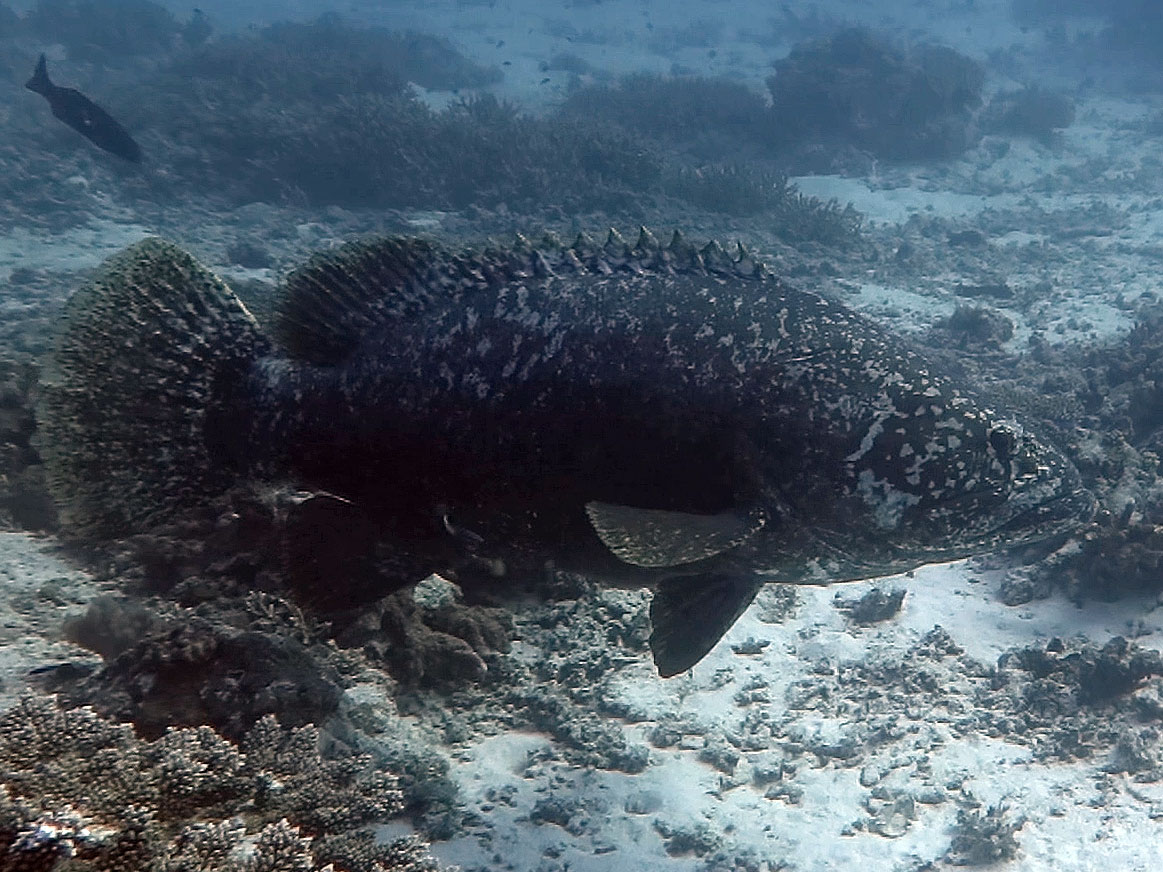 Diet includes sharks and young turtle. Known in Australia as the Queensland Groper – it is the aquatic emblem of Queensland. This fine specimen hangs out at Lady Elliot Island on Queensland's Great Barrier Reef. (Known elsewhere as the Giant Grouper, brindlebass, brown spotted cod, or bumblebee grouper).