Coral reefs around the world, including our own beloved Great Barrier Reef, face a number of growing threats, the greatest of which is climate change. There are many things you can do at home to address climate change, and here are a few ways to directly help the Reef.
There are a number of programs in place offering direct intervention to nurture the reef and strengthen its ability to recover, many of which are managed in partnership with local tourism operators.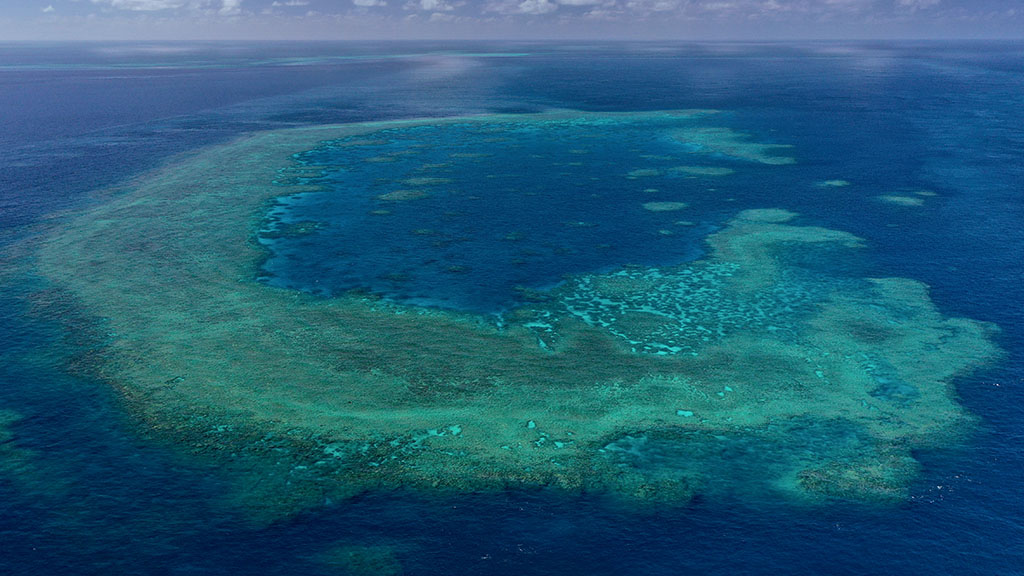 1. Take part in the Great Reef Census
The Great Reef Census is a citizen science project managed by Citizens of the Great Barrier Reef, which is designed to capture large-scale reconnaissance data from across the world's most famous Reef, helping to support reef research and management.
With over 3000 individual reefs scattered across an area the size of Italy, capturing data from across the length and breadth of the Great Barrier Reef is an immense task which requires innovative ways of working together. The Reef Census does just this, bringing together a diverse range of vessels; from tourism and dive boats, to research ships, yachts and super yachts, all working collectively across the Reef to achieve this goal.
The Reef Census is managed in partnership with the University of Queensland, the Great Barrier Reef Marine Park Authority (GBRMPA) and the Australian Institute of Marine Science with support from James Cook University, the University of Technology Sydney and the University of Tasmania, and anyone can take part.
How divers can help. Divers can take part each year by completing a simple, photographic survey at any of the 3000 reefs across the Great Barrier Reef. Better still, join one of Diveplanit's Coral Sea Foundation expeditions to the remote outer reefs in the Whitsundays region on board MS Kiana.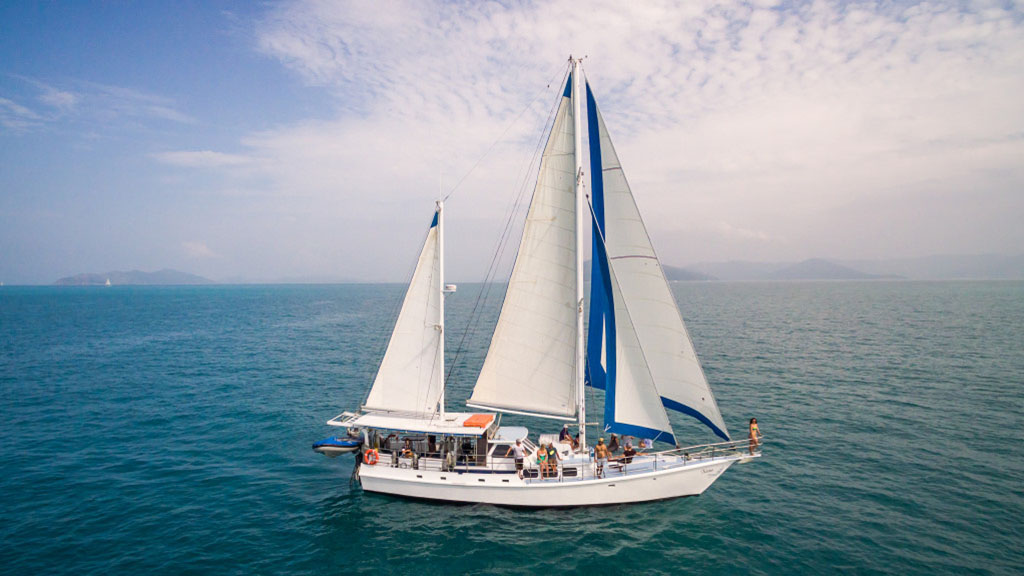 If you can't physically visit the Reef, Citizens recently partnered with PADI to take this program global. Citizens of the Great Barrier Reef are calling upon divers worldwide, and all who care about the future of the ocean, to help turn these images into meaningful data, helping scientists better understand the health of the reef system. Each image can be analyzed by anyone, anywhere, with internet access and a few minutes to spare. Get involved in the survey here.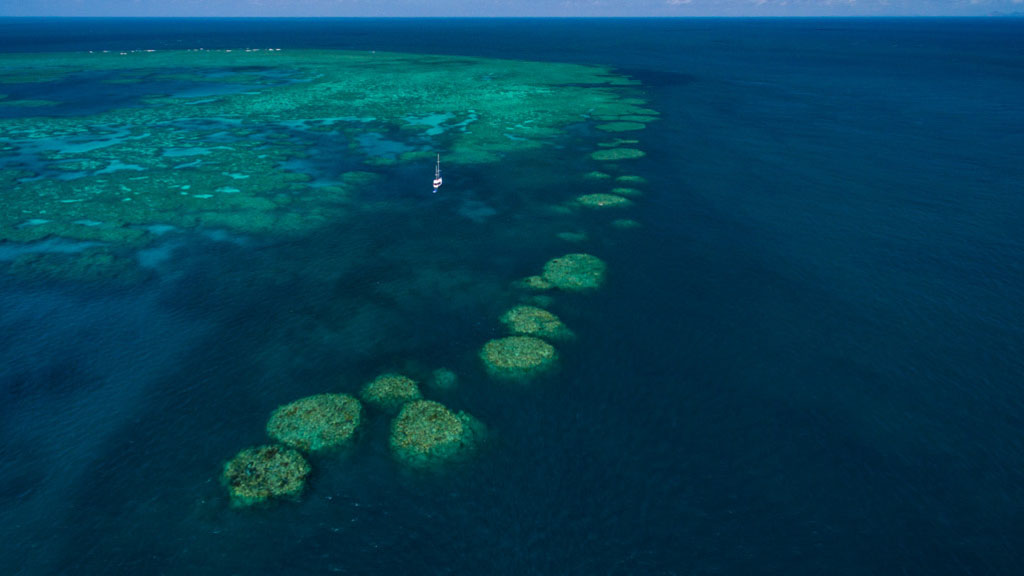 2. Become a Coral Nurturer with Passions of Paradise
The Coral Nurture Program was developed by UTS researchers Associate Professor David Suggett and Dr Emma Camp in partnership with four tour Cairns and Port Douglas-based operators including Passions of Paradise. It focuses on long term stewardship and adaptation to help economically valuable reefs stay healthy.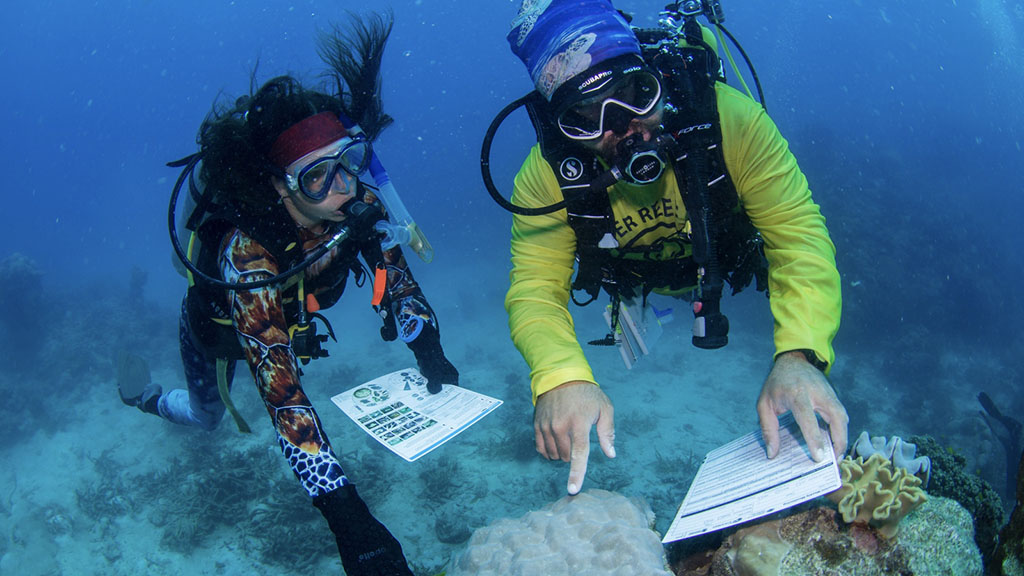 Scientists are assisted by the dive crew and volunteers on day trips to the reef to collect 'corals of opportunity', that is, pieces of corals that have broken off the reef and fallen to the sandy sea floor, where they cannot find purchase and would therefore otherwise die.
These 'seedlings' are then attached to a wire frame where they are monitored for a few weeks for health and growth, before being out-planted to parts of the reef that have been depleted of coral cover by either storm damage, bleaching or crown of thorns sea star outbreaks.
How Divers Can Help. Experienced divers can now join conservationists assessing reef health on the Great Barrier Reef with a new tour launched in Cairns by Passions of Paradise. Guided by a Master Reef Guide, participants will survey reef locations to monitor the health of corals and marine life, complete Eye on the Reef sightings network submissions and Rapid Monitoring Reports for the Great Barrier Reef Marine Park Authority (GBRMPA). Divers will also monitor the coral planting undertaken through the Coral Nurture Program which is being supervised by the University of Technology Sydney.
3. Go Coral Gardening at the Museum of Underwater Art
Located on John Brewer Reef off the coast of Townsville, the Coral Greenhouse, an installation by world-famous English sculptor Jason DeCaires Taylor, is the second of a planned four structures to be installed as part of the Museum of Underwater Art.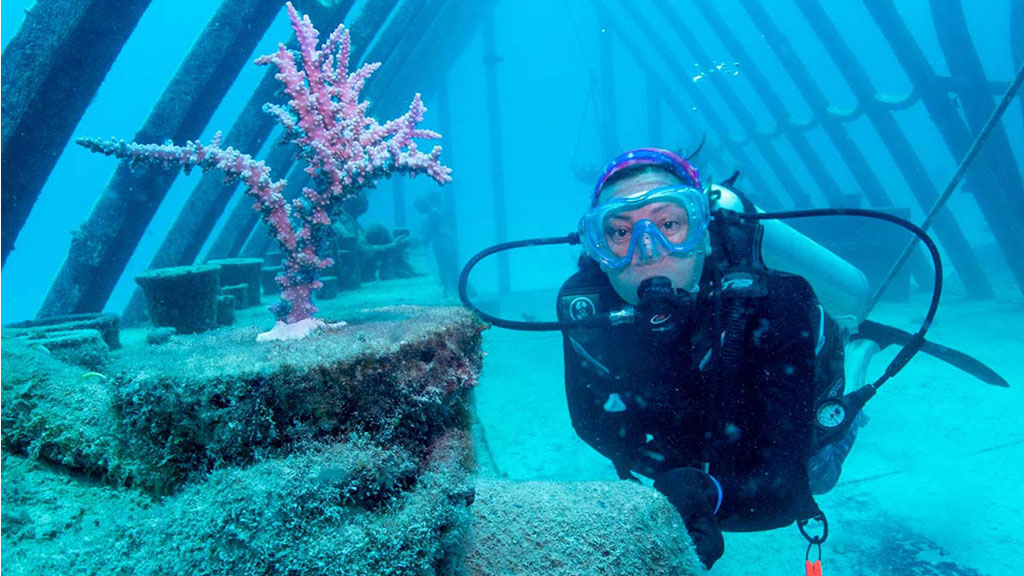 The first, Ocean Siren, located in shallow water on The Strand in Townsville, illuminates at night glowing different colours indicating live water temperature data from Davies Reef weather station on the Great Barrier Reef, sharing a crystal-clear message (and warning) of the ocean's increasing temperature and the implications that has on the Reef.
With help from local dive operators such as Adrenalin Dive and Yongala Dive, the conservation program associated with the structure is being managed by Reef Ecologic. The team will plant 'corals of opportunity' in the various pots and planters on one side of the Greenhouse, leaving the other side to attract coral growth naturally, so they can monitor the difference, both of coral growth and fish life.
How divers can help. Divers visiting the Coral Greenhouse contribute to the management of the coral propagation program, with a percentage of the day trip fee donated directly to Reef Ecologic.
4. Sponsor a Coral Tree at Fitzroy Island
The Reef Restoration Foundation's 'Coral Crusaders' have been growing corals on coral tree frames on the fringing reef at Fitzroy island since 2018 and a second nursery has now been established on Hastings Reef, 56km off Cairns.
The next generation of coral starts as a cutting, about the size of your finger, which are attached to coral tree frames in an ocean-based nursery. The frames accelerate the growth of the corals, which are checked regularly, cleaned and measured to ensure there are no signs of disease. Once the coral cuttings reach a certain size, they are outplanted to degraded reefs that have been identified as high value sites.
How Divers Can Help. Divers can help in several ways, from adopting an individual coral for $50, a branch for $500 to nurturing an entire nursery for $80,000. Divers with Rescue Diver certification and above are also invited to volunteer to help monitor and maintain the Coral Trees on Fitzroy Island. Or you can simply make a one-of donation.
Learn about Life on MARRS… Reef Stars
Installed by a team that includes Reef Magic's marine biologists, GBRMPA Master Reef Guides and local indigenous rangers, 50 'Reef Stars' were installed on Moore Reef in 2020, near the Reef Magic pontoon, in efforts to help restore a section of the reef badly damaged by Cyclone Yasi in 2011.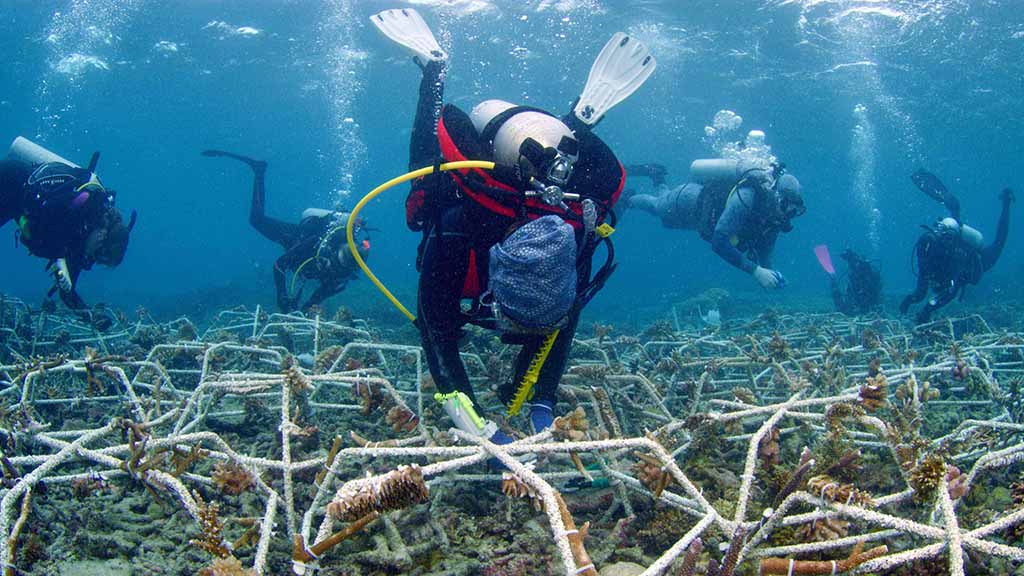 This reef resilience program, being managed by Reef Magic Cruises in collaboration James Cook University, was developed by a team from consumer goods giant Mars, as part of the company's Sustainable in a Generation Plan. It's called the Mars Assisted Reef Restoration System (MARRS). (Yes, that's Mars as in Mars Bars.)
MARRS Reef Stars are hexagonal sand-coated steel structures that provide a stable base for coral fragments to grow. They have shown impressive results from earlier installations in the Indonesian province of Sulawesi, where coral cover at sites has increased from 10% to over 60% within just two years.
How Divers can Help. Support the operators that are assisting scientists with this project by booking a dive trip with Reef Magic or Dreamtime Snorkel and Dive.