Introduction
Location
Accommodation
Diving
Pricing & Schedules
Enquire Now
Eco Divers Lembeh together with White Sands Lembeh is a dive resort dedicated to the serious muck-diving photographer, offering all the comforts of a boutique luxury resort combined with all the conveniences of a liveaboard.
Dive days are spent aboard the purpose built fast and comfortable 15 fiberglass speedboat 'Clarissa' allowing divers relaxation and convenience. This boat is fitted with everything requires in comfort and safety for a full day of diving. Clarissa has a shaded salon with comfortable seating, a sundeck, toilets and showers, and snacks, fruits and unlimited tea and coffee are provided throughout the day. There are a maximum of 12 divers per boat and a maximum of 4 divers per guide.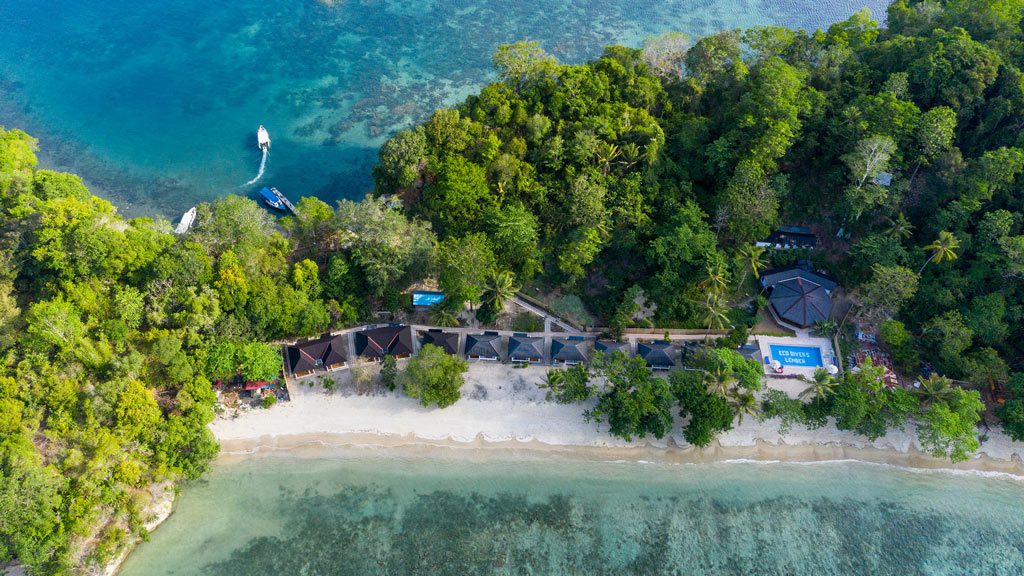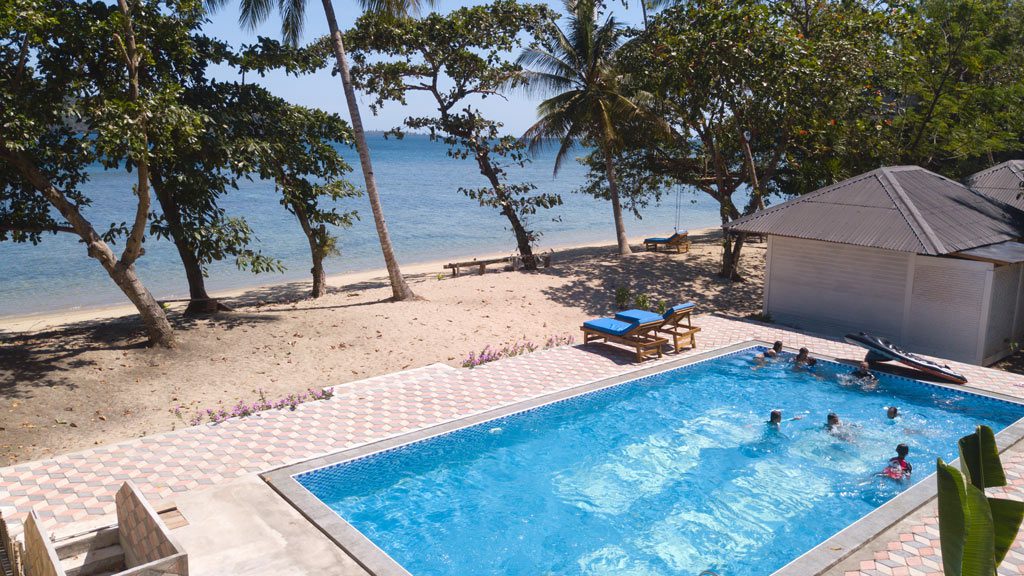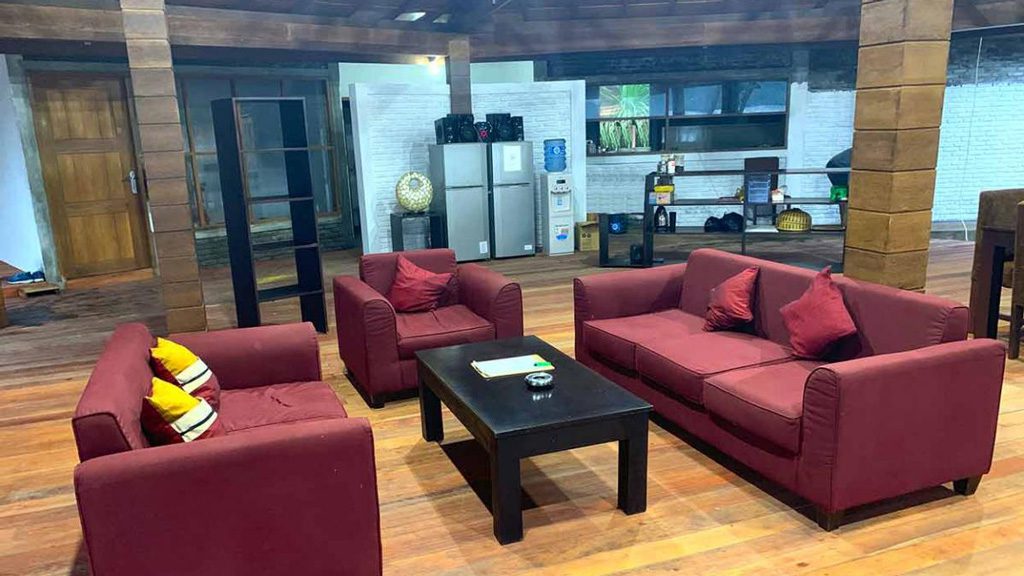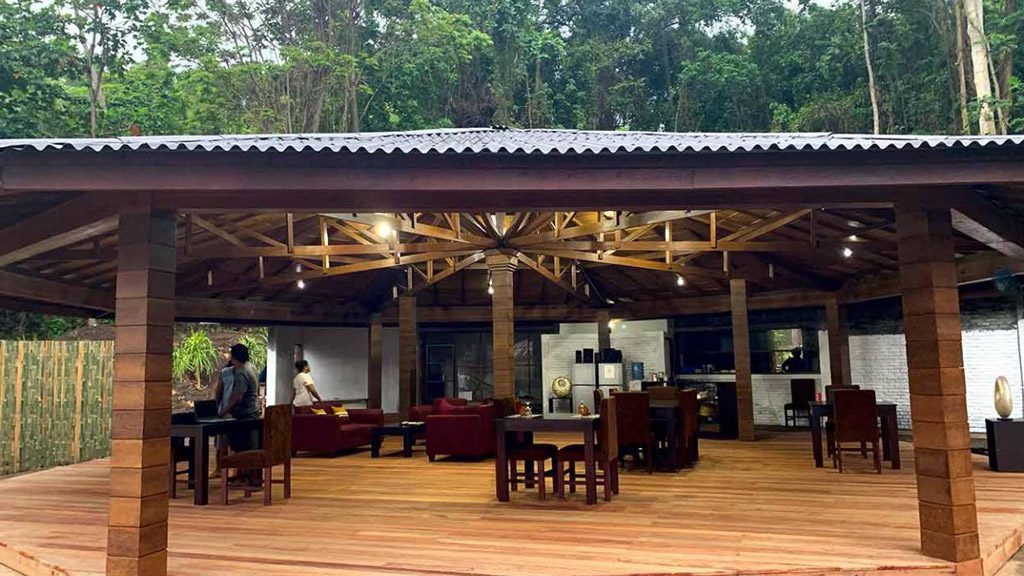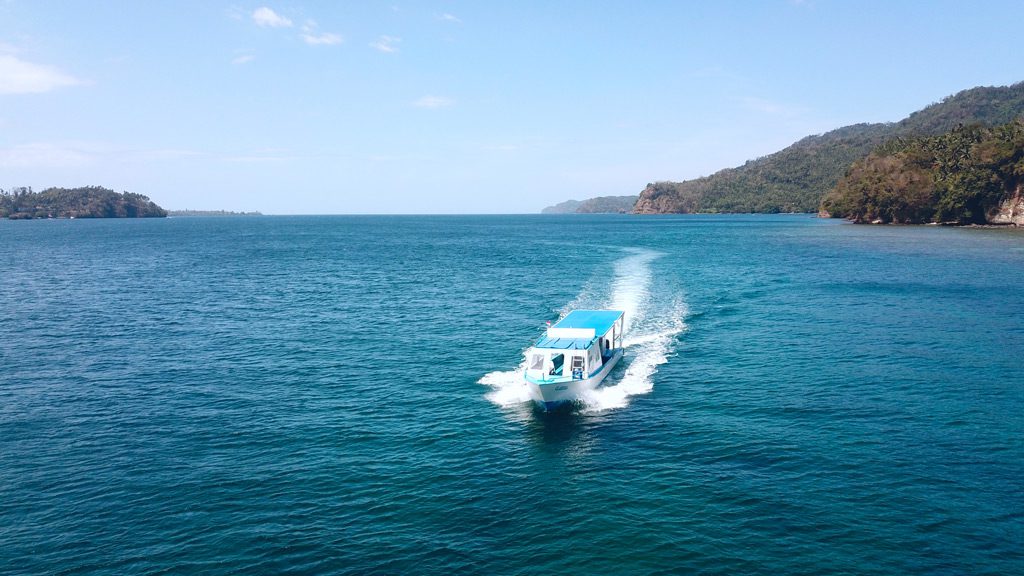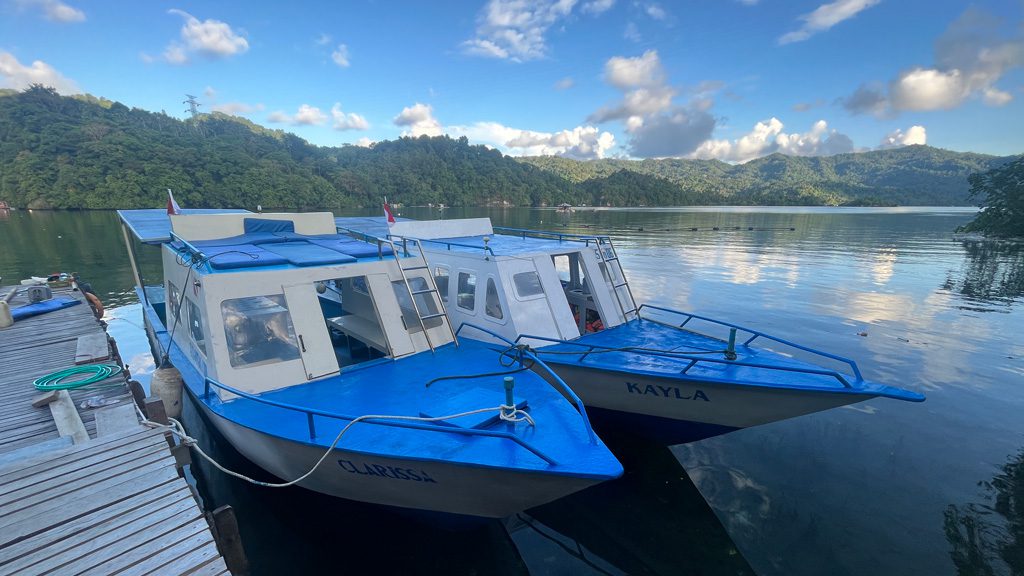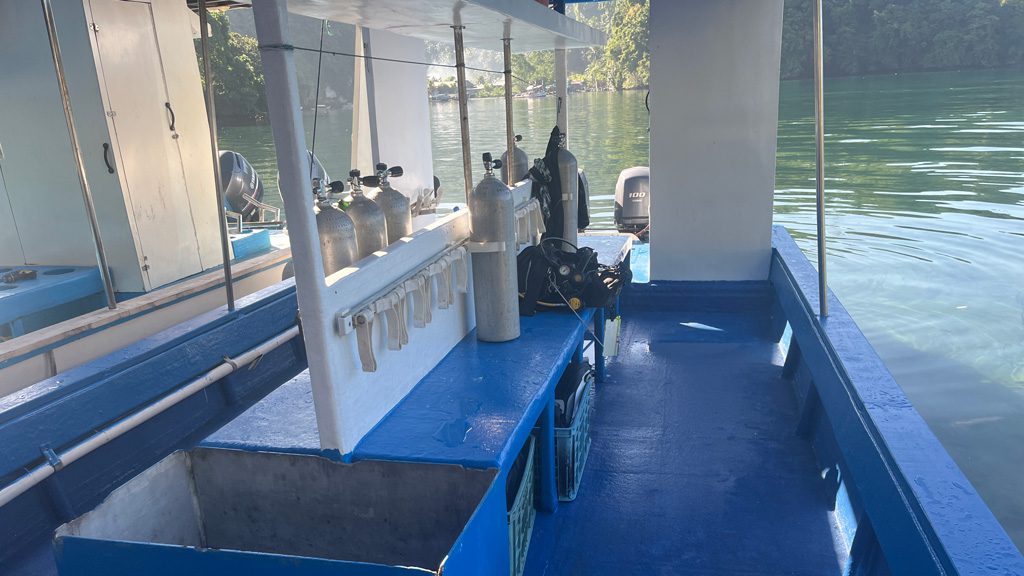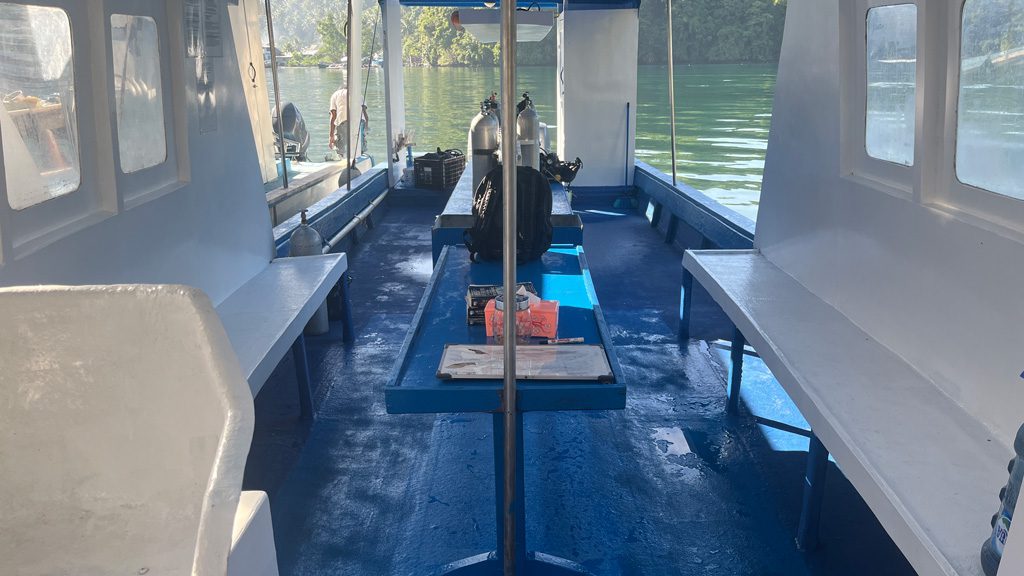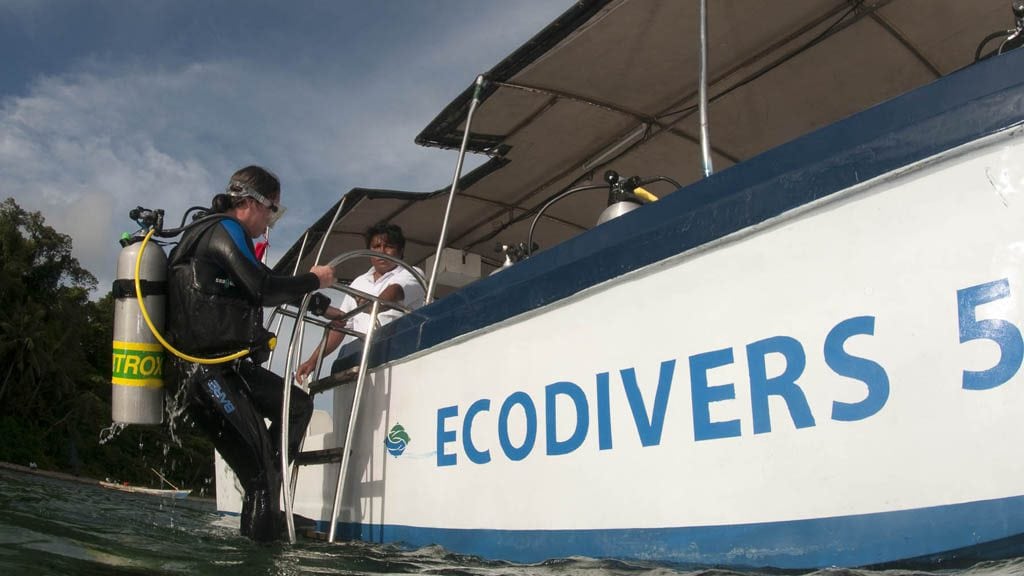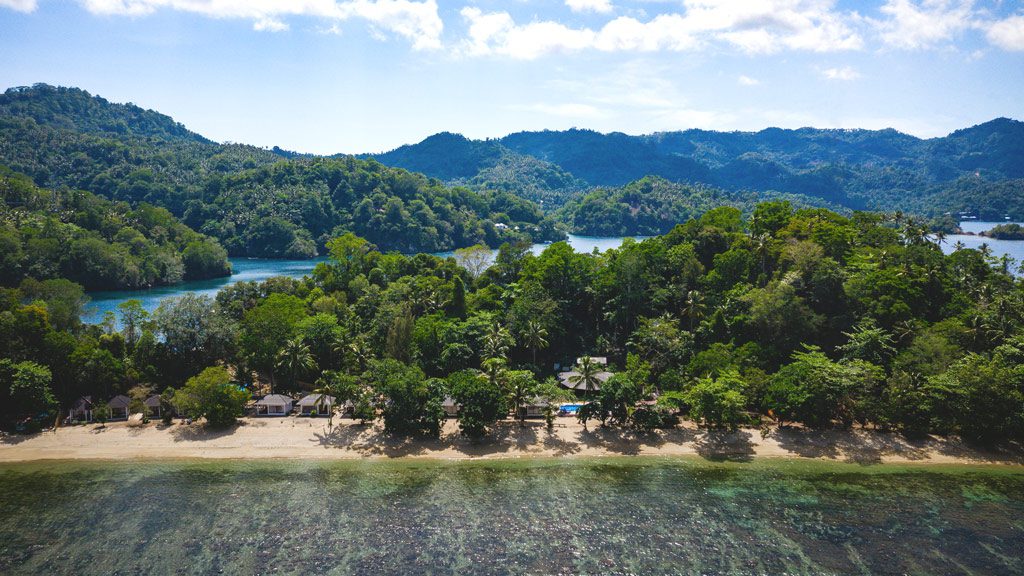 Although snorkelers and boat sitters are catered for, this is a resort is best suited for serious divers, not one for non-divers.
Staying Connected
There is a free WiFi internet connection for guests. There is a reliable mobile phone reception.
We think…
This dedicated and unique dive resort is excellent for the serious diver and underwater photographer. The world-renowned muck diving sites of Lembeh Strait are not far away. No service is too small for the always helpful and friendly staff at the resort. The food is outstanding!
White Sands Resort Lembeh, formerly known as Lembeh Cottages, is located on a quiet side street in Bitung town. Transfers from the airport are included for a stay of 7 days or more and the transfer is about 60 minutes by car.
White Sands Beach Resort is the smallest of all dive resorts in Lembeh Strait. It only accommodates up to 16 divers which guarantees personalised service and a staff-to-guest ratio of two staff members for every guest.
The resort features 12 air-conditioned guest rooms with single, twin or double beds. All rooms have private en suite bathrooms with hot water, shower and western toilet.
The resort boasts clean and comfortable accommodation, an exceptional cuisine, outdoor restaurant, lounge bar with satellite TV, swimming pool, professional Indonesian Spa, 24 hour front desk, and daily housekeeping.
Oceanfront Cottages are spacious with calming sea views and include a welcoming terrace – the perfect place to relax or sip a drink at sunset. Each Cottage has an ensuite bathroom with a semi-open shower to give your holiday that extra tropical touch!
The highly trained Indonesian chefs ensure that every meal will be a mouth-watering feast of delicious Indonesian and international favourites. Guests can select from an extensive a la carte menu where all meals are prepared fresh on a daily basis. Local produce is sourced in the local market each morning.
If you are travelling with up to five of your diving friends, you can also experience a unique service only offered by Eco Divers Resort Lembeh: a "Private Dining Experience". Your private hostess serves you dinner in the privacy of your very own air-conditioned dining room. This stand-out service comes as part of their standard package.
Eco Divers Resort Lembeh is not a place for non-divers but is a place where serious divers will enjoy the fact that everything is centred on diving – day in, day out.
Double Ocean View Cottage
Triple Share Cottage
Duplex Cottage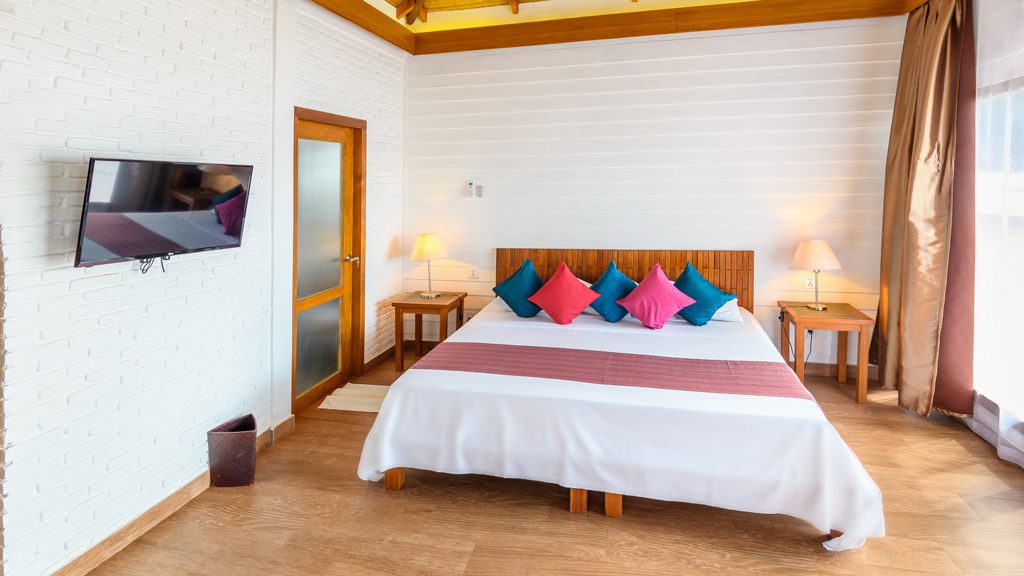 Eco Divers, a PADI 5 Star IDC, provides you with a highly personalised, organised, relaxing and safe dive experience. Their dive capacity is limited to 16 divers and a maximum of just 4 guests per dive guide, so you get to see and photograph everything that the amazing Lembeh Strait has to offer. The dive guides are amongst Lembeh's most skilled and knowledgeable.
Dive Service
Eco Divers Lembeh offers the serious diver a new way of diving. They are the only purpose-built 'Day Liveaboard' boat operating in Lembeh. It is fitted with every comfort and safety feature you need to enjoy your full day's diving. You get to dive in a very relaxed atmosphere.
You will be based on the 'Day Liveaboard' for the entirety of your dive day. 2 smaller speedboats will bring the small group of divers to various dive spots. The larger day vessel features a shaded salon with comfortable seating where you will return to each day for a hot buffet lunch. Free snacks, fruit, tea and coffee are complimentary throughout the day.
The 'Day Liveaboard' also features toilets and showers, fresh towels, an on-board hostess, free WiFi connection, charging points for camera batteries and laptops. DAN oxygen and first aid kits are also provided. The vessel is equipped with VHF radio, GPS, mobile phone, life jackets, life rings and navigation lights.
Transfers between the resort and the 'Day Liveaboard' take approx. 15 minutes each way and are operated by a comfortable air-conditioned vehicle.
Dive Sites
The Lembeh Strait is one of the world's best dive areas for 'muck diving', 'critter diving' or 'macro diving' – whatever you choose to call it. It is a paradise for divers who are looking for the smallest and rarest of critters. There are specific sites where you are very likely going to see scorpionfish, ghost pipefish, seahorses, crabs and angler fish and more nudis than you can point a scoffling stick at. These sites, including the two wrecks, are a highlight for underwater photographers and lovers of muck diving.
Please do not expect beautiful coral reefs swarming with colourful reef fish in perfect visibility.
There are partial rather cool currents in the Lembeh Strait. The water temperature can get as low as 22°C (71°F), a warmer 5mm wetsuit is recommended.
From July through to November the water temperature averages 25°C-26°C (76-78°F), and December through to June water temperature averages 28°C (82°F). The Strait is also subject to the occasional cool current (22°C), and as muck divers tend to move at a glacial pace and often dive at night, dressing for warmth is recommended. Take at least a 3mm wetsuit, if not even a 5mm, and a thin hood, and thin dive undergarment for flexibility.
There are two diveable wrecks in Lembeh: Mawali and Kapal Ikan. Both wrecks are overgrown with beautiful corals and resting in about 15-30m.
Mawali: The Mawali or Tanduk Rusa is the most commonly dived wreck in the Strait. This Japanese freighter from WWII is lying on its port side and has a length of 90m. The wreck is still complete with propeller, beams, bridge and engines. The cargo holds are safe to visit, but the machine room is unstable and should be avoided. The wreck acts as an artificial reef, so is attractive even for divers who are not particularly interested in wrecks. There are no currents, so it is a fairly easy dive.
Kapal Ikan: This 40m steel fishing vessel is seldom visited by divers. Although not an old wreck, it is already becoming overgrown with sponges and corals. She stands on her keel and is largely intact, providing a home to lots of fish and lobsters. Sometimes stronger currents make anchoring difficult.
Pricing for Eco Divers Lembeh
Valid until 31st March 2024
AUD
USD
7 Nights Double / Twin Share with 6 diving days (12 morning-dives)
1205
USD
|
1205
7 Nights Single with 6 dive days (12 morning-dives)
1415
USD
|
1415
7 Nights Double / Twin Share with 6 diving days (18 day-dives)
1385
USD
|
1385
7 Nights Single with 6 dive days (18 day-dives)
1595
USD
|
1595
This resort's prices are in USD. The AUD prices shown are based on the current exchange rate. The price paid in AUD will be based on the actual exchange rate at the time any payments are made.
Pricing includes accommodation in an air-conditioned Oceanfront Cottage, all meals, 2 or 3 guided day dives per dive day (as specified), air fills, tanks, weights, boat (excluding transfers)
The per person pricing above is indicative only: we show 7 night with 10/12 dive packages at high-end and lower-end rooms (singles & doubles) for the purposes of comparison. We can give you a price (and availability) for any combination of nights/dives you wish to undertake, which will include any discounts due to you as part of that package, and any exclusions, or items payable at the resort. Please use the [Enquire Now] tab to give us your exact requirements and we'll give you the best deal we can.