Introduction
Location
Accommodation
Diving
Pricing & Schedules
Enquire Now
The Galapagos Aggressor III liveaboard offers year-round diving in the Galapagos Islands, with the 7-night dive trips departing Thursday each week. All Galapagos Aggressor III liveaboard trips include diving Wolf Island and diving Darwin Islands. At 30m, the Galapagos Aggressor III is a very stable and comfortable dive liveaboard, taking up to 16 dive guests in 8 double and twin cabins.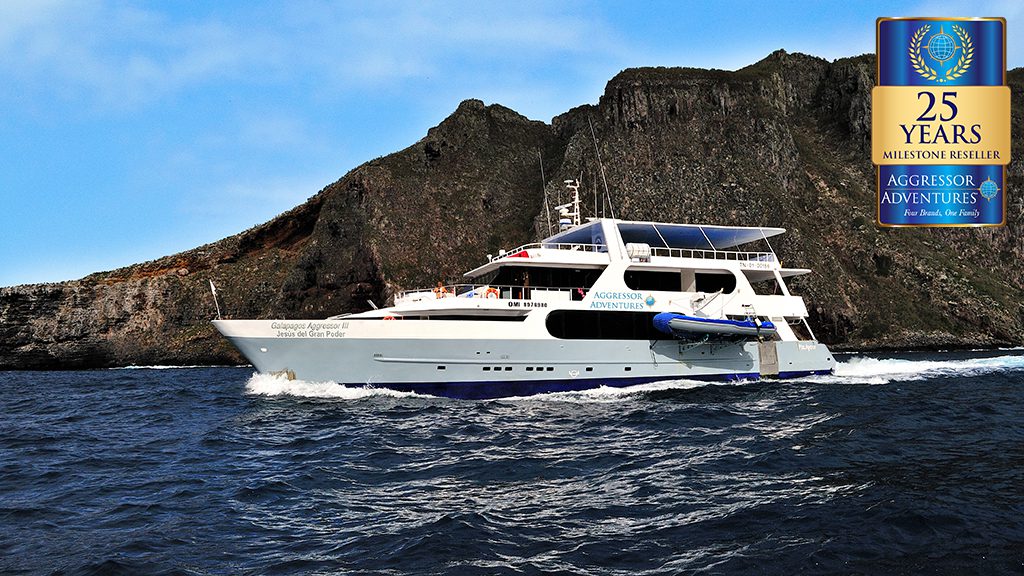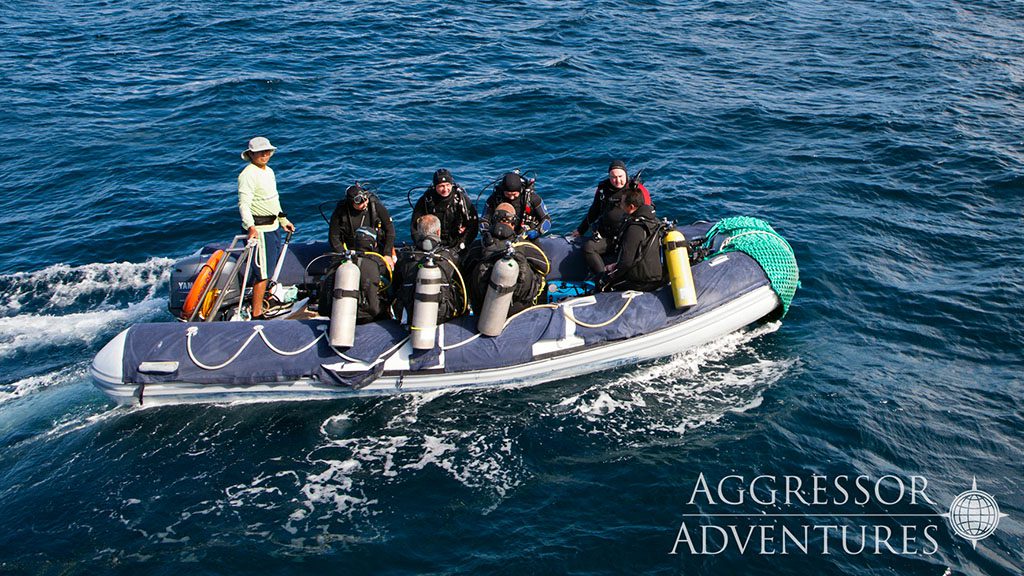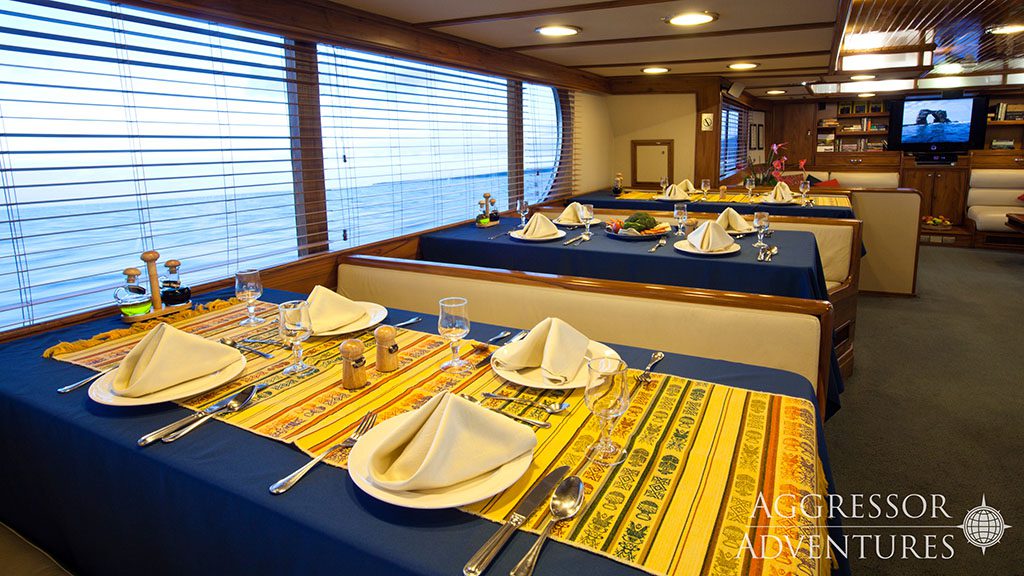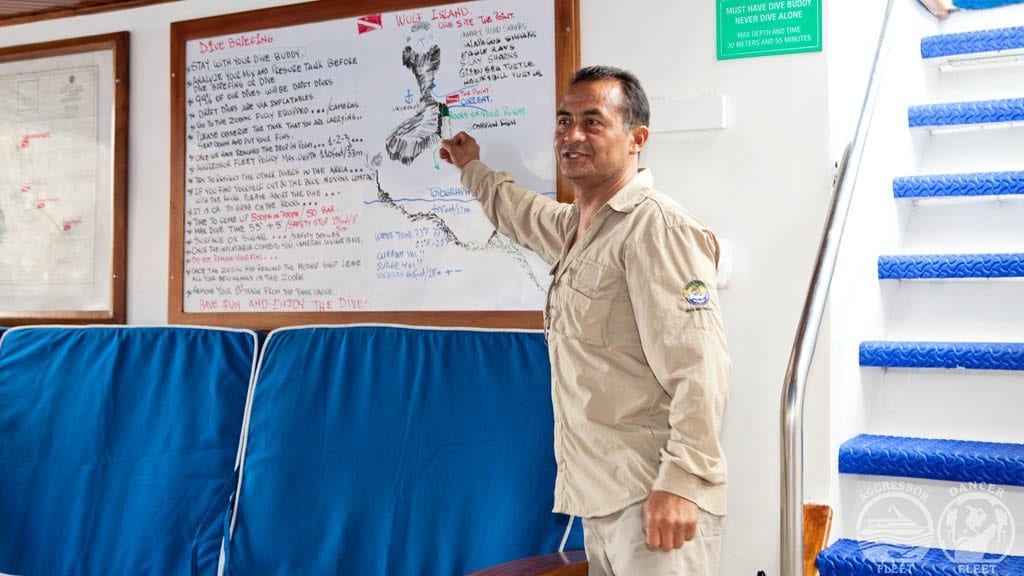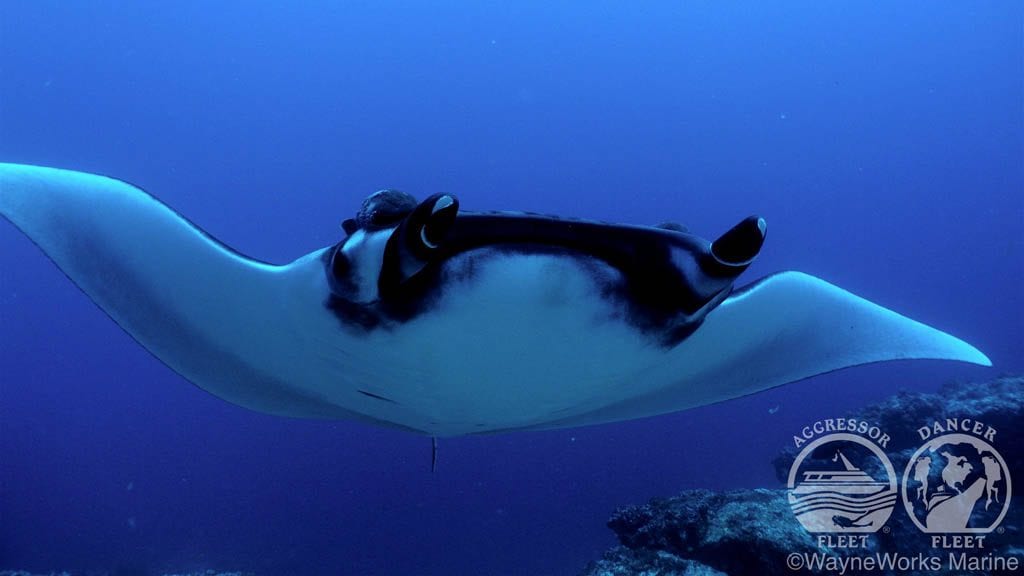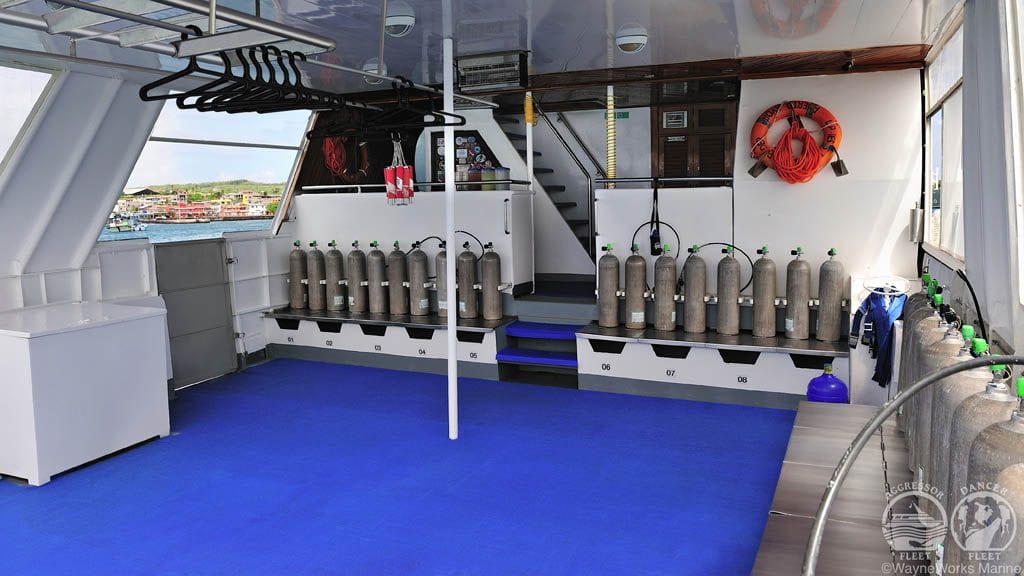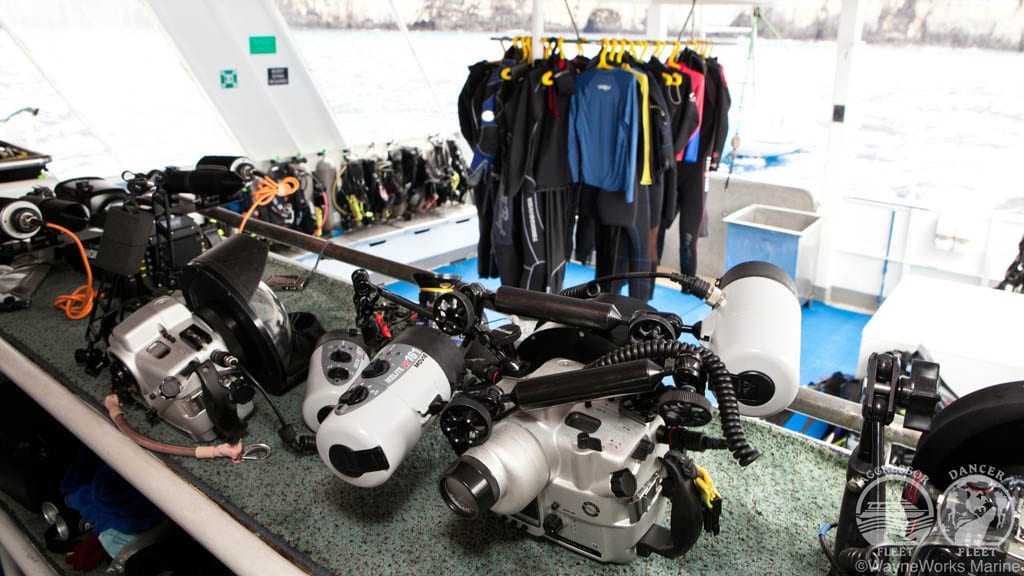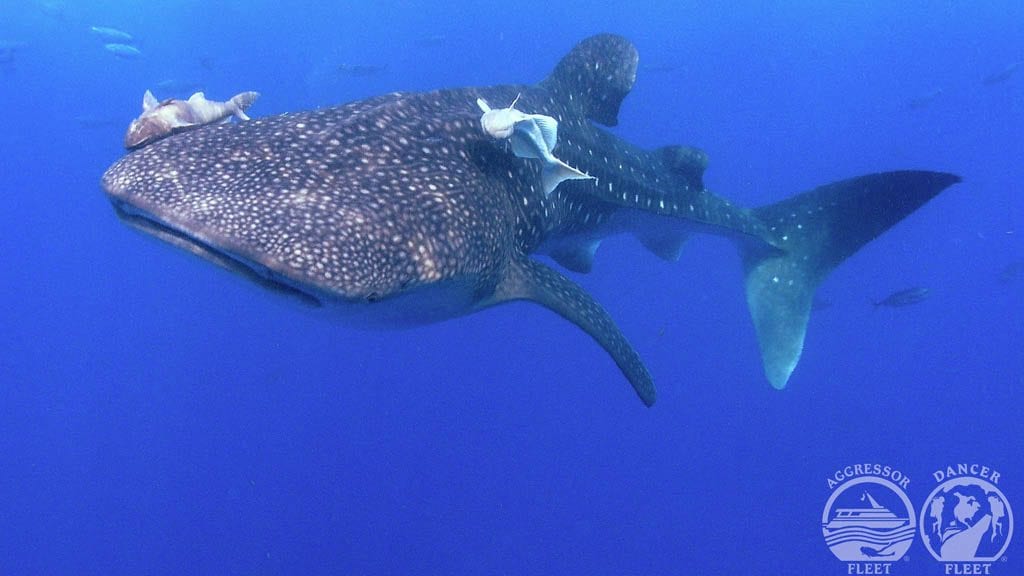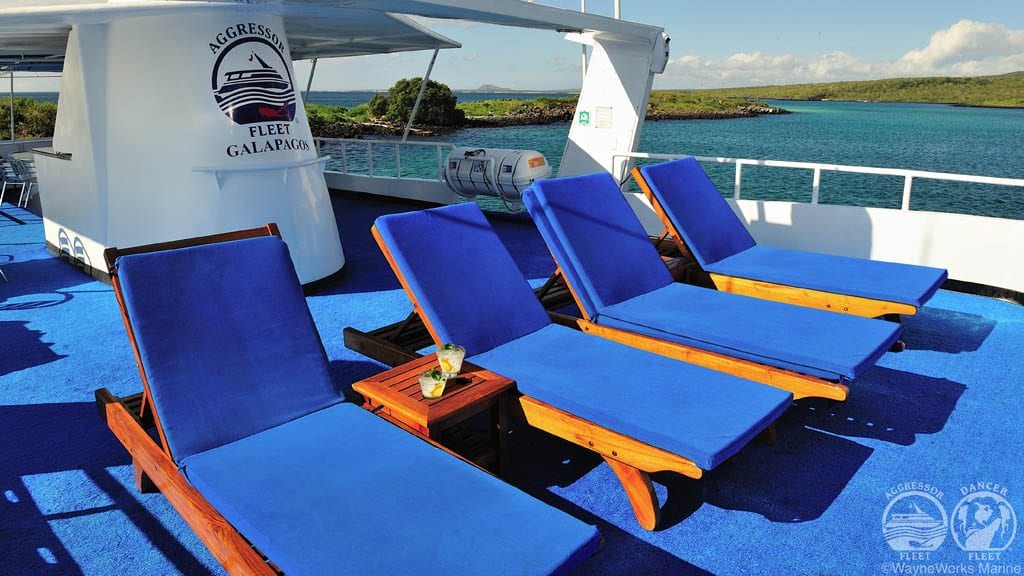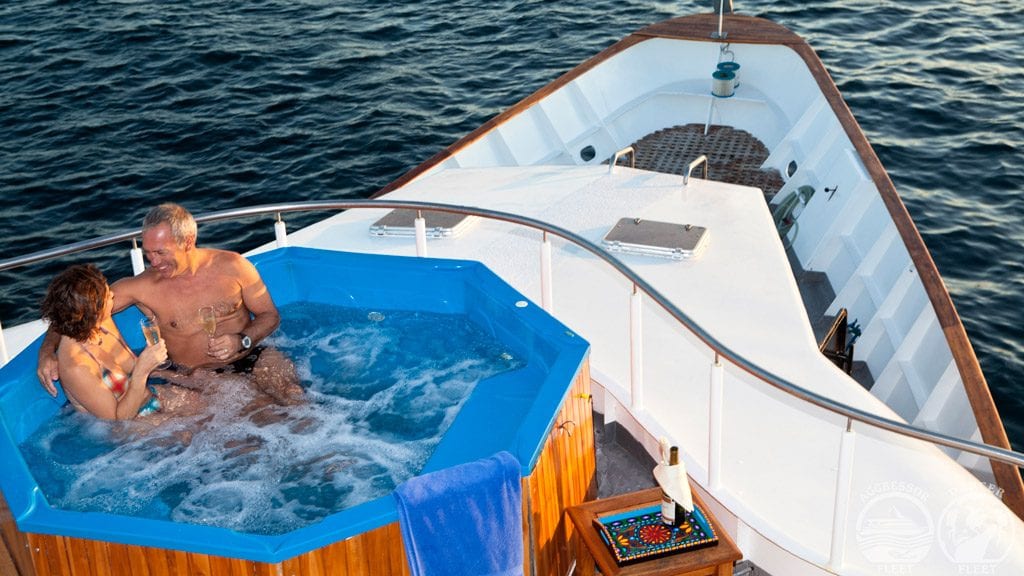 Features
Galapagos Aggressor III is fully air-conditioned with a spacious lounge and separate dining areas. Dining is a serious part of the Aggressor liveaboard experience, and meals are served by wait staff at the table, with beverages including local beer and wine are included.
Galapagos Aggressor has two sun decks (with partial sun protection) and the loungers are perfect for those seeking to top up their tan; and there is a Jacuzzi in the bow, for those who can't get enough of the water.
We think…
The Galapagos Aggressor III is a very comfortable liveaboard vessel, with excellent service both during the cruise and during the diving.
The Galapagos Aggressor III itineraries depart from Baltra. The ship dock is just 10 minutes by bus from the airport in Baltra (Santa Cruz).
All cabins on the Galapagos Aggressor contain individually controlled air conditioning, a TV / DVD player, hairdryer and en-suite bathroom.
The 4 master staterooms are on the upper deck, each with 2 single beds which can be converted to a queen bed, as well as a large window for great views.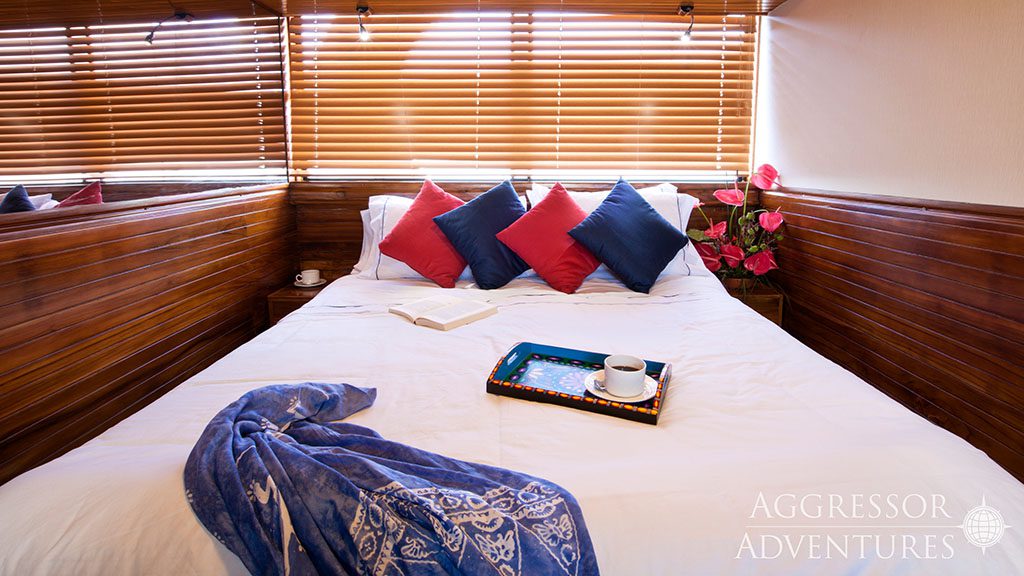 The 4 deluxe staterooms are located on the lower deck of the ship and have 2 single beds (side by side) with a porthole window.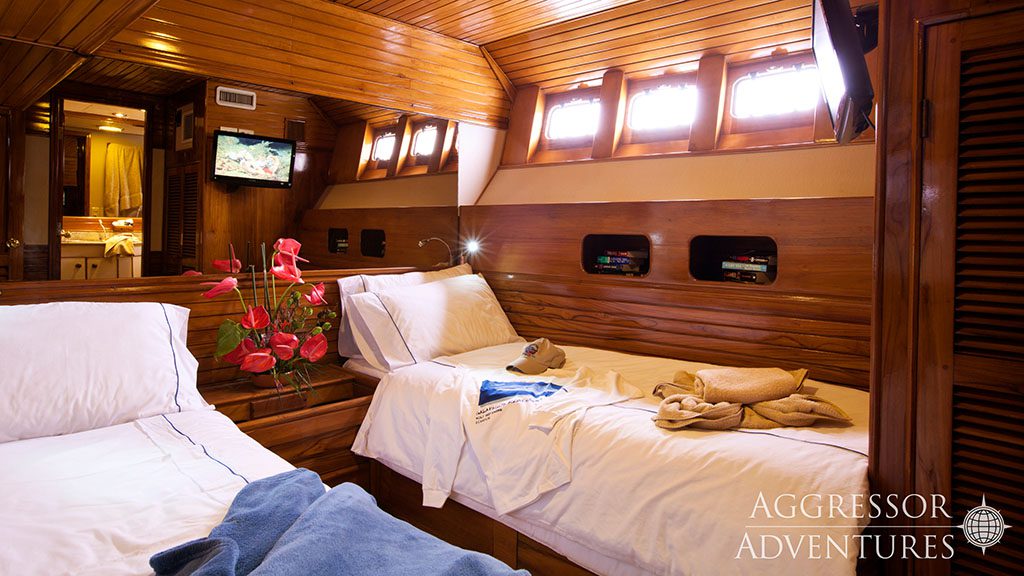 Diving service
A maximum of four dives are offered daily – two dives in the morning and two in the afternoon. Additionally, two-night dives and two land excursions per week are offered.
Like most diving in the Galapagos, the dives are suited to intermediate and advanced divers with between 1 and 3 knot currents present in certain areas. Dives are conducted in small groups with a detailed briefing beforehand. The waters surrounding the Galapagos Islands are quite cool. From December to May: 21°-27°C (70°-80°F) and from June to November 15°-23°C (60°-75°F). It is advisable if you bring at least a 5mm – 7mm wetsuit (semi-dry) with hood, boots and gloves. Alternately, bring a dry suit.
Rental equipment is available onboard but must be booked in advance. Tanks are 12L aluminium with INT-adapters and Nitrox is available for an additional charge. There are outdoor showers on the spacious dive deck, with separate rinse tanks for equipment and cameras, and two large camera tables.
Dive areas
During the 7 night itinerary, weather permitting, expect to visit all the iconic dive sites around Wolf and Darwin Islands, Santiago and Santa Cruz Islands.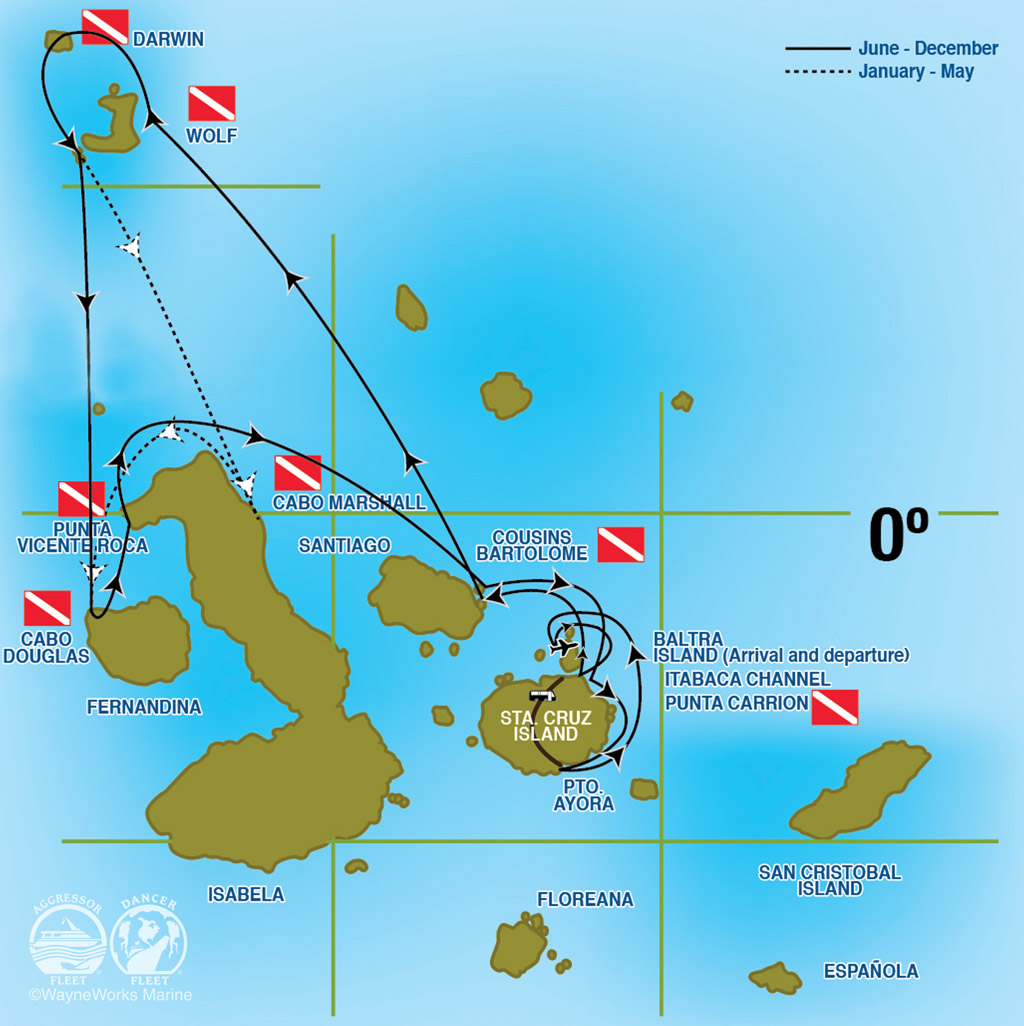 Staying Connected
Email is available onboard through the satellite system. There is a charge for incoming and outgoing email. Private calls may be made from the yacht by satellite phone.
Trip dates & availability
Please see pricing table below the availability panel for inclusions, exclusions, and extras.
Galapagos Aggressor III - Inclusions, Exclusions and Extras
Included
Accommodation as specified, all meals, snacks, water, coffee, tea & soft drinks, ship to shore transportation, all dives, tanks, weights dive guides.
Single supplement surcharge is 65%
Excluded
AUD
USD
Galapagos National park fees (cash only)
100
USD
|
100
Galapagos Transfer Card (cash only)
20
USD
|
20
Hyperbaric Chamber fee
35
USD
|
35
Option Extras
Full set of dive gear rental incl. computer (7 nights)
175
USD
|
175
Nitrox fills (7 nights)
100
USD
|
100
Important Information
This liveaboard's prices are in USD. The AUD prices shown are based on the current exchange rate. The price paid in AUD will be based on the actual exchange rate at the time any payments are made.