Introduction
Accommodation
Diving
Dive Sites
Pricing & Schedules
Enquire Now
Aqua Polynesie has been operating scuba diving cruises in French Polynesia for over 20 years. The most popular is the 9 days/8 nights from Fakarava. They also offer shorter (and longer) cruises from Fakarava as well as other atolls and islands such as the "The Central Tuamotu cruise", from Raroia, Makemo or Hao and the "The Marquesas islands cruise", from Nuku Hiva or Hiva Oa. Aqua Polynesie has two dive liveaboards:
AQUA TIKI II: For individuals or small groups up to 8 divers (also available for charter).
AQUA TIKI III : Only available for private charters, up to 10 divers.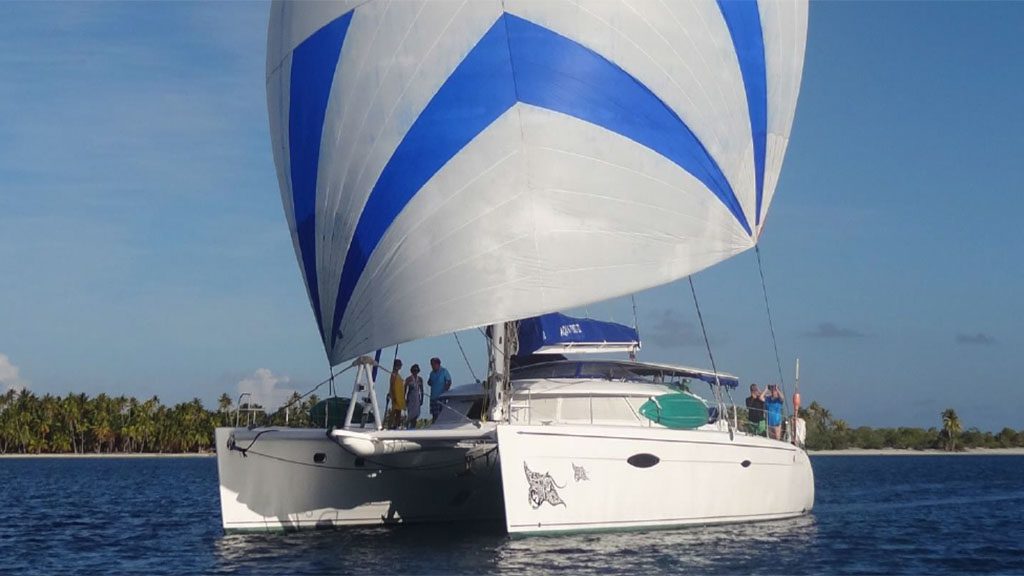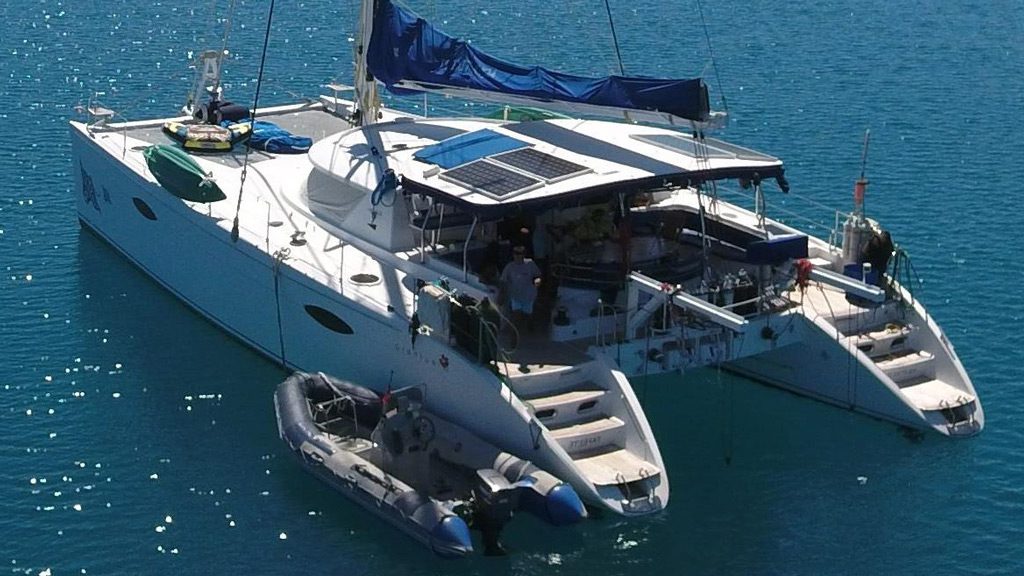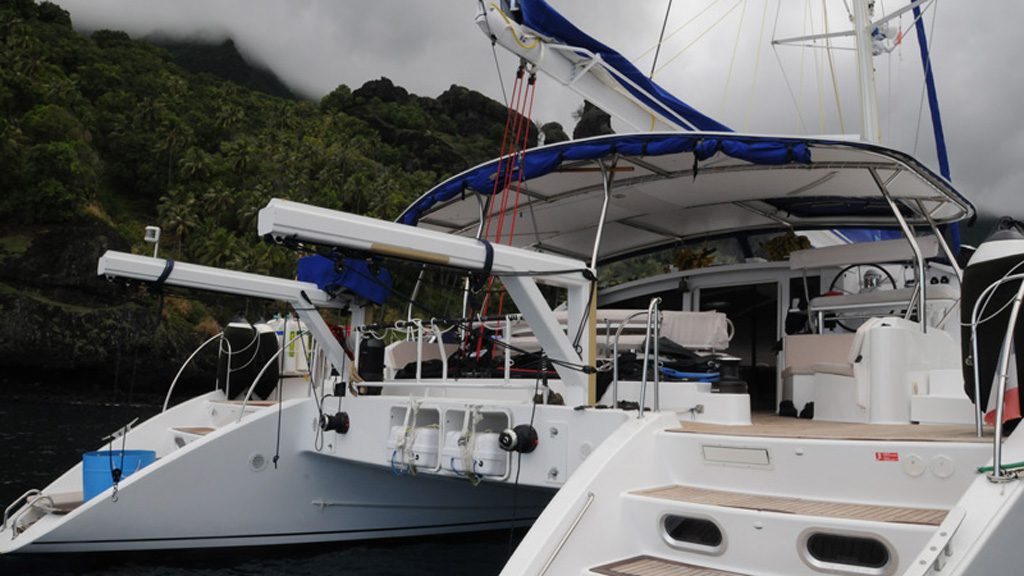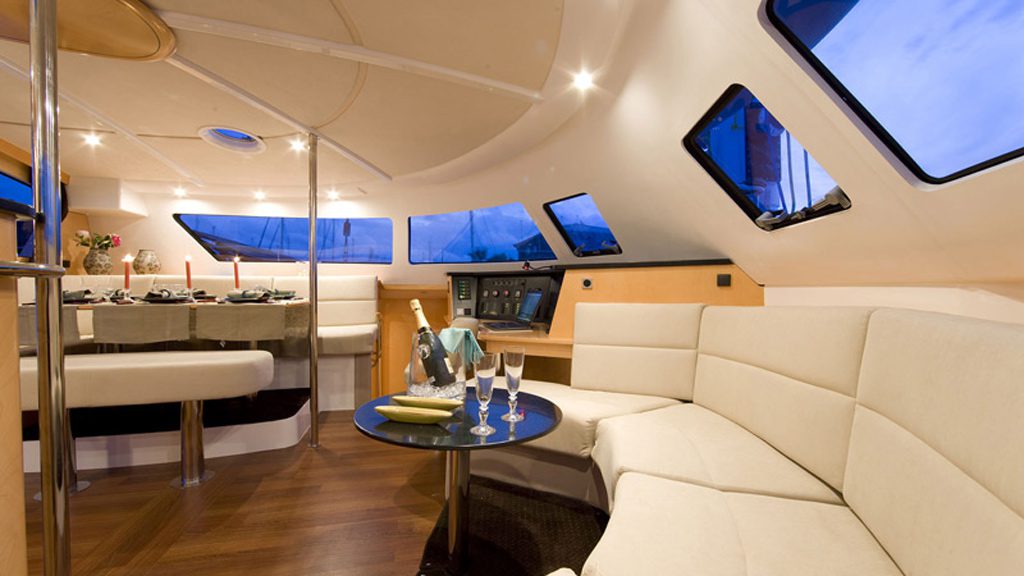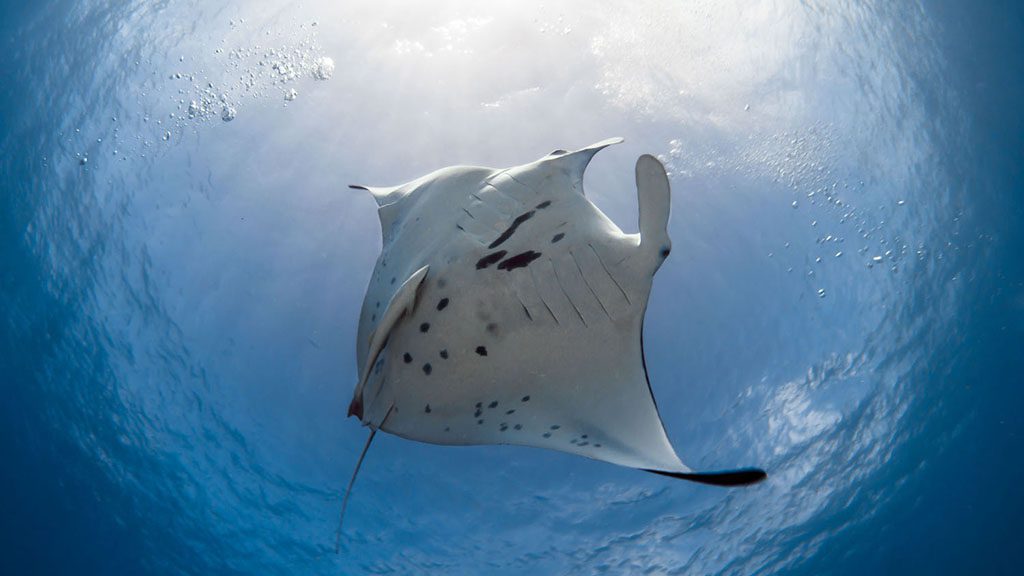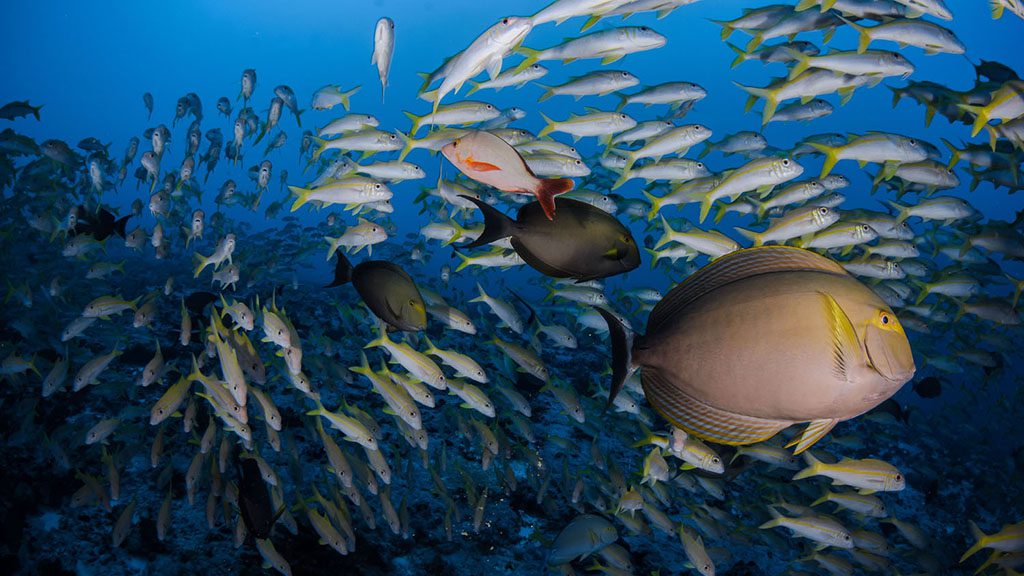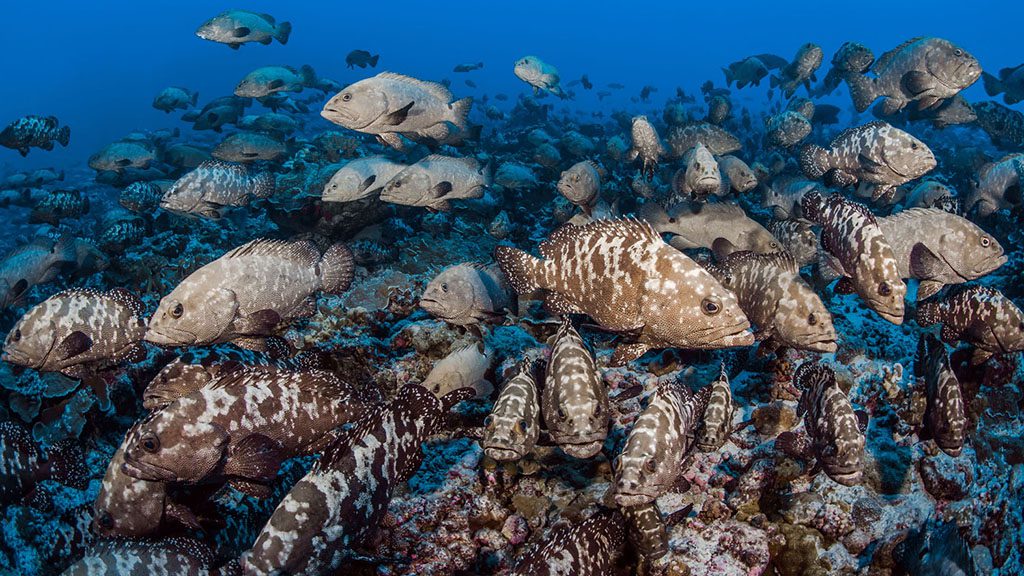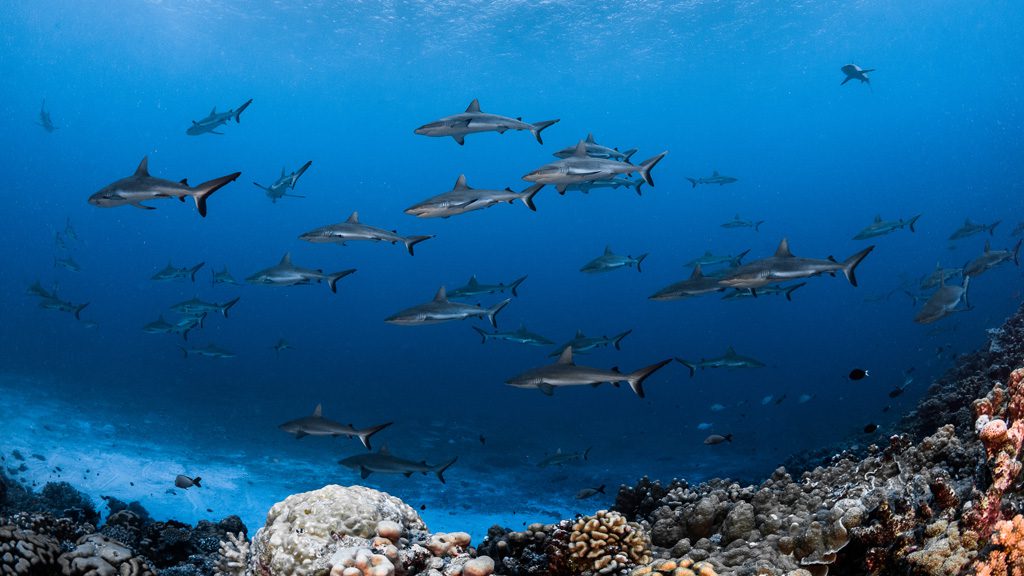 Aquatiki II
On-board amenities are worthy of a small hotel: a large dining quarter with a table accommodating up to 8 passengers; a reading lounge near the bar where cocktails are served every night. An outdoors cockpit, sheltered from the sun by a large awning, provides a table that can sit 8 passengers, where all meals are served. The boat is also equipped with a plancha flat-top grill for evening barbecues. The sun can be enjoyed from two highly-coveted trampolines at the bow. A professional crew of three is always on board. A hostess is responsible for meals and service, while a professional skipper and a professional diving instructor take care of the cruise and all land and water based activities.
2 double cabins, with en-suite, hot water, AC (3hrs / day), radio with an i-pod plug.

 

1 twin cabin, for individuals, with en-suite, hot water, AC (3 hrs / day), radio with an i-pod plug.

 

1 spacious VIP cabin, with en-suite, hot water, AC (3 hrs / day), an island bed, TV-DVD, radio with an i-pod plug.

 
AQUA TIKI II has been designed and built specifically as a diving vessel in the Tuamotu. A fast and safe RIB drops divers off and provides constant surface cover when diving channels. A diving instructor leads all dives and the skipper ensures continuous surface monitoring of the divers during drift dives.
Aqua Polynesie is a CMAS training centre and an authorized ScubaPro centre. Two long dives per day are organised. Divers are equipped with 230 bar, 15L cylinders (3300 PSI, 0.5 cu ft) (for men or heavier breathers), or 230 bar, 12L (0.4 cu ft) cylinders (for women or lighter breathers). There are four 15L cylinders and four shorter, "stumpy" 12L cylinders available, with dual valve manifolds (Din and A-frame).
A fast, electric compressor allows for all cylinders to be filled within an hour. All cruises are aimed at competent, qualified divers that are comfortable in currents (CMAS level 2, PADI Advanced Open Water advised). Beginner cruises are organised on specific dates and upon request. The most interesting and safest dives happen during an incoming current (6 hours per day at best), therefore the dive and meal schedule is adapted to the tide times each day to provide the best diving conditions.
Photographers and videographers are welcome aboard! The fauna encountered in the passes is abundant and varied; you always meet huge schools of sharks (mostly grey reef sharks, but also white tips, black tips, sleepers, hammerheads, sometimes tigers), of barracudas, and of bonitos. Rays, manta rays and napoleon wrasses are also present year-round in the Tuamotu, as well as dolphins and various species of fish: bigeye snapper, goatfish, barracuda, emperor, groupers, moray eels.
Depending on the time of the year, you can witness incredible sights: humpback whales, breeding shoals of groupers and emperors, napoleon wrasses, jobfish…, pelagic migrations: melon-headed whales, whale sharks, giant groupers, schools of manta rays.
Sample Itinerary:
9 days / 8 nights dreaming in the Tuamotu 
Arrival at the airport of Fakarava, welcome by the crew of the AQUA TIKI, then transfer onto the boat. Settling into your private cabin, tour of the village, water sports, swimming. Sunset with a cocktail, presentation of the trip, welcome party.
Early-morning departure for Fakarava's southern end, smooth sail through the lagoon, troll fishing. Anchorage off the Tetamanu village (pop. 6). Water sports or scuba-dive. Lunch. Land excursion, shell collecting, tour of the ancient village of Tetamanu and its church, scuba-dive or water sport of your choice, kayak. BBQ evening.
Morning rise in Fakarava's stunning lagoon, scuba-dive or water sports, then excursion to the untamed beauty of the "pink sand motu", beach, swim. Lunch, scuba-dive or water sport of your choice. Sunset on the lagoon.
Early sailing departure for Kauehi, big-game fishing or sailing initiation. Anchorage onthe coral reef, scuba-dive or water sports. Lunch. Scuba-dive or water sports, kayak,troll fishing in the Kauehi pass, with the sun setting down. BBQ evening.
Water sports of your choice, swim, scuba-dive. Lunch, option of a land excursion, exploration of the reef to look for shells, water sport or scuba-dive. Dinner.
Early morning departure for Toau, sunrise at sea, smooth sailing helped by the trade winds, breakfast, big-game fishing. Anchorage off of a stunning coral sand beach, water sports or scuba-dive. Lunch, land excursion, swim andwater sports or scuba-dive. Sunset on the lagoon, BBQ evening.
Sunrise on the spectacular Toau lagoon, water sports, scuba-dive. Land excursion, swim, coconut tasting (you will learn how to extract the coconut milk that is so prevalent in Polynesian cooking). Lunch. Water sports of your choice or scuba-dive. Sunset on the lagoon, dinner.
Early morning departure for the northern end of Fakarava. Short sail and anchorage off the coral reef. Snorkeling or scuba-dive in the famous Garuae pass (over half a mile wide!). Lunch, scuba-dive, then a smooth sail to the village of Rotoava. Last sunset with a cocktail, farewell party.
Village tour, option to visit a pearl farm, water sports and last swims, then back to shore and transfer to the airport Polynesian farewell!
Fakarava is the second largest atoll in French Polynesia. The 2 passes that connect its lagoon to the ocean are GARUAE (north) and TUMAKOHUA (south). They offer among the best dives in Polynesia. The northern pass of GARUAE is the largest in the Tuamotu Islands and probably holds the highest density of fish with incredible pelagic encounters – sharks in the morning, mantas in the afternoon. The shark action in the South Passe is possibly even greater, and is especially exciting in June and July during the grouper mating season.
Aqua Tiki II
High Season
AUD
EUR
7 Nights Standard Cabin (Double) including diving
3220
EUR
|
3220
7 Nights Standard Cabin (Single) including diving
4830
EUR
|
4830
7 Nights VIP Cabin (Double) including diving
3570
EUR
|
3570
Low Season
AUD
EUR
7 Nights Standard Cabin (Double) including diving
2870
EUR
|
2870
7 Nights Standard Cabin (Single) including diving
4305
EUR
|
4305
7 Nights VIP Cabin (Double) including diving
3220
EUR
|
3220
Included: accommodation as specified, all meals on board, 2 dives daily (except on arrival and departure days), gear / equipment hire, dive guide
Not Included: International flights, travel/dive insurance, meals other than specified, tips and personal expenses. Nitrox is available for certified divers for a fee payable locally
High Season: July, August, Sept, Christmas and New Year Cruises; Low Season: all other times of the year
Please use the [Enquire Now] tab to give us your exact requirements and we'll give you the best deal we can.