Kara Murphy is an award-winning photojournalist, specialising in underwater, nature-based travel stories, has been a finalist twice in the Australian Travel Writers Association Best Travel Photograph Award and winner of the Diver's category in the Cairns Underwater Film Festival.
This weekend, Kara was announced winner of the Australian Travel Writers Association "Travel Photo of the Year" award for this stunning photo of Richelieu Rock, near Thailand's Similan Islands.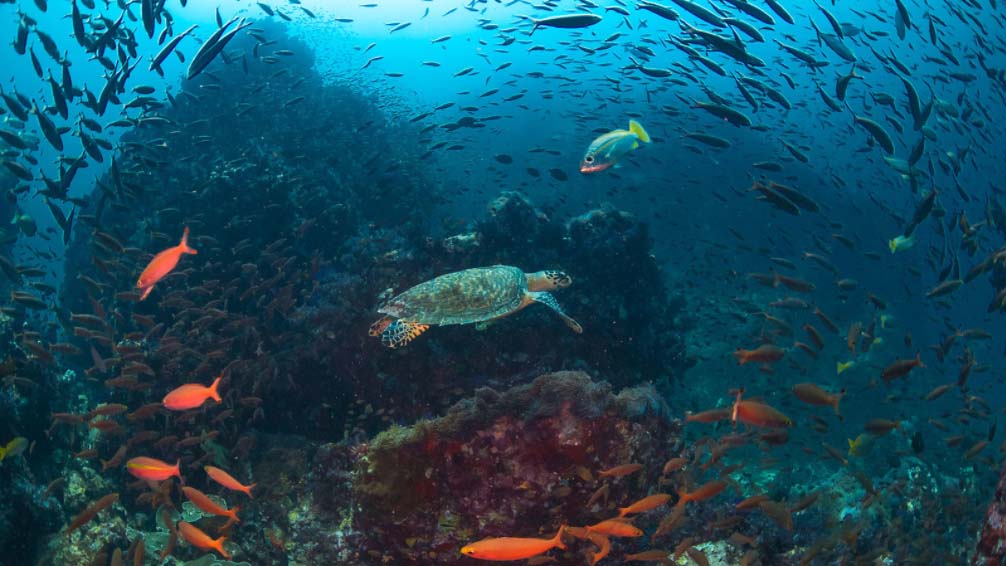 We've long been a fan of Kara's work, especially her beautiful photos of turtles in the shallows off Lady Elliot Island, and her colourful coral-scapes from Thailand and Indonesia.
We asked Kara to share a few secrets with us –what inspires her, and what drives her to capture the underwater world.
What came first – the underwater world or your camera?
The underwater world captivated me before I had any way of photographing it properly. As I visited it more frequently and my love for it developed, I started buying cameras so I could engage with it creatively, preserve my memory of being there, and share its beauty with others.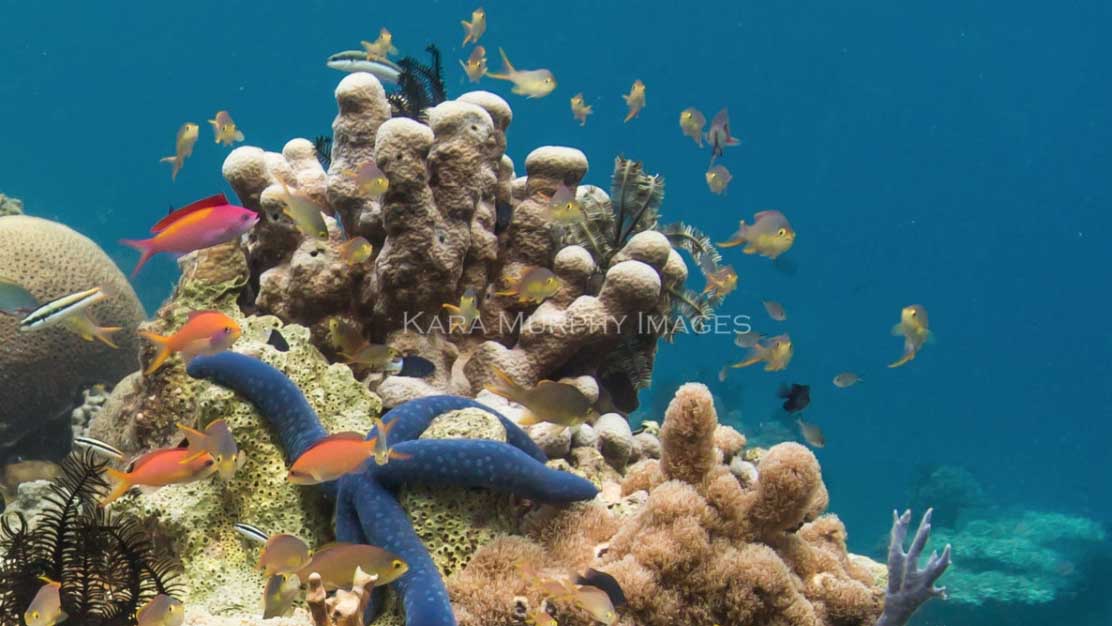 What was your first camera and what's your camera of choice now?
I started out using an Olympus U-Tough, which didn't take fantastic photos or footage but did make me realise how much I loved putting together videos – above and below the water. My next purchase was a GoPro Hero 2 and Snake River housing with a flat lens, which corrected the GoPro's underwater focus. This set-up was best for video.
And today I use a Canon EOSM and Nauticam housing. I'm sometimes tempted to upgrade to a bigger set-up, but I love that this one is relatively light.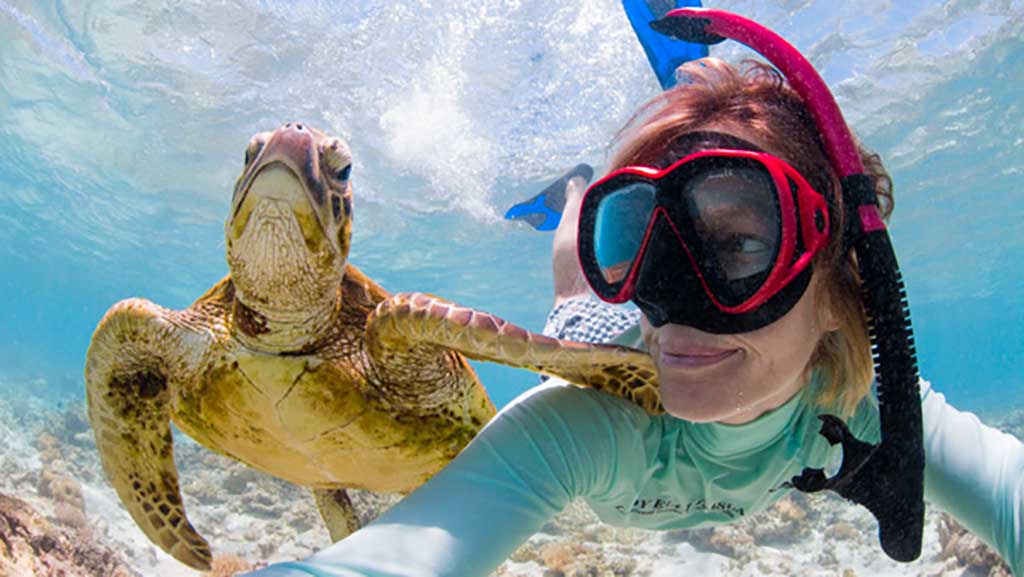 Who are your marine heroes?
I think that anyone who makes an effort to protect marine creatures is a marine hero. This could include picking up rubbish alongside and in the ocean, turning off your lights if you live within view of turtle nesting and hatching areas, making sustainable seafood choices, and using less plastic.
I also admire those who make marine conservation their life's work. A few years ago, I had the opportunity to meet Queensland Parks & Wildlife Service ranger John Meech and observe as he rescued trapped turtle hatchlings from nests.
John quickly became a hero in my book! Another marine hero is Lady Elliot Island Eco Resort co-owner Peter Gash. His enthusiasm for Lady Elliot and its marine environment is infectious and he seems to thrive on sharing it with others and, thus, increasing their desire to protect it. And he champions eco initiatives on the island, for example, banning disposable water bottles and installing a Hybrid solar power station.
When starting out, did you plan a career – or indeed a life that was ocean-based?
No, definitely not. My love of being underwater began soon after I moved to Australia 17 years ago and has become more pronounced over the past decade. I've been a travel photojournalist for about 13 years, and, while I didn't start out focussing on underwater destinations, my fascination has evolved and I now try to cover them as often as possible.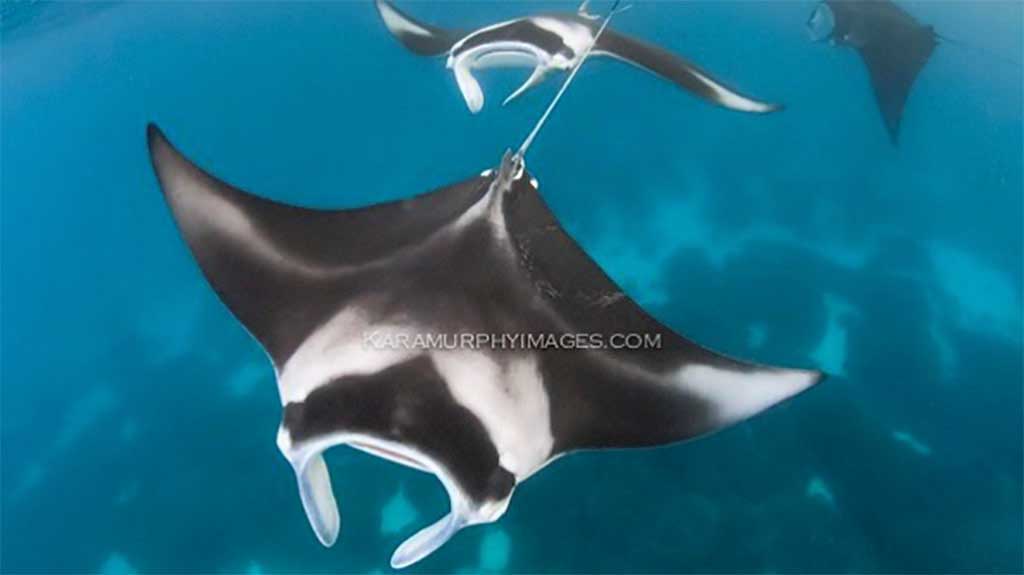 What is it that is special to you, about the underwater world?
I think, for me, it's a place of peace. There's nowhere in the world where I feel as profoundly connected to nature as when I'm swimming beneath the surface, observing the incredible life around me and feeling somehow part of this enchanted environment. It's the most beautiful place on the planet, and when I'm there, I feel unusually graceful and part of the beauty.
And I especially love those special moments of connection with marine creatures, for example, when a turtle swims close for a spell, sharing eye contact.
What is your most memorable ocean experience?
I can't single out a 'most' memorable one. I think the first time – as well as the best time – I've encountered various marine species are my most memorable ocean experiences. For example, swimming near a dozen manta rays and a hammerhead for over an hour in Ningaloo; swimming alongside a mighty whale shark for the first time (also in Ningaloo); interacting with a juvenile humpback whale in Tonga; sinking into a lake filled with stingless jellyfish in Raja Ampat; spotting a dugong for the first time while paddleboarding in Moreton Bay; and snorkelling near a humpback fairly recently on Lady Elliot Island.  As for turtles, I've had so many encounters that I can't single any out. The thought of swimming with them just brings a wave of happiness.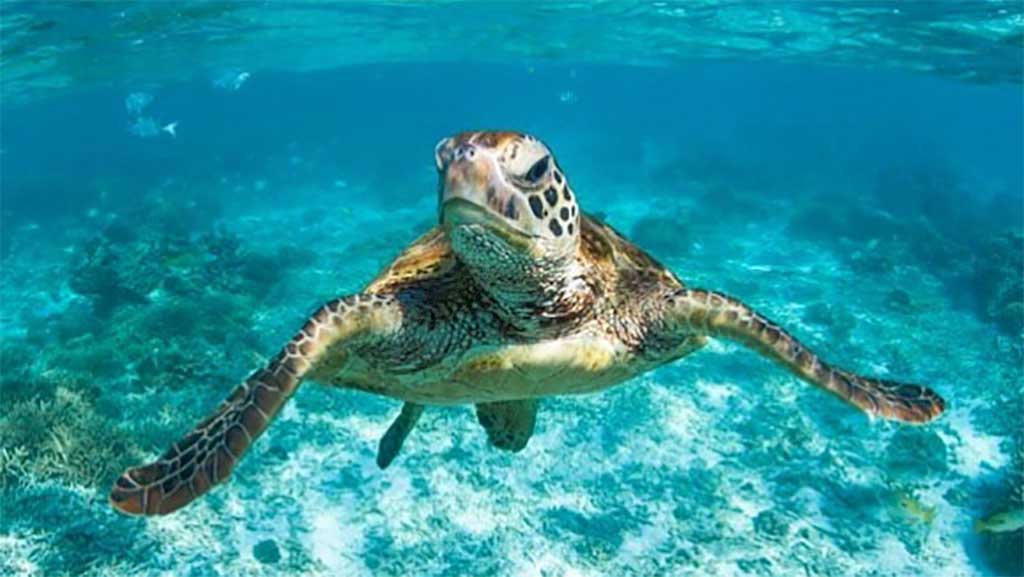 Do you think many people have an understanding of what lies beneath the waves?
I think plenty of people have an understanding of what the world beneath the waves might look like thanks to television, videos, movies, photos, etc. However, I don't think you can really comprehend the sense of peace and connectedness the ocean brings unless you dive in and have a look for yourself.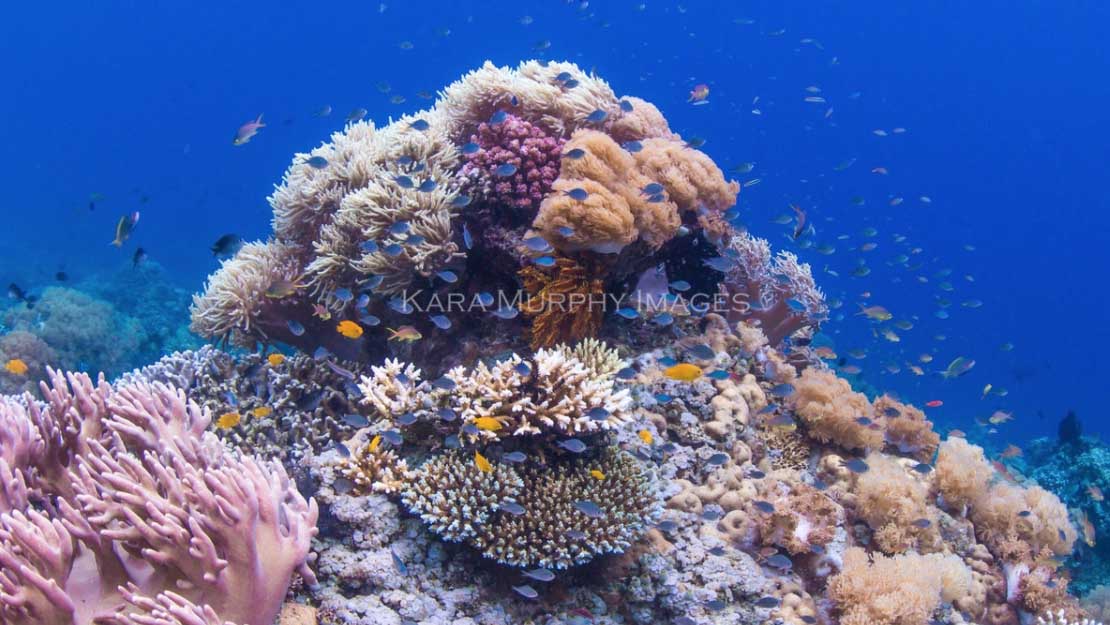 What message do you most want to convey to people with your photography?
I want to convey the beauty and soul of the creatures depicted and the sense of peace inherent in the marine world. I also want people to be inspired to explore these underwater destinations, meet the creatures, and experience that peace.
And I want people to care enough to want to protect the marine life shown in my photos.
Kara's images and a range of sea turtle-themed products are for sale via her website: www.karamurphyimages.com