The wreck of the SS Yongala lies in open water about 20 km off the beach, which makes it a 30 to 40 minute run in a fast RIB from the shore, or a longer trek from Townsville.
A passenger ship transporting people, their possessions and some freight along the eastern seaboard in the time when the Pacific Highway was still a footpath – 1911. Caught in a cyclone, it's believed she was simply swamped and went down with all lives lost. And she remained lost until 1958.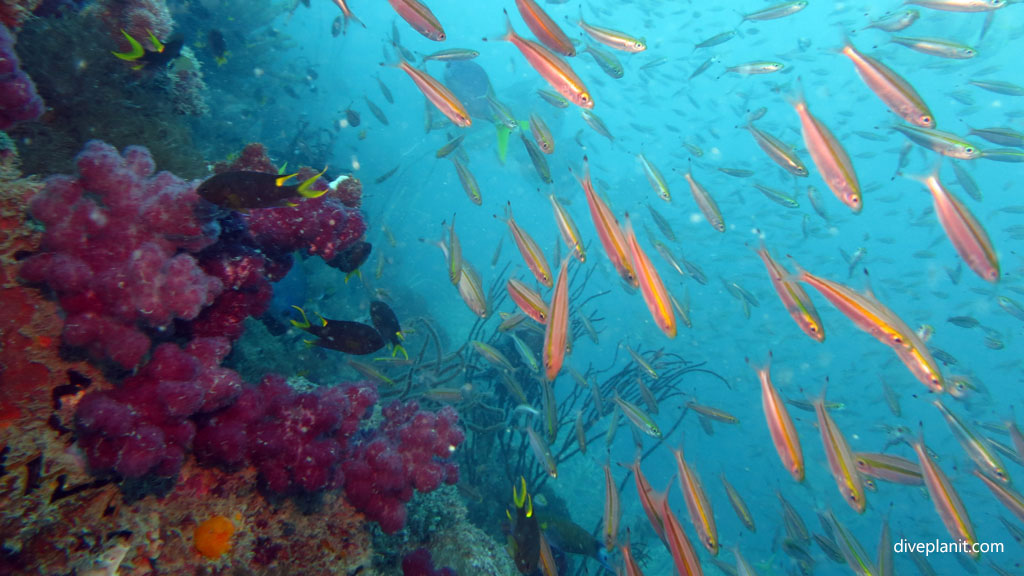 From a recreational divers perspective she is a magnificent isolated reef 15m high sitting in 30m of water within her own marine protected area, where seemingly all the fish in the locality hangout. It was certainly going off the day we dived her. All around and silhouetted overhead were squadrons of fish battling to make their presence felt; closest were the batfish, fastest were the giant reveille, most skittish were the jacks, and behind them all – the unmistakable ominous Zeppelin outlines of the barracuda cruising through.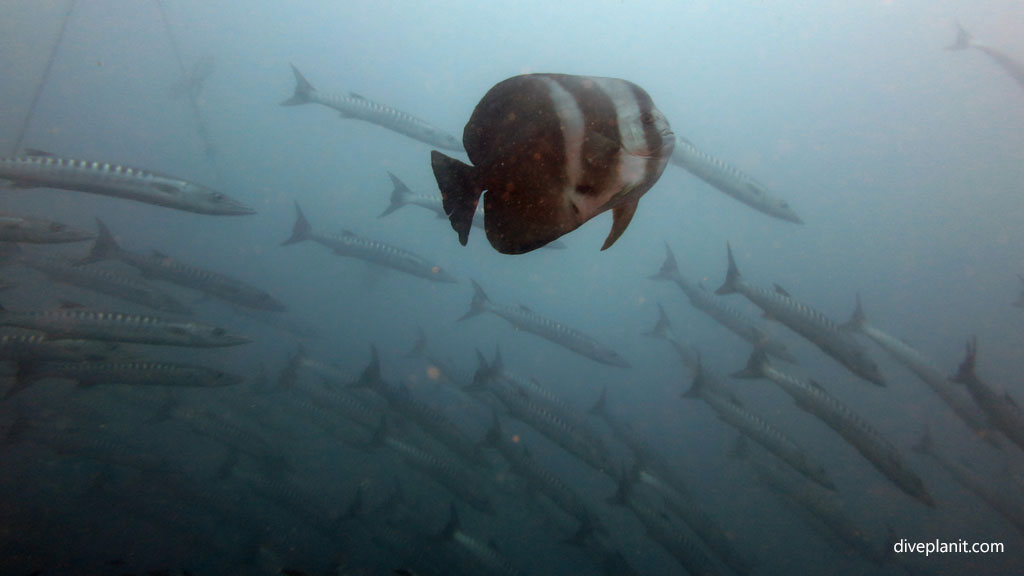 Like most wrecks, you need a couple of orientation dives to feel your way around her, especially when the viz doesn't allow you to see more than 10 m of her at any given time. But it's actually an easily navigated dive along the top ridge, as there are buoys and lines at the bow and stern.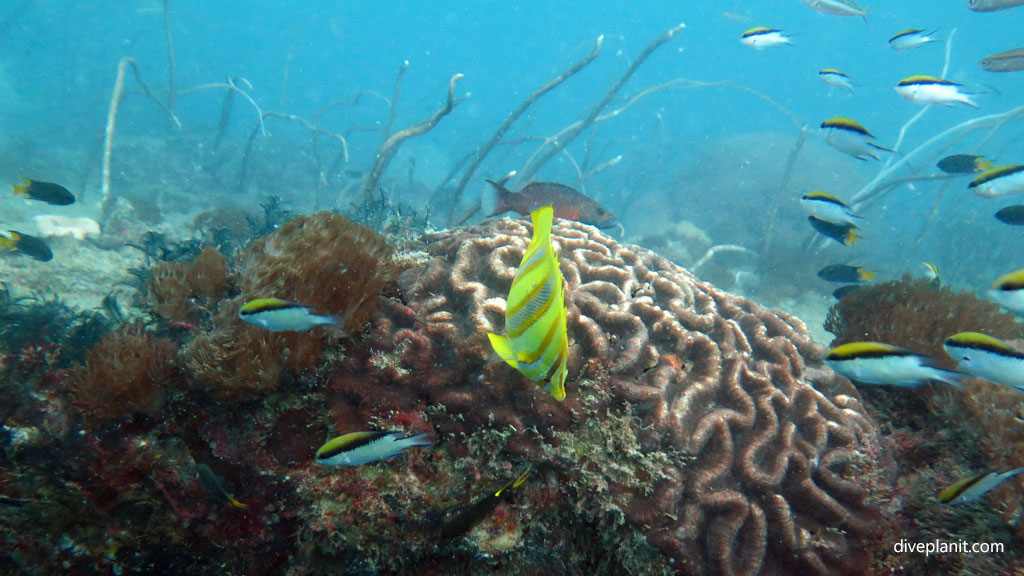 Much of the surface is encrusted with growth of one kind or another: soft fuzzy corals, whip coral and xenia. In amongst that are the little fish, yellow and black damsels, the coral Bream and patches of young lunar Fusiliers.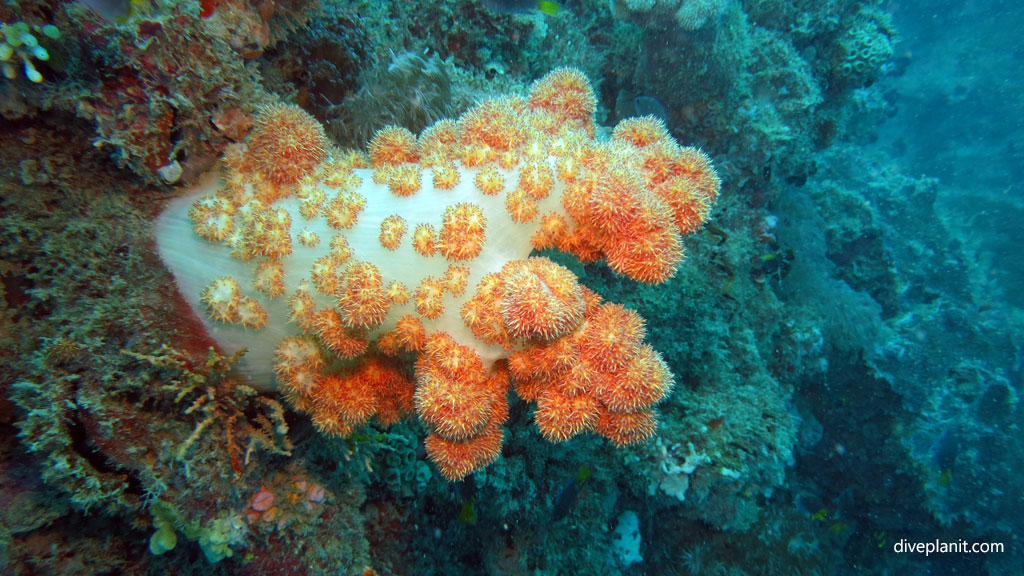 A few Maori wrasse may come and join you during the dive, checking you out but then dipping quickly through the nearest hole if you get too close or raise your camera in their direction. The wreck is peppered with holes and openings and that's probably what makes it so much fun for the fish! Yes, fish have fun too!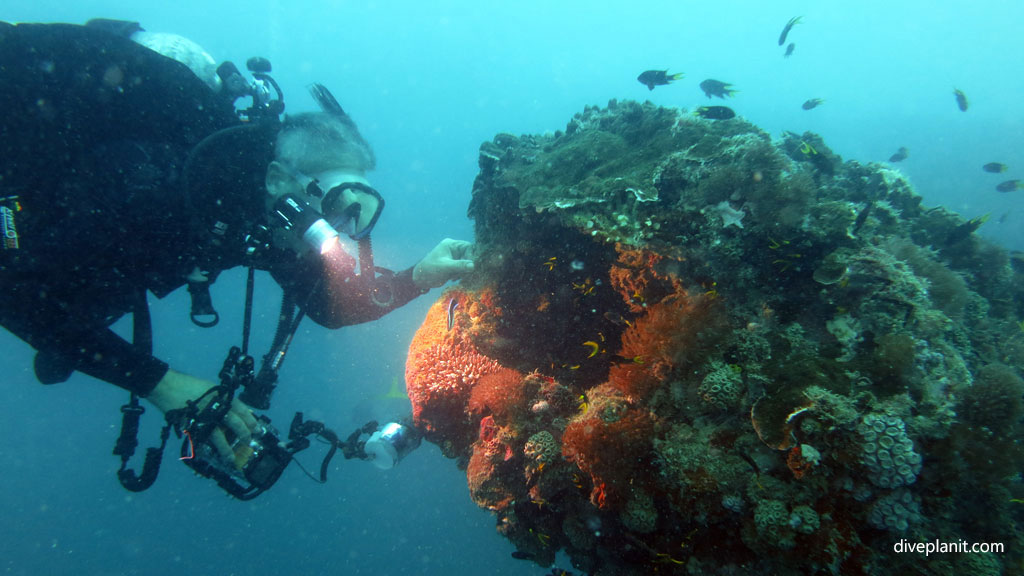 What looks like one of the derrick posts is an obvious feature but beyond that you really need a guide to point out the different parts of the wreck. At first sight it just looks like a big long triangular reef.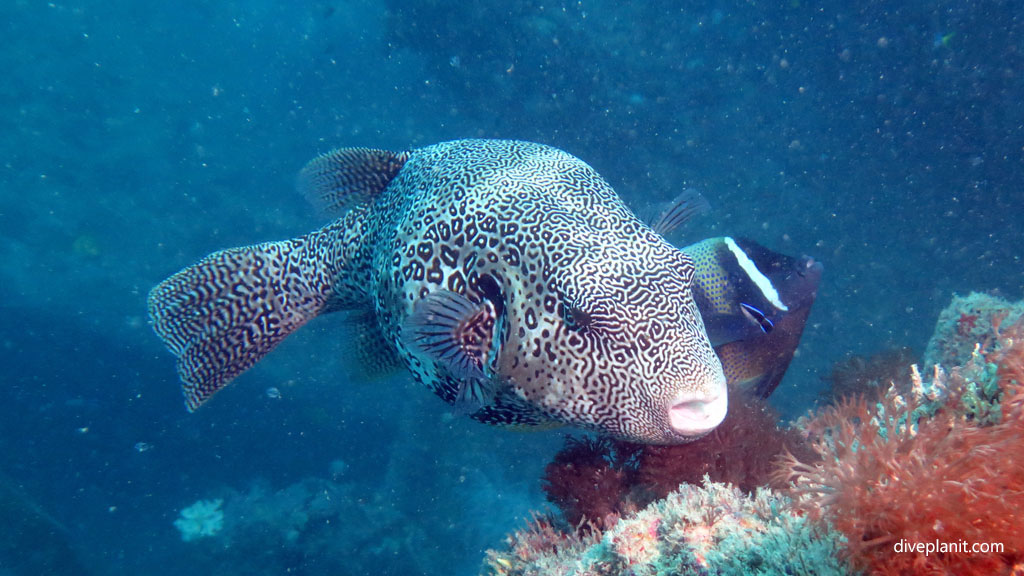 There are few parrotfish, and a big starry pufferfish is usually to be found around the bow. There are cleaning stations all around the wreck, usually identified first by solitary fish in an odd pose.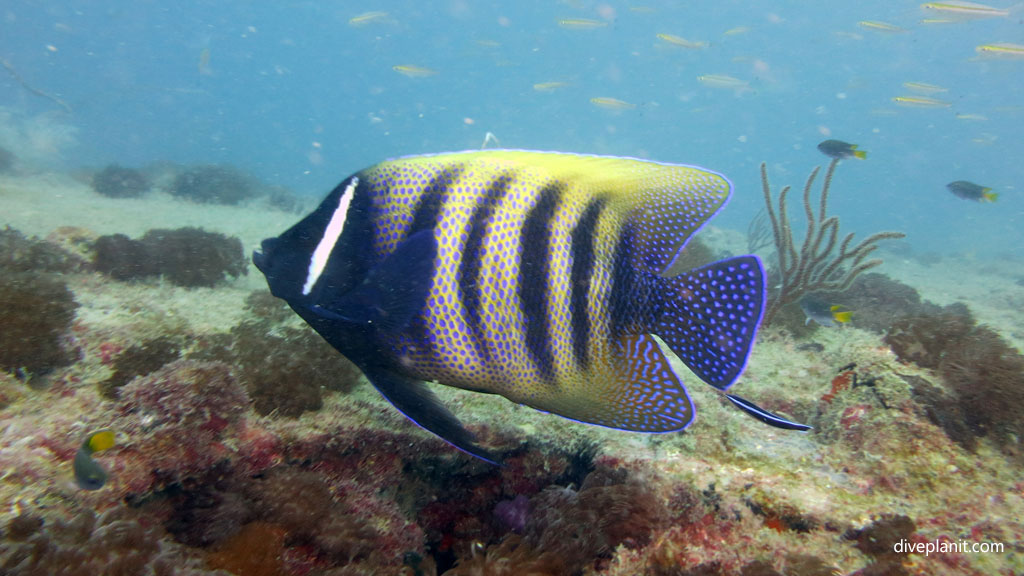 And then there's always a surprise which for us that day was a big mottled ray that came out of nowhere and just cruised slowly by, for all the world as if we were not even there. Some relatively rare fish were also there: the Queensland Yellowtail Angelfish, and three Java Rabbitfish (presumably on vacation on the GBR!)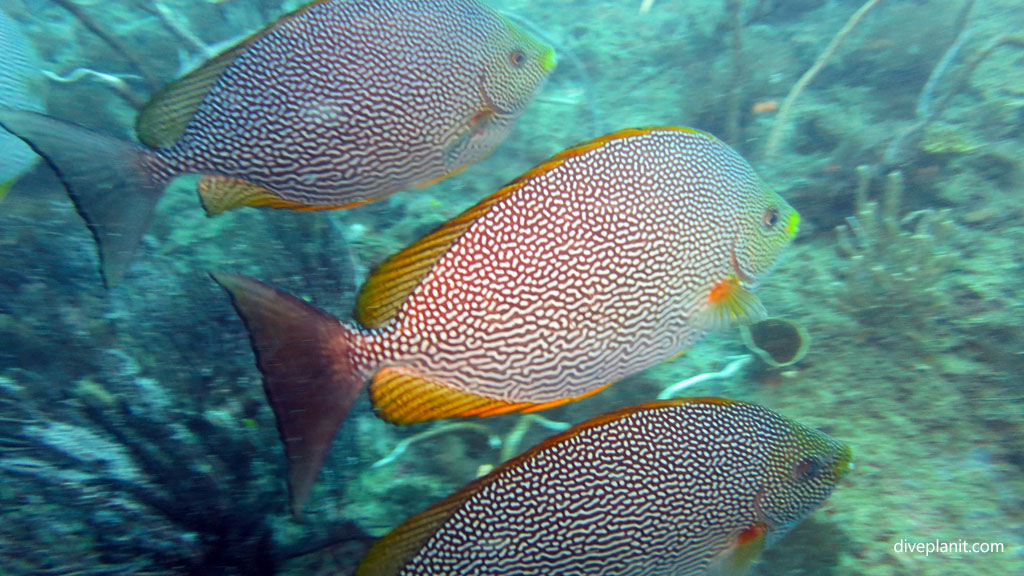 Actually rediscovered in 1958, the finder had to correspond by mail with the UK to have the wreck formally identified by the serial number that appeared on the ship's safe, before they could claim salvage rights. But in three years it took to get that confirmed, word of her location had slipped out and much of what could be salvaged was already gone. Now afforded full protection of the Historic Shipwrecks Act, it's illegal to interfere with her in any way.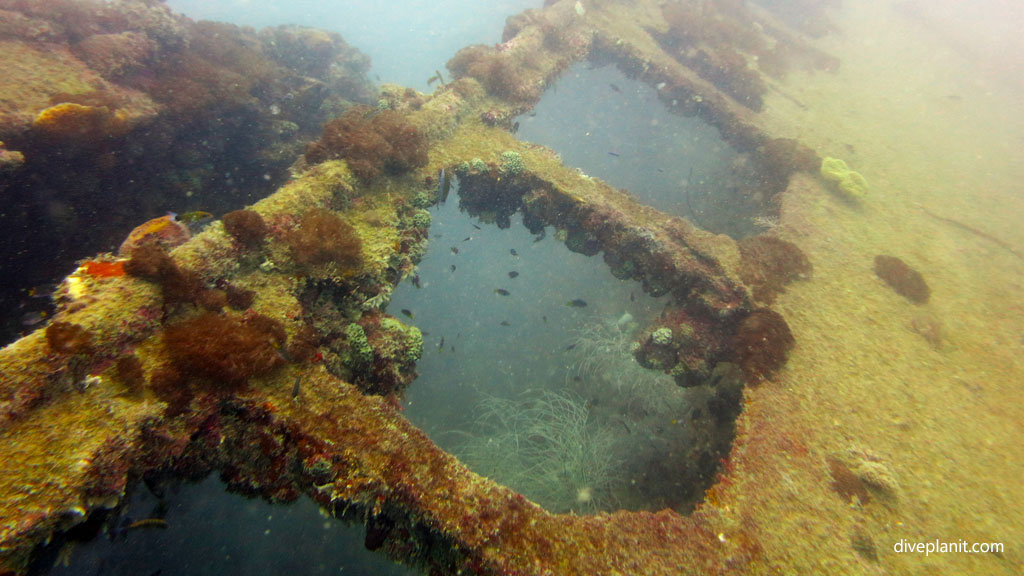 Sometimes wrecks can be a little barren and you almost have to go around searching for stuff to see. Not on the Yongala, it's the most intense fish action I've seen for a while and it's constantly happening all around you.