For many, diving Australia's Great Barrier Reef is about seeing lots of pretty fish, encountering a reef shark and having a good chance of meeting a turtle.
But if you really want to understand a little more about how the largest living thing on the planet really works, try taking the National Geographic Diver certification from PADI with the Cairns-based Passions of Paradise team.
Like many courses, there's a little pre-work which is usually completed on Day 1 before the practical part of the exam on Day 2. This pre-work takes you through the ideals and ethos of the National Geographic Society and PADI's commitment to sustainable diving.
Day 2 includes a full day of diving activities aboard Passions of Paradise's catamaran – a custom-designed vessel for diving, snorkelling and sailing  – on Paradise Reef and Michaelmas Cay about 90 minutes from Cairns.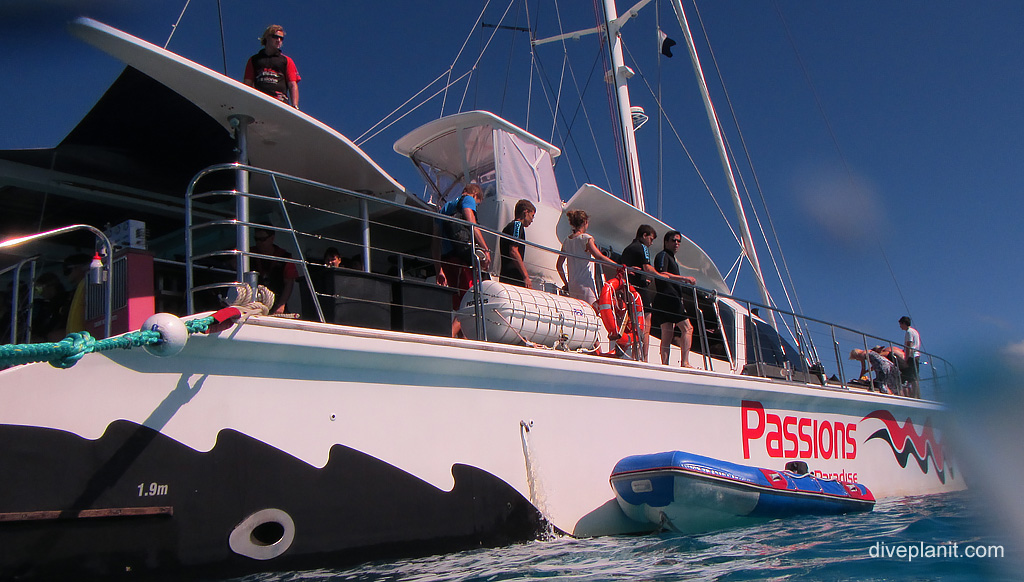 Our dive instructor for the course, Russel Hosp, has a Masters in Sustainable Tourism.  He explains that one of our activities will be to complete an 'Eye on the Reef' monitoring survey, and that such data collected by the Great Barrier Reef (GBR) Marine Park Authority (MPA) over a long period of time enables the Authority to monitor and accurately predict the populations of the inhabitants of the reef in the various areas.
Today we have a 78% chance of seeing a turtle and I am already looking forward it!
On our first dive, we refreshed our basic navigation and buoyancy skills: so that we could navigate our way to, and around the various reefs and return safely to the boat; and to ensure that we could observe and record our data whilst hovering safely close to, but not touching the reef.  We also took time to preview and familiarise ourselves with the species we would be identifying on the second dive, and what coral in its different states of health looks like.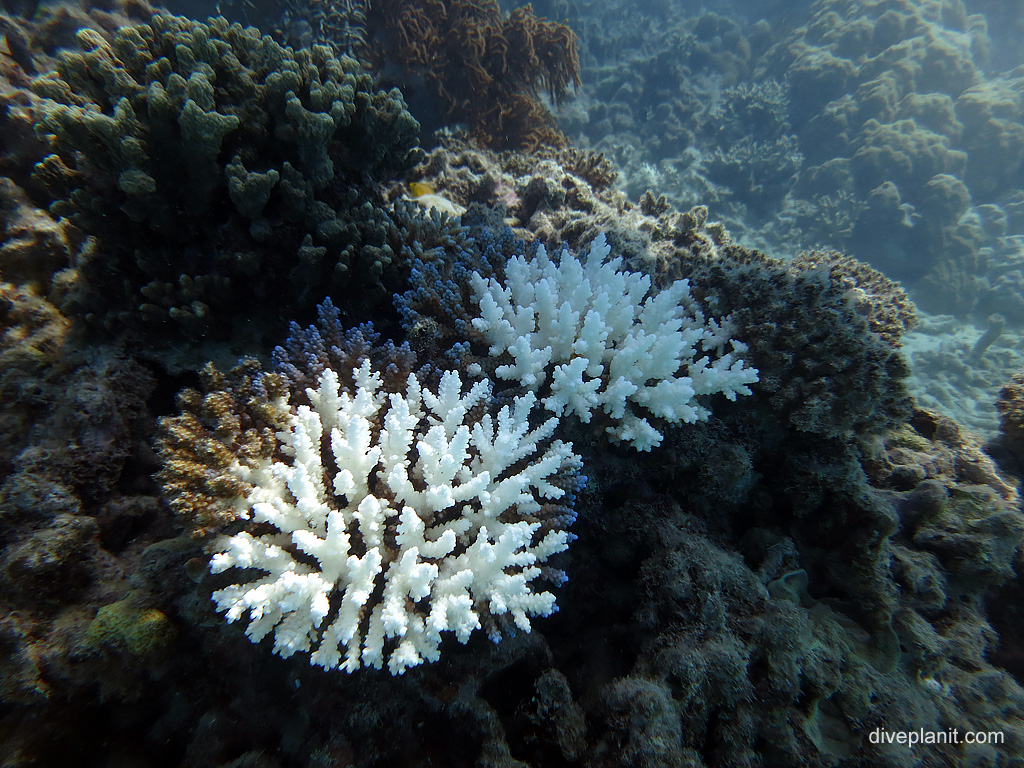 As soon as we enter the water on our second dive we are greeted by Barry the humphead wrasse – the GBR's ambassador fish – clearly interested in what we were doing.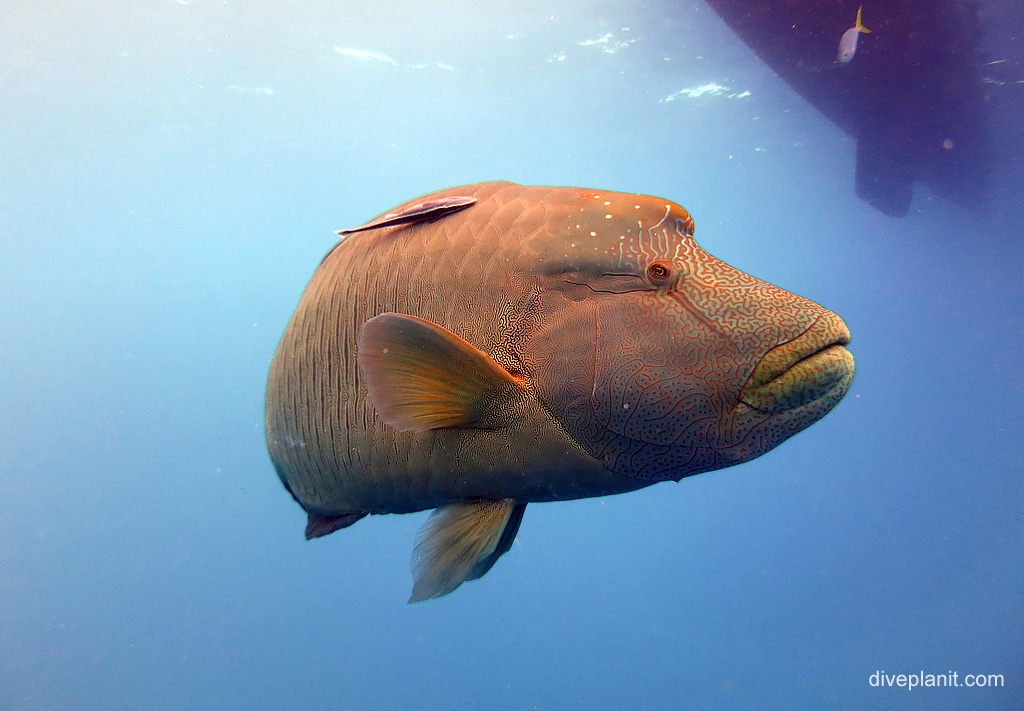 Under his watchful eye, we completed two rapid monitoring survey exercises on pre-formatted sheets from the GBR MPA.  One is a fish species count, and the other a 360' survey on the health of the coral in a 5m radius circle.  It sounds complicated, but if you can recognise 10 very different species – from sea cucumber to reef shark – using the colour images on the sheet, you can create a valuable tally of what you can see in 10 minutes.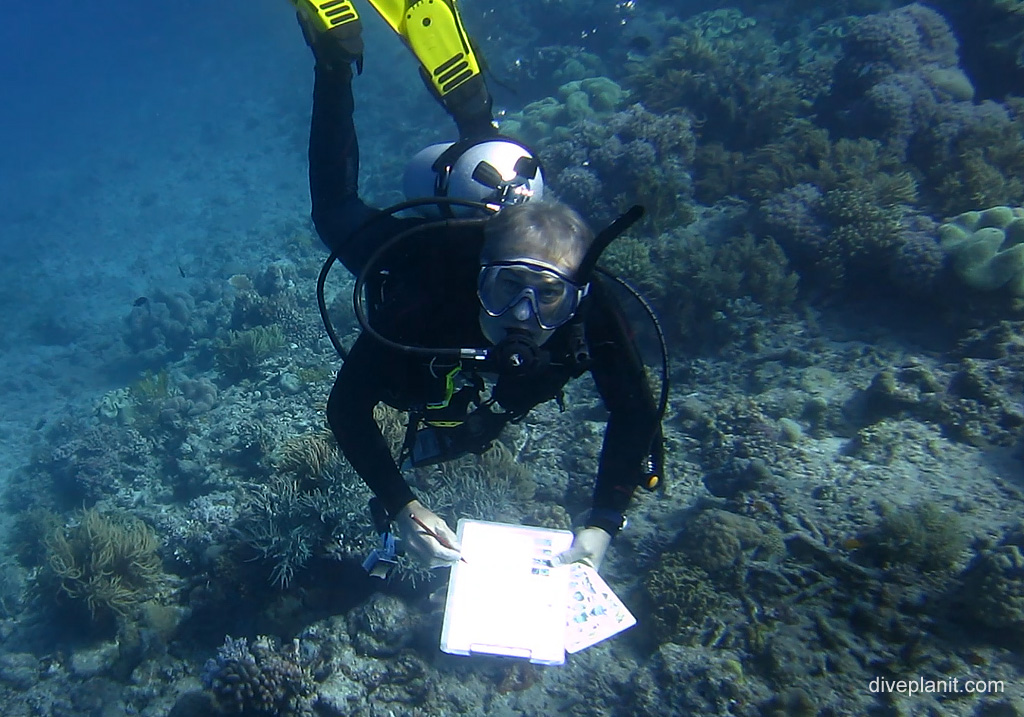 After our surveys are complete we're free to enjoy the reef for the rest of the hour and unsurprisingly we have our (78%) predicted close encounter with a turtle.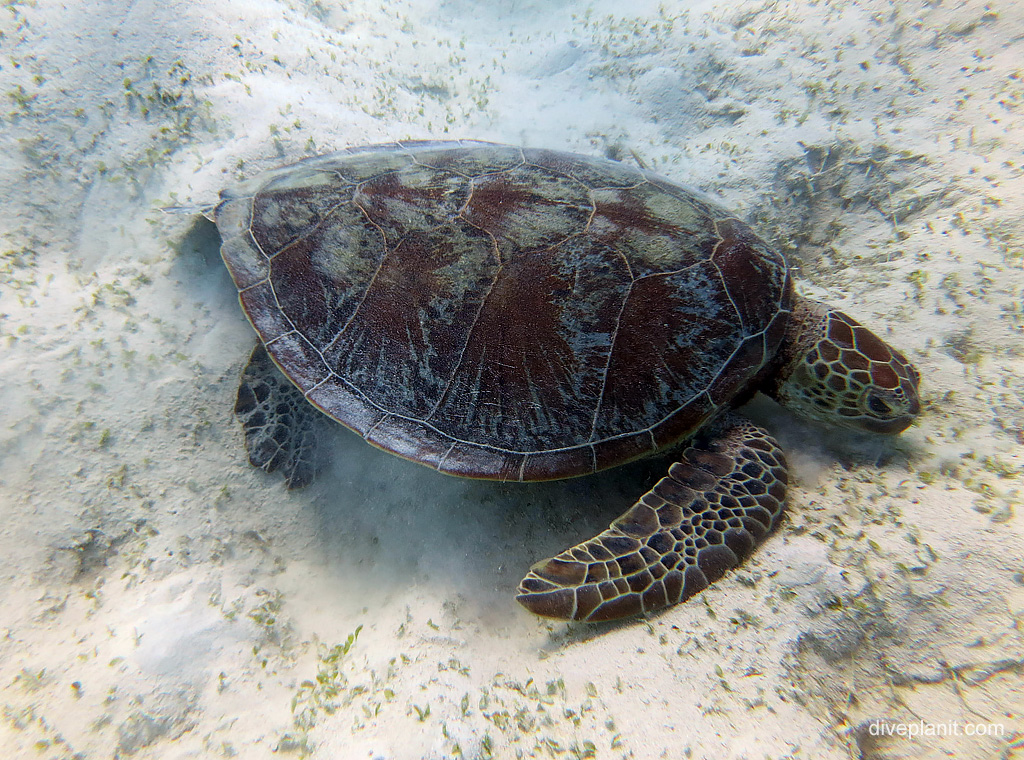 Passions of Paradise is a spacious vessel, well equipped for diving and snorkeling. We hardly noticed the other three dive groups and 40 or so snorkellers, enjoying the reef around us.  There are safety briefings prior to each dive, a presentation by the on-board marine biologist, and a scrumptious hot and cold buffet lunch as well as morning and afternoon teas.
At the end of the day, after we had written up our surveys and checked our homework, we were awarded certificates for our activities.
But what we really came away with from the day's activities was not just a great experience, but a real connection to the largest living thing on the planet.
For more information on the National Geographic Diver certification visit www.passions.com.au.