If you want to dive a few different reefs along the Great Barrier Reef, the choices appear limited: hard-core diving Liveaboard with five dives a day, six days solid, or a long road trip spending as much time getting out to the outer reef each day is you spend on it. But there is an alternative: Coral Expeditions. It's literally just that: a luxury trip from one reef to the next, starting and ending at Cairns, but travelling the full length of the Reef from Lizard Island to Hinchinbrook Island.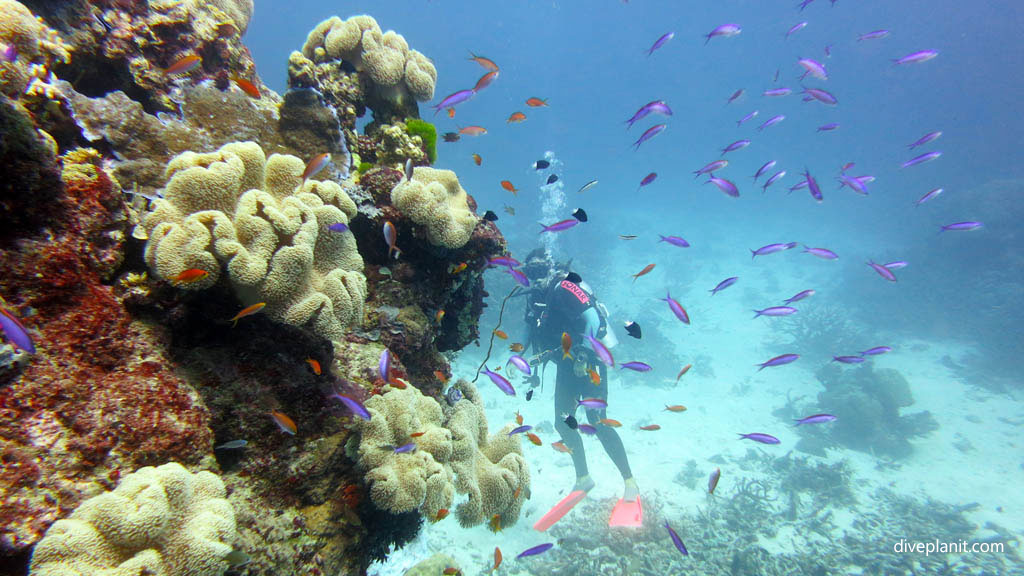 Their itineraries include those outer reefs that should be on your bucket list: the Ribbon Reefs, Escape Reef, Sudbury Cay and Nathan Reef, as well as the fringing reefs of Lizard Island – famed for its giant clams, Orpheus Island and Pelorus Island, diving the same reefs, but without the expense of getting to and staying at, a luxury resort just for the privilege.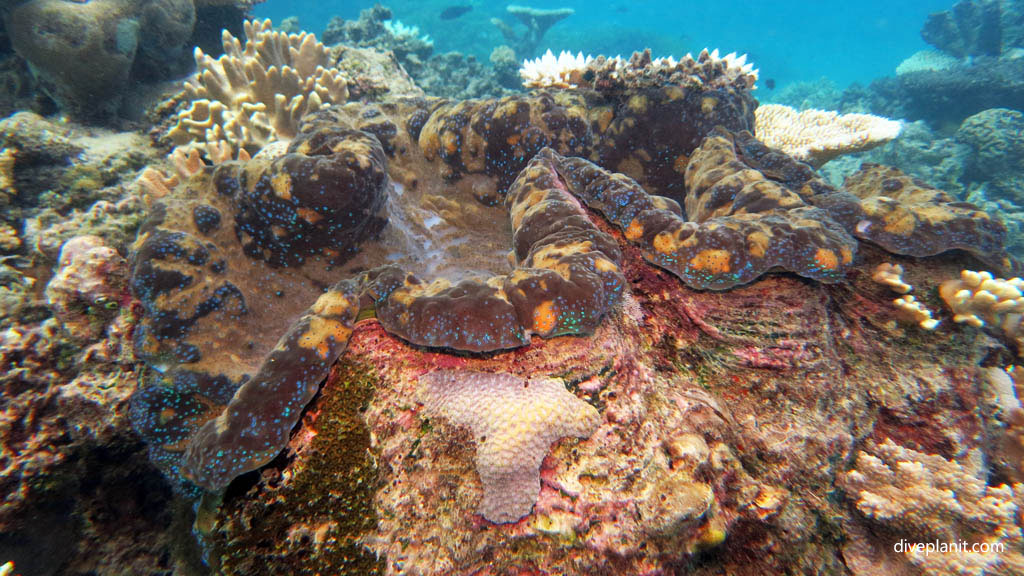 Coral Expeditions II is not a dive focussed liveaboard, so it's perfect if you want to see the Great Barrier Reef with a significant other, child or parent who are not divers. There are plenty of opportunities to snorkel, and even view the Reef from the dry seat of the glass bottom boat. As there is no driving, setup, commute to the reef and back, going for a dive is not a half day activity. You'll enjoy your dive and be back on board, showered and changed ready to spend the rest of the day with your companions.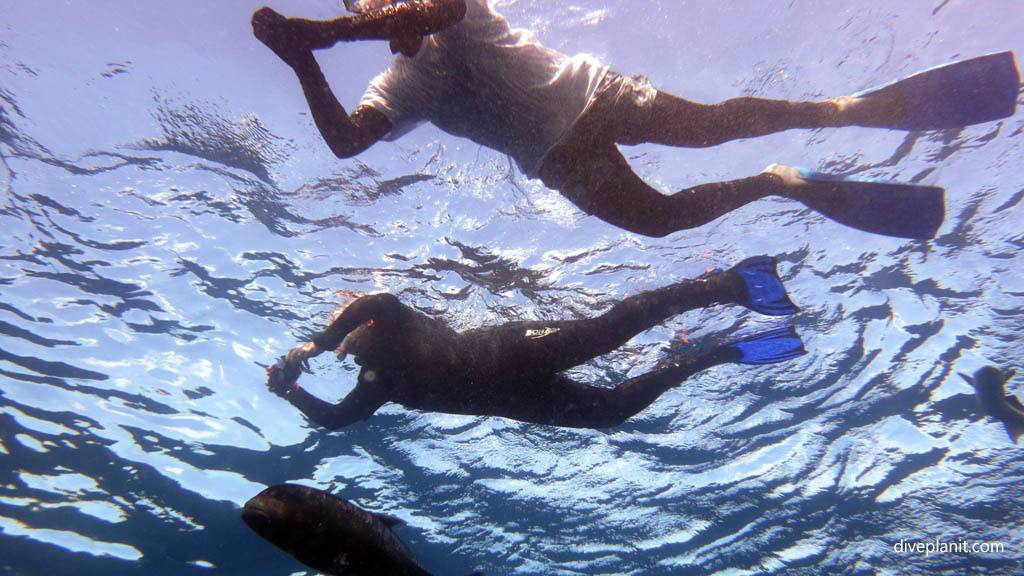 There are plenty of land-based activities too: you won't need six days of sea legs! The coral expeditions itinerary includes a number of guided nature trails up to lookouts, a narrated walk-through historic Cooktown, and a private visit to the Fitzroy Island Turtle Sanctuary.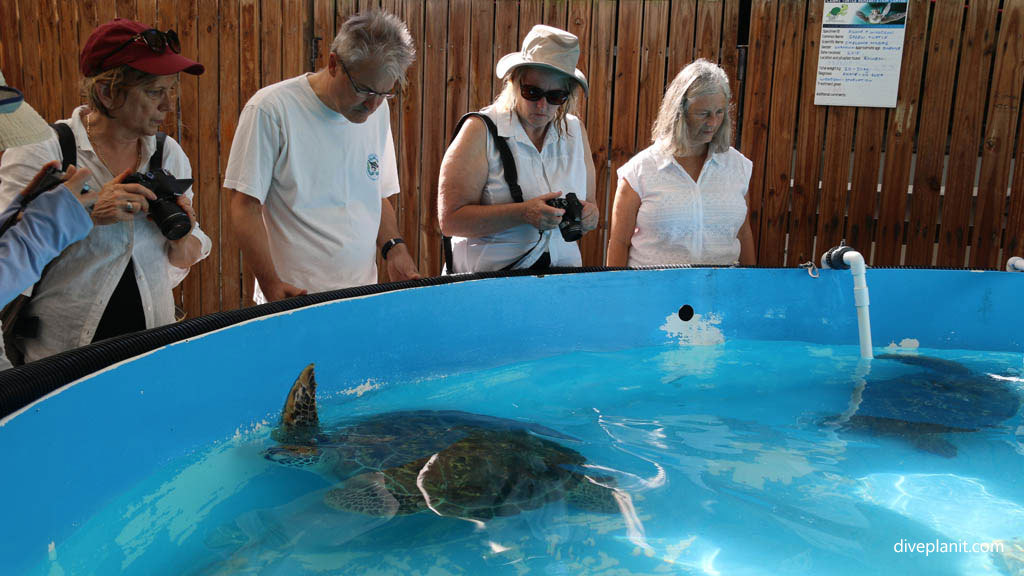 Add in the pre-dinner drinks, convivial conversation over three course dinners, (and no one will bore you stupid about the merits of side mounts or why the DX184 is infinitely superior to the DX182 in terms of shutter speed), the informative Reef Talk by the on-board marine biologist and the marine trivia quiz night. Plus the fact that there is plenty of space, the bar, roomy saloon, and the sun deck – where weather permitting – you can have dinner under the stars. You'll wonder why there aren't many more cruises like this.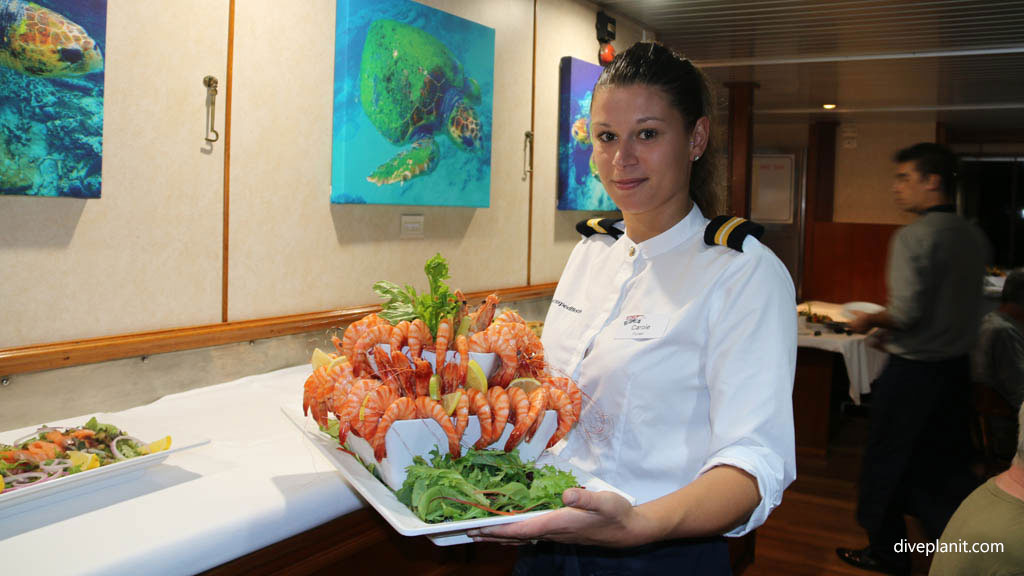 There are a couple of qualified dive instructors on board, so dive group sizes are typically very small and you can go at your own pace. You get to dive at Lizard Island, a couple of the ribbon reefs which are probably the best of the most accessible reefs between Lizard and Cairns, Sudbury Cay, and Nathan Reefs. There's diving and/or snorkelling available every day, though it's not compulsory; and there's also the option of a Discover SCUBA Dive which can be very useful if you're trying to convert someone from the dry side.
So if you want to dive multiple reefs on the Great Barrier Reef, and you're looking for a relaxing alternative to a hard-core Liveaboard or a series of day trips, then you need look no further than a trip aboard Coral Expeditions.
If you liked this post, you might also like to know how to dive the Yongala.