Site Overview
Dive Centres
Site Type:
Scenic Wall with Macro
Depth:

Top: 5M

Median: 14M

Bottom: 20M

Location:
Pescadore is a small (less than 100m diameter) island due west on the southern point of Basdiot.
Pescador Island is renowned for its large grey frogfish, and colourful walls of soft corals and tunicates home to seasnakes, eels and a large number of reef fish species.
Pescadore is a small island to the west of Moalboal. It has an almost vertical drop off around the island not far out from the narrow 5m reef that runs around it. The signature critter for Pescadore is a large grey frogfish, and we were not disappointed as we discovered one within a few minutes into the dive.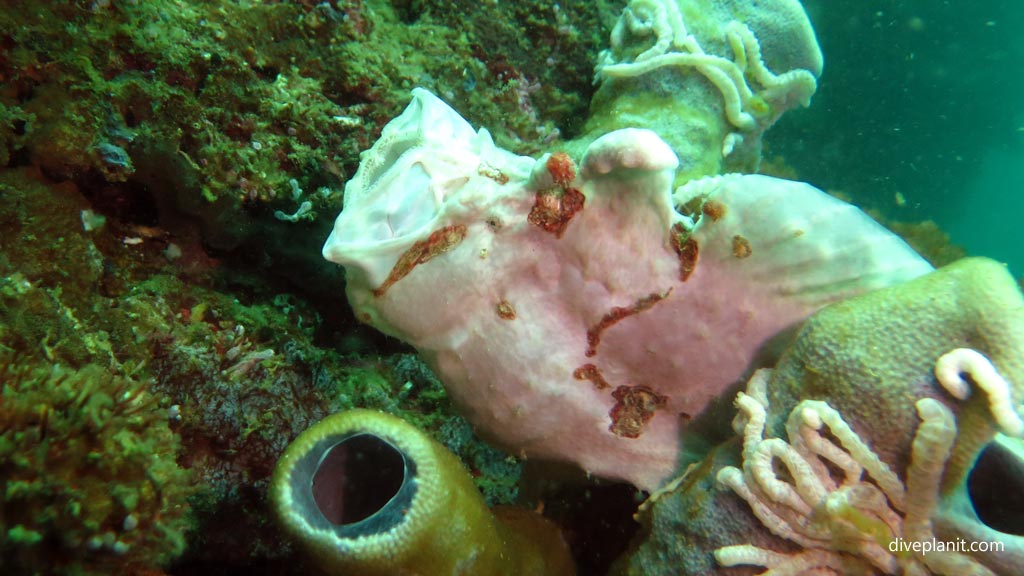 He was there with his mouth open when we arrived, but quickly closed it – embarrassed?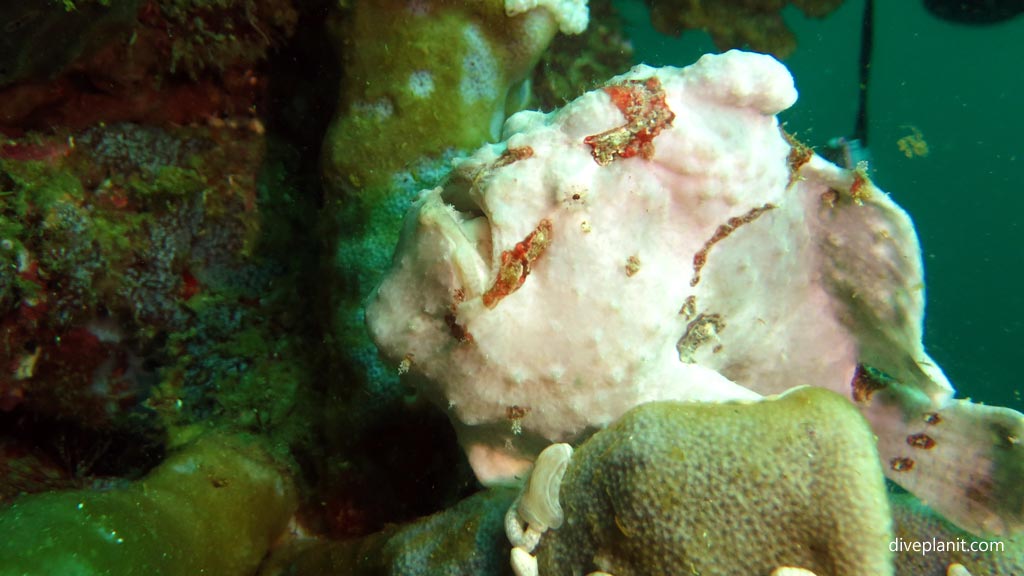 Along the wall there are lots of nooks and crannies and ledgers and overhangs, tunicates decorate the underside of every ledge. And there are areas where the sponges are teaming with small sea cucumbers which presents a very strange sight indeed.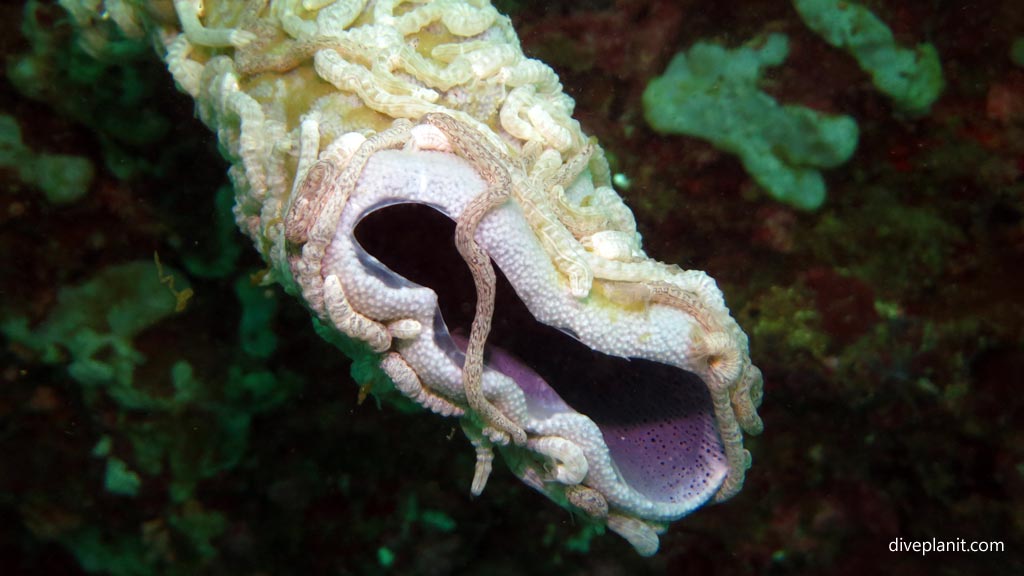 There are the usual suspects such as a Spotfin Lionfish,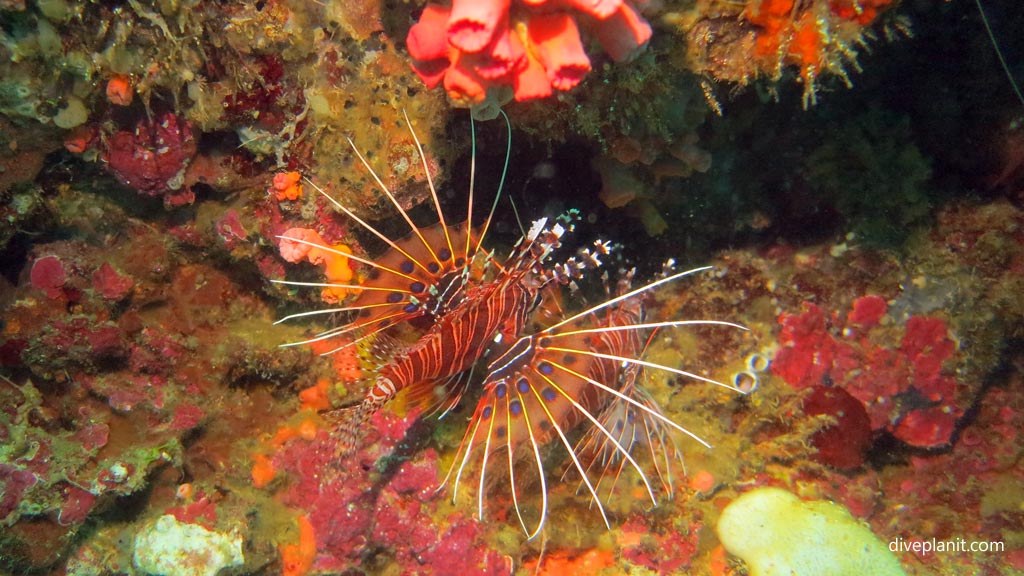 the Raccoon Butterflyfish,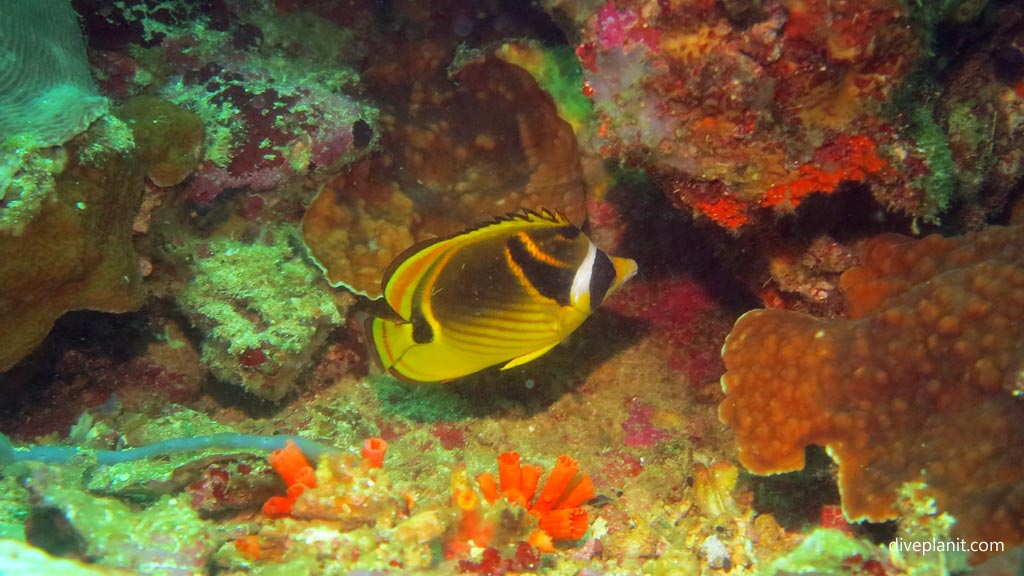 and a White-eyed Moray Eel who appeared when I was trying to take a photograph of the Spotfin Lionfish.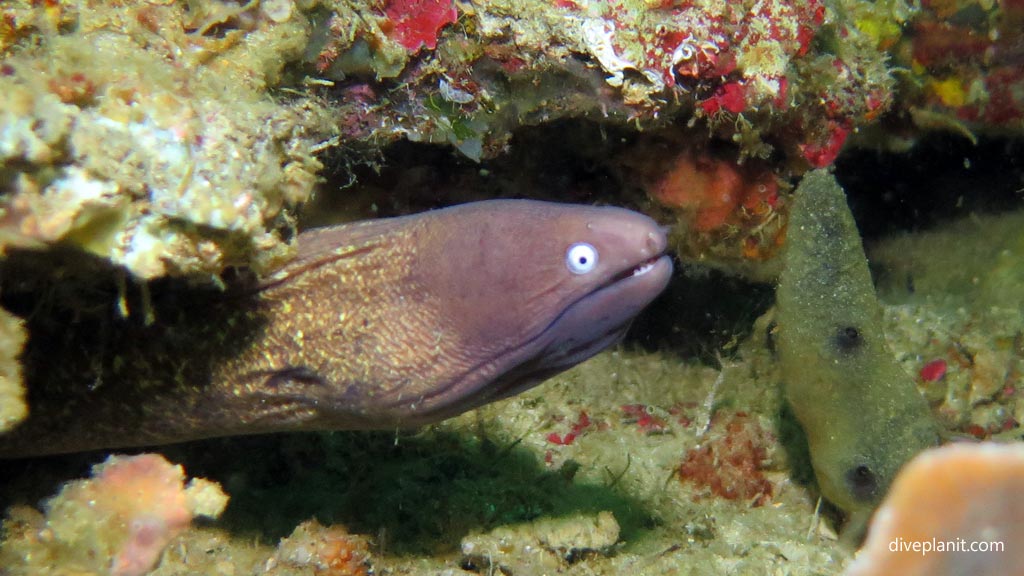 A Blackbanded seasnake slithered by quietly as we approached.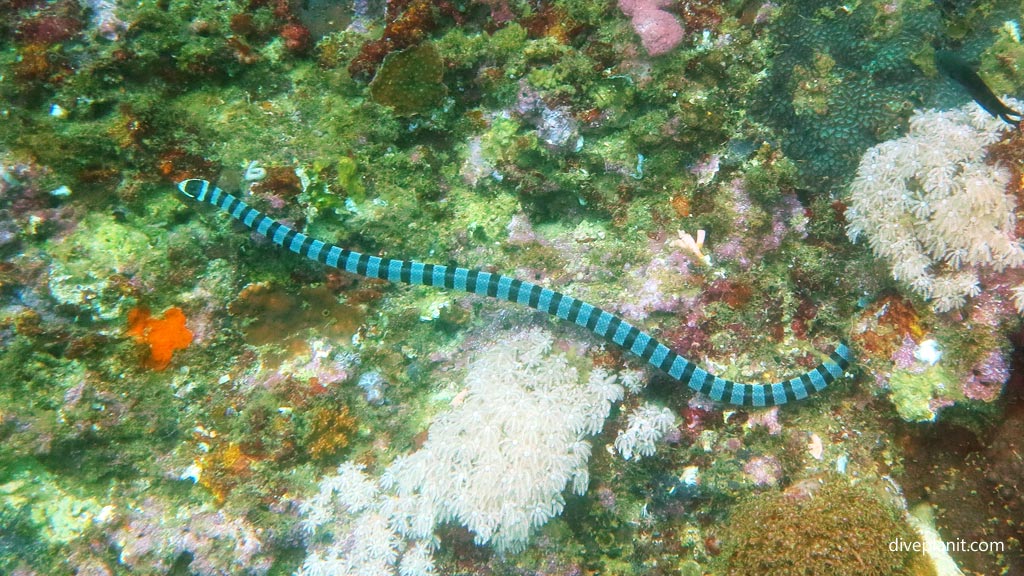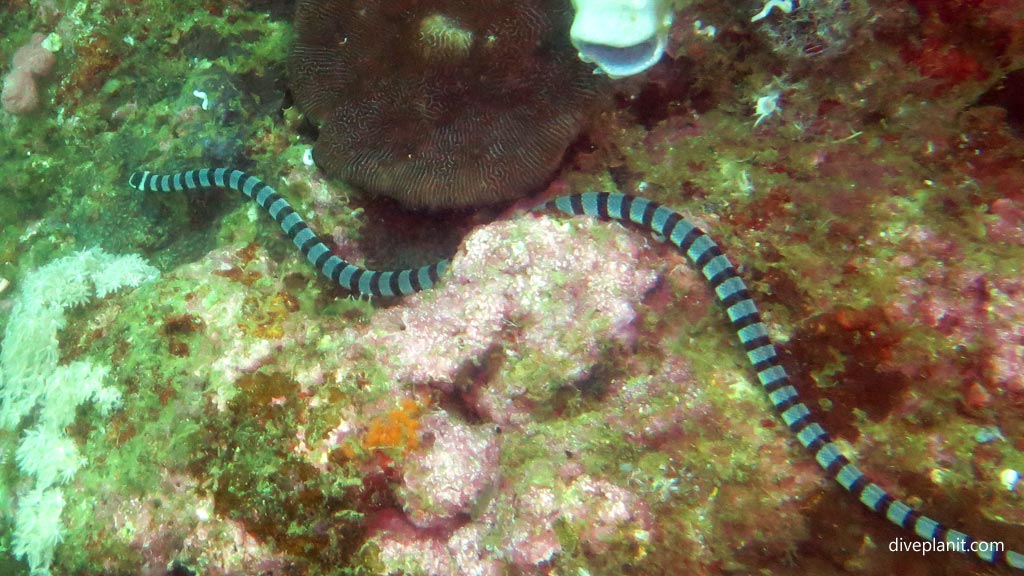 The nature of the dive site means that it's typically a there-and-back dive, traversing the wall at a depth of about 20 meters on the way out and returning around 10m which presents a completely different view of things.
There's also the pretty reef at 5 m for the decompression stop.