Site Overview
Dive Centres
Site Type:
Sloping reef wall.
Depth:

Top: 3M

Bottom: 30M

Location:
Southern end of South Ari Atoll
Maamigili is a popular dive site as it is one of the best places in the Maldives to see whale sharks. These giant sharks cruise along this reef wall and dive boats look for them from the surface and then drop their divers or snorkelers in for an incredible encounter. However, whale sharks are never guaranteed at Maamigili, as I sadly discovered.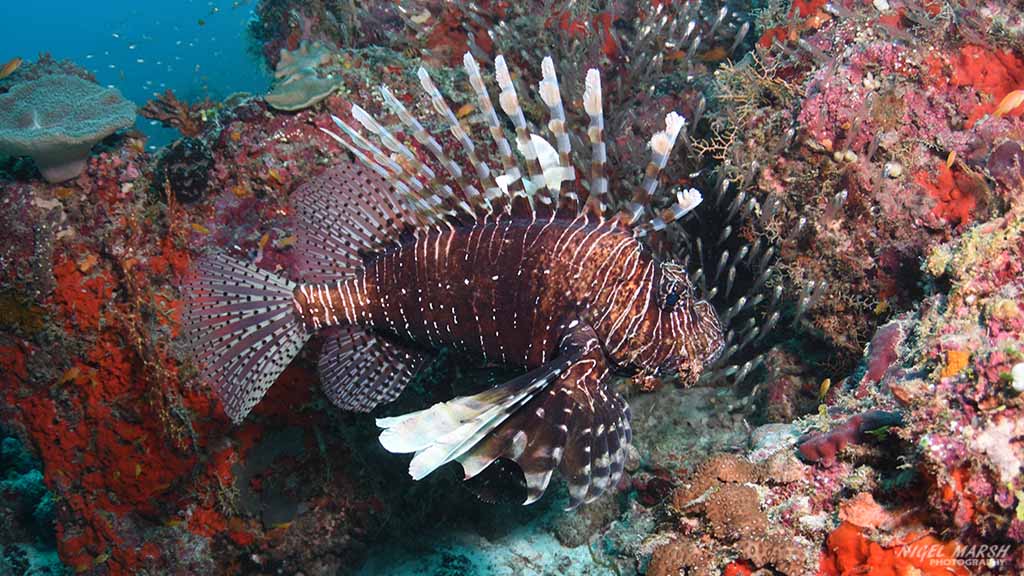 Fortunately, this sloping reef has plenty of other attractions to keep you busy until a whale shark arrives. Maamigili is a lovely reef dive, with the sloping reef home to an incredible variety of marine life. Exploring this reef I found many pretty corals – gorgonians, soft corals and sea whips. Even the hard coral looked quite healthy on the reef slope. Exploring this wall I found a huge common lionfish trying to feed on a swarm of baitfish. A more unusual sight was a titan triggerfish collecting shells and attempting to crack them open.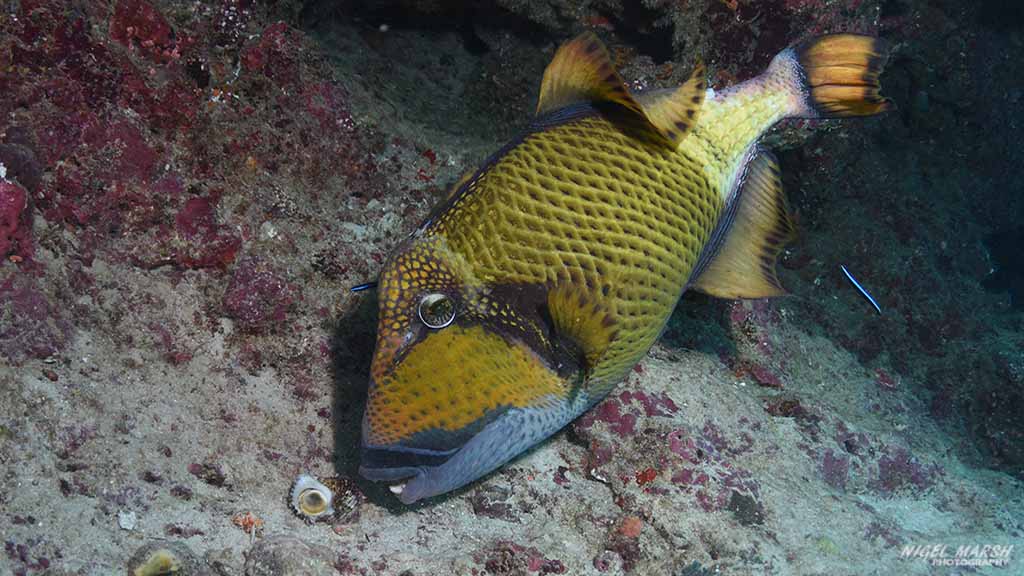 As we glided along the reef we came across schools of snappers, sweetlips, trevally, fusiliers, rainbow runners and parrotfish. Whitetip reef sharks were very abundant and I saw several during the dive. Halfway into the dive, we found a hawksbill turtle munching the coral. This marine reptile was obviously accustomed to divers as it wasn't worried by several divers observing it.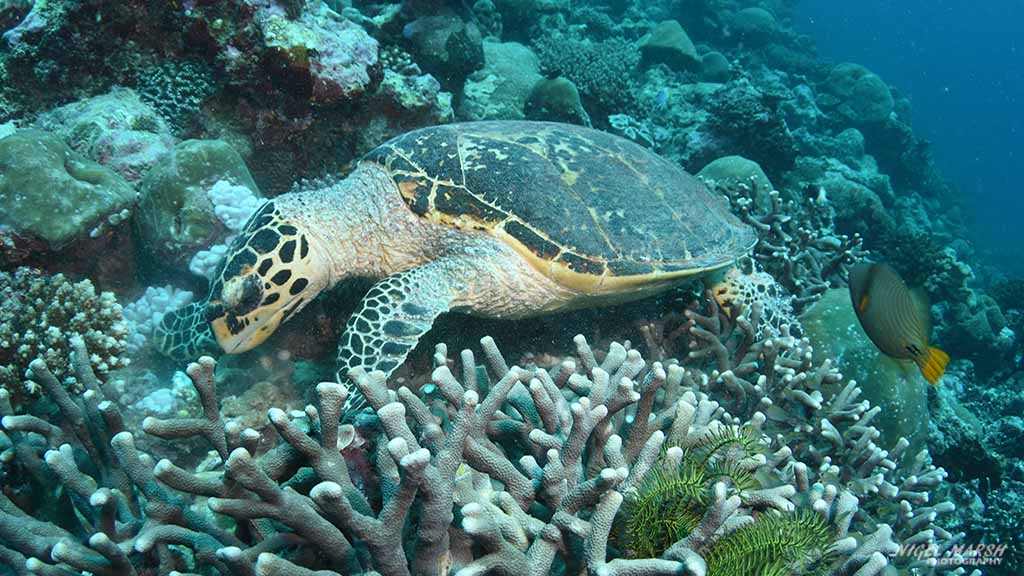 This lovely reef was also home to a good range of invertebrate species. Between the corals and rocks were flatworms, nudibranchs, shrimps, hermit crabs and sea stars. I also encountered a number of moray eels, the largest a giant moray hanging out of its hole.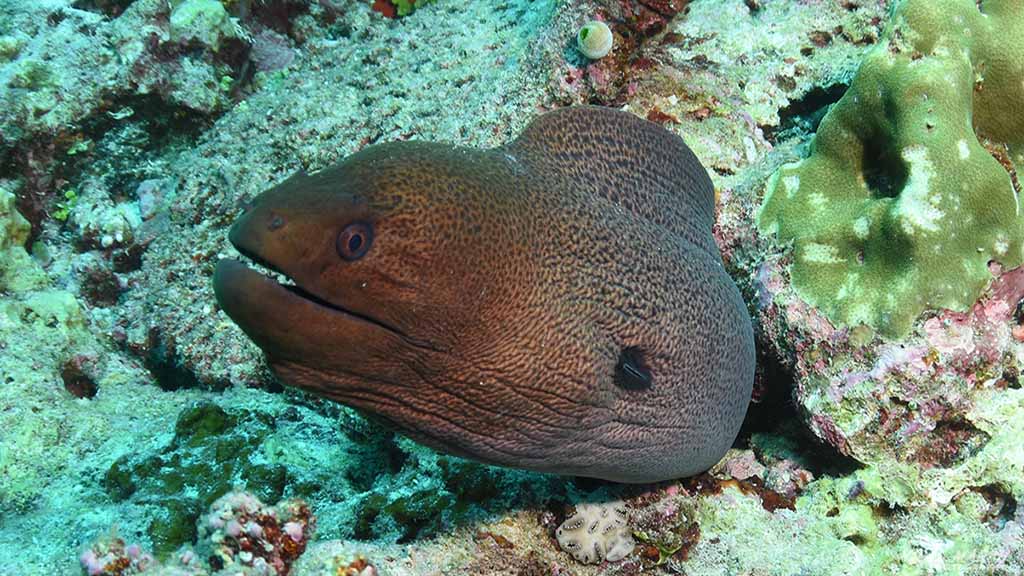 We spent the last twenty minutes of the dive exploring the coral gardens at the top of the reef. Much of the hard corals were dead, but still thriving with fish life. Feeding on the coral and algae were parrotfish, butterflyfish, angelfish and goatfish. However, the most stunning were the schools of powder blue surgeonfish, another signature fish species of the Maldives.