Site Type:
Reef wall and sloping coral gardens.
Depth:

Top: 5M

Bottom: 30M

Location:
Southeast side of North Malé Atoll
The amazing Kanduoh Giri dive site is close to the capital so is often done as a checkout dive by some of the liveaboard vessels. Now most checkout dive sites are okay, but often have no standout feature, really just an easy dive site to sort out your gear on the first dive of a trip. But Kandouh Giri is a dive you will never forget because it is home to hundreds of moray eels.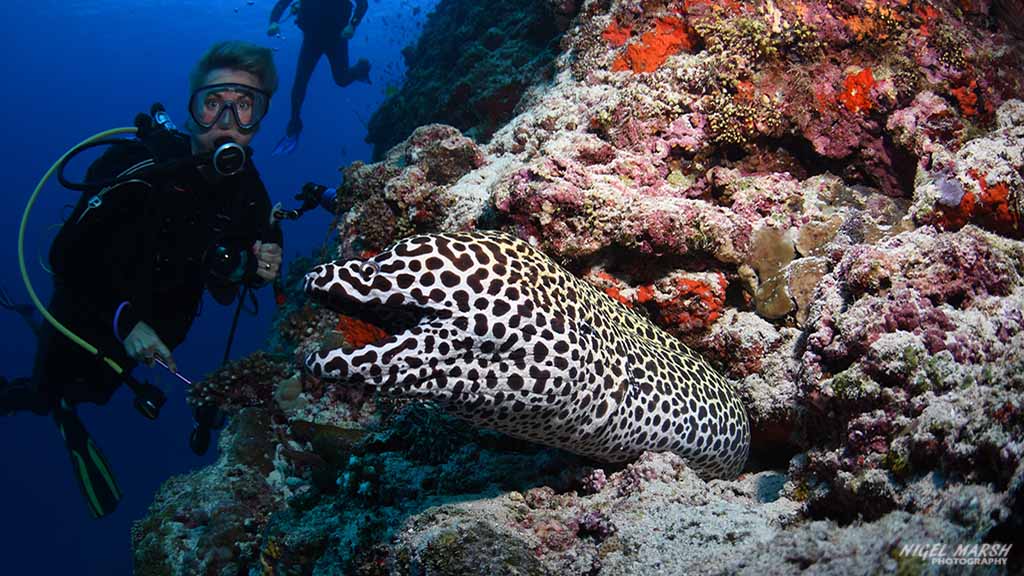 The Kanduoh Giri dive starts on a reef wall which leads to a sloping sandy bottom dotted with small coral heads. In the shallows are lots of caves, and lots of moray eels. I have never seen a site with so many morays. Every ledge and cave is overflowing with eels! I counted seven different species, but the large honeycomb morays and giant morays are the main attraction, with some over 2m long!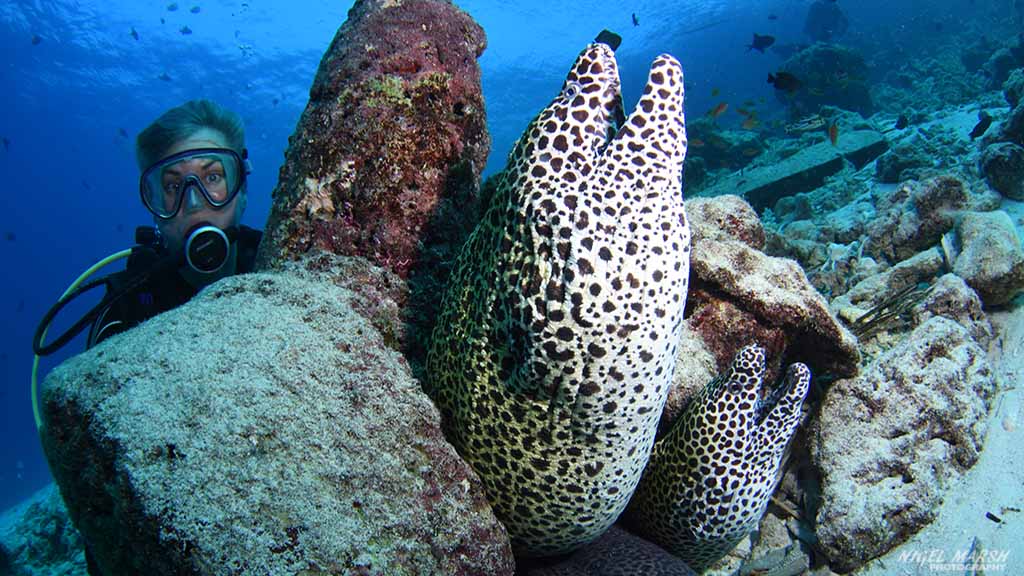 Getting close to these moray eels is not a problem, as most are hanging out of their homes and watching the passing parade of fish and divers. There are so many morays that it is common to see five or more squeezed into a hole. I also saw many morays swimming around the site, looking for a new home or a friend.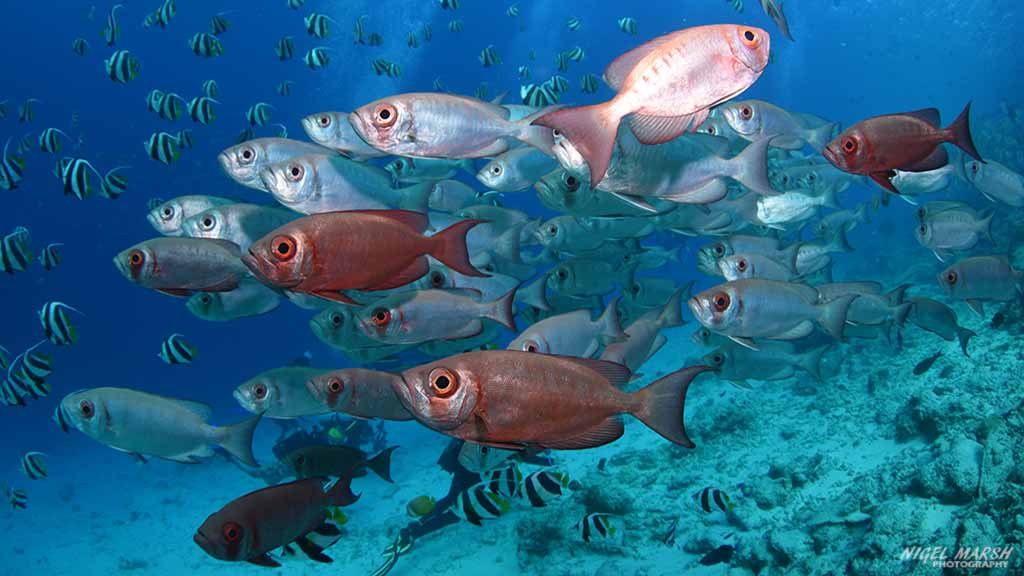 However, this site isn't just about morays, as many reef fish and pelagic fish patrol this area. Swarming the site are schools of trevally, fusiliers, bannerfish, lunar-tail bigeyes and triggerfish. Also cruising through the area are Spanish mackerel, Maori wrasse and stingrays. While the big creatures captivate most divers, a close look around the rocks will also reveal pipefish, boxfish, scorpionfish and banded boxer shrimps. Plus the sand is home to a large colony of garden eels.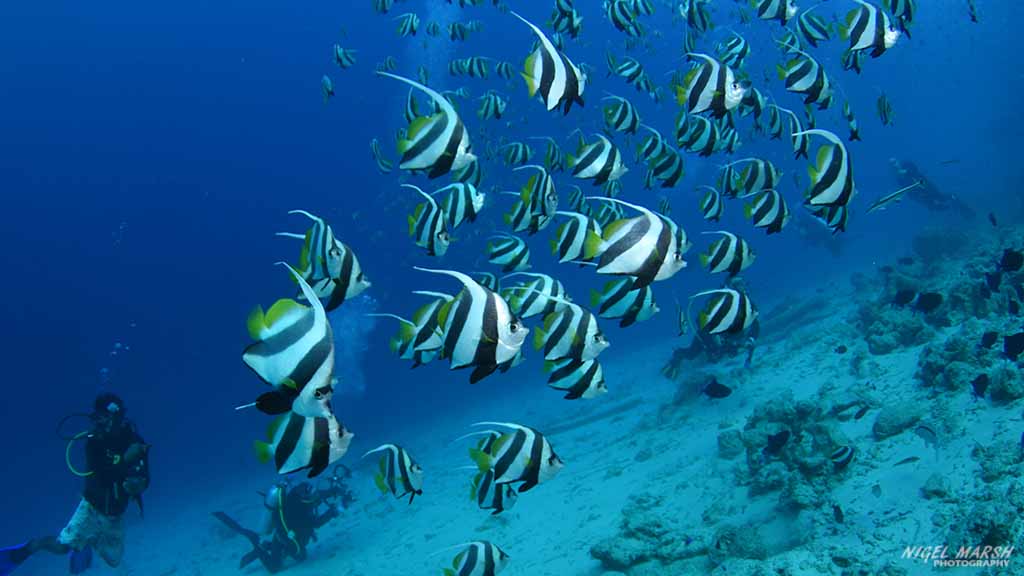 The main reason that Kanduoh Giri is such a rich site for moray eels and fish, I found out later, is its location -right next to a fish processing plant, the waste from this plant providing a feast of food!