Site Overview
Dive Centres
Site Type:
Julian Rocks offers a number of different sites ofering all of: Macro (Nudi's), Mega fauna, and Scenic Reef diving
Depth:

Top: 5M

Bottom: 30M

Location:
2.5km (or a 10 minute boat ride) north of Byron Head
Among the regular species found year round are wobbegong sharks, eagle rays, cuttlefish, king fish, trevally, mulloway, and three different species of sea turtle – Loggerhead, Green and Hawksbill. There is an abundance of hard and soft coral. You can also see Manta Rays, Grey Nurse Sharks, and Leopard (also called Zebra) Sharks at various times throughout the year.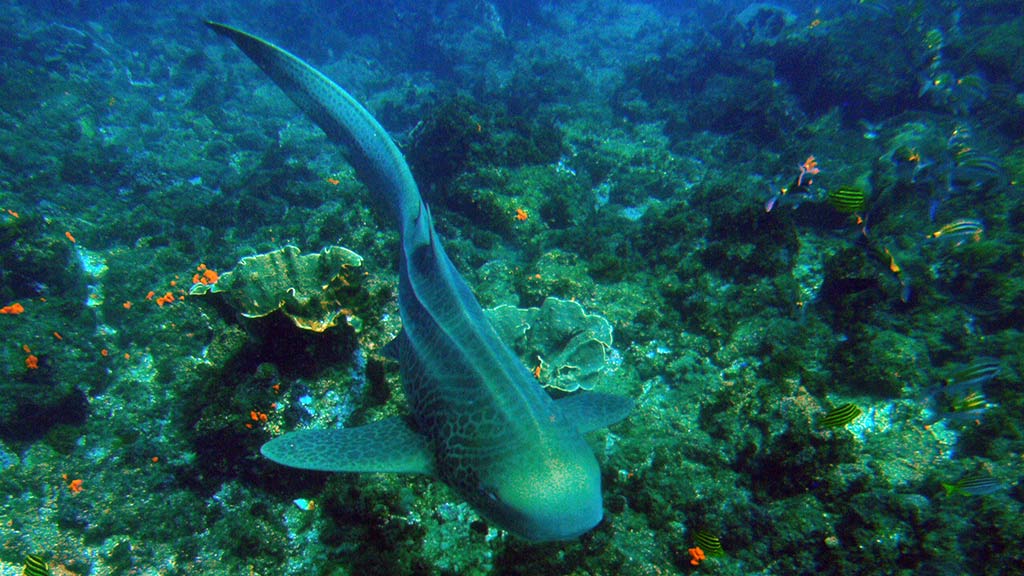 Julian Rocks Dive Sites
– The Nursery: Located on the sheltered western side of Julian Rocks, The Nursery is a relatively shallow dive site varying from 5 to 12 metres which is frequented by an abundance of reef fish. This is the primary dive site for beginners, and thanks to its shallow depths is also the most colourful.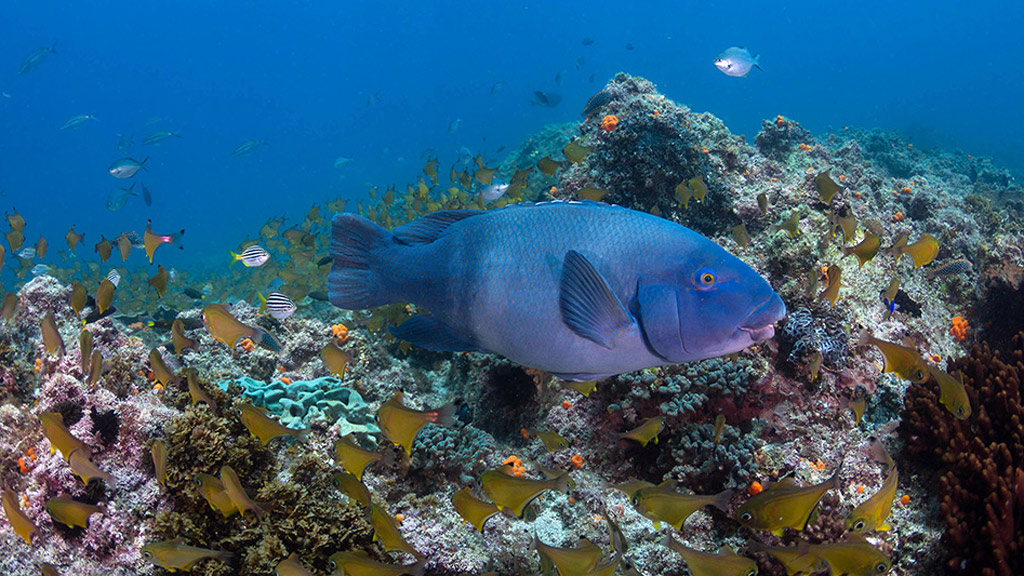 – The Needles: On the south-west tip of the rocks, The Needles are large bommies that come close to the surface. Depths here range from 10 to 15 metres. The current in this site often brings schools of large and small fish, and often huge rays and leopard sharks. Nudibranch lovers will be in heaven.

– Cod Hole: The Cod Hole is an underwater swim through around 30 metres from the north-eastern tip of the Rocks. The hole opens at a depth of around 15 metres and slopes down to a depth of 21 metres. Moray eels, blue groupers, wobbegongs and grey nurse frequent this spot.

– Hugo's Trench: This dive spot has sheer walls on either side of the trench, and is frequented by wobbegong sharks, turtles and schools of fish. At a depth of 12 to 18 metres, the trench runs through the rocks, but conditions need to be perfect to attempt a swim through.