Site Overview
Dive Centres
Site Type:
Seamount rising to 14m below the surface
Depth:

Top: 14M

Median: 17M

Bottom: 30M

Location:
Northern area within Kimbe Bay
Inglis Shoal is a sea mount rising from considerable depths up to 14m below the surface. It has a flattish top covered in flatten corals, and smaller acropora heads, with a large number of corallimorphs. We dropped straight in on a juvenile white tipped reef shark and a little game of hide and seek ensured amongst the coral plates before I finally got a shot in.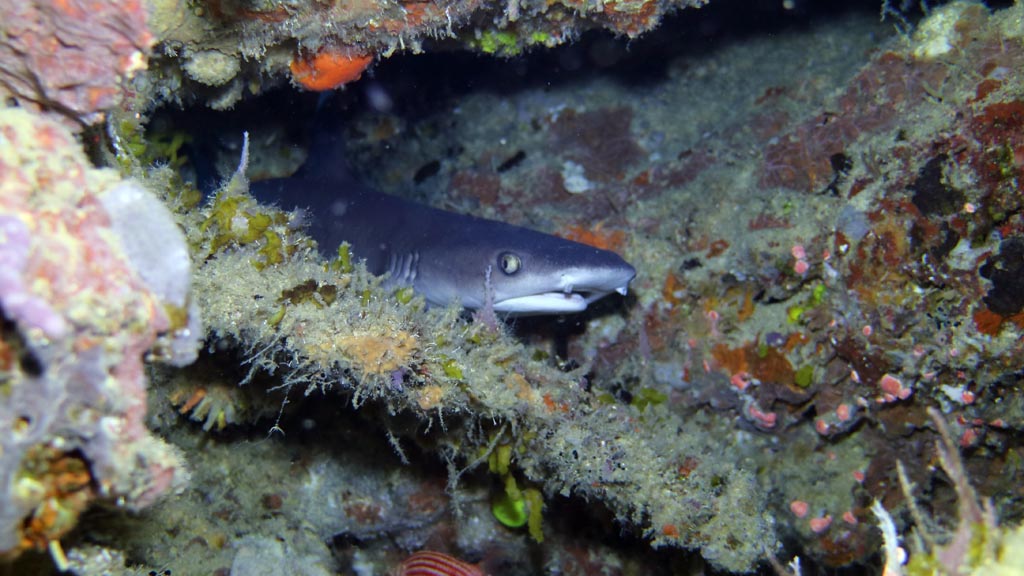 The main reason for a visit to the seamounts in this area is the fish action above them. Like Bradford Shoal further out, Inglis Shoal is a magnet for pelagics like barracuda cruising above, and sometimes literally over the sea mount.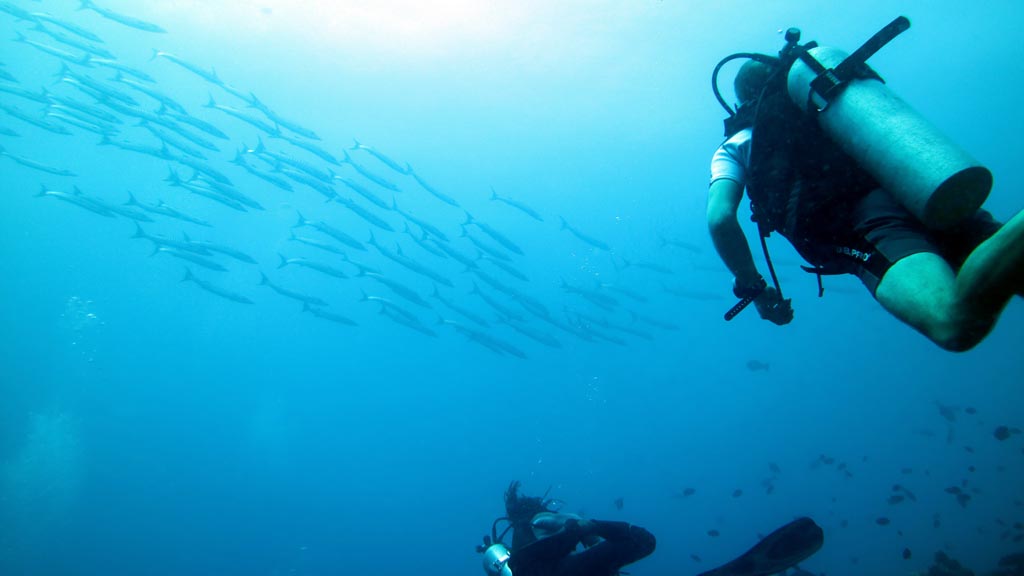 The flat top of Inglis Shoal seems to attract large numbers of cleaning stations, which gives great photo opportunities.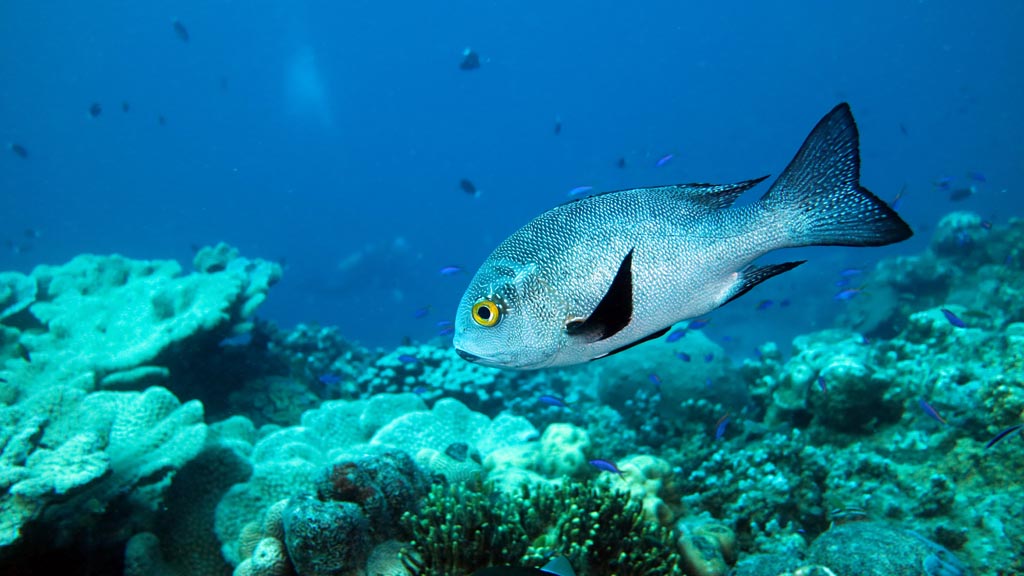 There are plenty of colourful larger reef fish.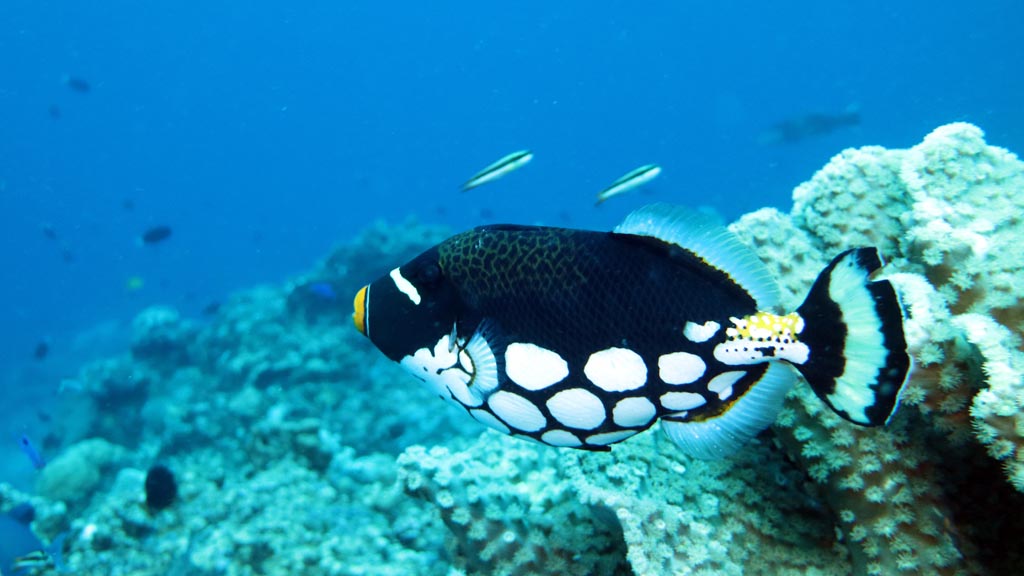 And quite number of ball anemones …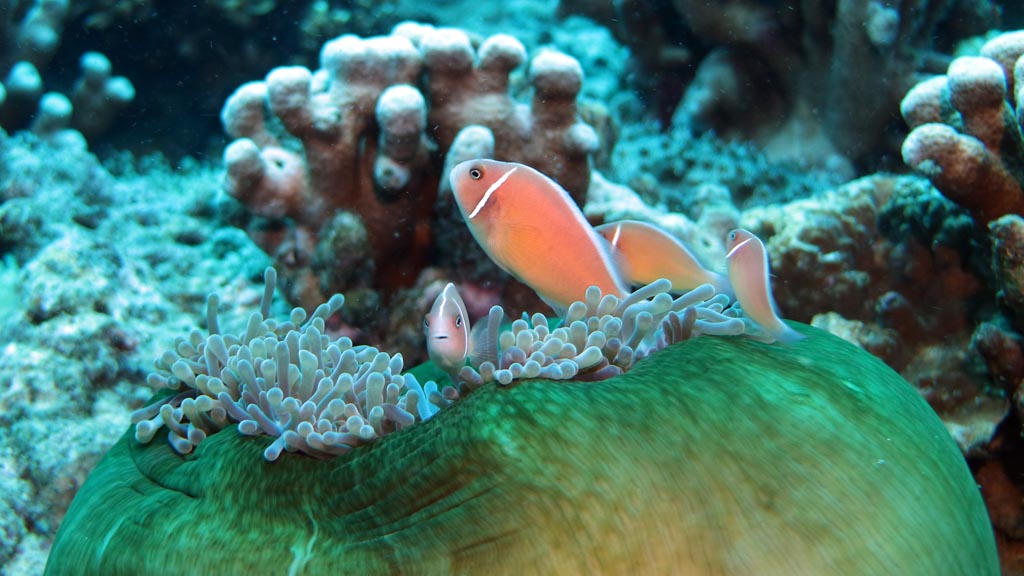 and flat anemones, each with their usual species of clownfish.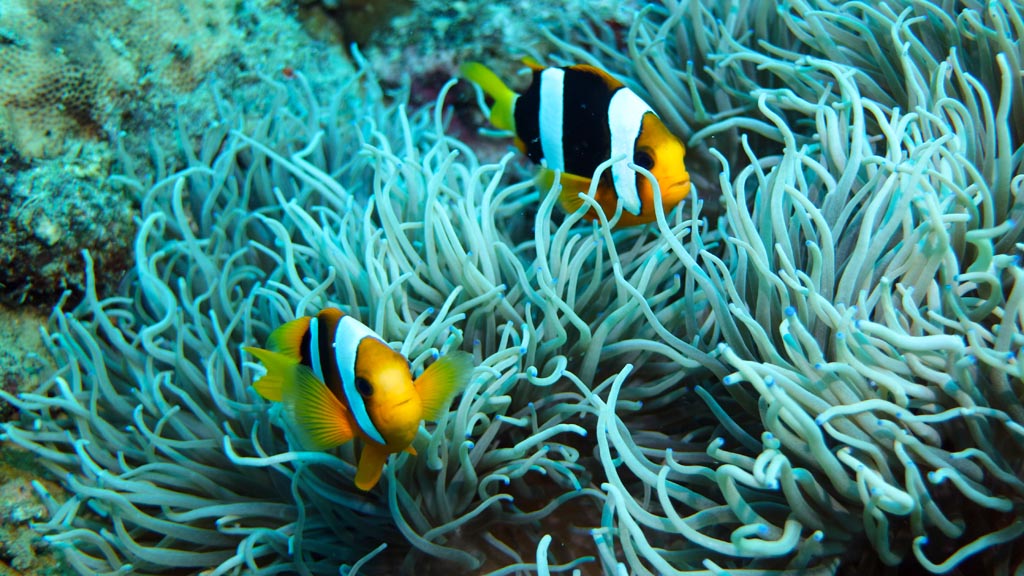 At least half the dive can be spent just watching at one particular cleaning station as all the different fish come through one by one. There was even a barracuda turned up for a clean at one point.
I think I over stayed my welcome as the midnight snapper started to make territorial gestures requesting my departure.
In common with Bradford Shoal, there is also a number of corallimorphs amongst the corals. These can give you quite a sting, so be very careful putting even a finger on any part of the reef to steady yourself.