Site Overview
| | |
| --- | --- |
| Site Type: | Mega fauna; Reef – drift |
| Depth: | Bottom: 20M |
| Location: | South west of Malakal Harbor entrance, about an hour's motoring away |
Description
Since my first drift dive round Portland Bill off the south coast of England over 30 years ago, I've never lost that temptation to spread my arms wide, pull my legs straight and assume the posture of a Spitfire flying at high speed and low altitude over the terrain below. Some are tempted to assume more of a delta wing, others the fist-forward pose of Superman, but however you like your drift diving it's the nearest thing to flying you'll ever get. There's something very Peter Pan'esque about it which appeals to grown-up little boys like me. Here's a short video of us drift diving the Ulong Channel in Palau.
And here are some photos from the dive along the Ulong Channel.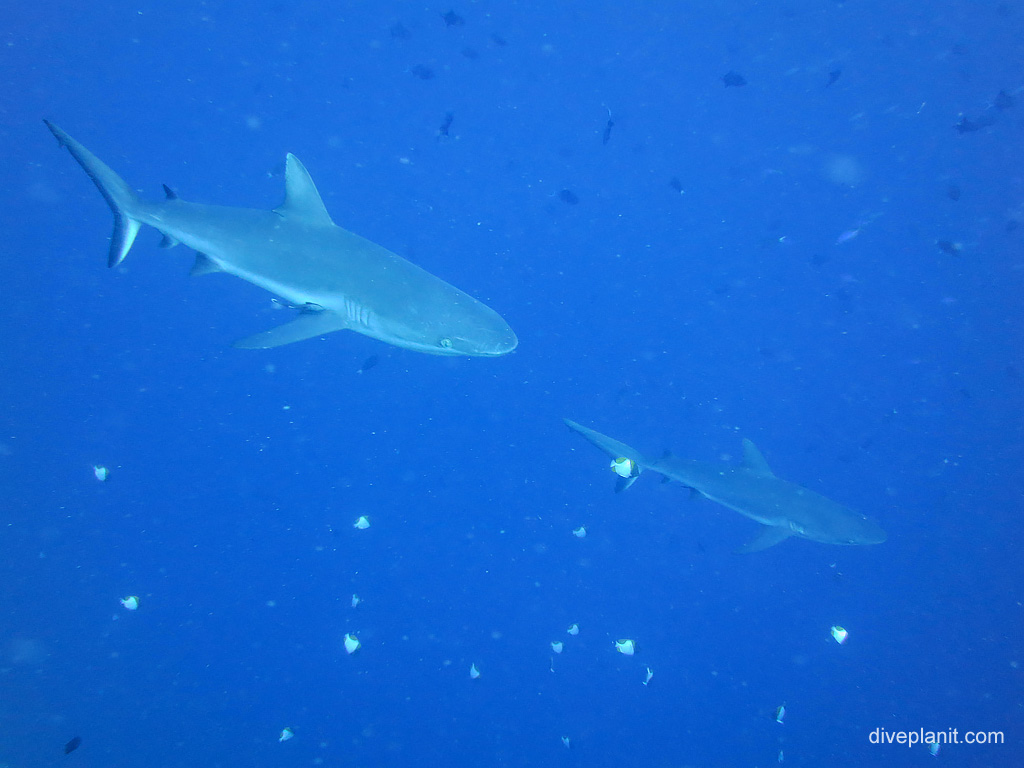 We start the dive reef-hooked on, watching the show, the sharks almost parading past us, until Paul (Unique) Collins calls us over to start the drift.  Ulong Channel has a coarse sandy base with coral of all types lining the shallow sides which are abundant with fish.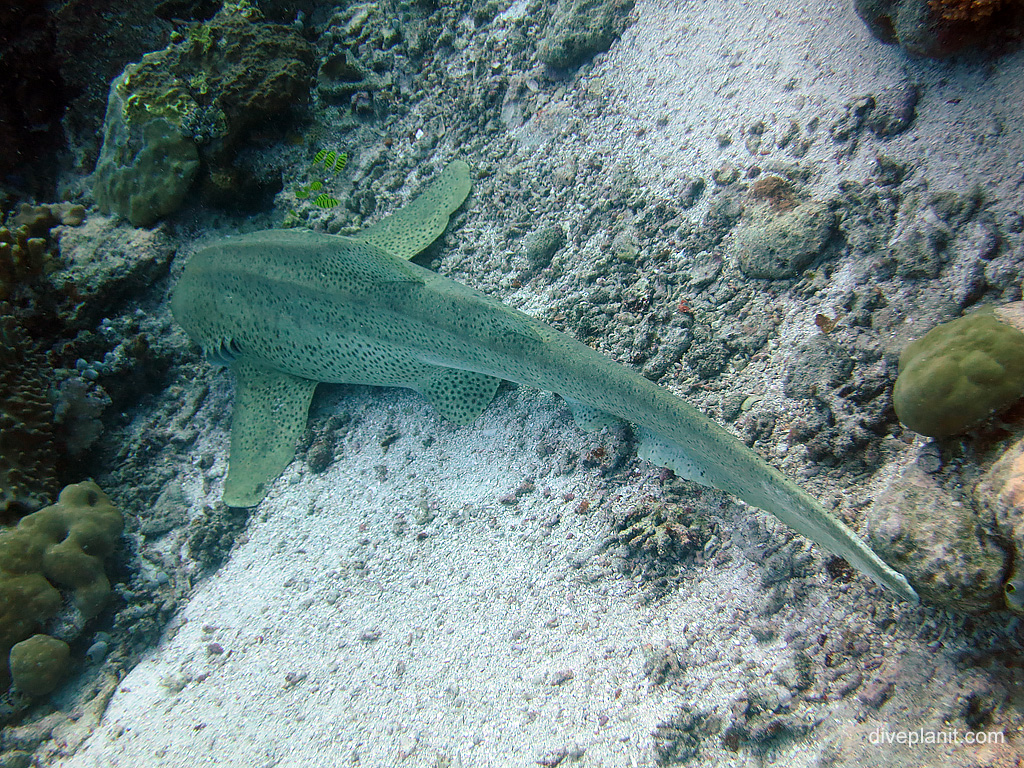 Not surprising that we stumble across a Lemon Shark resting on the sandy bottom – but she soon tires of our attention.  It's very scenic with giant clam shells and ends in what can only be described as an entire cabbage patch of lettuce coral.  (With a diver – for scale! – but only in the video)