Site Overview
Dive Centres
Site Type:
Sloping reef with numerous coral heads
Depth:

Top: 6M

Bottom: 25M

Location:
North east end of Vaavu Atoll
The wonderful Alimatha Faru dive site is the most popular night dive in the Maldives, so expect to share the site with several hundred other divers. Located at the end of a resort pier, where the staff regularly throw food, this free handout has attracted many fish, plus numerous sharks and rays.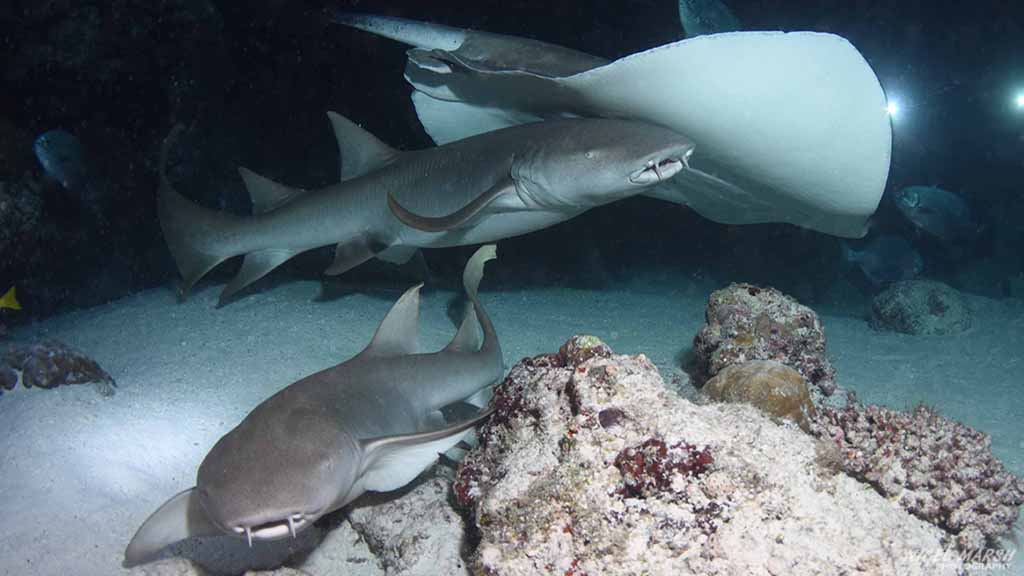 Alimatha Faru's sloping reef is quite interesting, with some pretty corals and a good variety of reef fish and invertebrates. At night it is common to see octopus, moray eels, shrimps, crabs and numerous sleeping fish. But many of these smaller critters are ignored, as everyone dives here to see sharks and rays.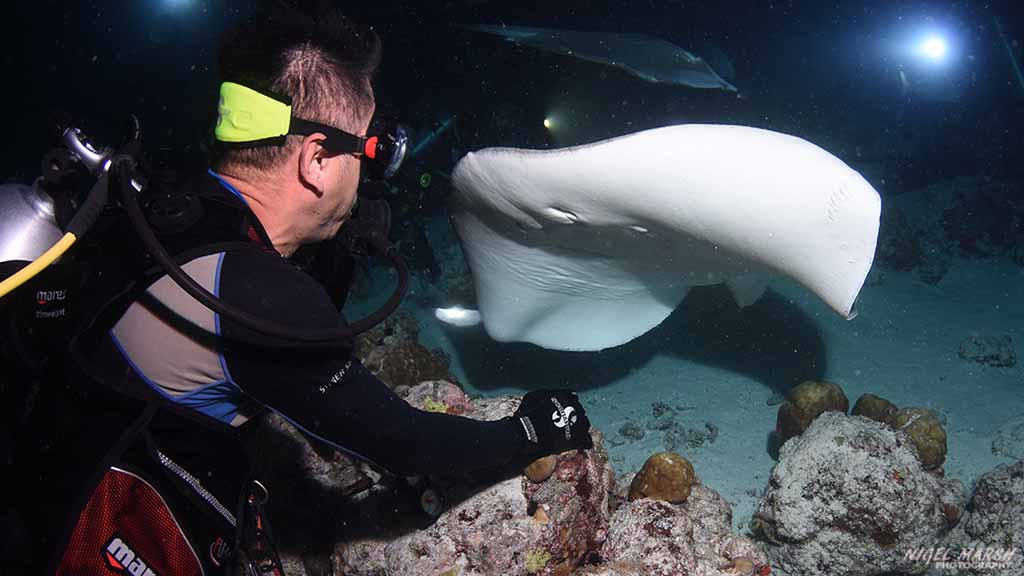 While you don't really need baits to see the sharks and rays, as they are swimming all around you, but if you can, position yourself close to a guide with food to get really close to the action. The most common sharks are tawny nurse sharks – dozens of them.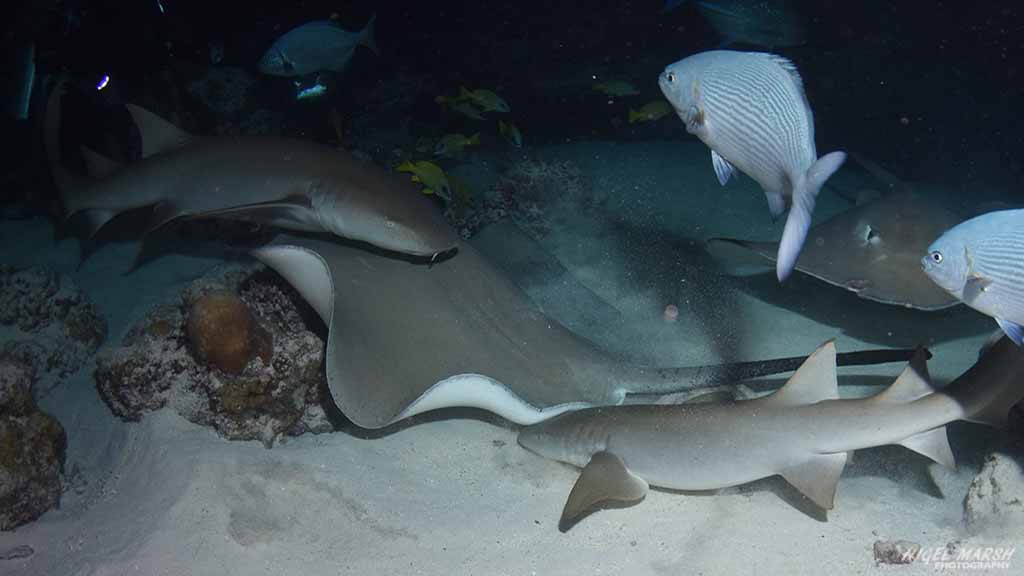 These usually shy sharks inspect every diver for food, fortunately they only have small teeth and are harmless, and spend most of their time nuzzling the guides with baits. The sharks vary in size from 1m to 3m in length and are very entertaining to watch as they bump into each other while searching for morsels. Unfortunately with so many sharks, rays, fish and divers the sandy bottom quickly gets stirred up, which makes photography very challenging.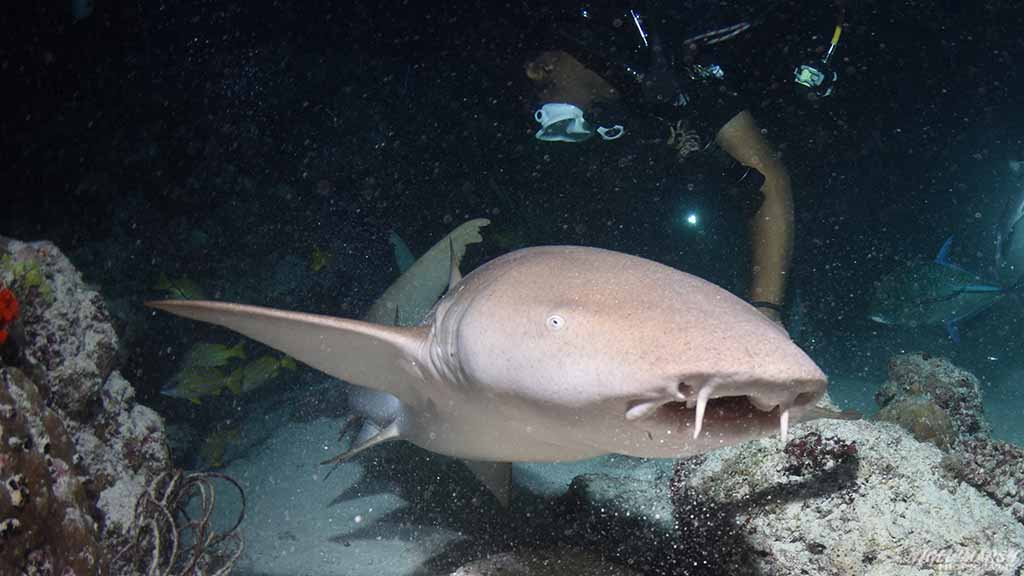 Competing with the tawny nurse sharks for scraps of food are the occasional whitetip reef shark, blacktip reef shark and dozens of Jenkin's whiprays. These stingrays show no fear and clamber over each other, and the sharks and divers, to grab food. Also fighting for scraps are numerous trevally and snappers. The action at Alimatha Faru is unbelievable and matched by few night dives anywhere in the world.