A new dive liveaboard will commence trips out of PNG's Walindi Plantation Resort, alongside MV FeBrina in January next year.
The MV Oceania is a 27-metre catamaran which accommodates up to 16 guests, and will begin trips out of Walindi Plantation Resort in January 2019 with itineraries including Kimbe Bay, Witu Islands and Fathers Reefs.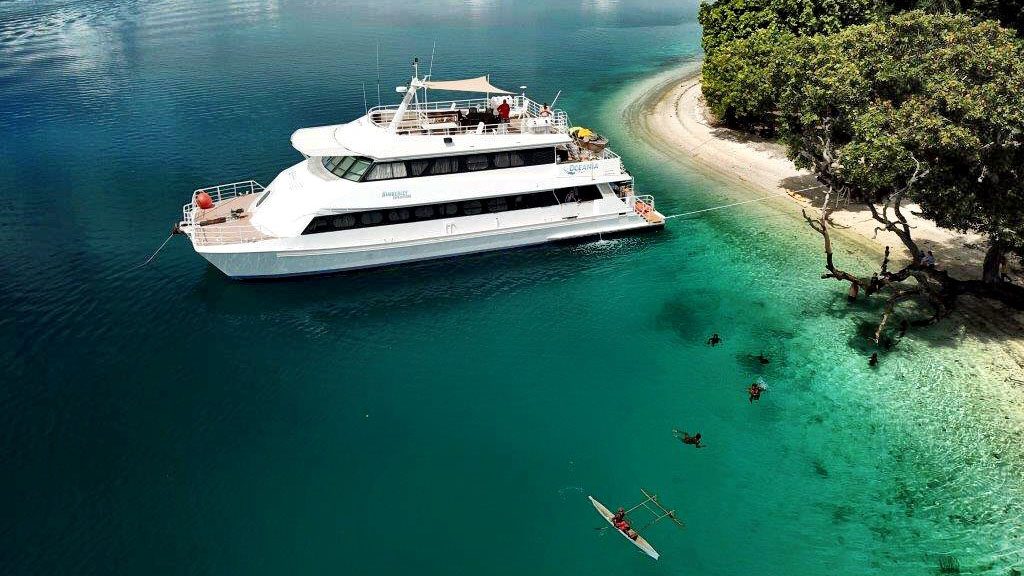 Oceania is currently undergoing a refurbishment before she launches to cater to the international and domestic tourism market. Her focus will be on scuba diving charters within the Bismarck Sea, but she is likely to explore some other areas within Papua New Guinean waters and is open to specialist charters including leisure and birding focused trips.
As part of the Walindi and FeBrina family, Oceania will continue to support the local community recruiting Papua New Guinean staff and becoming a full member of the Papua New Guinea Divers Association. Diveplanit was able to get a sneak peek at Oceania on a recent trip to Walindi Plantation Resort and can confirm that she is an impressive looking vessel.
The 2019 itinerary is now confirmed – please contact us for more information using the form below.
Pricing / availability enquiry