Introduction
Location
Dive Sites
Enquire Now
Aitutaki has both fringing hard coral reef and shallow sandy lagoon, so has great scenic reef diving and family-friendly snorkelling all within a short boat ride from shore.
Aitutaki is the second most visited island on the Cook Islands, but differs markedly from Rarotonga, in that the water is in the middle! Its main island and 15 motu (islets) are scattered around the edge of a triangular shaped lagoon.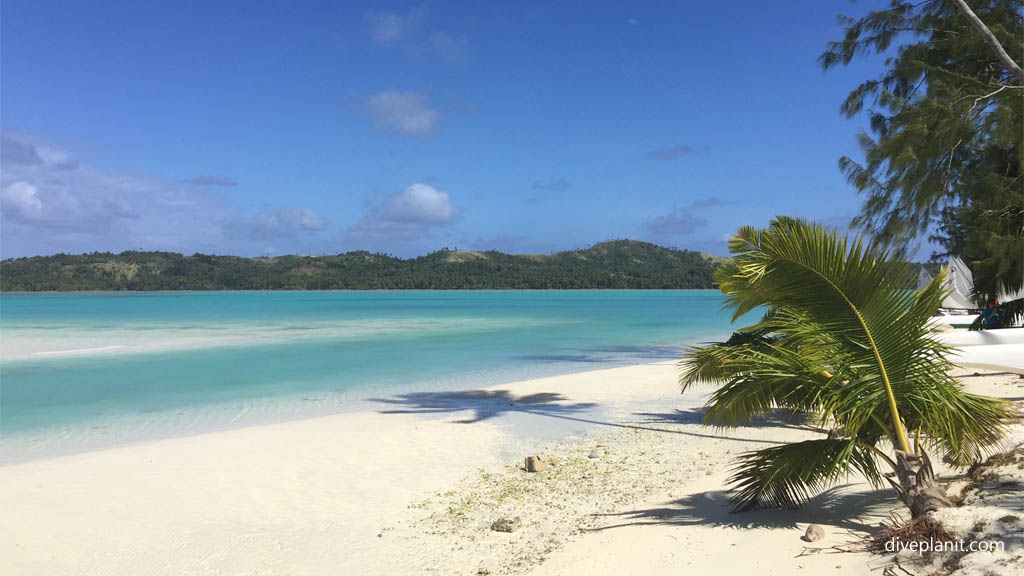 Diving is available on the fringing reef that surrounds the lagoon, whilst excellent snorkelling is to be had in the lagoon around the motus where there are numerous coral heads. Snorkelling is also possible on the north west coast between the main island and the reef. The best area is around the end of the old runway.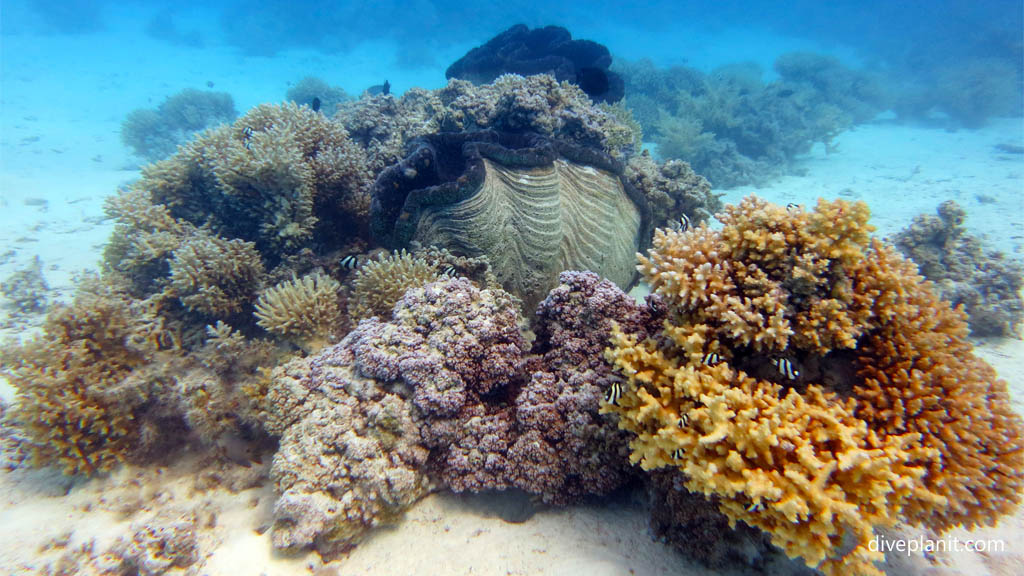 The diving outside the reef in Aitutaki is similar to Rarotonga in that the corals are all hard corals, which make for impressive, and often stark looking, marine scapes with excellent visibility. There are plenty of the larger reef fish: unicorns, parrotfish and Napoleon Wrasse, but also turtles, white tipped reef sharks and often eagle rays. Here is a short video which illustrates the terrain and type of diving from the best dive sites in Aitutaki.
Aitutaki is about 3 days sailing, or just 45 minutes flying time, north of Rarotonga.
Getting There
There are daily scheduled flights with Air Rarotonga.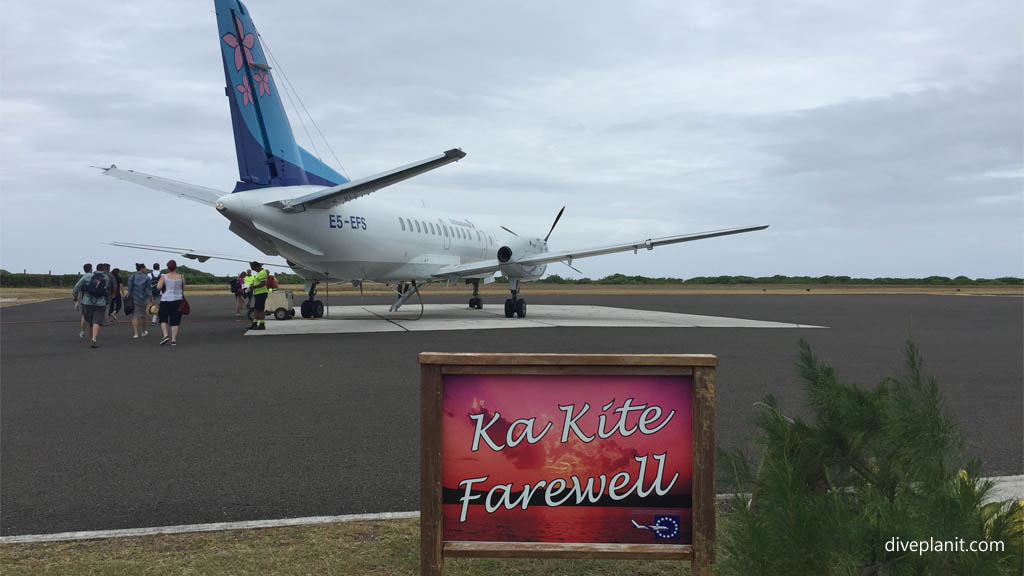 The schedules are arranged to connect with international flights, and it is possible to visit Aitutaki as a day trip – but obviously not a diving one. Though, a full day's snorkelling around the smaller islands of the lagoon with a day trip like Kia Orana Cruise's Seven Wonders of Paradise cruise would be the next best thing.
The dive sites are on the outside of the fringing hard coral reefs. Various gullies, channels and swim throughs makes each of the sites slightly different, and the fact that the coral is largely hard coating coral, almost guarantees really high viz – like 30-40m.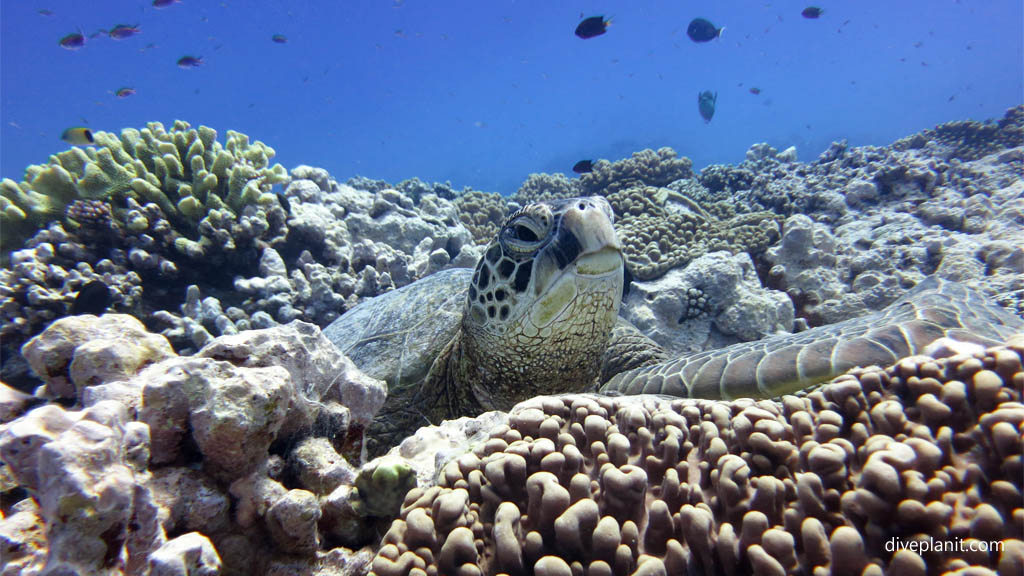 Should a squadron of eagle rays fly passed in the blue, you will still get a good view of them. The fauna to be encountered is linked to the terrain: caves and ledges near flat sandy bottoms might yield a white tipped reef shark or two, beds of branching coral – a turtle – which is a common sight.