Overview
Seasir Marine House is the largest dive operator in Okinawa and has been in operation since 1983. They have English and Chinese-speaking dive guides and tend to keep language groups together.
They have plenty of well-maintained equipment for hire and for sale, onsite accommodation, with outdoor showers and washing area for gear, as well as a roof-top hot tub (and hot showers).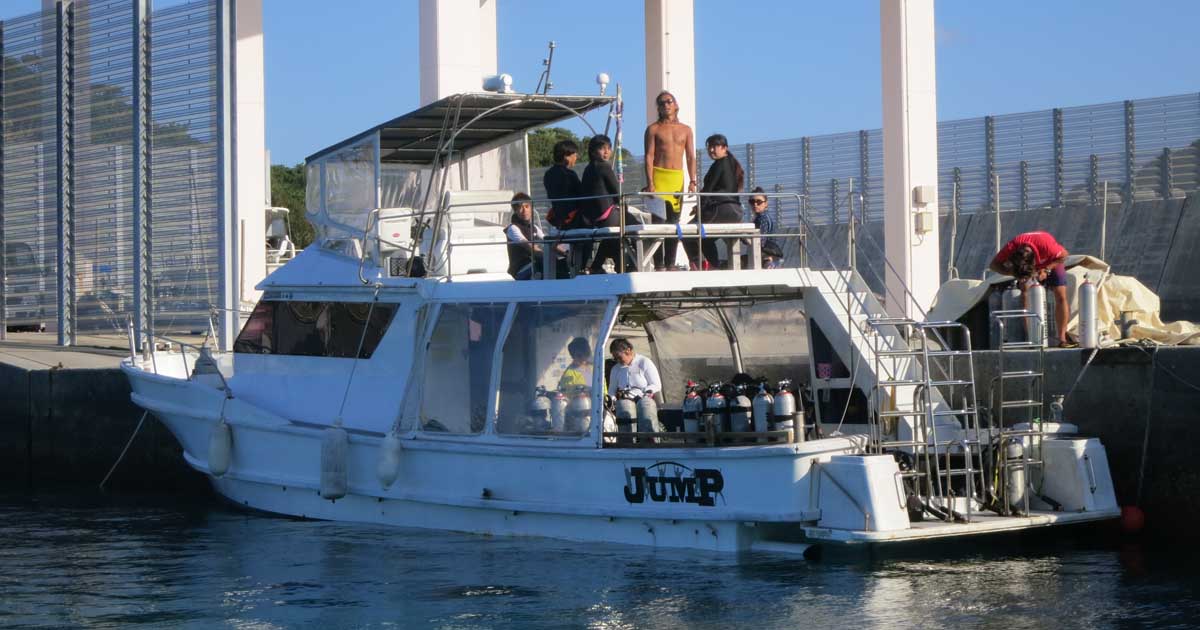 Facilities
| | | | | |
| --- | --- | --- | --- | --- |
| Training School Type: | PADI | | Nitrox Fill: | |
| Air Fill | | | Number of Guides | 15 |
| Gear Hire | | | Number of Boats | 3 |
| Gear Sales | | | Number of Dive Sites | 50 |
| Gear Servicing | | | Accommodation | |
Location
Pricing for Marine House SeaSir 2019
AUD
JPY
7 Nights 1st Floor Tatami Room Twinshare with 10 dives
125600
JPY
|
125600
7 Nights 1st Floor Tatami Room (single) with 10 dives
132600
JPY
|
132600
7 Nights 3rd Floor Tatami/Western Room Twinshare with 10 dives
139600
JPY
|
139600
7 Nights 3rd Floor Tatami/Western Room Tripleshare with 10 dives
132600
JPY
|
132600
This resort's prices are in JPY. The price paid in AUD will be based on the actual exchange rate at the time any payments are made.
Pricing includes accommodation, breakfast & dinner, return airport transfers, 5 dive days/2 tanks per day, tanks, weights, boat, dive guide.
The per person pricing above is indicative only: we show 7 night with 10/12 dive packages at high-end and lower-end rooms (singles & doubles) for the purposes of comparison. We can give you a price (and availability) for any combination of nights/dives you wish to undertake, which will include any discounts due to you as part of that package, and any exclusions, or items payable at the resort. Use the [Enquiry Form] button to give us your exact requirements and we'll give you the best deal we can.
What to expect
There is usually a double dive in the morning ad a single in the afternoon. Walk or cycle from your accommodation the dive shop (make sure you're on time – the Japanese are never late). From here it's a ride, in wetsuits to the boat on the back of a small truck.
Your dive guide will pick the dives for the day depending on conditions and what the group has already seen. They have reasonably large boats, so entry is giant stride from the back of the boat.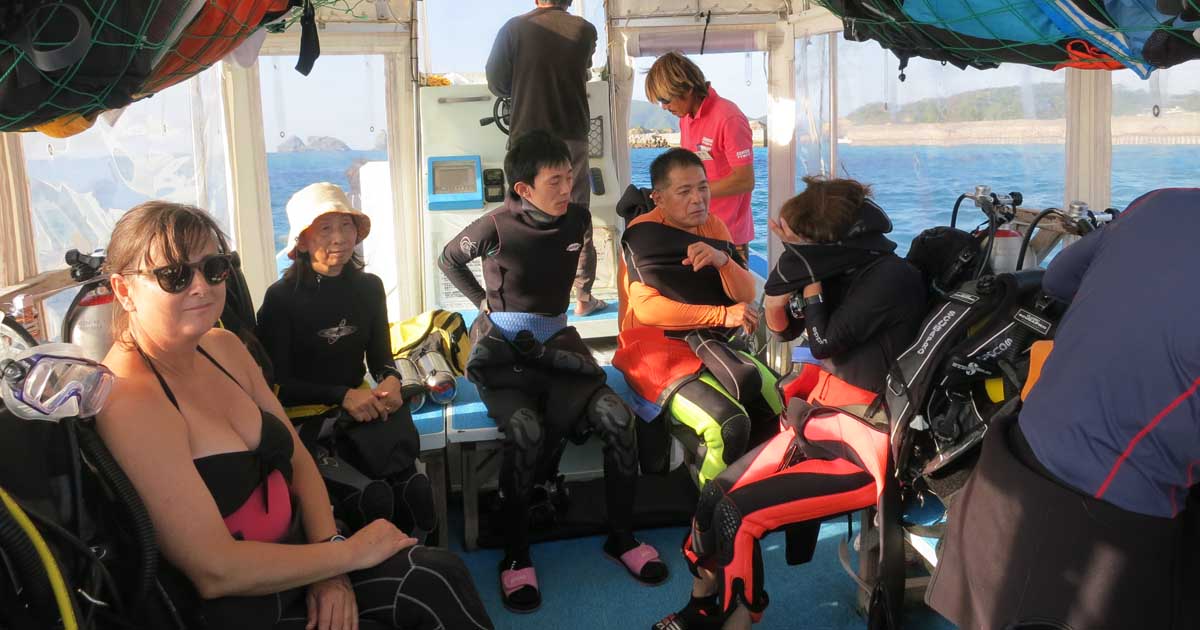 Lunch is back at the pension before the afternoon dive, and at the end of the day, soak away your aches and pains in the rooftop hot tub.
Pricing / availability enquiry