Overview
Absolute Adventures is an SDI & TDI Dive facility, offering everything from Introduction/Try dives up to Specialty and Technical diver training. They offer all their scuba diving and training facilities to both in-house guests and divers staying at any of the other resorts around Santo.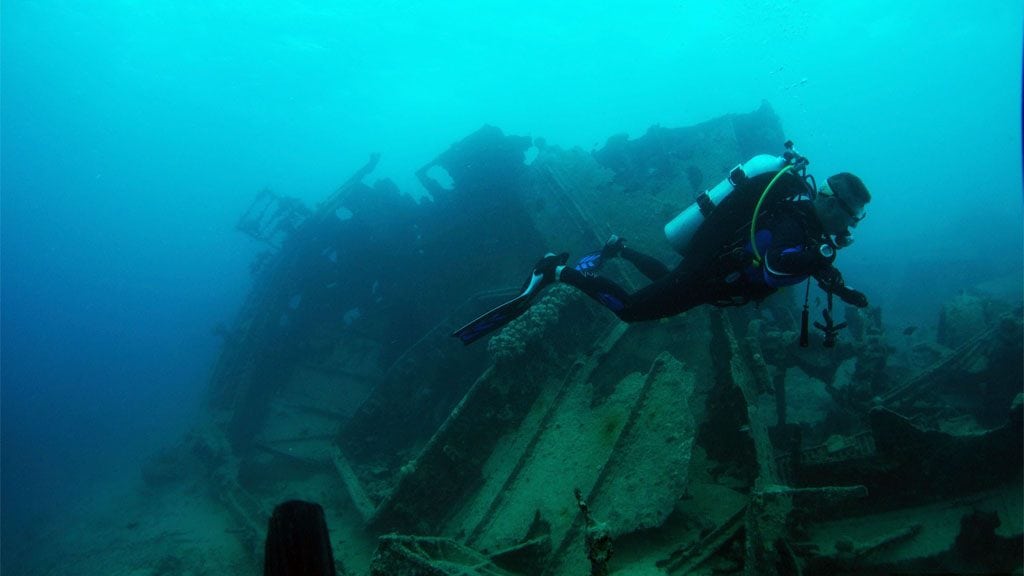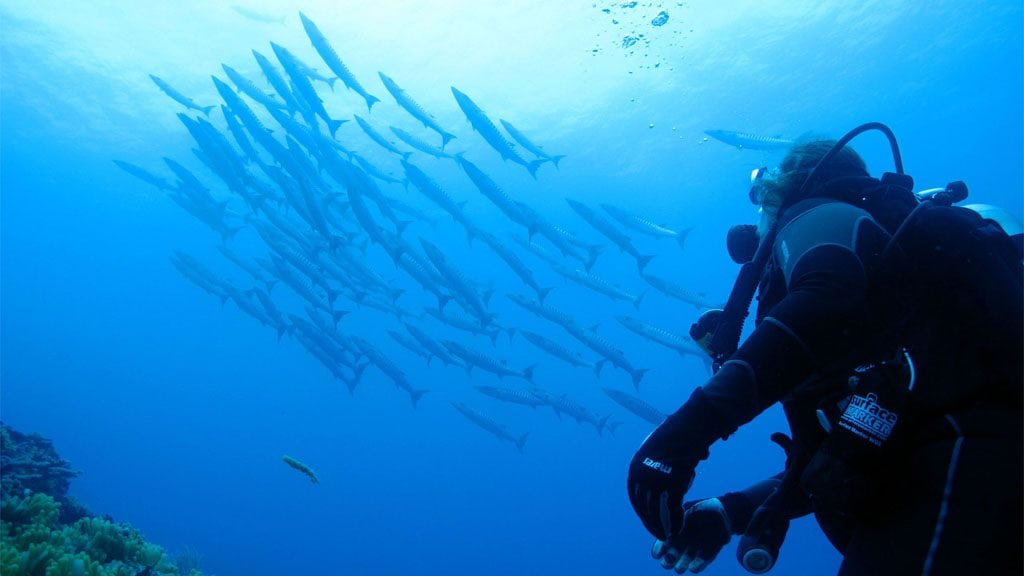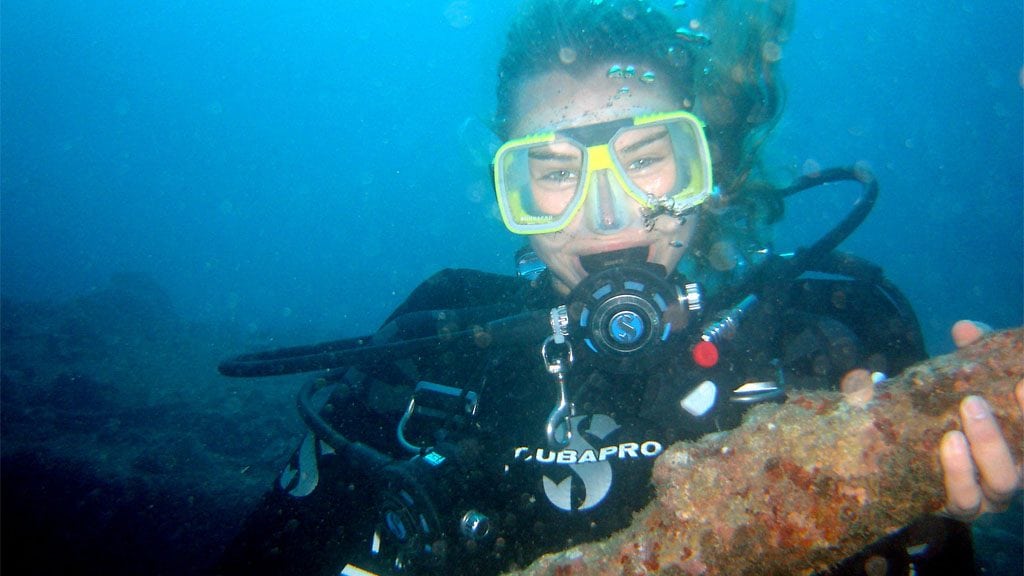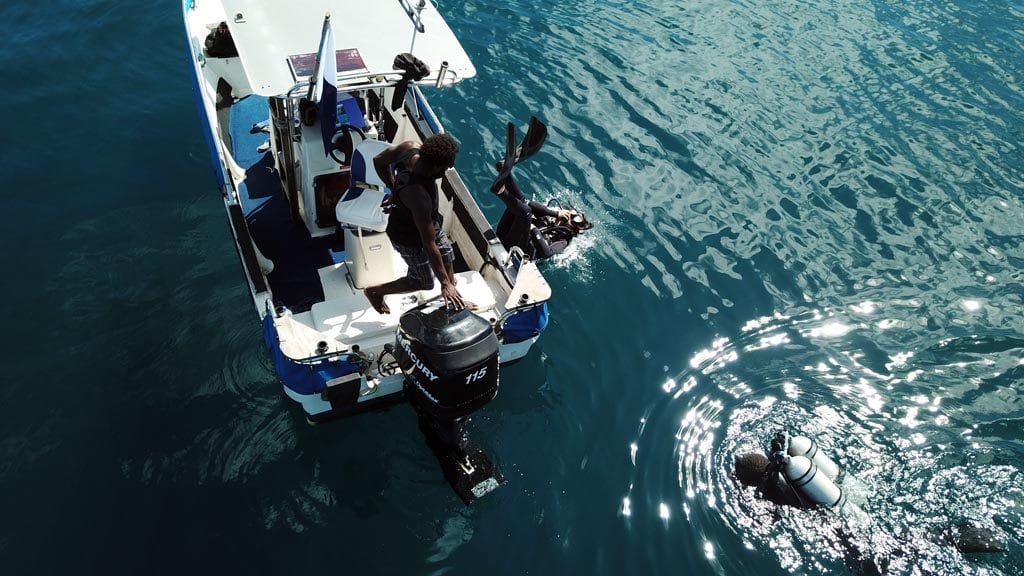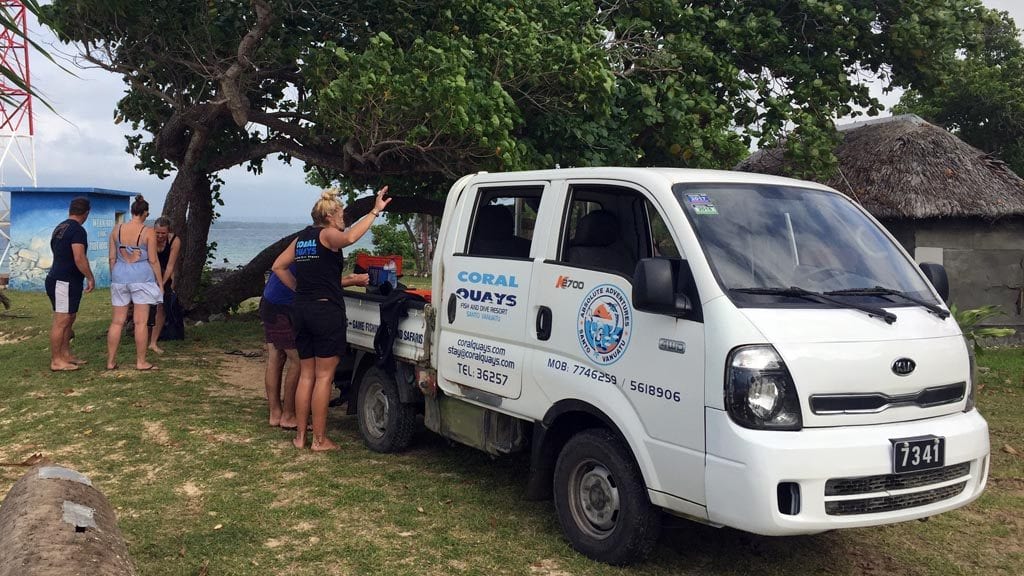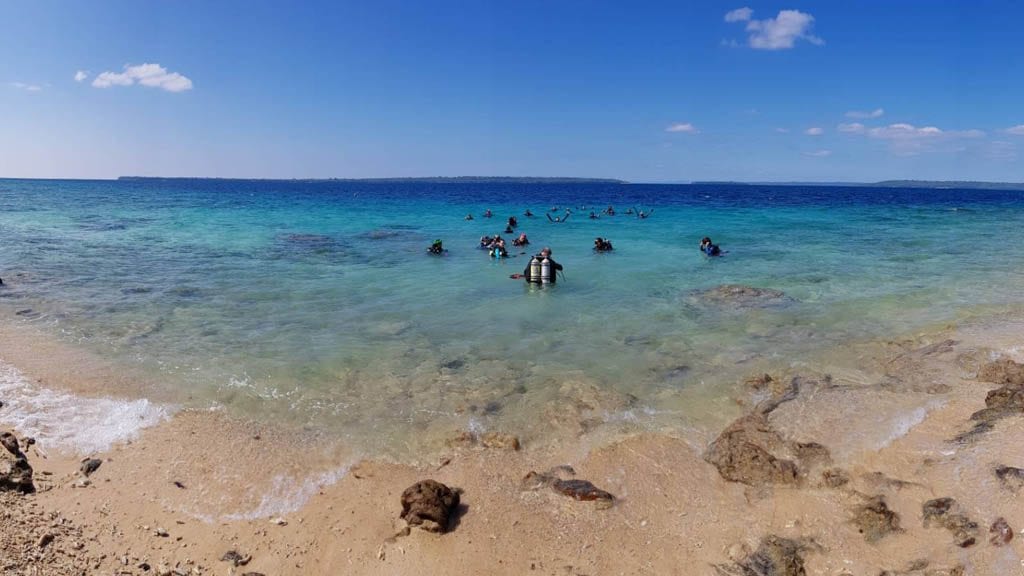 Specialising in safe, and fun diving on the SS President Coolidge, all guides are equipped with twin manifold tanks and are technically trained with air, and mixed gas diving for customers' safety and confidence. They are the only dive operator in Santo who offer both boat and shore access to the Coolidge.
Absolute Adventures specialises in technical diving and technical dive training on the SS President Coolidge and other dive sites, and they fully cater for technical and re-breather divers with oxygen, helium and sofnalime 797 carried in stock.
Accommodation
Absolute Adventures will provide transfers to and from most Luganville resorts, including nearby Beachfront Resort. Contact us for a Dive/Stay package.
Pricing for Absolute Adventures Santo
| | | | |
| --- | --- | --- | --- |
| Diving Packages - valid to 31 December 2021 | | AUD | |
| 6 Shore Dives | | 318.00 | |
| 4 Boat Dives | | 280.00 | |
Facilities
| | | | | |
| --- | --- | --- | --- | --- |
| Training School Type: | SDI/TDI | | Nitrox Fill: | |
| Air Fill | | | Number of Guides | 7 |
| Gear Hire | | | Number of Boats | 4 |
| Gear Sales | | | Number of Dive Sites | 24 |
| Gear Servicing | | | Accommodation | |
What to expect
You can do two dives on the Coolidge (shore or boat) which entails a minimum 4-hour surface interval. A double boat dive on reefs and other wrecks, or three dives in the day. The triple dive consists of a shore dive on the Coolidge followed by a double boat dive at two other sites – Wreck or Reef – in the afternoon or three boat dives on reefs and other wrecks.
There is plenty to choose from with the USS Tucker and of course Million Dollar Point both being 'must do' dives.
Reef dives include four dive sites exclusive to Absolute Adventures. One of their guests' favourites is Ratarata Reef which pops up 200-300m offshore rising from 45m to 3m. Frequented by schools of rainbow runners, barracuda's, GT's, trevally, green sea & hawksbill turtles, countless parrotfish and reef sharks, it is another dive not to be missed.
Other commonly dive reefs include two at Tutuba Island including Chails Reef with a good chance of seeing resident turtles and passing barracudas; and Cindy's Reef, off Aore Island, which provides easy reef diving with good visibility.
Absolute Adventures also offers free-diving and snorkelling charters, as well as game, sport and spearfishing charters with multiple boat setup for fishing.
What we think …
Absolute Adventures is the best choice for technical diving on the SS President Coolidge.
Pricing / availability enquiry